Previous updates are here.
On March 13, the University of Chicago Medical Center announced that a patient is being treated for COVID-19 at the hospital. 
Vice President Kenneth S. Polonsky wrote that the patient is not affiliated with the university and that medical staff are operating under public health guidelines to care for the patient, who is being treated in an isolation room under infection-control protocols and follow "the highest level of precautions to protect others."
The university's website for more information is www.coronavirusupdates.uchicago.edu.
The Chicago Department of Public Health (CDPH) encourages people to wash hands, cover coughs, not touch the face, stay home as much as possible when sick (unless seeking medical care), get a flu shot, secure supplies of prescribed medications, reach out to build social circles and share contact information.
While discouraging panic-buying, the CDPH encourages people to think about what households might need should they stay home as much as possible for two weeks: basic sanitation and hygiene items, basic first aid supplies and over-the-counter medications, non-perishable or canned food, non-food items like toilet paper and menstrual supplies and supplies for pets, children and babies.
The CDPH also has guidance for people over the age of 60.
Gov. J.B. Pritzker has ordered that all gatherings over 50 people be canceled, in accordance with CDC guidelines. President Donald Trump recommended avoiding gatherings of more than 10 people. 
The state encourages businesses across the state to take advantage of teleworking capabilities. Every business that can have employees work remotely should consider doing so immediately.
The CDPH encourages businesses and employers to advise sick employees to stay home, separate sick employees, perform routine environmental cleaning, prepare for possible increased numbers of employee absences, and review and update emergency operations plans.
K-12 education and children
Gov. J.B. Pritzker has ordered the closure of all K-12 schools in Illinois, including local private schools, from March 17-30. On March 16, Chicago Public Schools sent enrichment resources and materials home with students. While school buildings will close for deep cleanings on March 17, free food boxes containing three days' worth of breakfasts and lunches will be available for pickup from all schools from 9 a.m. to 1 p.m. during the closure.
The CDPH has guidance for childcare programs.
University of Chicago
The U. of C. will conduct spring classes remotely, beginning on April 6. Students are asked to leave on-campus housing by 5 p.m. on Sunday, March 22. Students will not be charged room and board if they leave campus housing and will continue to receive financial aid and stipends. Winter finals are to be administered remotely or through take-home exams. The university is encouraging employees who can work remotely to do so.
Religious institutions
The CDPH has guidance for community and faith-based organizations. Neighborhood religious institutions are increasing sanitary practices, and many have cancelled in-person services.
Cultural institutions
Most neighborhood cultural institutions are closed.
All Chicago Public Libraries are open; all programs, events and meeting room bookings have been cancelled.
Parks
Chicago parks and park fieldhouses, with the exception of the smallest facilities and CPS school parks, will remain open during normal business hours for basic needs like washrooms and shelter. Locally, Jackson and Kennicott parks will provide supplemental programming while Chicago schools are closed.
All regularly scheduled Chicago Park District programs, including park advisory council meetings, will be suspended until further notice. In the event of the cancellation of spring programs, registration fees will be credited for future use.
Tuesday, March 17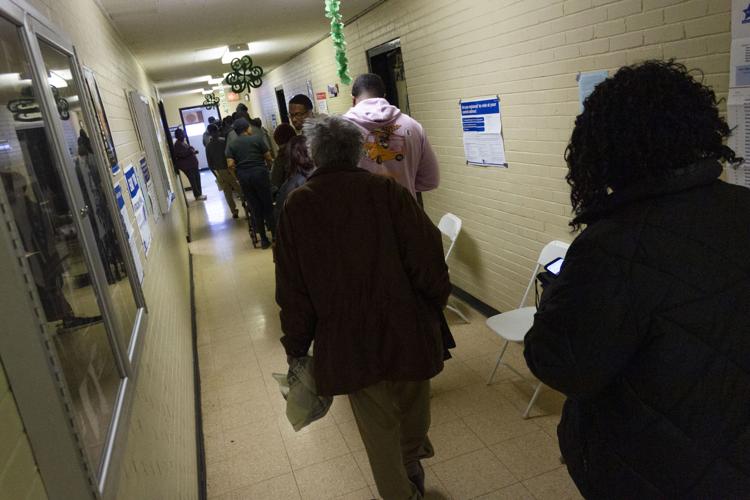 Hyde Parkers turned out to vote and coped with the impact of the coronavirus outbreak which caused the relocations of two area polling places and a measure of uneasiness among some voters.
News organizations and the Elections Board are forecasting lower-than-average turnout this year.
"This primary is happening in extraordinary times that we have never seen before," tweeted the Chicago Board of Election Commissioners around 2 p.m., five hours before polling places are scheduled to close. "We admire the strength of all Chicagoans that are helping ensure our democracy continues today."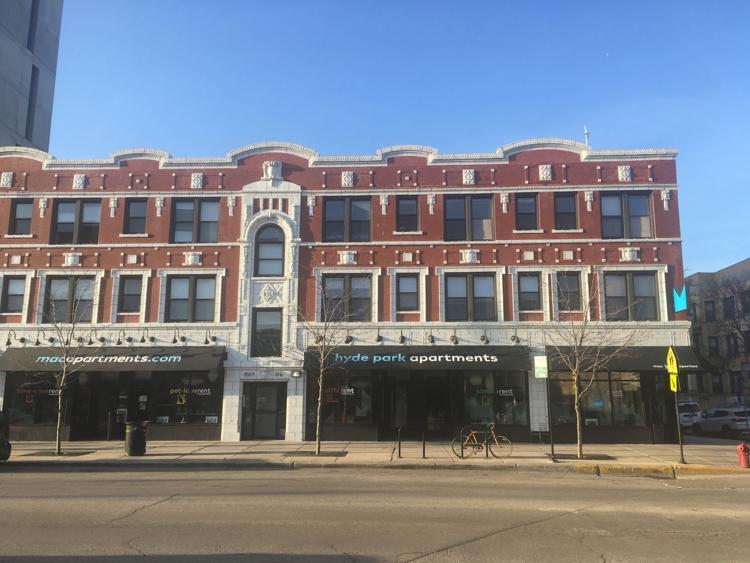 Due to the coronavirus outbreak, a group of Mac Properties tenants are asking for the cancellation of April rents, and they are threatening to begin a rent strike if the company does not comply.
"Many of us are students, many of us are workers, and we depend on our work to pay our rents," one tenant and organizer of the action told the Herald, asking to remain anonymous. "We're not gonna be able to (pay), so we're trying to get Mac to cancel rent for the month of April."
The organizer said that the demands originated from a group of Mac tenants living in a couple of different buildings, and that "several dozen" people are involved. At the moment, they are calling the Mac offices, 1364 E. 53rd St., and demanding that rents be canceled — according to the organizer, the property management company has told them that there is "not even a consideration to do so."
"We are focused on taking care of our residents and our staff in our buildings," Peter Cassel, director of community development at Mac Properties told the Herald. "I think relief efforts will be coordinated by the federal government and state and local governments. There have been many different proposals we've seen going around."
"Yes, we've seen a lot of out-of-state calls, we've seen the social media," he continued. "There's just an incredible amount of uncertainty at this point and we're gonna stay focused on caring for our residents and staff in our buildings."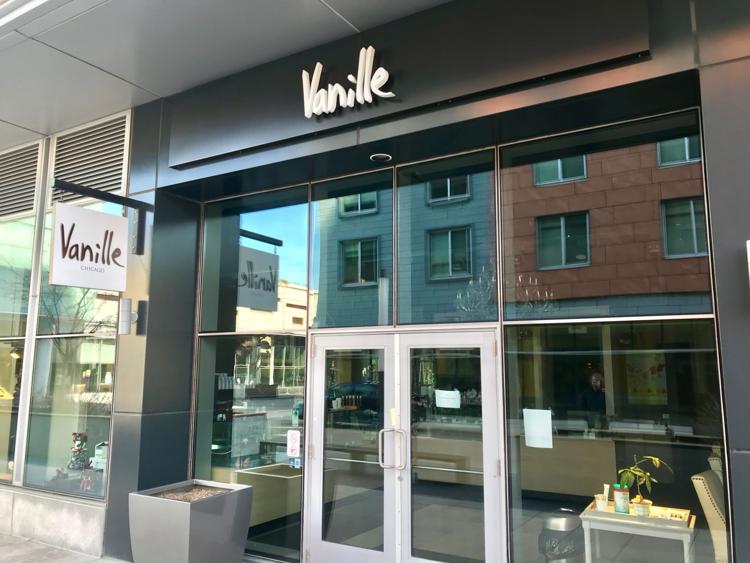 After a two-year run, Vanille Patisserie has closed its storefront in Hyde Park as one of several corporate changes brought on by the coronavirus pandemic.
"We met many wonderful people and loved every minute on the South Side," the chain wrote in a statement posted to Facebook. "We were honored to be part of Harper Court and thank our loyal customers, the University of Chicago, SECC (the South East Chicago Commission) and our other partners for the support and enthusiasm."
"We are actively looking at how we can maintain Vanille's presence on the South Side and look forward to remaining part of this community."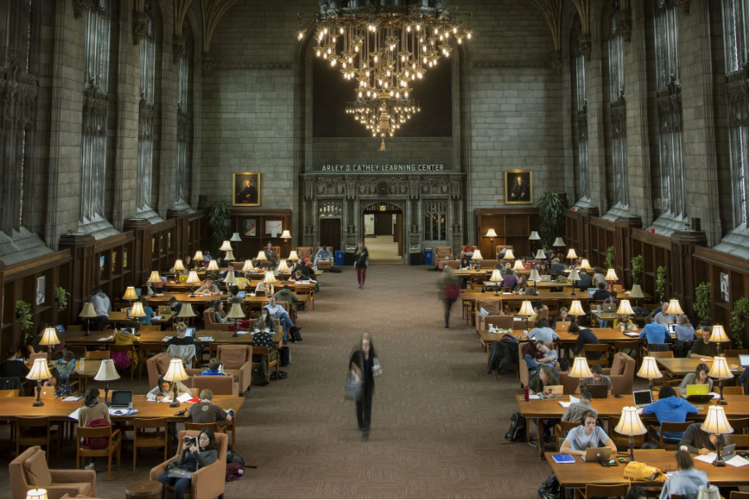 The University of Chicago announced it will close all library locations on Friday, March 20, according to a staff email sent out Monday afternoon from library director Brenda L. Johnson.
"Earlier today, I spoke to the provost about our concerns about the health of the library staff and the broader University of Chicago community. As part of this conversation, I secured approval from the provost to close all library locations as of this Friday, March 20 at 5 p.m," wrote Johnson.
Johnson wrote in the email that libraries would remain closed for two weeks, and would "give us a chance to do a thorough cleaning." All staff will continue to be paid during the closure. Libraries will operate with reduced hours for the remainder of this week to accommodate students during finals week.
"After the two week period, we will have a sustainable plan for offering our services and resources in a manner that ensures our staff and Library users remain safe and secure," wrote Johnson.
Monday, March 16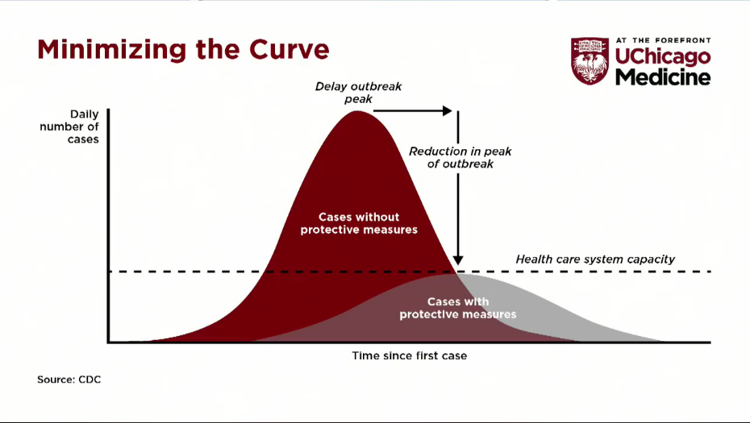 Two infectious diseases specialists at the University of Chicago Medical Center (UCMC) urged people to stay home to help "flatten the curve" and limit the spread of the coronavirus in order to protect the most vulnerable.
Containment is impossible now, said hospital epidemiologist Emily Landon, but slowing the virus is possible.
Avoiding contact with people will slow the virus' spread. It will lengthen the outbreak but prevent a flood of sick people who would overwhelm hospital capacity if they all need care at once. Fewer people will become infected if people avoid contact with others, they said.
"Most people who get sick will not get very sick at all," Landon said. About 80% will be able to recover at home, but 15% will need extra oxygen, fluids and antibiotics at a hospital — and some will need a ventilator.
"In the end, if everyone is able to access the care they need when they need it, we expect to only have one to two percent of people who will succumb to this illness. So 99 to 98 percent of us are going to be just fine, and some of us won't ever even get sick," she continued. "The real concern here is not about each of our own personal safety, but the most vulnerable among us need to be protected so they don't use up all of our resources at one time."
The Illinois primary election will proceed as planned Tuesday, despite a growing coronavirus outbreak across the state.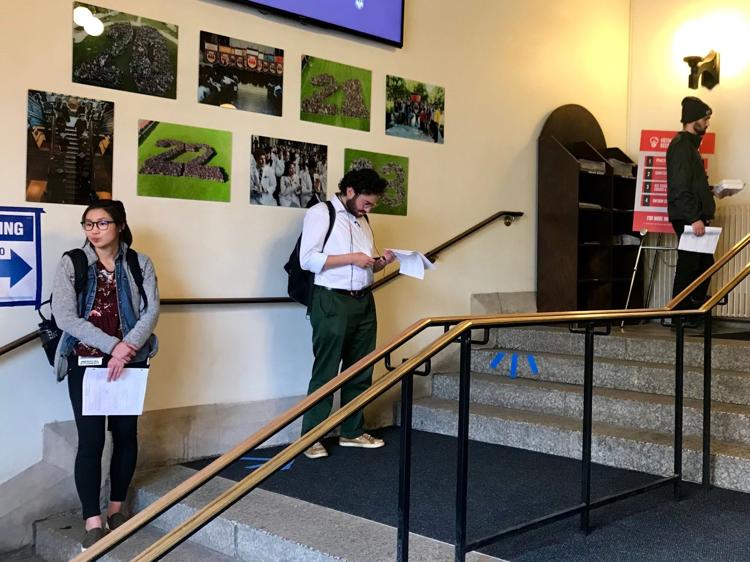 On Sunday, Gov. J.B Pritzker (D) said that in Chicago a record number of mail-in ballots have been submitted ahead of election day. Pritzker also said he would not delay the election.
"The only thing that I know is that I can't do. I can't fail to make a decision at all. That is what I know, I cannot fail to make any decision," he said, according to Capitol Fax. "If we delayed the election, it is unclear when we might be able to hold another one."
Across Chicago, 168 polling places have changed locations in the past week, according to Board of Elections chair Marisel Hernandez, as reported by NBC 5. An up-to-date list of polling places can be found online.
A Board of Elections list from December showed that Montgomery Place, 5550 S. Shore Dr., and the Hyde Park Neighborhood Club, 5480 S. Kenwood Ave., were slated as polling places. In the latest version available on the board's website, those locations have been changed to the Jackson Park Fieldhouse, 6401 S. Stony Island Ave., and Canter Middle School, 4959 S. Blackstone Ave., respectively.
Saturday, March 14
The U. of C. Medical Center has banned visitors from its facilities.
Parents and guardians of pediatric patients and partners of patients who are giving birth will still be allowed, and patients with outpatient appointments can have one adult accompany them. No visitors under 18 will be allowed.
Limited exemptions may be granted; any visitors will be required to undergo a health screening.