The Kenwood Academy Broncos completed their remarkable 10-3 season with the school's first appearance in the Chicago Prep Bowl in Gately Stadium on Nov. 26. Kenwood earned their spot in the Prep Bowl by beating the Simeon Wolverines 25-7 on Nov. 20 for the Chicago Public League Championship.
The Broncos lost the Prep Bowl to the Chicago Catholic League Champions, the Notre Dame Dons, 35-6. The game was punctuated by turnovers and lost opportunities. As reported by the Chicago Sun Times, the Broncos were intercepted six times and lost one fumble. Two of these turned into immediate touchdowns for the Dons. All 35 Don points were scored during the first half. 
Kenwood Coach Sinque Turner first addressed the graduating seniors after the game. "Without you all, none of this stuff would have happened. None of it. So I appreciate you all and I love you all. Anytime you all need anything now don't ever hesitate to reach out to me, don't ever hesitate to reach out to me. My job is not done."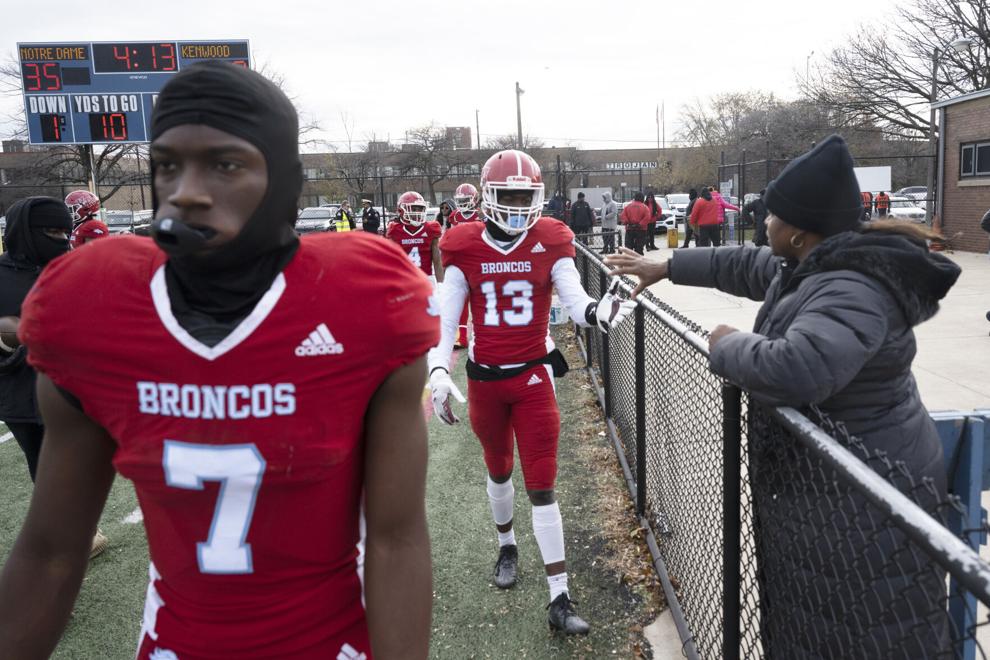 "Defensively, I want to salute you all," continued Coach Turner, looking around the semi-circle of kneeling and standing players facing him. "You all did exactly what I asked all you to do coming out of that half. You all kept that 35 points on the board." 
Coach Turner then congratulated Junior K'vion Thunderbird, one of 28 players returning next year, for being awarded the Chicago Prep Bowl MVP for Kenwood award. Thunderbird had 11 tackles and 1 interception during the game.
Coach Turner's thoughts then moved to the 2022 season. "I think next year, when we open up, our first game will be in Soldier Field against Glenbard North. Let's come out there with some heart, guys, let's show the city what we are made of."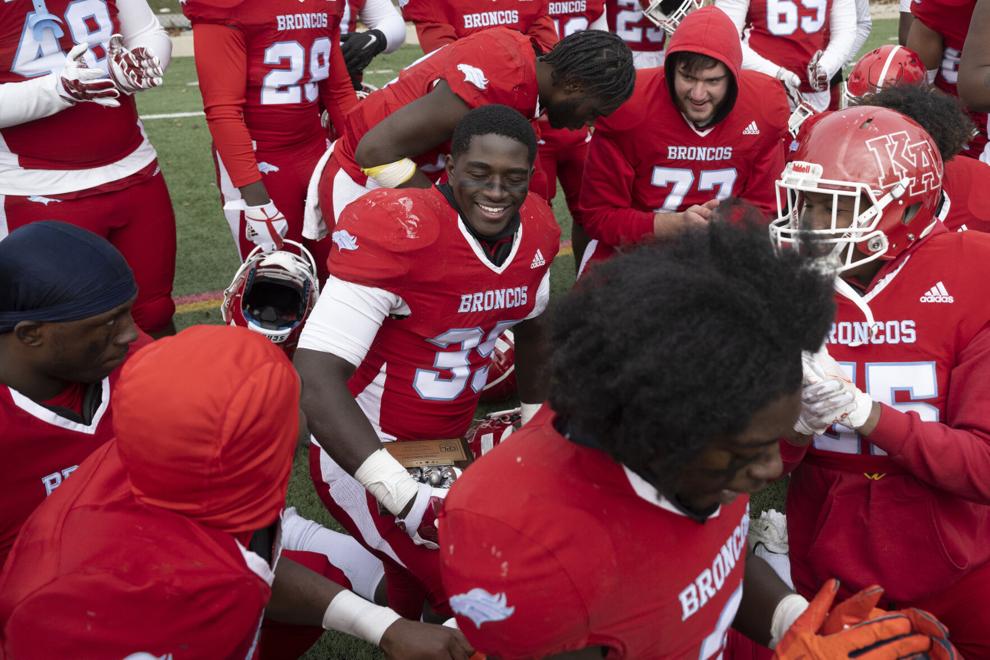 As he prepared to leave the stadium, Coach Turner turned to me and said, "I am proud of those guys. Having a successful season, making school history, winning the city championship, having guys all-state, all-city. It was a successful season all the way around."