The Kenwood Broncos defeated Perspectives Leadership/IIT/Joslin/Tech 36-2 on Saturday, March 27, kicking off their shortened football season with an emphatic win.
The Broncos were led by quarterback Lou Henson, who threw for 177 yards and 3 touchdowns on 8-of-12 passing attempts in the win.
"QB Lou Henson is full of talent," said Kenwood coach Sinque Turner on Twitter. "I'm looking forward to watching his performance the next 4 weeks."
His three-touchdown performance gave the Broncos the lead needed to dominate throughout the game.
The defense also played its part, holding Perspectives to two total points — and no field goals or touchdowns — in Saturday's opener. The Broncos dominated both sides of the ball over four quarters.
Due to the pandemic, the Broncos are only scheduled to play five games in the Illinois High School Association football season this year. Their next game is Saturday, April 3, against the Morgan Park Mustangs. Kickoff is at 3 p.m.
Broncos will look to QB, wide receivers for firepower
This season, Turner said he thinks that quarterback Henson will lead the offense of the Broncos, describing him as a "dual threat" capable of advancing the football with both his running and passing.
The offense will also feature wide receivers Logan Lester, a 6'2" 2023 graduate, and Jalil Martin, a 6'3" 2022 graduate. Together, the pair could form a strong, dynamic receiving corps for the Broncos, according to Turner, who said the two receivers had a very productive spring.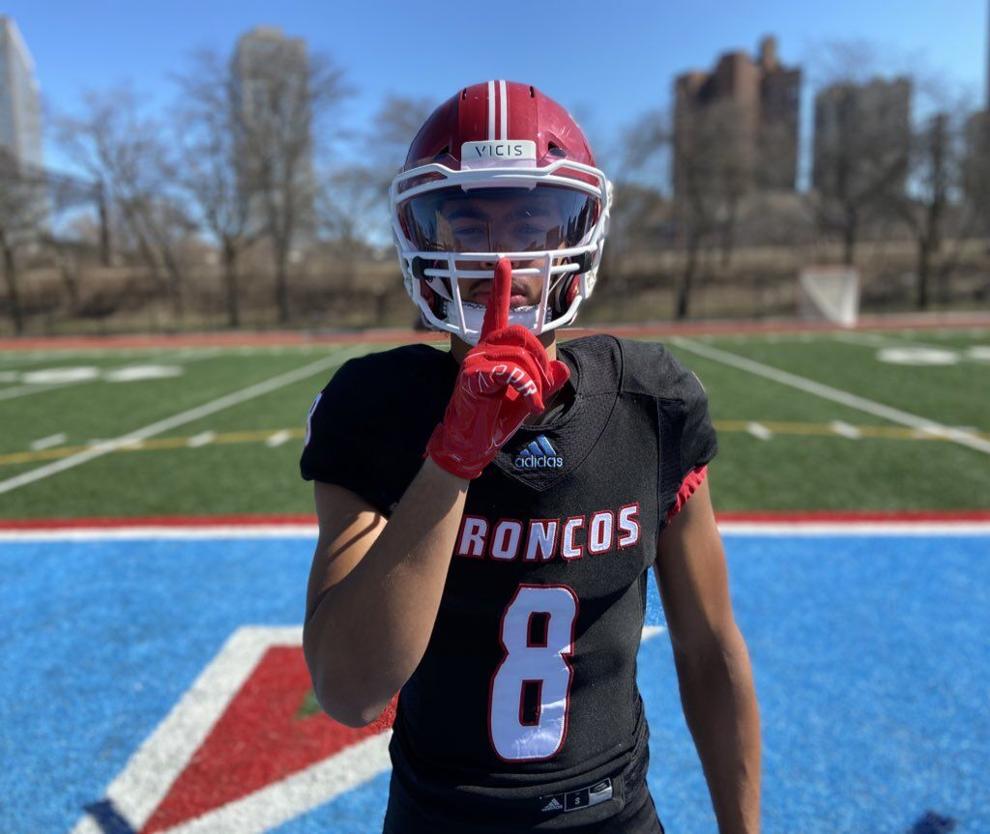 The Broncos will look to improve on their 2019 scoring output as a team, after averaging 30.6 points per game last season and finishing with a plus-23 point differential. 
When it comes to the defensive unit, Turner will hope to keep momentum going from the 2019-2020 season: The Broncos held in-conference opponents to just 77 points across five games. That helped the Broncos finish 8-2-1 overall and 4-0-1 in conference play — good enough for a first-place tie in the Public Illini divisional standings. .
After their game against the Mustangs this Saturday, the Broncos will close out their 2021 short season against the Curie Condors on Saturday, April 10, the Simeon Wolverines on Friday, April 16, and Hubbard on Saturday, April 24.
If their first game was any indication, expect some impressive results from this Broncos squad.
Final Score: Kenwood 36, Perspectives 2.
The Herald's Players of The Game
1. QB Lou Henson, Kenwood, threw for 177 yards, 3 TDs, on 8-of-12 passing attempts.
2. The Kenwood defense held Perspectives to 2 total points throughout the game.