We're bringing you the first two editions of our new, twice-monthly newsletter from the editor for free. If you'd like to continue receiving them, sign up for a print or digital subscription today. If you're already a print subscriber and would like to get access to the newsletter, please log into your account and make sure we have your email. You'll need your account number and zip code. Both are listed on the mailing label on your copy of the paper.
Dear reader,
Welcome back to the Herald's newsletter from the editor! Apologies for the slight delay in getting out the second edition — I'd like to say it's because I foresaw that you'd like to curl up with it during the first real snow of the season, but the truth is that the holidays got in the way. Anyway, let's get straight into it. 
Going Deep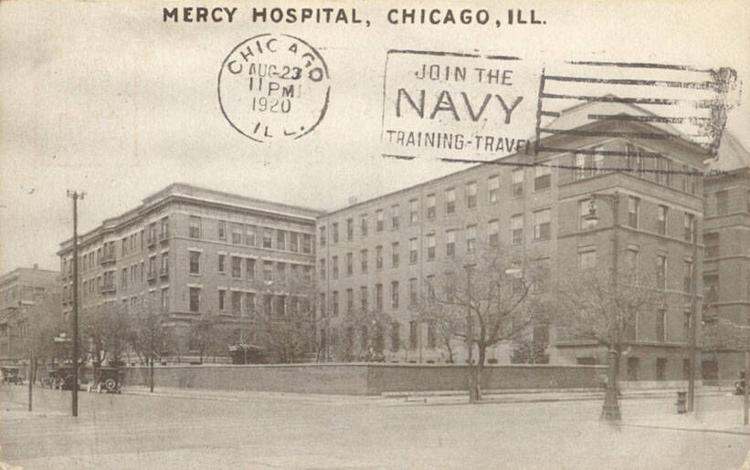 When we moved out of the Herald's old office in the Hyde Park Bank Building earlier this year, we had to get rid of most of our old books, collected over the preceding decades, which wouldn't fit on the shelves in our new digs at the Experimental Station. I took a few of them home with me, including a mid-century textbook on investigative journalism, some lovely back issues of the Journal of Ordinary Thought, a now-defunct magazine that published the writings of everyday Chicagoans, and a short history of Mercy Hospital.
Like a number of other news outlets in the city, we've been covering the ongoing campaign to save Mercy, located at 26th and Michigan in Bronzeville. It's a little outside of our usual area of coverage, but healthcare issues in the city are so intertwined with one another that it seems worth writing about — for instance, if Mercy closes and Provident Hospital shrinks its services, as Cook County recently announced it would, it could mean an increase in patients at the University of Chicago.
The latest news for Mercy came a few weeks ago, when a state review board voted that Trinity Health, which operates the hospital, wasn't allowed to move forward with its plan to close the facility and transition to outpatient care. Local politicians have vowed to try to save Mercy, and, as we reported around Thanksgiving, there are some hospitals that may try to purchase the facility.
I was curious to learn a little more about Mercy, so I turned to "In Service to Chicago: The History of Mercy Hospital," the slim history I'd picked up from our offices over the summer. The book, written by Joy Clough, covers the period up to 1979, beginning when the Sisters of Mercy, the Catholic order of nuns that founded the hospital, rolled into town from Pittsburgh in 1846.
They found very little greeting them: Chicago was barely one of a number of settlements competing for commercial influence in the middle of the country, given an advantage by its proximity to Lake Michigan and, later on, the savviness of its boosters, who maneuvered to make it a railroad hub. "A chill wind blew along the deserted shoreline as the weary travelers stepped ashore," Clough begins, perhaps a bit too preciously. "Was no one willing to welcome them to this outpost of civilization on the shores of Lake Michigan?"
Of the five Sisters of Mercy who remained in Chicago to serve its inhabitants, four would die within a decade of their arrival, three of diseases typical of the era: typhoid, consumption and cholera. Before then, though, they managed to open a parochial school and a free medical dispensary. In 1850, they began nursing the patients at the city's first general hospital; the following year, once the doctors in charge decided they wanted to focus more on their educational duties, the sisters took over the institution.
They quickly ran into issues with local Catholic Church officials, who were against the idea of religious women owning property, and therefore recorded the deed for the hospital buildings in the name of the diocese. In 1863, Bishop James Duggan essentially evicted the order from their downtown hospital when he decided to sell the property in which it was housed. Over the course of a few days, the sisters were forced to transfer around 100 patients to a backup property at 26th and Calumet, purchased for $600 by a friend of the church. (Their new location, well outside Chicago's then-boundaries, was "to the amusement of several city residents who shook their heads over a hospital so far out in the country.")
The move to the hinterlands, however, would prove to be a benefit in 1871, when Mercy was one of the city's few hospitals to survive the Great Chicago Fire. The week of the fire, the hospital admitted six times as many patients as any other facility had capacity for.
Over the next half-century, Mercy expanded its facilities and services, particularly to the low-income residents of the South Side neighborhoods around them. Sister Mary Ignatius Feeney became the first registered woman pharmacist in Illinois. ("Fifty-seven men and one dark-robed sister took the examination," writes Clough of the state pharmaceutical board tests. "Three men and Sister Mary Ignatius passed.")
In 1912, Teddy Roosevelt was giving a campaign speech in Milwaukee when he was shot, though his steel eyeglasses and a 50-page speech in his pocket deflected the bullet significantly. When Roosevelt visited a hospital in Milwaukee after finishing his prepared remarks, the doctors recommended he visit Chicago. A series of confused telegrams and an early-morning train ride eventually led him to Mercy, where he stayed for eight days under supervision. 
Clough's book also outlines the ways that Mercy, despite its reputation and history, has repeatedly suffered from financial problems. During the Great Depression, the hospital temporarily closed its free medical dispensary; when it reopened, less than a quarter of the patients who used it were able to pay anything at all.
As Mercy moved into the 1970's, Clough reflects on the fact that the burgeoning malpractice suit industry, Medicaid cuts and inflation were all contributing to the hospital's ongoing financial problems. She also singled out the rise of third-party insurance, which created a gap between the cost of treatment and the compensation that doctors received. "The result," she concludes, "was an increasingly intense policing of medical treatment and length of hospital stay."
And in spite of the recent reprieve, Trinity Health reports that Mercy is currently losing $4 million a month. (It's worth noting, though, that community activists have disputed that, and pointed to financial statements showing that the hospital is actually profitable.)
Throughout her book, Clough assiduously notes the ways that Chicago and Mercy moved in tandem, growing and retreating together. But if the hospital does close this coming year, it may have pulled a tick ahead; it certainly feels like the fight to save Mercy has presaged the fights we could see, both locally and nationally, over COVID-related austerity. After the graduated income tax amendment failed, J.B. Pritzker warned of 15% cuts across the board in the state budget. The Chicago Park District has already cut expenditures in neighborhood parks for 2021. And housing groups are still suggesting there could be thousands of evictions once any moratorium is lifted. Let's hope it doesn't come to that.
Writing: Highlights from our Newsroom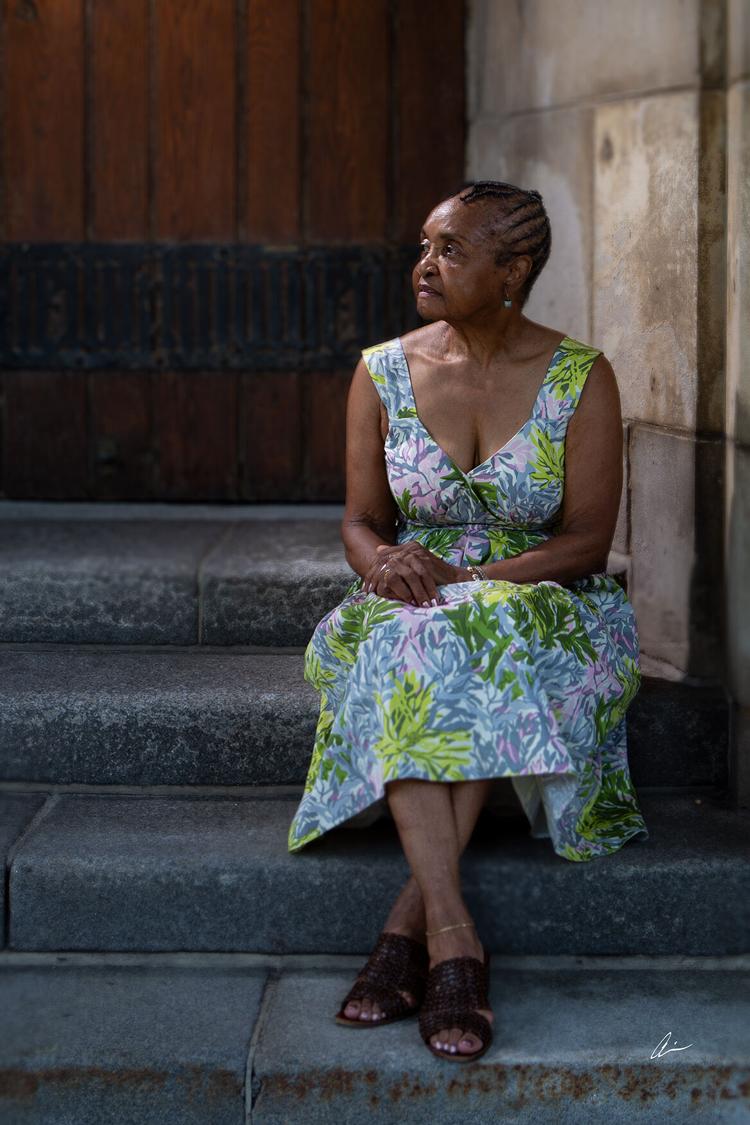 I want to highlight the work that Philana Woo, our new obituarist, has been doing recently. I particularly appreciated this remembrance of Joan Lawson, the "Graham Cracker Granny" of La Rabida Children's Hospital. 
Aaron Gettinger, our still-trusty staff writer, spoke with clergy around Hyde Park about their Advent celebrations. 
Aaron also wrote this lovely story about the 50th anniversary of Wesley's Shoes. (As a digital-first shoe buyer, I was appropriately chastened by this quote: "I'll be honest, a lot of the shoes we sell online, they come right back here.") 
Contributing writer Corli Jay has been covering the ongoing saga that is the Hyde Park Academy LSC election. Previous installments here, here and here.
I spoke with Shannon Bennett, new executive director at the Kenwood-Oakland Community Organization, and state Senator Robert Peters, who was recently elected to leadership in the Illinois Legislative Black Caucus.
Reading: Highlights from other Newsrooms 
Interesting look from WBEZ at dissatisfaction among U. of C. students and faculty pushing for racial justice. This line stood out to me: "She added most universities in Chicago and across the United States have ethnic studies departments, 'so [UChicago] is very behind on this question.' "
A really great investigation from Alex Ruppenthal in the South Side Weekly about utility shutoffs across the city. 
Here's a pretty intense essay from Blackbird Spyplane, a newsletter perhaps best described as mildly unhinged trend reporting. (They also have a fun interview with Lorde.)
As always, thanks for reading, and drop me a line if you're so inclined (i.e., just send an email to c.belanger@hpherald.com). Happy New Year!
Snowily yours, 
Christian Belanger