Roger Hildebrand, who worked on the Manhattan Project as a teenager before becoming a particle physicist and astronomer at the University of Chicago, died on Jan. 21 in Lexington, Massachusetts. Hildebrand, who lived in Hyde Park for more than 65 years, was 98.  
Roger Hildebrand was born on May 1, 1922. The youngest of four siblings, he grew up in a tight-knit family in Kensington, California. His father, Joel Henry Hildebrand, was a renowned physical chemist at the nearby University of California, Berkeley. (The American Chemical Society has an award named after him, given annually to the chemist who undertakes the best research on liquids.) 
Roger thought that he might also become a chemist; while an undergraduate at Berkeley, he took his father's introductory class, later recalling that it was "the hardest course I ever took." (When an interviewer asked him if he'd received any help, he responded, "He'd written a book and told me I should sit down and read the book.)  
Any aspirations toward chemistry were abruptly redirected, however, when Japan bombed Pearl Harbor on December 7, 1941. Five days later, coming out of his last exam of the quarter, Hildebrand felt a tap on his shoulder. It was Ernest Lawrence, a nuclear scientist at Berkeley and inventor of the cyclotron, one of the earliest particle accelerators. Lawrence, who had won the Nobel Prize in 1939, had become involved with the precursor to the Manhattan Project, the government initiative to research and develop nuclear weapons during World War II. 
"Ernest Lawrence tapped me on the shoulder and said, 'Well, you want to help the war effort, don't you?' And there was only one answer to that," recalled Hildebrand in an oral history interview with the Atomic Heritage Foundation (AHF). Lawrence brought Hildebrand to a laboratory, where another scientist showed him how to operate a cyclotron. 
"He gave me instruction for about an hour and now he says, 'Goodbye. I have to work across the alley in the lab there.' If I needed him, I should punch this button and he would come if he could," Hildebrand said. "So I didn't have much idea what I was doing there." 
Hildebrand later learned that he was making samples of neptunium and plutonium; he would go on to work with mass spectrometers at Berkeley and Oak Ridge, Tennessee, the location of one of the Manhattan Project plants.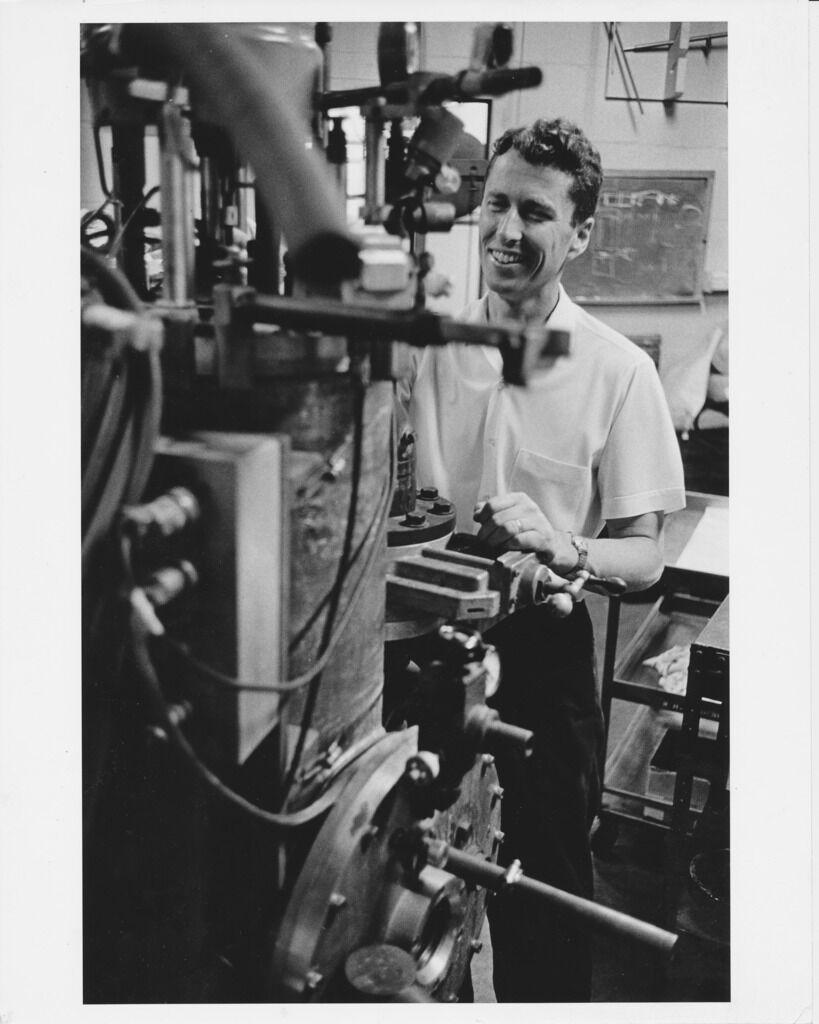 "What I remember him saying is that he thought as terrible as it was, the bombs that came out of (the Manhattan Project) ended the war faster and saved lives," his daughter, Kate Hildebrand, said. "I think he had made peace with himself around that." 
In 1944, he married Jane Beedle, his high school sweetheart, and she moved to Oak Ridge for the duration of the war. After the war ended, Hildebrand returned to Berkeley and completed an undergraduate degree in chemistry in 1947 and a doctoral degree in physics in 1951.
"There was a letter he wrote to his family soon after they were married, and it's absolutely clear from the way he talked of my mother in the letter that he was so in love with her," said Kate. "He really was. And he remained devoted to her for her entire life." 
In 1952, Hildebrand took a position as an associate professor of physics at the U. of C., in a department that, at the time, included such luminaries as Enrico Fermi and Harold Urey. In his AHF interview, Hildebrand recalled that Fermi was particularly impressive. 
"We used to say there are three kinds of physicists. There are experimentalists, there are theorists, and there's Enrico Fermi, who could do anything," he said. "He seemed to be able to do anything better than anybody else. If we had a baseball game, he grabbed the bat and hit home runs."  
Hildebrand's own scientific career began as a continuation of the work he had done under the Manhattan Project. He built a hydrogen bubble chamber to track high-speed particles, and helped lead the construction of the Zero Gradient Synchrotron, a particle accelerator built at Argonne National Laboratory, the U. of C. research facility outside the city. 
He eventually switched to astronomy, using far-infrared light to study interstellar objects.
He retired in 1992 but continued to conduct research. He was a fellow of the American Physical Society and of the American Academy of Arts and Sciences, and both a Guggenheim and a Sloan Foundation Fellow. He received the Quantrell Award for Excellence in Undergraduate Teaching in 1960 and the Norman Maclean Faculty Award in 1999.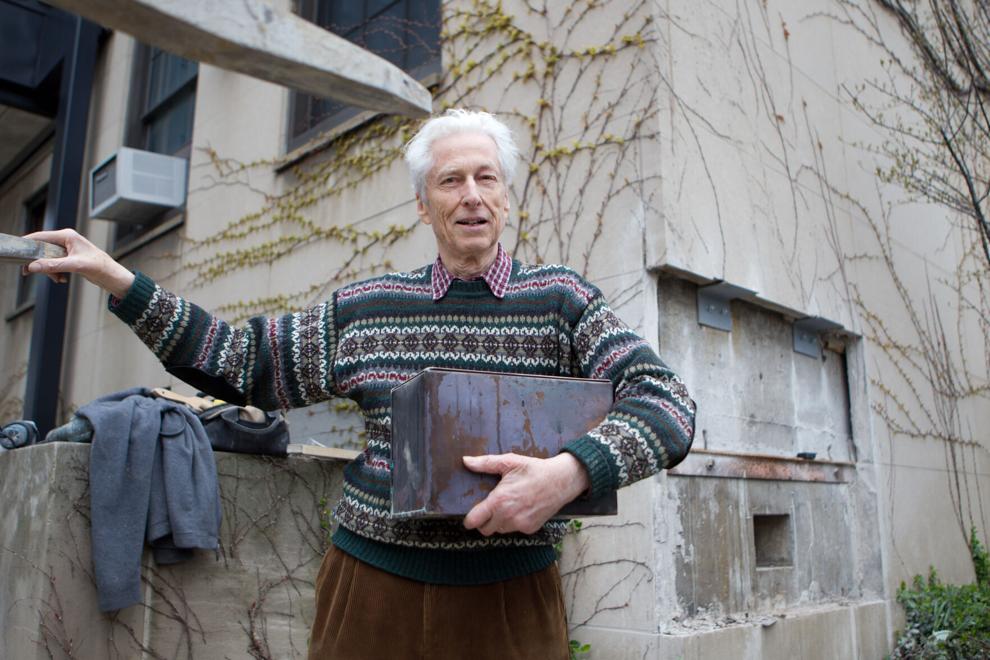 He and Jane raised their four children in Hyde Park, and the couple were heavily involved in civic activities. They were both part of the Parent Teacher Association at Ray Elementary, where Roger also served as a polling place official during elections.
Jane, who died in 2017 at the age of 95, was a member of the Hyde Park Garden Fair and a long-serving docent at the Oriental Institute. 
Hildebrand grew up hiking in the Sierra Nevada, and took his own family canoeing and camping across the Midwest and into Canada. He was an enthusiastic amateur historian particularly interested in World War II, which had determined so much of the course of his own life. 
Throughout his life, he remained close to his siblings. His brother, Milton Hildebrand, became a zoologist at the University of California, Davis. 
"My father and Milton made a practice of exchanging their scientific papers," recalled Kate. "On receiving Roger's latest, Milton wrote to thank him. He and his son had managed to get through the first couple of lines when my uncle said, 'How did I get such a smart brother?' When my father was reminded of this years later, he said, 'How did I get such a smart brother?'
Roger Hildebrand is survived by four children, Peter H. Hildebrand, Alice H. Klein, Kathryn J. Hildebrand and Daniel M. Hildebrand; eight grandchildren; and nine great-grandchildren.
A memorial is planned for this spring.