James "Jim" Samuel Stricklin was born on March 27, 1933 in Pontiac, Illinois to Phillip and Harriet (Barnes) Stricklin. The family moved to Bronzeville on the South Side of Chicago when Jim was young, where he attended and graduated from DuSable High School.
Jim developed a passion for photography and served in the Korean war as a photographer stationed in Paris during the early 1950s. He then pursued a degree at the Illinois Institute of Technology, where he received his Bachelor of Science in Design in 1958. 
Jim was part of the South Side arts scene during the late 1950s and early 1960s, frequenting the South Side Community Art Center, where he became acquainted with such artistic greats as Gordon Parks, Herb Temple and Jerry Cogbill. He worked as a freelance photographer during that time, while also developing a reputation for photographing the changes in Black life on the South Side in his spare time. An example of his work is his photograph, Untitled, that featured his future wife, Marita "Joyce" Occomy, and was later included as part of the Art Institute of Chicago's exhibit "Never a Lovely So Real" in 2018. His photographs were also included in the book "With Grief Acquainted" by Stanford Winfield Williamson.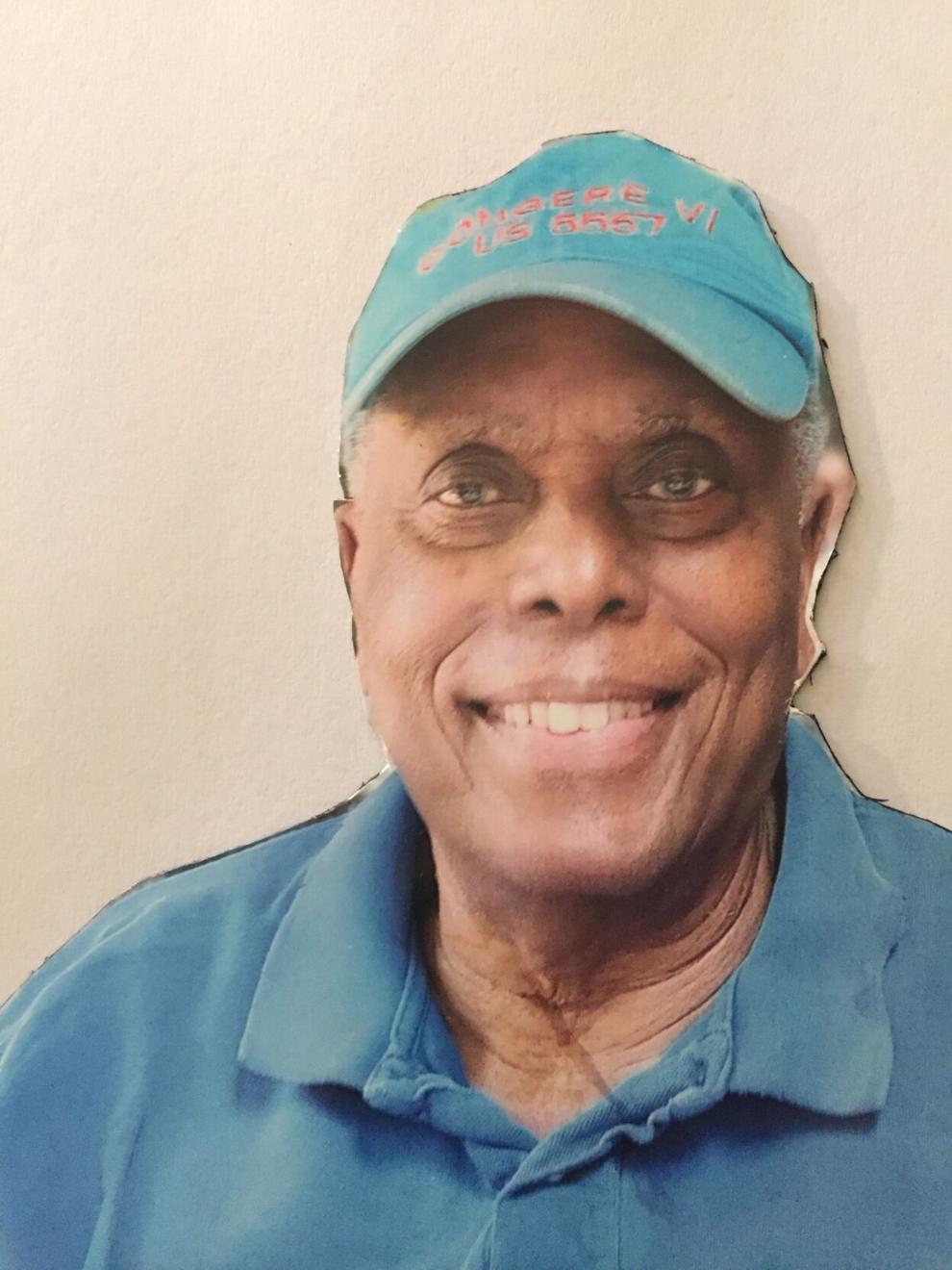 James married Joyce in 1964 and the couple lived in Woodlawn. Around the same time, the Canadian Broadcasting Company (CBC) became aware of Jim's work and approached him about filming the emerging gang dynamics in Chicago. Jim and Joyce traveled back and forth between Chicago and Toronto for this assignment, which was the beginning of his television career. The national trade newspaper, Variety, did a write-up of Jim's work with the CBC, prompting the head of NBC News Chicago to call him personally to invite Jim in for an interview. He was hired immediately in 1967 as the first Black and youngest cameraman at the station, where he worked for 40 years. The couple's son, Nicholas, was born in 1968 and the family moved to the Hyde Park–Kenwood area where Jim lived until his death.
Jim received numerous awards and recognitions for his work at NBC, including two Chicago Area Television Academy Awards for Cinematography for the pieces entitled "…And Replenish the Earth" and "Not the Giant…Not the Dwarf," a film about a recovery home in Hyde Park. He also received the Silver Circle award of the Chicago/Midwest Chapter of the National Academy of Television Arts and Sciences. Jim was listed as a noteworthy cinematographer and videographer by Marquis Who's Who. He had professional memberships in several organizations, including the Illinois Arts Council, the National Academy of Television Arts and Sciences, and the Chicago Association of Black Journalists. After retiring, Jim became one of the founding members of an organization aimed at training and showcasing new talent in filmmaking in Bronzeville.
Jim developed a love of sailing and participated in competitive sailing at the Columbia Yacht Club in Chicago. He was also a member of the United States Yacht Racing Union and the Jackson Park Yacht club.
Jim died on Monday, July 26, 2021 at the age of 88 and is survived by his wife Marita Joyce (Occomy) Stricklin, his son Nicholas Christophe Stricklin, his grandchildren Evan and Bailye Stricklin and a host of nieces, nephews, other family members and friends.