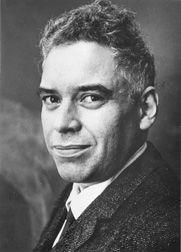 Richard "Dick" H. Miller, a World War II veteran, astrophysicist, emeritus professor and pioneer in numerical simulations of the formation of structure in the universe and galactic dynamics, died March 7 in Chicago. He was 93 and resided in Hyde Park.
During a career of more than 50 years at the University of Chicago, Miller extended the possibilities of computer programming and technology to the sciences. He founded the Committee on Information Sciences in 1965, placing the U. of C. at the forefront of the revolution in information processing, data handling and control systems.
"Prof. Miller's work brought us into an era of computational astrophysics. What he explored using early computers and particle detectors, he wouldn't brag about it, but it changed astrophysics. We are grateful for his lifetime of contributions to astrophysics and to the department," said John Carlstrom, chair of the Department of Astronomy and Astrophysics.
Early career accomplishments included his work with the Institute for Computer Research to design and build hardware for MANIAC III, the university's experimental computer and the most powerful computer at that time. By 1965, his research had transitioned to computational astrophysics, and he founded the Committee on Information Sciences, a group whose initiatives defined the university's computer programming and computer technology.
By 1978, Miller had invented a breakthrough video technique showing events at any angle inside a cube of space 100,000 light years wide and showing evolution over 2 billion years in 10 minutes. With his simulations, astronomers saw the first demonstration of the spiral structure in a disk galaxy model. Spiral arms, emerging and spinning from the edges of a galaxy, were proved to be density waves.
Miller's models were also used to study how the rate at which stars form determines the way a galaxy evolves. He pioneered studies of numerical instabilities in N-body simulations of galactic dynamics, discovering what is now known as numerical "Miller instability" in the process.
Miller was born in Plano, Illinois, in 1926, and entered the U. of C. for one year before enlisting in the Navy and fighting in the Pacific. The V-12 Navy College Training Program provided him with an bachelor's degree in electrical engineering from Iowa State College in Ames. Out of gratitude, he decided to spend a year at sea completing his Navy duties with the rank of ensign.
Upon return he joined the cyclotron program for nuclear studies at U. of C., earned a doctorate and contributed to the build of a 170-inch synchrocyclotron in 1952.
He married his wife, Mary Funk Miller, in 1954. He soon accepted a teaching appointment at the U. of C. that lasted until he was 70, when he took emeritus status.
Colleagues, many of whom attended his 90th birthday party, were saddened by this loss of a fixture in the department, remembering Miller as a very modest and gentle person. Many marveled that he was as enthusiastic about building hardware as he was about theoretical astronomy.
He was devoted to his wife, who passed away in 2016. The Millers spent many decades living in downtown Chicago, especially enjoying symphony concerts, and recently moved to Hyde Park.
Since his retirement in 1996, Miller remained an active emeritus in the department and played symphony music.
"He was a devoted amateur cellist," said fellow musician Andrew Basa. "He loved to play string quartets. Every Monday he rehearsed with the City Symphony of Chicago."
Memorial arrangements are forthcoming. The Montgomery Place Care Assurance Fund, the Chicago Federation of Musicians and the Chicago Metropolitan Symphony Orchestra have been suggested for donations in his memory.