In an intimate storefront at the intersection of 53rd Street and Hyde Park Avenue sits Leslie Roberson's new luxury linen rental shop, The Velvet Collection. 
Roberson, who came to Chicago by way of Rockford, says she chose Hyde Park intentionally, after picking up on its sense of community during visits.
"I knew I wanted to open it up in this community — it's not like any other place in the city," she said. "I was actually walking the entire area, looking at all the windows, seeing how the stores are set up, seeing how people have curated their personal businesses — and came across this (space)." 
Before Roberson opened her store there this June, 5305 S. Hyde Park Blvd. — right next to Sip and Savor coffee shop, another Black-owned business — was home to the Silver Umbrella, a consignment shop that resold high-end vintage pieces. Roberson wants to carry on the sense of place created by her predecessor.
"This is a destination. You're back in this area because you live here, because you're upstairs, because you're going to get coffee, you're going to the cleaners. You're here in this little area, you're not just hanging out on this corner," she said. "You are here because you're interested in the destination and I wanted my space to be a part of that. People who are coming over to my shop are coming here intentionally."
Intimacy is important to Roberson. The Velvet Collection is open by appointment only, so that customers can get a personal experience when choosing their linen. The store contains more than 500 unique pieces of fabric, and Roberson is dedicated to making sure her clients don't feel rushed when deciding which pieces feel special for them. And when it comes to the designs, Roberson said, she works closely with various vendors and personally handpicks each piece that's in the shop. 
Roberson says that the personal experience sets The Velvet Collection apart from other linen shops. "For instance, I had someone come in who loved these,"  Roberson says, gesturing to a couple of fabrics. "And as you see, I'm keeping them out for them because they're going to come back and they want to be able to say, 'Where are those pieces I pulled?' They're here for you."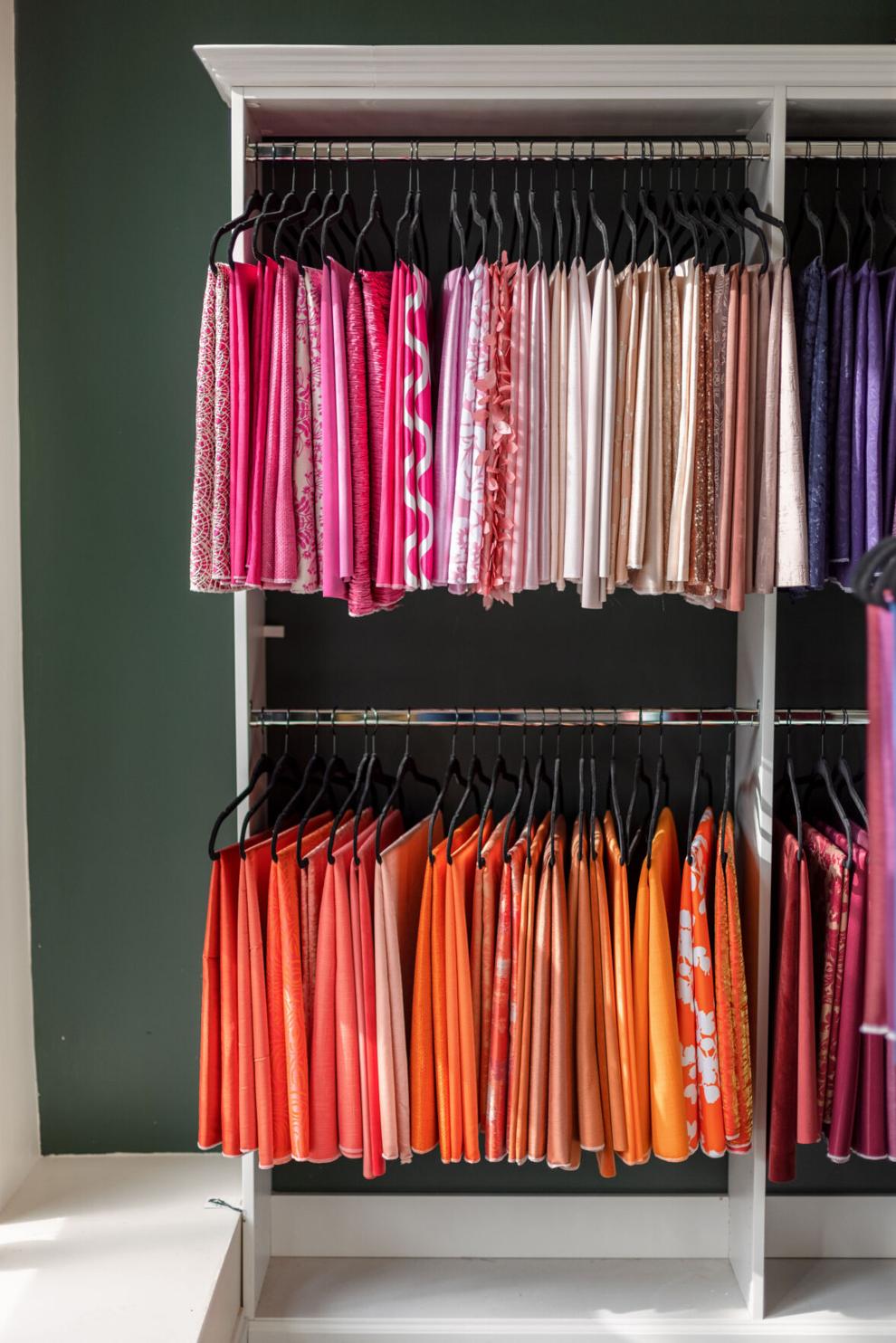 Though she's had the vision of owning her own linen shop since 2016,  Roberson says COVID-19 really gave her a push because of the need for smaller gatherings. "It started because I started doing my own dinner parties at my house and then, with COVID, I kind of began to feel like the large-scale events won't be as important. It'll become more intimate." 
The Velvet Collection hosted a grand opening in June with the help of event designer Nicole Marie, who has her own collection, including a variety of pieces that are available at the shop. Marie curated her own invite list and people from the community were also part of the celebration. Roberson said that, though it rained the entire day, 100 people showed up for drinks in the beautifully decorated space.
Roberson plans to host similar events at the shop in the near future. During the second week of August, the shop will host editors as part of a networking event, with light bites and wine providing a chance for those in the field to get to know other industry professionals. Roberson says she came up with the idea as a chance for her to meet editors and for them to get a chance to check out the space as well as network with each other. 
Aside from the intimate experience, The Velvet Collection also caters to a variety of price points depending on the length of the fabric, the texture and the amount needed. Roberson says she will personally go scout for the right fabric for a client if they don't find what they're looking for inside the shop. 
Roberson explained the feeling of being part of the Hyde Park area as something she's yearned for a while. "I'm excited to just be a part of this community, probably more than I could ever express by just being able to be nestled into this space. And it's been such a welcoming experience."
Clarification: This article has been updated to clarify that the Velvet Collection is a rental shop. The Herald regrets the omission.