Amid the crisis enveloping the United States government, President Robert J. Zimmer is stressing that the University of Chicago must maintain its ideals, while a dozen of the school's political scientists are calling for President Donald Trump's immediate removal from office.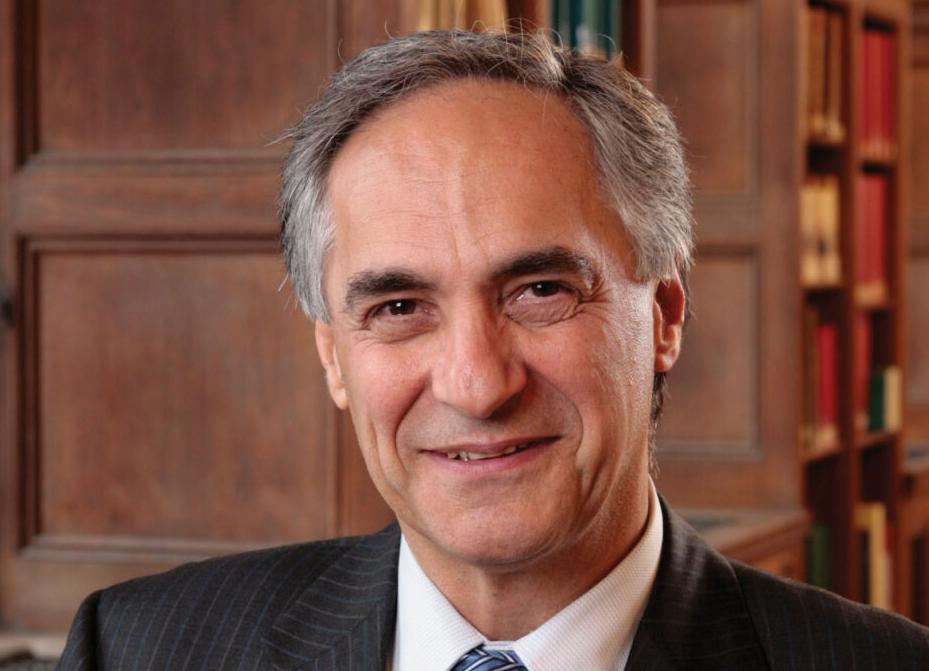 "To many of us, this violence represents a disturbing undermining of fundamental institutions, civil discourse and processes of law in the United States," Zimmer wrote in a letter with Provost Ka Yee C. Lee. "At this time of division in our nation, it is critically important that our university continues to embrace the pursuit of truth, the power of engagement, and the thoughtful exchange of ideas.
"Maintaining the safety and security of our community is a paramount priority. Through the relentless pursuit of knowledge and greater understanding, we will continue to address the many significant challenges that are facing our country and the world."
Meanwhile, thousands of political scientists nationwide are calling on Congress, Vice President Mike Pence and Cabinet members to remove Trump from office through the impeachment process or the 25th Amendment, calling him a threat to democracy.
They note that, as academics, they are meant to "understand politics, not engage in it," but they cite their "commitment to democratic values" and say that Trump's "actions show he is unwilling or unable to fulfill his oath to protect and defend the Constitution."
Director Susan Stokes of the Chicago Center on Democracy flatly called the storming of the Capitol an insurrection.
"It was led by the president of the United States," she said. "The fact that he didn't walk at the head of his mob from his rally to the Capitol just has to do with his cowardice and his self-protection, but he was the leader of it. He is the leader of the insurrection."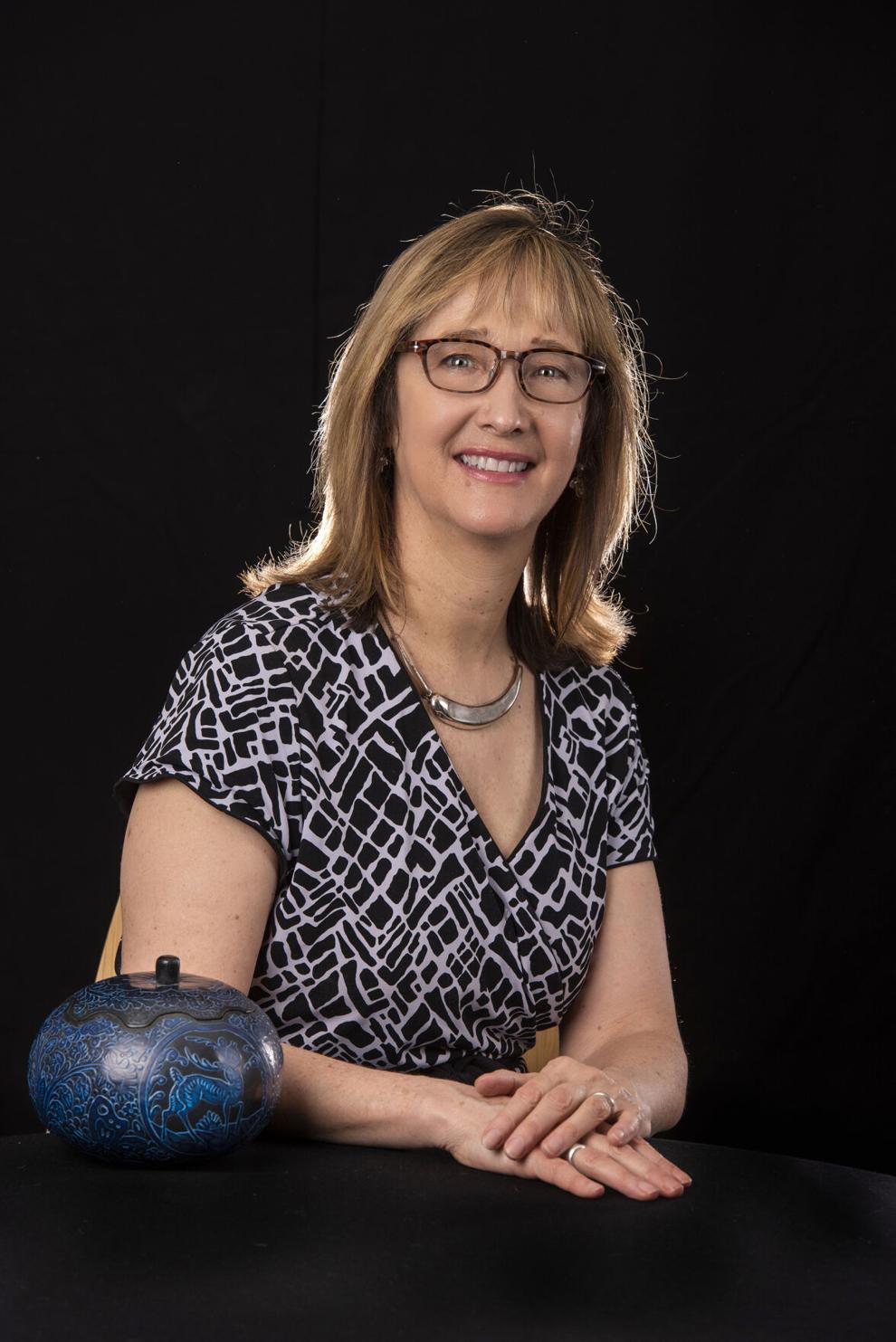 She furthermore said yesterday's actions were unparalleled in American history. She noted that President Abraham Lincoln did not lead the insurrection of the Civil War.
"(There are international parallels), but they're in countries that we don't really want to compare ourselves to," she said.
"I resist using the term 'coup' in this setting because the U.S. Armed Forces have not been involved, thank goodness, up to this point."
Many times around the world, election losers have not conceded, not wanted to step down and claimed fraud, but Stokes said that does not often happen in advanced democracies. She said such a situation usually happens in elections that were much closer than Trump's 47.9-51.4 loss to President-elect Joe Biden. Opposition leaders also are usually the ones to claim fraud and not incumbents.
"It's a terrifying situation," Stokes said. "I really do think he should be removed from office. I think anything could happen within the next couple weeks. I think he could have no compunctions about calling martial law. It's terrifying to me that someone like this would have access to the nuclear codes."
She noted the "good news" that some Republicans are saying Trump should leave office immediately, as well as the fact that some members of his executive staff and Cabinet are resigning. That the election process itself went smoothly is a good sign, as is the fact that no court went along with Trump's radical claims of fraud. And she praised Republican state election officials who did their jobs impartially.
The bad news, she said, is that more than 100 Republican congressmen stood against accepting lawfully certified election results in Biden's favor and that so many Americans believe the fraud narratives. She suggested Republican and faith leaders counteract these untruths.
"I think that there are some other things that could help the situation," she said. "We need to have some very good, quick outcomes under the Biden administration, some really fast improvements. Hopefully, that will happen.
"We have a pandemic, and hopefully they will have their act together in terms of having vaccines really running. Hopefully, we'll get the economy back on course. And I think those improvements will help shrink the tumor."
Removing Trump with visible Republican support also would help, she added.
"We're kind of holding our breaths and hoping that nothing weirder happens between now and the 20th," she said.
Rochelle Layla Terman, a scholar of international norms and human rights advocacy, said American political science is increasingly looking to comparative politics to study internal affairs.
"Studies of democratic erosion, studies of authoritarianism, the study of election violence — there's been a lot of work on those topics in comparative politics that has been siloed from American politics," she said.
"I think all of us recognize now that we have to have more bridges and conversations between these fields, because how is this any different in some ways? It should at least be a question to be asked, to look elsewhere as opposed to just being in our own vacuum in the United States."
Terman was shocked but not surprised by what happened in Washington. She added that if she truly believed there was election fraud at the level that some of Trump's supporters believe, she might be sympathetic to storming the Capitol.
"I point responsibility, and my anger is directed, at the people who have been fomenting this and have been lying to these people for the last four years and the last few weeks in particular," she said.
She pointed out that democracy and legitimacy are fragile things.
Trump did not do this alone, she said. However, one person doing so much damage reflects problems with American institutions, which have failed, she said.
"I think the institutions have failed even Trump supporters by allowing them to be lied to like this," she said. "What I would hope is that we could use this as an opportunity to take a good, hard look at our institutions in this country and see whom they benefit, how we got here and how we can prevent this kind of situation from happening in the future."
As for signing the letter, Terman said that Trump is manifestly unfit for the office and that his actions show he is a grave danger to the foundation of America's political system.
"It's one thing to challenge this law or that political procedure, but if you're attacking the constitutive foundation of a country, then that is grounds, I think, for removal," she said. "He's a madman, and he's dangerous. Removing him is not going to fix all of our problems, but I am really very scared if he stays in office the next 13 days … At this point, I don't think we can have faith that the institutions will hold."
Stokes said that political scientists' minimalist definition of democracy is that elections are fair and free and that when incumbent parties lose, there is a peaceful transition of power. She believes there will be a transition of power, but it can no longer be defined as peaceful.
"Technically, we are not a democracy," she said. "We have been warning for years now that we are in danger of losing it, and in a sense we just did. That doesn't mean we can't claw it back — I really think we can — but I think that is what's happened.
"I think that those of us who are critical of American democracy — in many ways, I certainly am — are very well aware of its shortcomings.
"The danger is that we buy into this culture of cynicism that is a big part of what the would-be autocrats, people like Trump and others in other countries, are about. If they can persuade us that no one is really in it for the good — it's all partisan, it's all self-promotion, or it's all about squeezing money out of the system — and there's enough truth to that, it's tempting to say, 'Yes, that is all it is.' Then they win."