SPRINGFIELD – The fall veto session of the Illinois General Assembly that was scheduled to begin next week has been canceled amid a worsening COVID-19 pandemic, Democratic leaders announced this week.
House Speaker Michael Madigan and Senate President Don Harmon, both Democrats, said in a joint statement Monday that the decision was made out of concern for the safety of lawmakers, staff, their families and the general public, although they left open the possibility that it could be rescheduled if public health conditions improve.
"The front page in (Tuesday's) Springfield paper warns of a COVID 'tsunami' sweeping the region and its health care system," Harmon (39th) said. "This is not the time to physically bring together hundreds of people from all around the state. Given what's happening, it was an obvious decision. It's not safe or responsible to have a legislative session under these circumstances."
"The health and safety of the people who work for and serve in the Illinois General Assembly, and their respective families, is paramount," Madigan (22nd) added. "We will continue to monitor the situation, consult medical experts and do intend to schedule additional session days so we can finish our important work."
Lawmakers typically hold a brief session in the fall to deal with any legislation from the regular session that was vetoed by the governor. This year's session was scheduled to run Nov. 17-19 and Dec. 1-3.
This year, however, there were no vetoes to deal with, largely because the regular session was severely shortened due to the pandemic, which reached its initial peak in April and early May. The House and Senate held a brief, four-day special session in late May, under strict masking and social distancing requirements, after it appeared the pandemic was subsiding.
Since early October, however, cases throughout the state have been rising sharply to levels exceeding those of the early pandemic phase, particularly in Region 3 of central Illinois, which includes the capital city. As of Nov. 7, the most recent data available, the rolling seven-day average test positivity rate in Region 3 stood at 15.2% and had risen in eight of the previous 10 days.
The decision to call off the veto session came at virtually the same time that Sangamon County and the city of Springfield — which had initially resisted Gov. J.B. Pritzker's enhanced mitigation orders — announced they would begin enforcing those orders on Friday, including closing bars and restaurants to indoor service.
Even though there were no pressing veto issues to deal with, the Illinois Legislative Black Caucus had hoped to use the veto session to advance its agenda of racial justice and equity reforms across a wide range of issues — an agenda that both Harmon and Madigan said they would support.
In an interview with the Herald, State Sen. Robert Peters (D-13th) called the decision to cancel the veto session an unfortunate one, described Springfield "a giant horrible COVID hotspot" and blamed Mayor Jim Langfelder for initially not enforcing the state's stronger restrictions that went into effect at the end of last month. 
Peters pointed out that the budget situation is one that would have to wait until the General Assembly's spring session in any case. But he lamented the fact that the Black Caucus' agenda and his signature push to reform the state's bail system and to end money bond would have to wait. 
Hyde Park-Kenwood's state representatives, Curtis J. Tarver II (D-25th) and Kambium Buckner (D-26th), had called for a special session over the summer to address law enforcement, criminal justice reform and economic development in the wake of the police killing of George Floyd, but state legislative leaders did not call for one.
Neither Tarver nor Buckner responded to requests for comment on the cancellation of the veto session.
Peters said he would continue to advocate for housing relief after Pritzker extended the eviction moratorium on Nov. 13, though only for coronavirus-related cases. 
"The amount of housing relief we need is so large that it would be best to have something similar to a CARES Act," he said. In the meantime, he is urging the state to pass the eviction sealing legislation: with the economy in crisis, he does not want evicted people having the legal incident held against them in their attempts to find new housing down the road.
Even out of session, Peters has stayed busy, with his office auditing mutual aid, food pantries and housing services in the 13th District.
"What we're worried about is, as cases go up and things close down, these already-struggling community service providers are going to be under a bigger crunch, and we're trying to see what we can do to help them," he said. "The other side is that we can then use them to help make the case for why we need even more services."
Peters also reflected on the election results, particularly the defeat of the proposed graduated income tax amendment to the Illinois constitution.
In light of the loss, Pritzker has warned of cuts to public safety, human services and other options to address the state budget deficits.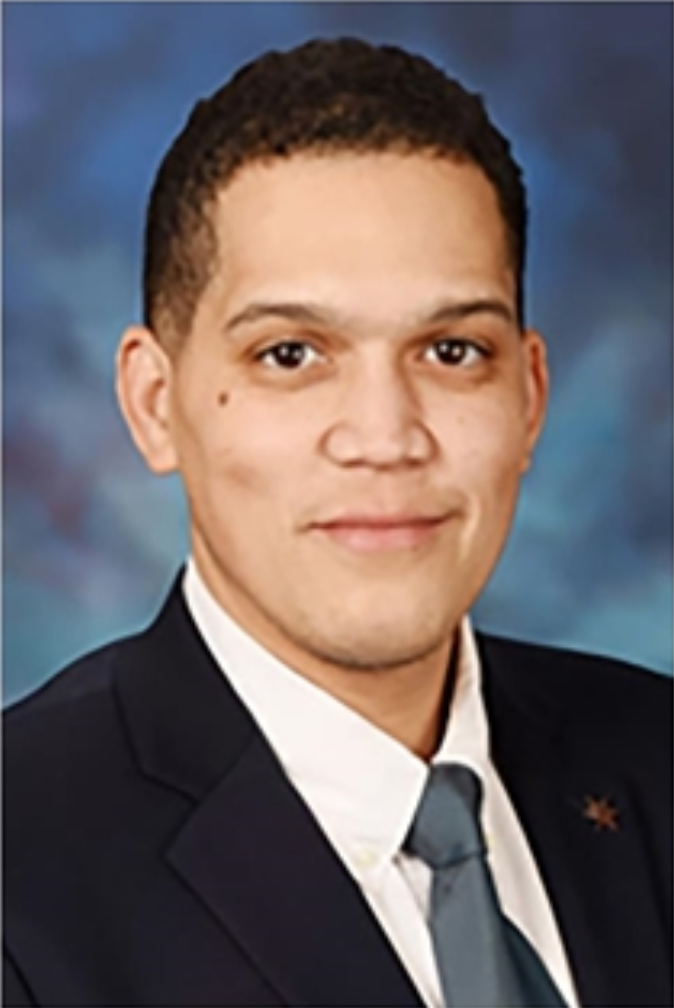 "I know it's particularly disheartening," Peters said. "Within the district, I know people voted in support of it with pretty broad support, and people clearly said that they want to see a fairer tax system."
At this point, Peters said he will fight for revenue "that isn't put on the backs of working class folks and people who are just trying to get by," namely closing corporate tax loopholes and tax credits like the Economic Development for a Growing Economy (EDGE) Tax Credit Program. He pointed to an investigation from the Better Government Association and WBEZ showing that Amazon and associated developers have received at least $741 million in taxpayer-funded incentives in Chicagoland since 2015.
"Amazon doesn't even need these tax credits," Peters said. "They look at supply chains before they make a decision. These use the tax credits as an extra cream-off-the-top."
The last major economic slowdown, the Great Recession, profoundly hit Illinois' public finances, causing steep cuts to public education, capital investments and the civil service. Peters conceded his progressive tax fixes will likely not be enough to stave off all cuts this time around, "But at least we can say, 'Let's look at these programs and see where we can at least fit these things together.'"
Peters said he wants the state to look at what all options are available to deal with the financial mess before making decisions. 
"We all know that historically, in austerity, we've seen education and human services take a huge hit," he said. "I don't want to make panicked predictions, because we are not actually there to do so. That is all speculations. The main thing I want to do is say, "OK. We are in this place right now. There have been fights around other sources of revenue that look at large corporations. Let's make sure that we don't lose that in the midst of a panic or fear.' Because if we operate from that place, we could make things more difficult for everybody."
Pritzker, who had hoped to use the veto session to get legislative approval for significant budget cuts in the wake of the failure of his proposed graduated income tax amendment on Election Day, also expressed disappointment over the cancellation.
"There is so much work that needs to be done for the state, not just about the budget, but so many other matters, criminal justice reform being one example," he said at an event in Chicago Tuesday. "I'm the impatient sort. I want to get things done sooner rather than later. I've been assured by the leaders that we'll get right at it as soon as we can in January."
Staff writer Aaron Gettinger reported from Chicago. Capitol News Illinois is a nonprofit, nonpartisan news service covering state government funded primarily by the Illinois Press Foundation and the Robert R. McCormick Foundation. The Herald is a member of the Illinois Press Association.