Thousands in the 4th, 5th and 20th wards have voted early this year as the contest between President Donald Trump and former Vice President Joe Biden approaches its Nov. 3 conclusion. 
More than 500,000 Chicagoans — around 46% of the total voter turnout in November 2016, including thousands in Hyde Park-Kenwood — have returned general election ballots so far, as the Chicago Board of Election Commissioners has urged citizens to vote early or by mail instead of on Election Day because of the pandemic.
According to the Board of Elections, 6,511 people had voted early in the 4th Ward by Oct. 25. Those numbers were 4,781 and 3,005 for the 5th and 20th wards, respectively. 
Interviews outside of the 5th Ward's early voting place — Ray School in Hyde Park, 5631 S.  Kimbark Ave. — showed the presidential contest atop most voters' minds, filtered through the neighborhood's famously progressive politics and demographics as well as the year's historic racial unrest and cataclysmic pandemic.
Tonya Howell voted on Thursday, Oct. 22, bringing her son, Zia Rey Rivera, along for the ride.
"I think it's more important now than ever to vote, and I think that it will save lives," she said. "I voted for Biden, and I think that Trump is dangerous for our country, has cost our country many lives already and has brought division to our nation. Although I don't know if Biden is the end-all, be-all in terms of the solution, I think that, in terms of an alternative, Biden is the way to go."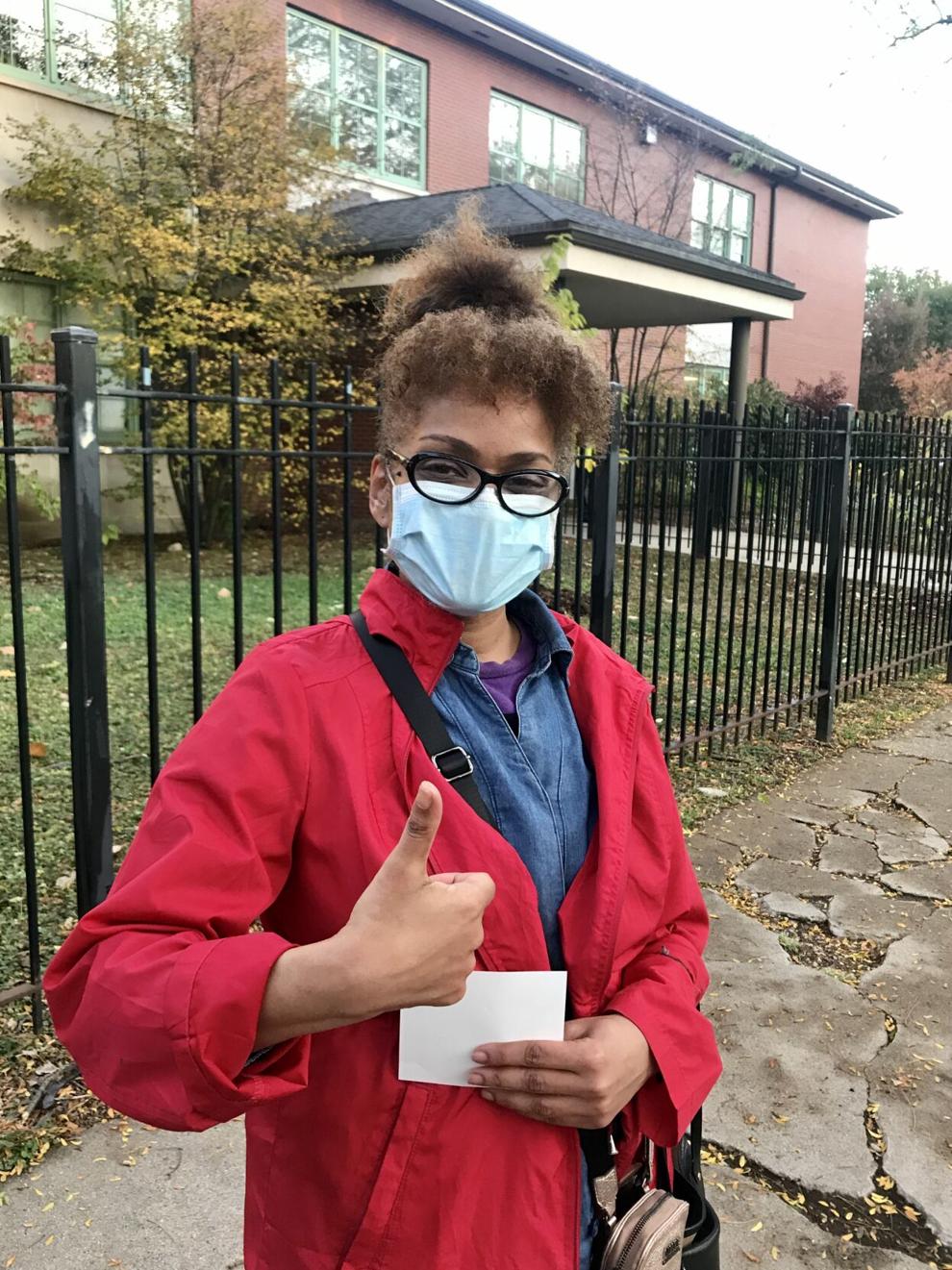 Felicia Elion came to Ray to drop off her vote-by-mail ballot about the president's involvement with the United States Postal Service.
"My No. 1 issue was I had a mail-in ballot, but because Trump made this big stink about the mail-in ballots, I'm afraid that my vote wouldn't be counted. So I came in person to get that in and get it done," she said.
"I hope that Biden wins. The world is in trouble with everything that's happening right now. I'm just hoping that he's the person who can get us on the right path, as far as the coronavirus goes, and as far as civil justice goes, and equality for all of us."
Allison Mull, who went to the polls with her husband, Sam Hopkins, and their 5-month-old Thomas, said parenthood gave substantial new weight to voting.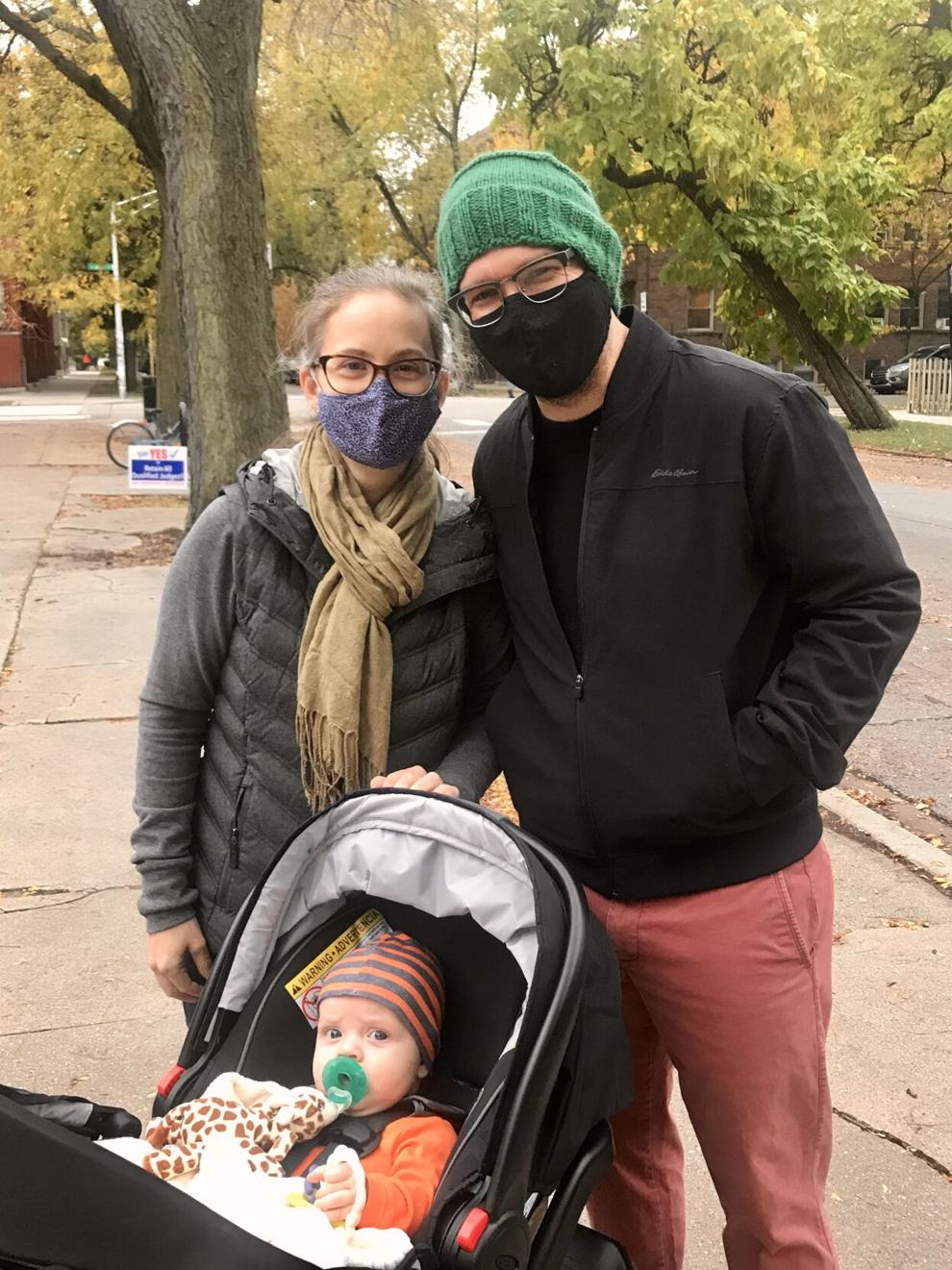 "It's not just voting for our future but for his," she said. "All the things that are important to us now carry so much more value, because we've got somebody whom this impacts beyond us — the environment, safety, education. I'm a nurse, so public health. Certainly this year, there's a lot at stake."
She voted for Biden. "We need a change," she said. "I would have loved to vote for Elizabeth Warren, but we need to go in a different direction."
Hopkins spoke of "the national mental health of our country": "I think that under our current president, that has gotten worse, substantially, and I think that a change would help make for a potentially more healthy country. That's what I'm voting for."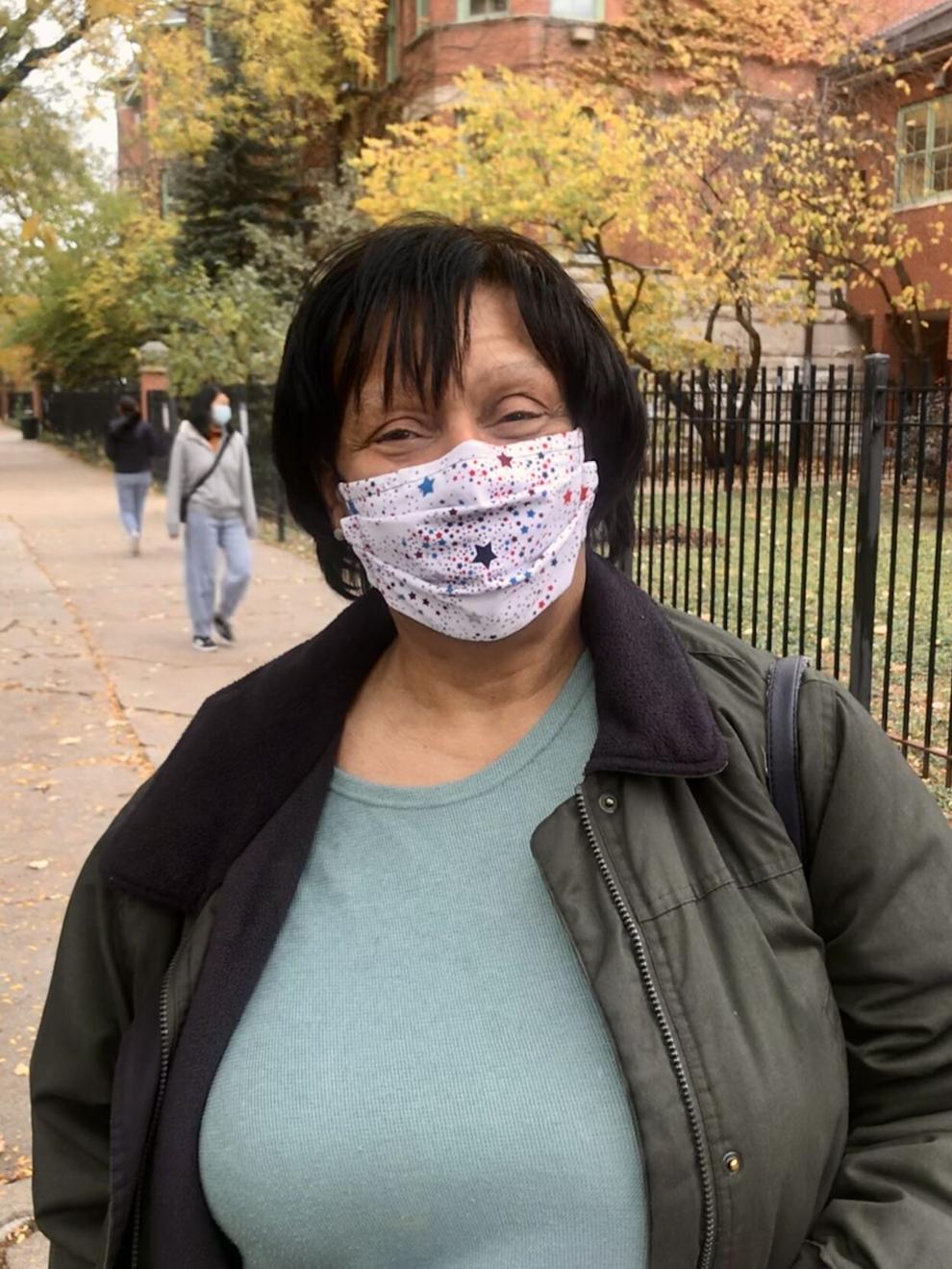 And Yvonne Lewis, a health care worker at the U.S. Department of Veterans Affairs, said the presidential contest was at the top of her mind because of her job.
"I see all of the people who come into the hospitals, and a number of them are uneducated about health, about their welfare, about what they should be doing to prevent the spread of this virus," she said. "I hope that a change in leadership will focus more on what we need to do as a nation to recover. 
"And I'll just say it right out, there's a lot of racism in the government now," she continued, "and I think Chicago has always been known as a racist city. I think our current leadership pushes that. This city is in turmoil, and I'd like to see that end.
Cook County Board President and Democratic Party Chair Toni Preckwinkle, dean of the community's elected officials, excoriated the president's temperament and record when reached for comment about his contest with Biden.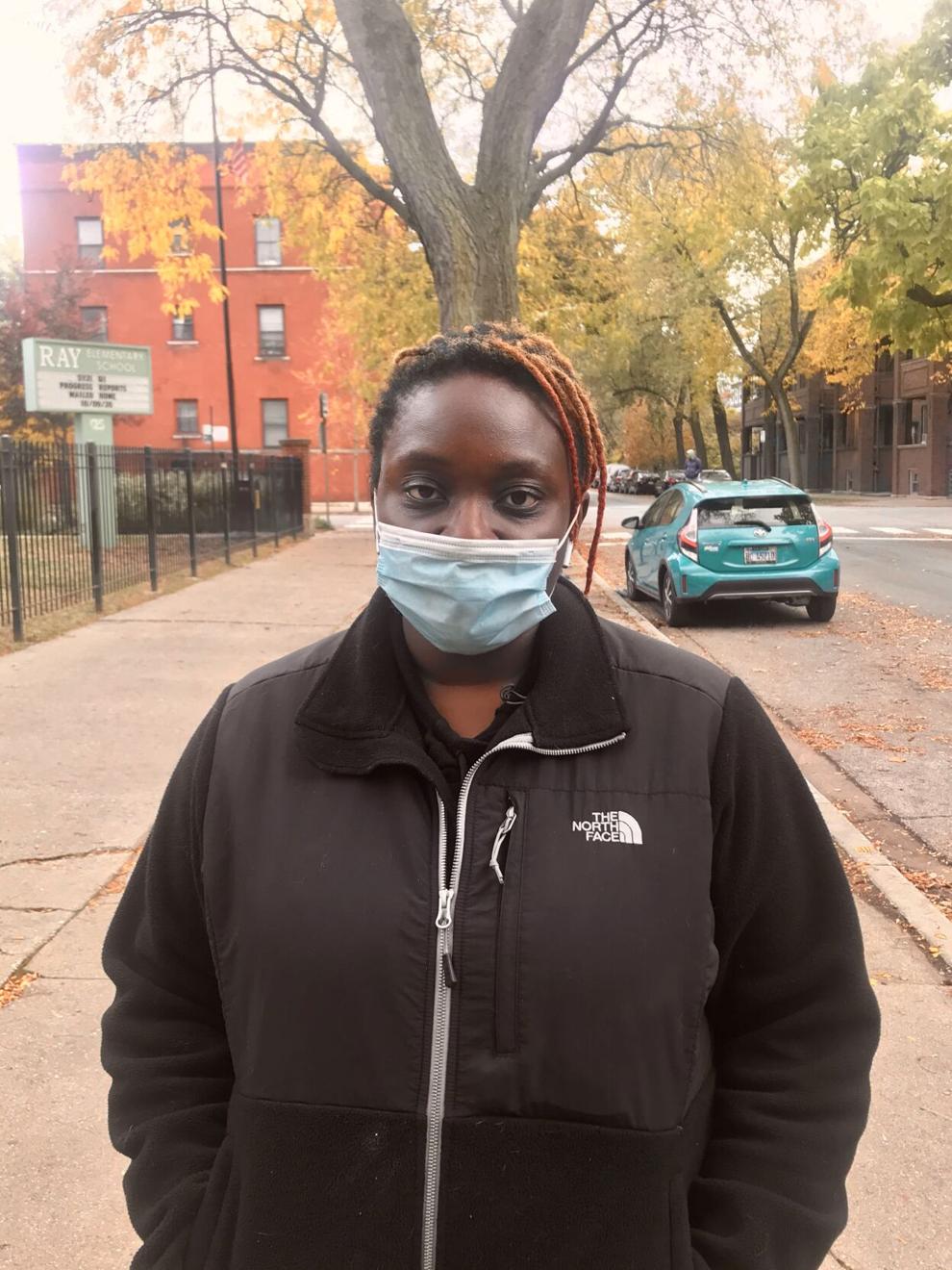 "President Trump represents the worst of this country in every respect you can think of: his sexism, his racism, his anti-immigrant sentiments," she said. "Those things have always been present in our country, but he has empowered the worst of us, and that's disgraceful not just because it reflects badly on his character, but it's done incredible damage to our country," she said. "I hope and pray that Vice President Biden and Sen. Harris are elected."
Back at the Ray School polling place, Evelyn Boateng, for her part, said she was supporting neither Trump nor Biden.
"No matter how much I hate Trump, I could not vote for Biden," she said, raising concerns about a March allegation of sexual assault by lawyer Tara Reade and his qualifications for the job. "I'm definitely more progressive, and just knowing his history on the (1994) Crime Bill and some other things, I just don't feel that he's very qualified, either."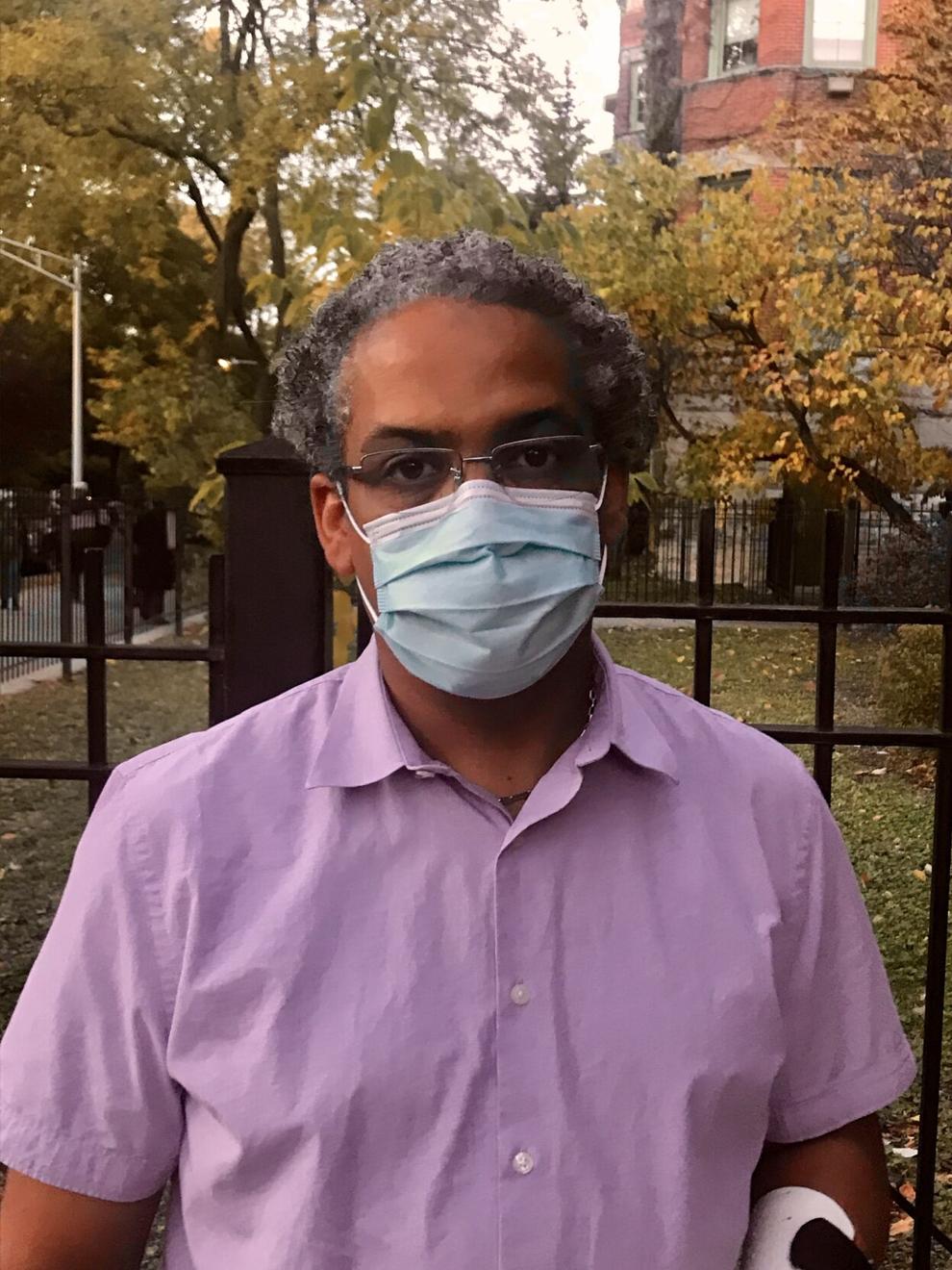 It's Boateng's first time voting for a third party candidate, and she said she felt a bit more comfortable doing so because she lives in Illinois. "I'd like another party to be able to be on the ballot and for it to be more than a two-party race constantly," she said.
Not everyone was especially vocal for one candidate over another. David Irvin said that he was not happy with the direction of the country and voting for change.
"Every vote matters," he said. "I vote every year, since I was 18. My people have come a long way, from counting jellybeans to getting killed to vote. So I will be here."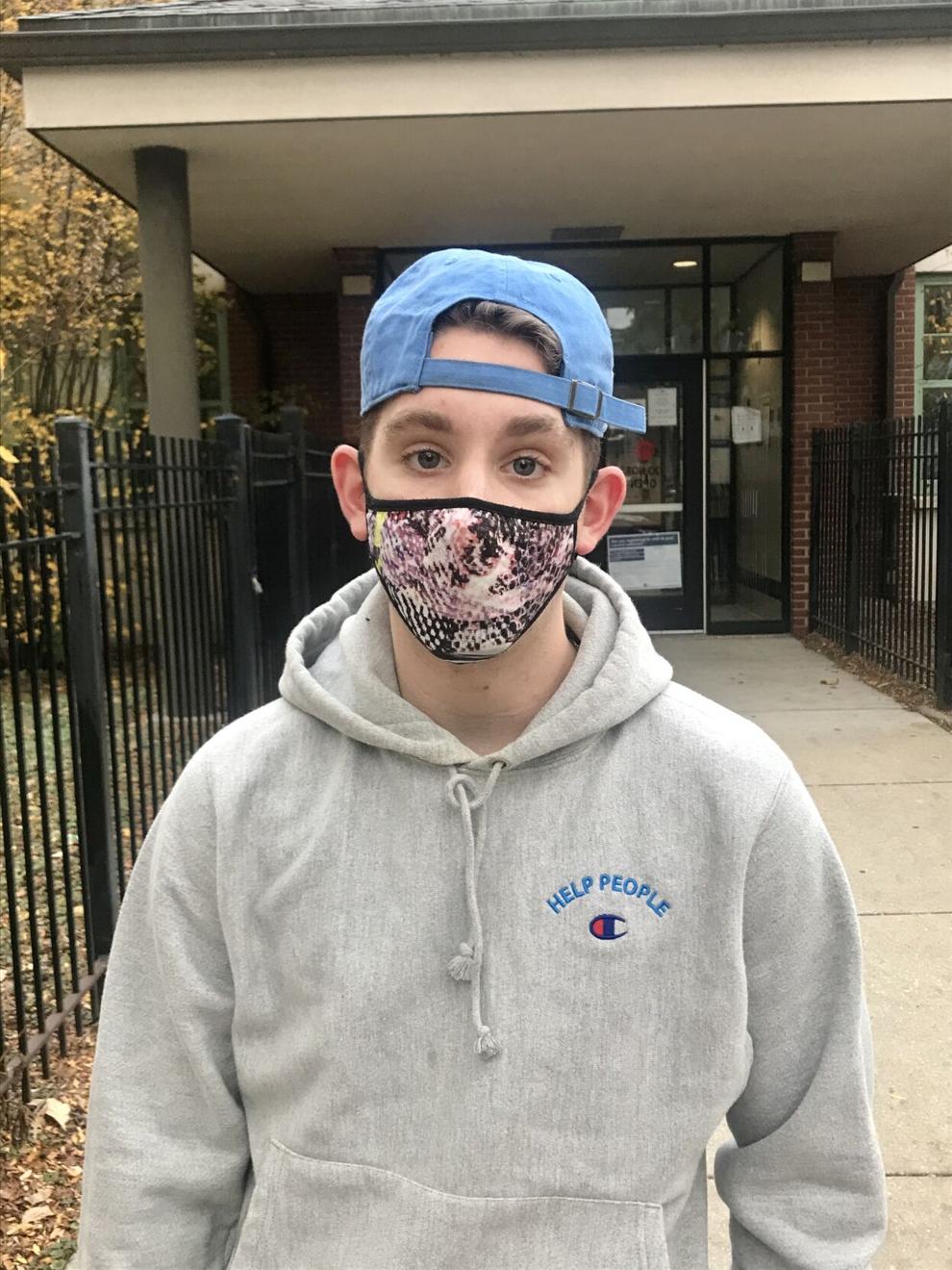 Josh Dennis, 18, said he was happy to go to the polls for the first time.
"Generally just educating myself about the different candidates and understanding the different positions and understanding the system in order to vote as best as I can in order to bring justice to the people of Chicago and Illinois," he said. "I don't feel comfortable saying who I voted for, but I can share that I did vote in the national election as well as for senator and representative."
Monique Miller and her son, Cabauhn Clarke, another first-time voter, came together and voted together. Clarke was particularly excited to support U.S. Sen. Dick Durbin's re-election campaign.
"I'm honestly just glad that we live in Illinois; that's not always nice to say, but for a time like this it's nice to say. Because for the president, everybody's got their own little thing, but I feel like we've got a pretty stable senator," he said.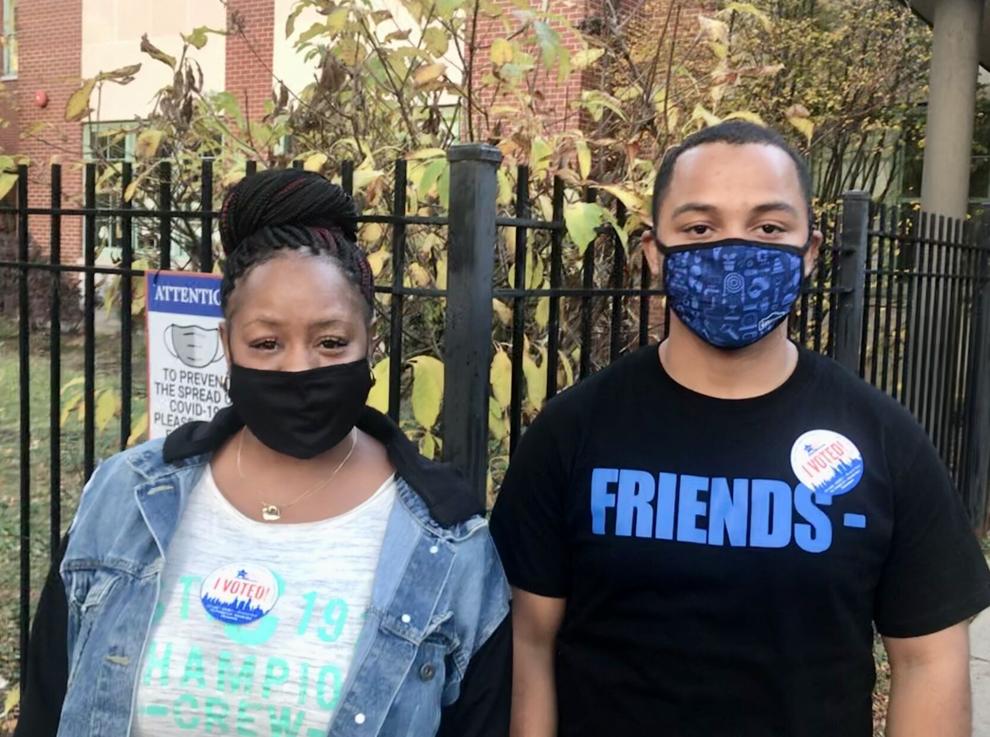 "A lot of states can't say that right now. It's good to keep people like that around, politicians who've proven themselves. Other than that, it felt good to put my feet in a poll and move my feet towards change with the rest of the country as well."
Miller agreed. "As a parent, I'm more excited about all my children being grown now, and I can make them all go and vote," she said. "They've actually got a chance to see some of the good and the bad for the country, and I let them make their own decisions. But at the end of the day, I feel as if you don't vote, you don't have a choice.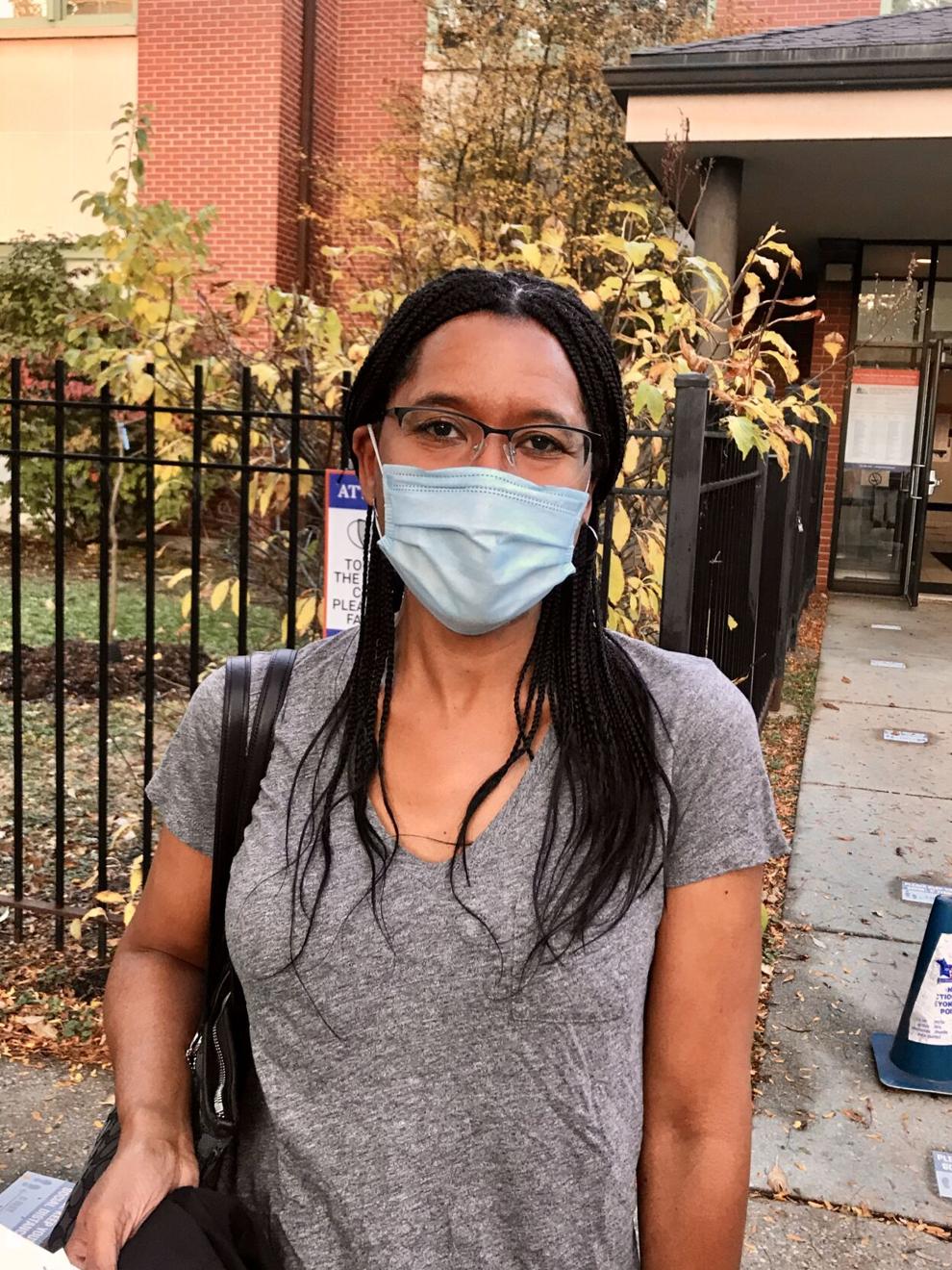 "This is my youngest," she said, pointing to Clarke. "For him to get out here on the first time — he got off work, I picked him up. I'm proud."
They were sentiments Denise McGuffin, who voted earlier, could have gotten behind.
"Everybody get out and vote," she said. "You have no excuse this year, and if you think you do, you're wrong."