U.S. Rep. Robin Kelly (D-2nd) got two and a half hours of sleep after an "agonizing" election night, turning in at 4 a.m.
Needless to say, Democrats' highest hopes — a "blue wave" election and unmistakable rejection of President Donald Trump's political ideology with Republican losses in Congresses and state houses nationwide — did not bear out come Election Day. 
Former Vice President Joe Biden is well-positioned to win the election, but House Democrats lost seats, and Senate Republicans are clinging to their majority in the upper chamber — all despite the fact that Trump and Republicans lost the popular vote to Biden and Democrats by millions of votes.
Turnout spiked compared to turnout in 2016, and third party candidates received a smaller share of the vote, but Trump still received millions more votes this year than he did four years ago.
Kelly, in office since 2012, represents parts of East Hyde Park, the Southeast Side, the south suburbs and Kankakee. She is campaigning to become Vice Chair of the House Democratic Caucus. In an interview, she pledged support for House Speaker Nancy Pelosi (Calif.) and the other two top floor leaders, all of whom have held their positions since George W. Bush's presidency.
"I don't blame them for everybody that lost, just like I don't blame them for everybody that won," she said. "We had a lot of red-to-blue candidates in 2018. Plus, in a presidential election, I'm sure more Republicans came out to vote."
But Kelly stated the obvious: "To be honest with you as a Black woman, I am a little bit disheartened with you as that so many people voted for Trump. Like, 'Wow, you want this man, who has lied to the country to many times, even if COVID didn't happen. Is that who you want? And who was so incompetent when it came to COVID?'"
"I have hope, and I have faith in people, that your greater consciousness will come out," she continued. "That's just how I feel, because I am human. It doesn't meant that my head's not held high and I'm not going to go forward or anything like that, but it is disheartening when people talk about why they voted for him, like some things I've heard on the news — 'He tells it like it is.' Does he? But I guess we see what we want to see. I don't know. I can't explain it."
As a candidate for the leadership of her party in Congress, Kelly said that her colleagues need to stay unified in the days ahead, pointing to the shellacking that the caucus endured during the 2010 midterm elections. 
"We have to be strategic in the things that we do, and we have to fight," she said. "I consider myself a progressive member, but the thing they put on us — 'socialist, the Green New Deal,' all of those kinds of things — yes, we are fighting hard against climate change, but it's not the Green New Deal."
Those attacks stuck, she said, pointing to the immediate postmortem that GOP tarring Democrats and Biden's campaign with "socialism" had a devastating effect on his performance with Cuban- and Venezuelan-Americans, costing Biden Florida's electoral votes.
"We have to be careful how we deliver the message, but also we have to stick together. We're definitely not monolithic, but there's a value that we hold, that we really care about the people and the quality of life that we live," she said. "We focus on healthcare, bringing the economy back. We have a big bill with infrastructure and climate change, and social justice. I think that we will be OK."
Kelly hopes that Senate Republicans will aim for more compromise on these issues in the future, saying that "people get along better than people think" in Washington and pointing to her own bipartisan work in technology and artificial intelligence. (She is a member of the House Committee on Energy and Commerce, which has jurisdiction over telecommunications, consumer protection and commerce.) 
"Infrastructure, usually everybody's on board, because we need it so bad," she said. "I think actually that Republicans will feel freer without Donald Trump being in office."
But Trump ran on infrastructure in 2016 and pushed for it early in his administration, which pundits have claimed time and time again to be an issue with bipartisan support, and Washington has made little progress on the issue in four years. Before his re-election in 2012, Obama forecasted a "fever break" among the staunch GOP opposition to his agenda; no such shift ever materialized.
Kelly, for her part, blamed the lack of movement on federal infrastructure work squarely on Trump, likening it to Pelosi reaching agreements with Treasury Secretary Steven Mnuchin on another stimulus package only to have him "say one thing and then (do) another." She said bipartisan criminal justice reform, the First Step Act, shows that the work can be done.
And she was frank that Republicans would treat a President Biden differently because "he knows them, he's worked with them longer, and I dare say — some may not want to hear it — but Joe Biden's a White guy. They fought Barack every step of the way, and I do think that prejudice and racism have something to do with it."
She acknowledged that no Republicans revealed racist attitudes about the former president to her directly — especially given her past work alongside him in the Illinois General Assembly — but she pointed out the ample entreaties he made during negotiations over the Affordable Care Act that came to naught before the legislation's passage in 2010, as well as the time Rep. Joe Wilson (R-S.C.) called out "You lie!" during his speech to a joint session.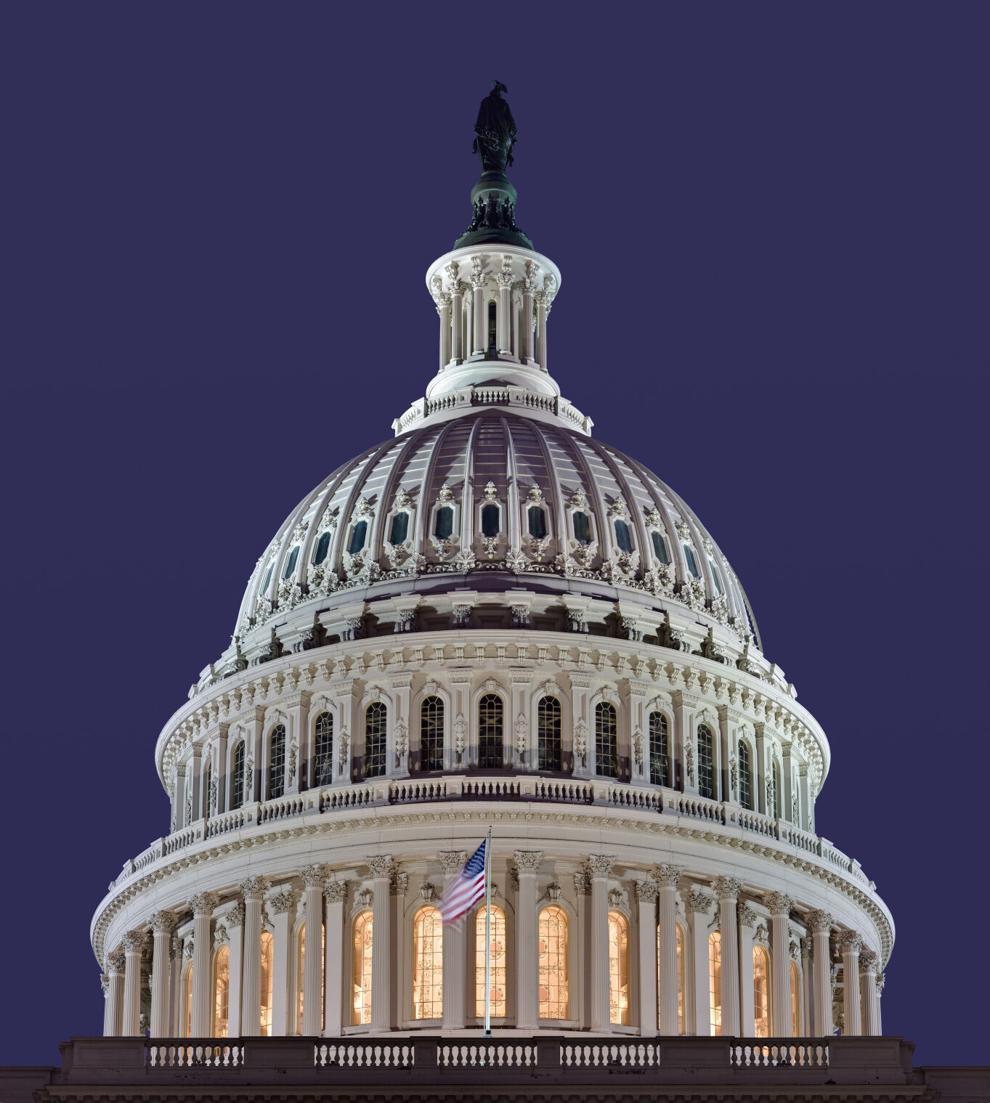 Political scientists are openly expressing fears about the state of American democracy given the consistency of minority rule in the Senate and the clear advantage that Republican candidates enjoy in the Electoral College. Kelly said it is worth looking at whether "there is a better way to do things," acknowledging that she says that "because I've seen things that I'd like to see thwarted."
She additionally acknowledged that small states do not want to be overruled by bigger states, comparing smaller towns in her district to the city of Chicago.
The abolition of the Electoral College is a pipe dream, however, and other reforms like the granting of statehood to Washington, D.C., or Puerto Rico or adding justices to the Supreme Court appear unlikely given the minute hopes of a Democratic Senate. But Kelly said she sees things changing at some point.
"They're not always going to be in charge," she said. "We're coming close. We're not there this year, but it doesn't look like it's going to happen. But I do think that the same people are not always going to be in office."
The United States' demographics are changing, but she said the nation's politics seem more centrist than leftist in light of the candidates who have won. She called Trump an anomaly, even though a huge number of Americans endorsed him and his policies for a second term.
"That's the public; we're talking about him as a person," Kelly countered. "I think of him as a 'Trumplican,' not even a Republican. He's about himself. All of the presidents, they've turned in their taxes, they've respected that (the White House) is the people's house. They haven't hired their whole family. No one has acted like him."
But there are plenty of candidates who have channeled Trump's politics who now hold public office.
"That is scary, and it is extremely disappointing to me, but that's who they feel represent him," she said. "But I don't have control over that. But I'm an optimist, and I do feel like there's better people in this world. I couldn't even be in this job if I didn't think things could be different."
At any rate, Kelly said top priority for the next term is combatting the COVID-19 pandemic through an expansion of federal funding, to the tune of $75 billion, and the promise of an eventual vaccine.
"I work around around health care. I work a lot around violence prevention and workforce development through technology, so those will be the issues that I continue to work on, and we've had legislation to get some of that through," she said. "I did a lot of work around maternal mortality and artificial intelligence, just a lot of different things last Congress. Just things that I've been holding onto, just to try to get them through.
"I think people want to feel safe when it comes to their health, when it comes to social justice and with the environment," she said. The $75 billion would go to the entities doing coronavirus testing and contact tracing, and Kelly said it's better to invest in neighborhood organizations doing the work. 
Local small businesses are in imminent danger, and the state and city in desperate need for federal assistance. Kelly noted that businesses and communities in her district "are suffering through no fault of her own" and swore that Democrats would fight for aid to support them as well as the unemployed through aid akin to that passed earlier this year in the CARES Act.