Calls to remove police officers from schools are fundamentally about a reallocation of resources, Ald. Sophia King (4th) said at a press conference today, where members of the Progressive Reform Caucus that she chairs called for moribund legislation to remove them to have a hearing in City Council.
Asked why schools that have had success with school resource officers (SROs) — like Kenwood Academy, 5015 S. Blackstone Ave., where local school council (LSC) members and student body leaders told the Herald that they support retaining police officers in their limited role there — should have to remove them, King said the choice between retaining and removing them is a false one.
"They're asking about taking the SRO out versus having no resources, and I think people are opting to have a resource, even though it's not ideal, as opposed to not having any resources," she said. "I think during these unprecedented times, we really need to take a strong look at what this country, what activists, what young people are trying to tell us, and take a moment and take a step back to really look at the systemic issues that are going on and not throw up false narratives that don't get us anywhere."
Chicago Public Schools asked LSCs to determine whether they want to have officers in their schools earlier this year, and the councils are able to review this matter at any time. Seventy-two out of 93 district-run high schools have officers, and all 72 retained them between the 2018-19 and 2019-20 school years.
Ald. Jeanette Taylor (20th), however, took issue with the charge that LSCs decide whether officers should remain in schools, a role Mayor Lori Lightfoot supports.
"That's not even an LSC's purview," said Taylor, who served on the LSC of Mollison Elementary School, 4415 S. King Drive, for 20 years before being elected to City Council in 2019. "It's not in the LSC's book. LSCs never had that power, so please let us not use that as a cop-out to say that LSCs get to decide. They barely get to decide what supplies are bought and what programs are brought to the school."
LSC members are "barely trained," Taylor said, observing that there are only eight LSC facilitators employed by the district, and questioned whether they are qualified to make the call about having officers stationed in schools.
"Tell me where in the country has that worked," she said. "It hasn't. So in a time where we are fighting police brutality at peaceful protests and they are beating up peaceful protesters, we would allow that to be in our schools? At the end of the day, CPS is paid to bring in that false narrative, but what I can't understand is how we are not listening to the young people who have to deal with this every single day."
Though an ordinance to remove police officers from CPS was buried in City Council last month and the CPS Board voted down a measure to the same effect, South Side Ald. Roderick Sawyer (6th) said supporters were working to have a joint hearing between the Education and Public Safety committees on the resolution.
Lightfoot opposes taking officers out of schools, but Sawyer said no one is trying to staunch the conversation on the issue.
"We need to have this conversation on what policing looks like, what educating our children looks like in the 21st century, and we have to include whether police should be directly involved in that," he said.
A subject matter hearing on SROs followed the press call, held by the Education and Public Safety committees followed, wherein aldermen asked questions about a 2018 report by Inspector General Joseph Ferguson about ways to improve the program.
For their part, Kenwood LSC community representative Felicia Davis-Fourte and junior Ashton Carter, spokesman for the student council, reiterated their support for retaining police officers at the school during the hearing's public comment period.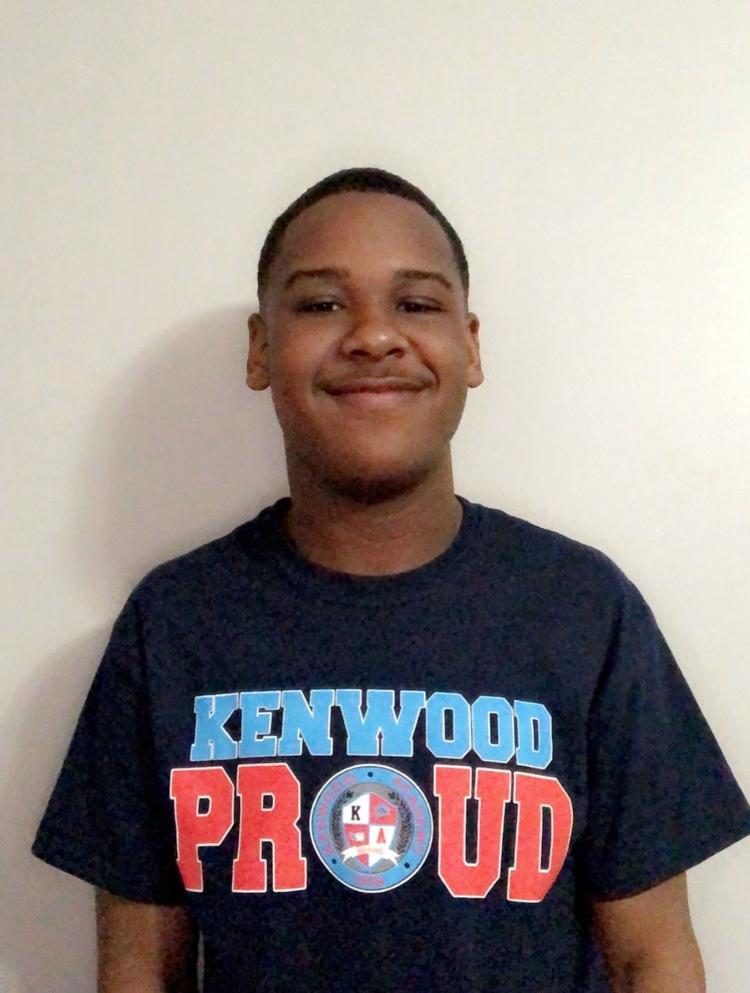 "The CPD officers' job is to protect the building, and they do just that," Carter said. "The students and staff genuinely feel protected by the police officers. Everyone knows that they can be trusted. The relation between students and officers is a very comfortable and understood one."
He pointed out that both of Kenwood's SROs are Black and suggested that schools' demographics should determine officers' assignments. He acknowledged that students at other CPS schools do not believe officers are there to protect them — indeed, a student at King College Prep, 4445 S. Drexel Blvd., spoke before him and said officers intimidate students there — and he said that trust and strong leadership from a principal are key.
"In Kenwood's case, Principal (Karen) Calloway ensures that officers know the importance of not only protecting the building but gaining an appropriate relationship with the students and staff inside," Carter said.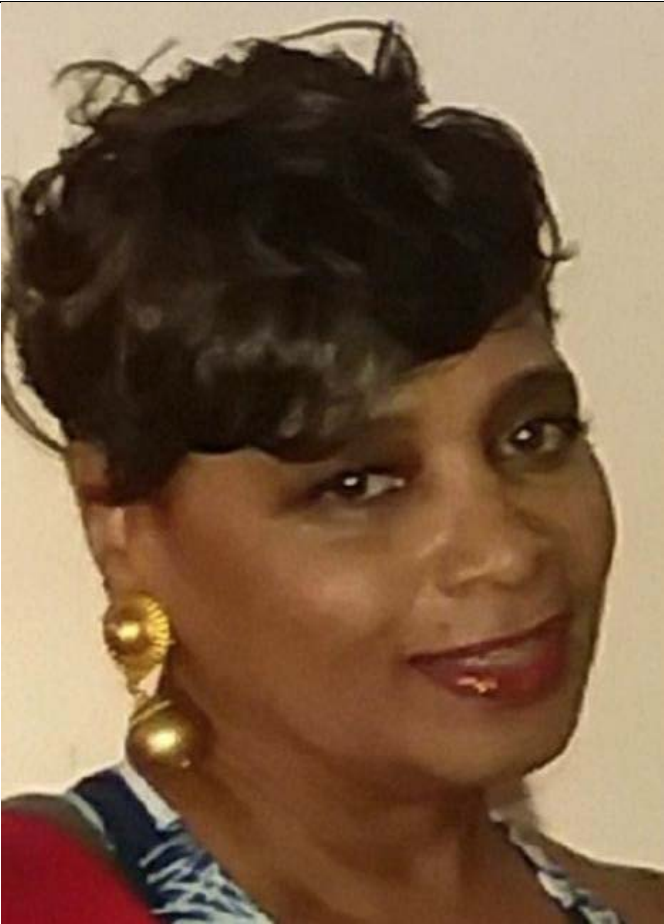 Davis-Fourte said SROs' presence ought to be LSCs' purview and that defunding is not the answer to the work that good police officers do at schools like Kenwood, who "serve to protect and deter threats of all kinds, including in the CPS buildings."
"We shouldn't make this mistake of taking funds and giving to other services — which, of course, are needed, but not from defunding the officers," she said. "Let's be clear and redirect of ceasing the safety services in a learning environment that disproportionately affect certain communities in the city. How many major shootings have we had in CPS compared with other spots around the country?"
Under questioning from King, Ferguson said 95% of suspects involved in the 355 tactical response reports at schools since 2015 have been Black or Latino, alongside 89% of suspects in 2,907 individual stop reports and 96% of arrestees since January 2016. 
He cautioned that not all incidents happened during school hours, however, suggesting that some "may be indicative of just how dangerous the area immediate to the school is, which would impel the case that SROs actually are needed." Furthermore, it is unknown how many of the suspects and arrestees were students.
Ferguson said his office did a large amount of legwork for community input before drafting the report, during which students expressed a great deal of misunderstanding about SROs. 
King also asked CPS Chief of Safety and Security Jadine Chou whether LSCs should be allowed to determine how much individual schools should spend of the $33 million the district spends on SROs. Chou said that CPS will not allow them to trade in funds set aside for officers for other safety needs.
"Recognizing that these are distinct needs, what we want to do is work with the schools to understand what are the safety issues that they're facing," Chou said, recalling investments in restorative practices like mentoring programs for students. She said principals and parents have told her that SROs play specific roles for safety, particularly in emergency situations.
"The local school councils are not shy about telling us their needs," Chou said. "As those conversations come up, we will continue to work with them on a local, school-by-school basis." 
While Taylor and Ald. Leslie Hairston (5th), another member of the Progressive Reform Caucus, are not members of either committee, they both spoke at the hearing. 
Taylor said Ferguson's report, CPD and CPS have failed to establish oversight, transparency, best practices and control over use of force and safety of Chicago's students. She said students, some with mental health issues or other special needs, have testified about being beaten and otherwise mistreated by officers in schools. 
"Due to the persistent lack of attention and control, the majority of Black students have been left to endure police in school with aggressive behavior, intimidation and violence, muck like we see in our communities," Taylor said. "It's clear to me that the lack of oversight for years created a climate of fear, abuse and authority that made children in Chicago schools unsafe for years."
Under questioning, Deputy Superintendent Barbara West, who heads the CPD Office of Constitutional Policing and Reform, could not say how many officers have been removed from schools and why, how many of the 2,300 complaints about SROs this year have resulted in lawsuits, how much the city has paid out, and what specifically the $33 million contract covers. She promised to deliver the information to the Education Committee chair, West Side Ald. Michael Scott Jr. (24th)​.
Chou, responding to Taylor, said CPS does not get information from
the much-maligned gang database
; Ferguson questioned whether SROs, however, have access to the database, the
criminal enterprise database
designed to replace it, and whether the officers have a role in designating individual high school students as gang members.
Questioned by Hairston, West that officers are required to submit cover letters describing their previous work with young people and that the SRO selection process is still being refined under community input. West and Chou both said SROs are being taught restorative practices for their work schools, with CPD planning to implement it in refresher training, taught by the community policing group, before the coming academic year.
In an
interview with the Herald last month
, Hairston, who vice-chairs the council's Finance Committee, said she supports removing officers from public schools and questioned the financial effectiveness of areas of the city's law enforcement budget. At the hearing, she got assurance that SROs, as of last year, are being paid from their CPD salaries.
The $33 million CPS-CPD budget "is a lot of money," she observed. "If they are already being paid out of the police budget … then that means that there's $33 million that we could use to pay more social workers and nurses and counselors in the school."