Rep. Robin Kelly (D-2nd), who watched in horror as rioters nearly breached the House chamber yesterday, says President Donald Trump must be removed from office and is open to punishing her Republican colleagues by expulsion if they incited the mob of people that stormed the Capitol.
"I was in the gallery of the chamber of the House floor observing the credentialing of the race, and slowly I was getting emails about what was going on outside," she said in an interview from her home in the south suburbs, returning home after Congress verified that former Vice President Joe Biden has won the 2020 presidential election over President Donald Trump.
The day had begun happily: Kelly noted that she and many of her colleagues were tired from having stayed up late to watch the two Georgia Democrats win their U.S. Senate races, and they were excited to formalize President-elect Joe Biden's victory. But it deteriorated after the mob marched down Pennsylvania Avenue on Trump's orders.
"We were very well-insulated. I didn't hear anything or see anything, but then out of the corner of my eye I saw a Capitol policeman running. There were just different things, and then I saw them whisk Leader Steny Hoyer (Md.) out. Whip Clyburn (S.C.), and my understanding was that they had already taken out Nancy (Pelosi, Speaker of the House, Calif.) and the vice president. 
"After that, we were told that the Capitol had been breached and we might have to hide under our seats. The next thing I know is that there's been tear gas sprayed, so get the gas masks that were under our seats. I didn't even know we had gas masks."
Footage shot by Rep. Dan Kildee (Mich.) and published by local NBC affiliate WEYI-TV in Saginaw captures Kelly crouching behind the gallery fencing in fear as chaos engulfed the floor, with policemen barricading the doors with furniture to keep the mob out. The thought "is this how it's going to be?" crossed her mind, and she texted her children. "I didn't want to alarm them, but I wanted to say something." 
She switched her face mask embroidered with "Congresswoman Robin Kelly" to one that did not identify her and took off her congressional lapel pin.
She said this newspaper could not print what she would say to the rioters. "Just the idea of how privilege takes you far," she observed. "As has been pointed out, when Black Lives Matter came, there were all the soldiers and this, that and the other. And those were peaceful protests. And that they were able to do that was absolutely ridiculous. That needs to be looked at, too, and people need to look at their inner selves, too, about why that happens."
Eventually, rescuers evacuated them from the chamber. En route to a secure location, Kelly heard a gunshot; it turned out to be police shooting Ashli Babbitt, a rioter trying to break into the chamber, who later died from her injuries.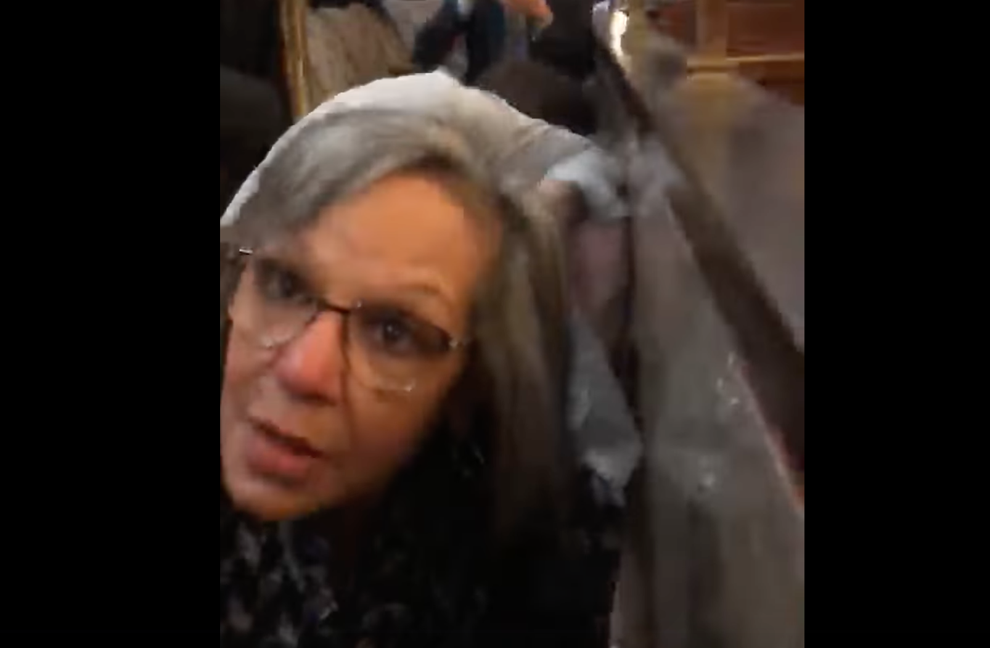 Kelly sheltered in place for five hours. Hundreds of people, including Mayor Lori Lightfoot, Cook County Board President Toni Preckwinkle and Ald. Sophia King (4th) called during the ordeal to make sure she was OK.
Some Republican representatives sheltering among them refused to wear face masks. 
"I'm just very happy I've had my vaccine shot, and I did not go near them," she said. "It's just amazing. It's one thing to not care about yourself, but it's amazing to not care about other people either."
After authorities cleared the rioters out of the Capitol, Congress reconvened. Kelly said the vote certification, which lasted until nearly 4 a.m. Eastern Standard Time, was the latest she has had to be in session since taking office in 2012. 
While Kelly was relieved that congressional Republicans did not challenge the votes for as many states as they said they were going to before the storming, she is still "very disappointed" that more than 100 GOP congressmen voted against certifying the electoral votes of Arizona and Pennsylvania.
"I work in a very bipartisan way, and I've worked with some of my colleagues and we've done great things," she said. "But I'm not going to lie: I feel a little different. But I want the country to move forward. I don't want us to be so stymied like we have been."
But she said she does not have the same respect now than she did before the mob stormed the Capitol.
"I will always be professional. I will not do anything that hurts the public if something is needed, but I just don't feel the same energy to work with some of the people or to go out of my way and say 'hello.' Because of their words and when other Republicans are standing up to say that they know that they're doing is wrong, and they're still doing it. They're following this man who told people to come storm the Capitol. He didn't care about our lives."
Kelly said the House Republican Conference's "enabling" of Trump over his presidency has led directly to this moment.
Left-wing House Democrats are planning a resolution calling for the expulsion of "the Republican members of Congress who have incited this domestic terror attack," in the words of freshman St. Louis Rep. Cori Bush (D). 
Kelly said she has not spoken to them, but she said if they find that some GOP congressmen "did things beyond the pale or incited things," then she would entertain expulsion or censuring them.
Speaker Pelosi and Senate Democratic Leader Chuck Schumer (N.Y.) are both calling for Trump's removal from office, whether by the impeachment or the 25th Amendment, as is Gov. J.B. Pritzker. Kelly said she had long worried what would happen if Trump lost the election, "And now we're seeing it."
"I would not be opposed at all to removing him tonight," she said. "I don't trust him. He's self-serving. Thirteen days is not a lot of time, but it's a lot of time, depending on what a person wants to do."
Looking forward, Kelly hopes that Capitol Hill is evaluated from safety standards not only for members of Congress, but also for everyday non-elected officials who work there. And she also has hopes for the country.
"I'm hoping that people see this as a four-year anomaly, that President-elect Biden can not only help us heal in this country but also heal our perception around the world, through his actions we can help nurse back how people look at us and take our place as leaders," Kelly said. "We do a lot of good for countries around the world."
"Hopefully we will get through this. We'll never forget this, but hopefully we will get through this, and we'll be better for it, and we'll learn lessons from this about the importance of speaking up and not enabling leaders that we know are not doing the right thing. Hopefully we will not elect anybody like him again."