Ald. Leslie Hairston (5th) is standing firm on her proposal for a one-hour timeframe to provide those under arrest and in police custody a phone call and a list of free legal resources. 
Mayor Lori Lightfoot and Ald. Chris Taliaferro (29th), who chairs the Public Safety Committee, are suggesting a compromise between the three-hour window drafted by Lightfoot's Law Department and Hairston's original proposal. 
In an interview after the Dec. 16 City Council hearing, Hairston said no one has talked to her about a compromise. 
"I am still in compliance with state law and the one hour," she said. "All we have gotten have been excuses why they can't do something, and some of them have been very ridiculous, such as they couldn't install an additional phone in the police station. This just demonstrates an unwillingness to do the most basic things to protect people's civil rights."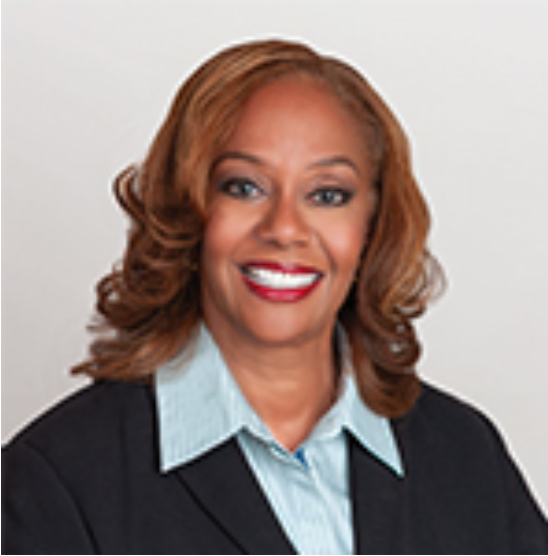 On Dec. 17, Lightfoot said in a press conference that the city put up information in interrogation rooms about arrestees' rights and numbers to get lawyers as part of reforms suggested by the Police Accountability Task Force, which she chaired.
"Many times, in my experience as both a prosecutor and a defense attorney, when somebody is in custody, they may just want to call their family member to say, 'Hey, here I am, can you make the calls?'" Lightfoot said. "So giving access to the phone in a timely fashion is really important.
"The substitute ordinance that we had proposed has a three-hour (limit) — that this has to be done expeditiously, but no later than three hours. That's consistent with LA, which has a three-hour window, and and there are other major cities, New York being one of them, that have no rules on when access to a phone has to be given.
"We're going to continue to work with Ald. Hairston, who obviously feels very passionately about these issues and rightfully so, and I'm hopeful we can work to some kind of compromise."
Though Lightfoot said she was not sure if state law requires that arrestees get their phone calls within an hour, University of Chicago Craig Futterman, who spoke at the Dec. 14 Public Safety Committee subject matter hearing in support of Hairston's ordinance, emphasized over email that Section 720.20 of the state administrative code says just that.
"State law expressly states that law enforcement shall provide people in custody access to a phone 'generally within the first hour,'" he wrote. "The (code) requires that law enforcement 'shall' provide every person in custody access to a phone to make a 'reasonable number of calls' to an attorney of their choice and a family member 'within a reasonable time (generally within the first hour) after arrival at the first place of custody.'  This is not a suggestion. 
"These regulations are binding law on the Chicago Police Department," Futterman continued. "This binding regulation, first promulgated in the late 1980s and amended to its present form in 1998, based on a half-century old Illinois statute that requires law enforcement to provide access to a phone within a reasonable amount of time, and interprets a reasonable amount of time in this context to be 'generally within an hour.'"
Futterman noted that there are extraordinary exceptions when phone access for arrestees can take longer than an hour — aldermen and the police have suggested mass arrest events and situations when, for one reason or another, arrestees are medically incapacitated — but he said Hairston's ordinance is about getting Chicago in line with state law.
"The driving force behind the ordinance is that the CPD has been violating this law and denying desperate people access to a phone and lawyer as a matter of standard practice, resulting in unchecked abuse in the bowels of CPD stations, false and coerced confessions and wrongful convictions," he said.
"Far from costing the city money and creating more liability, compliance with the ordinance has the potential to prevent the kinds of abuse and wrongful convictions that continue to cost the people of Chicago tens of millions of dollars each year."
Reached for comment in Champaign, University of Illinois College of Law Professor Jamelle C. Sharpe agreed with Futterman.
"It would be wrong to read the code as conferring unlimited discretion on police officers to deviate from the one-hour requirement," he wrote over email. "Under a reading that is much more consistent with the code's language, arrestees would more often than not be permitted their phone calls within an hour of their arrests.
"In other words, the code sets the default practice at permitting calls within an hour. Officers can deviate from that default in individual situations, but I would expect that they would have to provide reasons for doing so."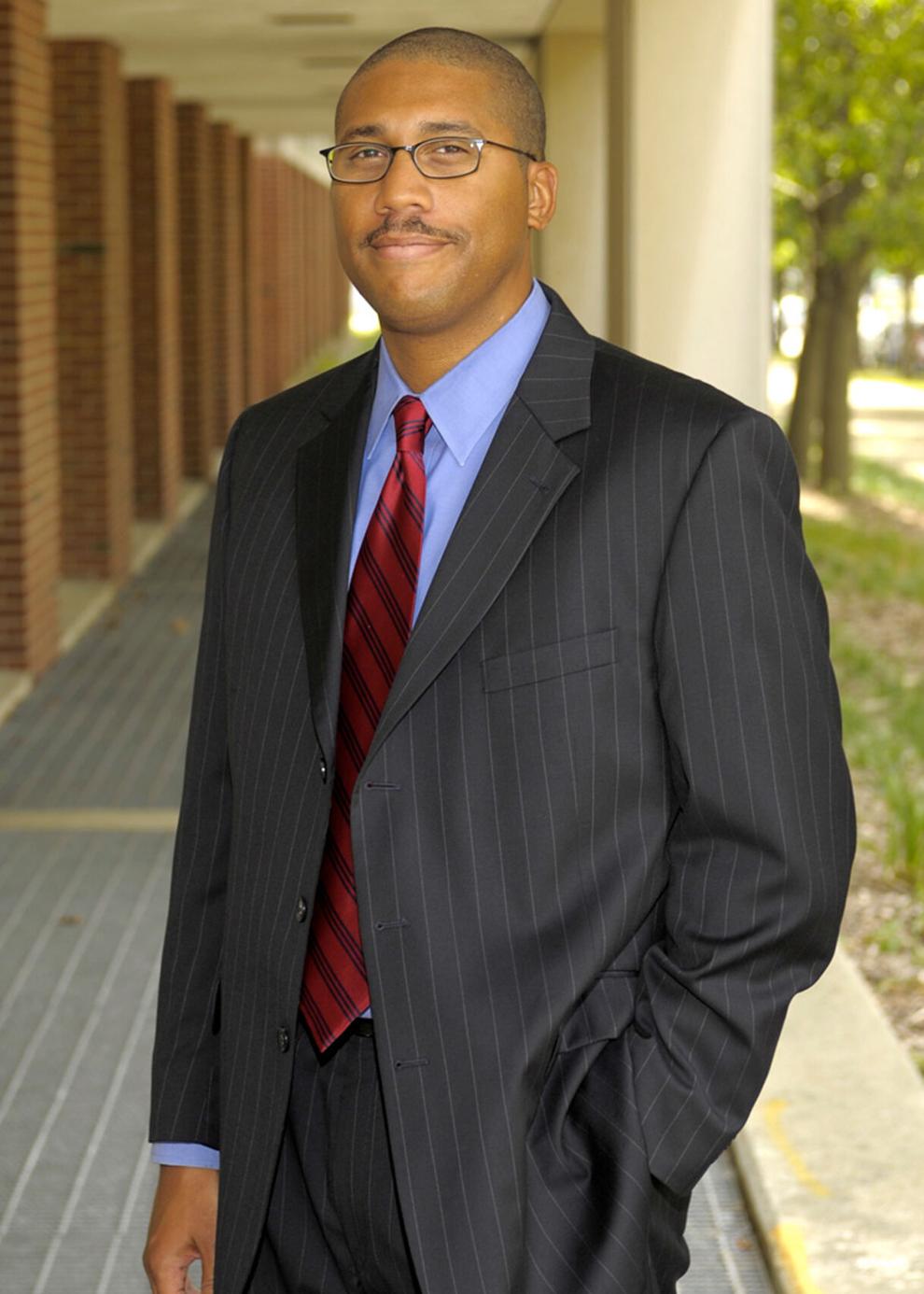 Both Hairston's and Lightfoot's ordinances now include a documentation requirement in the case of arrestees not getting a phone call within a one- or three-hour window, a point Hairston had insisted upon before the subject matter committee hearing in order to give the ordinance teeth.
Sharpe said a three-hour time frame, as suggested by Lightfoot's Law Department, "would be plainly inconsistent with the code," because "the code implements a state-level statutory directive" and "therefore binds the city and the CPD." He suggested that a three-hour default "would permit CPD do something the code forbids: routinely (perhaps always) deny arrestees the right to make phone calls before an hour has passed."
Sharpe also pointed out that, while the state code says that arrestees have a right to make phone calls and that police must permit them to do so, Hairston's ordinance includes an obligation for the police to tell them about that right, while Lightfoot's ordinance "requires that CPD notifies arrestees of their phone call rights within three hours of arrest."
"Presumably, CPD would have to permit an arrestee to make phone calls within an hour of arrest if she happens to request them on her own," he said. "The city's ordinance wouldn't deny her phone calls under such circumstances, and would therefore be in technical compliance with the code. But it would not oblige CPD to notify the arrestee of her (state) rights.  In other words, declining to notify an arrestee of her phone call rights isn't the same as denying her the opportunity to exercise those rights.  She can exercise them if she's already aware of them."
The Public Safety Committee's vice-chair, Edgewater Ald. Harry Osterman (48th), said in a Dec. 15 interview that one hour "needs to be what we adhere to." 
"There was a lot of comment about how this is administered on a day-to-day basis," he said, referring to the committee's Dec. 14 subject matter hearing on the ordinance. "Some of the members, including myself, on the committee want to hear what some of those issues are, but I think the goal is to have it done within one hour."
Local Alds. Jeanette Taylor (20th) and Sophia King (4th) have both confirmed that they support Hairston's original ordinance, and King said the council's 18-member Progressive Caucus, which she chairs and to which all three belong, stands behind her.
In a Dec. 15 interview, Taliaferro called both Hairston's one-hour and Lightfoot's three-hour proposals "pretty good" but said that both contained weaknesses. He is suggesting a compromise, perhaps of two hours, between the two.
"I believe that we have to preserve a person's civil rights and make sure that they receive a phone call while in custody within a reasonable amount of time of them coming to the district," he said. "What I have not determined, based on testimony from both sides so far, is whether that is one hour or three hours. But I can tell you it is problematic if we make a hardline rule of one hour."
"I think with Leslie's ordinance, I think the weakness lies in that it places the city in a position of more liability, he said, and it also raises the possibility of more lawsuits," he said. "Giving a hardline one-hour requirement of our Chicago Police Department, I think, can be difficult to the city."
Sharpe, the Illinois law professor, suspects that Taliaferro is right that Hairston's one-hour proposal would increase opportunities for people to sue the city. "But any expansion of rights has this effect," he said. "The question is whether the code, when properly interpreted, requires an expansion of the protections the CPD currently provides. I'm persuaded that it does."
Taliaferro also disputed Futterman's argument that Hairston's ordinance, with the emphasis on the one-hour window, is congruent with Illinois law.
"The state uses in our state law, the reasonable standard, and JCAR (the Joint Committee on Administrative Rules) interprets that to mean 'generally one hour' as being the reasonable standard. (Hariston's ordinance) gives it the hardline one hour, and I think that will link the city to more liability," he said.
At any rate, Taliaferro said, "We as council members all support the premise that having someone in custody for an extended period of time without having a phone call is absolutely wrong: it's a violation of their civil rights."
Speaking as a former policeman, Taliaferro said "it is very, very difficult" to follow arrest procedures within an hour. 
While he cautioned that he had not been on the force since 2015, he said that issues often arise because there is not an immediately available room to interview the arrestee upon arrival at the police station. An officer — and a female officer is the arrestee is a woman — must be available to search the arrestee before his or her handcuffs are taken off; sometimes, such an officer must be called in from outside of the station, which takes time. 
Arrest reports, which include identifying information about the arrestee and officers' narratives (for a simple battery, only three or four lines, Taliaferro said), must be completed; Taliaferro said the process takes 30-45 minutes, on average. A sergeant then has to approve it; corrections may have to be fixed. Arrestees' property is inventoried, and the arrestees are booked. Then the case report, property and possibly illicit goods inventory processes begins. 
Lockups can only handle one or two arrestees at a time, and Taliaferro said there is a long wait if there is a line. At this point, arrestees are searched more thoroughly, and fingerprints and photographs are taken.
"Ultimately," Taliaferro said, "given a 'normal' arrest, it's very difficult to get that person processed within an hour, so I would say that if the Chicago Police Department can't change its procedures, then we would be forced to defend a lot of lawsuits from people who leave custody and go straight to their lawyers' offices."
Taliaferro conceded that the process he described included a significant amount of waiting, and he said giving arrestees a phone and list of legal resources at any lull in that process would require the CPD to change their arrest procedures, "keeping officers' safety in mind." And he said such a rule change could be done while giving arrestees phone access within an hour.
Should the arrestee processing procedures change, Taliaferro said he would be "more than happy" to support a one-hour timeframe to mandate that arrestees get access to a phone call.
Taliaferro said his committee would vote on the ordinance in January.
Told that news, Hairston said, "They only want to vote on it if it can be their version, and I'm not in support of their version."
Hairston's ordinance is her most signature piece of legislation since the Independent Citizen Police Monitor proposal she put forth in 2016, which the council did not pass, favoring former Mayor Rahm Emanuel's Civilian Office of Police Accountability, or COPA.
Hairston was the only one of eight alderman who voted against COPA, established in the wake of the Laquan McDonald murder, to vote against it from the left. Calls to replace the police misconduct investigatory body were mainstream by the 2019 mayoral election, though efforts to replace it became bogged down this year.
Hairston said this current fight for her ordinance is about her constituents. "I will fight as hard as necessary not just for my people but for all people in the city of Chicago — particularly those who are Black, whom we know are impacted by the criminal justice system more than any other," she said.
"We are going backwards," she continued. "And as a Black woman in the city of Chicago who has been discriminated against her whole life, this is important, that we don't move backwards and that we move forward."