Rep. Bobby Rush (D-1st), the 15-term congressman from the South Side and south suburbs, including most of Hyde Park-Kenwood, is unsure whether he will seek reelection for another term.
"I am leaning toward it, but I haven't made up my mind," he said at an unrelated Aug. 3 event in Hyde Park.
The General Assembly moved the 2022 primary to June 22, well past Illinois's traditional March date — an experiment, the sponsoring representative said, to see if a shorter window between primary and general elections would make for a less risky political season and improve public policymaking.
Rush figures it's a bit early at any rate. 
"The voters are more concerned right now on life-or-death issues and not election issues," he said. "We're trying to, day by day, move beyond coronavirus and delta to daily living and returning to a sense of normalcy. We're trying to survive on a real, immediate basis. They're not interested in our own ambitions for office. So I have time, and I'll make up my mind in the right time."
After Army service, Rush helped found the Illinois Black Panther Party, working on several community projects and living underground for a time after the police assassination of its chairman, Fred Hampton. In the 1970s, he moved away from radical politics, sought higher education, including a degree from McCormick Theological Seminary, and ran for City Council for the first time in 1975.
He became an alderman in 1983, allying with Mayor Harold Washington during the Council Wars. He made peace with White Democrats after Washington's death, won his congressional seat in 1992, badly lost the 1999 mayoral race to Richard M. Daley and then soundly beat then-state Sen. Barack Obama in the next year's congressional primary primary. He remains proud of that win.
Continuing along the lines of his City Council committee service, Rush has carved a niche on energy issues on Capitol Hill. He chairs the House Energy Subcommittee on Energy, and he recently became a member of the Agriculture Committee. Civil rights issues remain a passion. Last year, he easily defeated three challengers with 71.5% of the vote, 10 percentage points more than he beat Obama.
Per the Federal Elections Commission, four Democratic challengers have filed to run in next year's primary. As of the end of June, Rush had by far the most cash on hand.
Jahmal Cole is the founder and CEO of the My Block, My Hood, My City nonprofit, which he started in 2013. It provides opportunities for youth in STEM, arts, culture, civics, volunteerism, health, community development, culinary arts and entrepreneurship. He is also an anti-gun violence and -police brutality activist who has spoken on the issues alongside city, county and state elected officials.
His policy platform emphasizes economic justice (e.g. through a federal minimum wage increase), racial equality through reparations for Black people and work in criminal and environmental justice, health care (he supports "Medicare for All") and public safety (i.e. federal involvement in preventing gun violence, guaranteeing mental health services and national standards for law enforcement).
Chris Butler leads the Chicago Embassy Church Network in South Holland. He worked on Obama's 2004 United States Senate campaign, in anti-violence and educational funding advocacy and in 2013 founded a boutique public affairs consulting firm, the Citizen Consulting Group.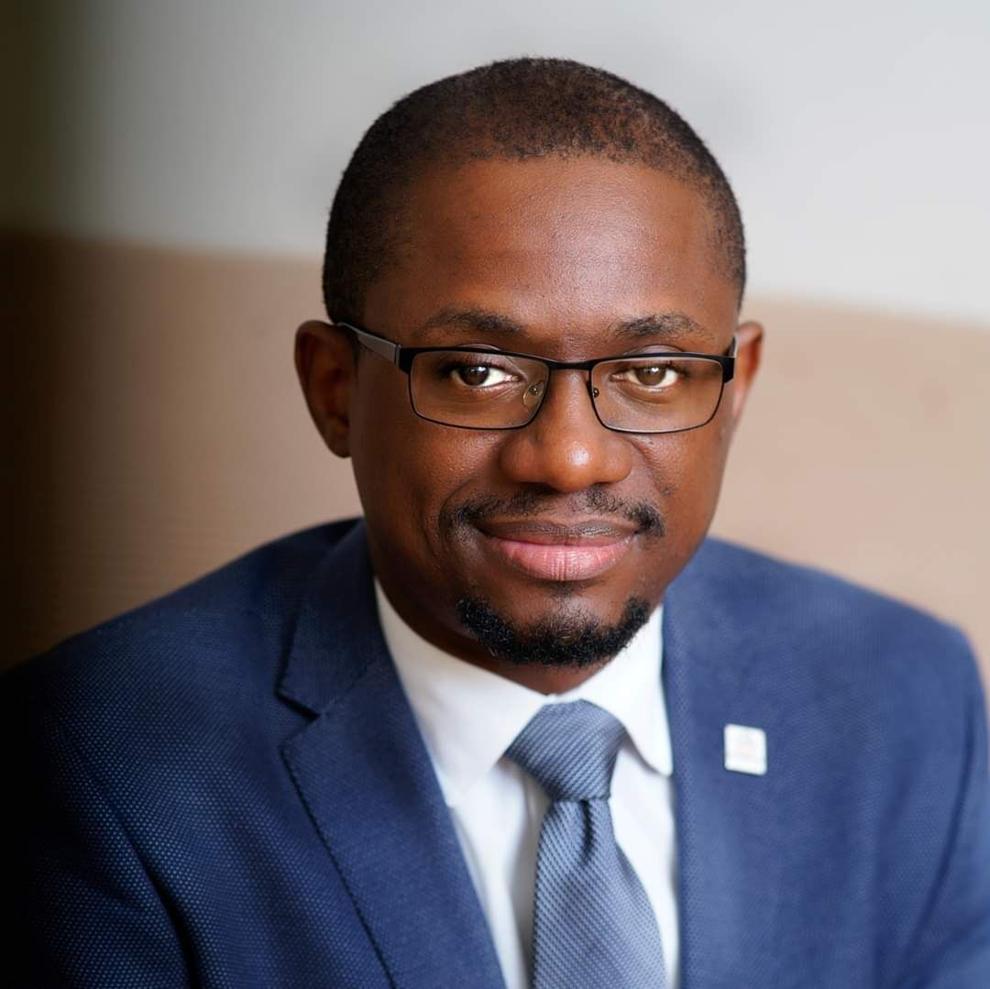 In a statement, Butler said that Rush has not worked in Congress to rebalance the economy, as "the super-rich have gotten richer in America while everyday folks across the 1st District are expected to settle for sporadic aid and temporary fixes." He said Rush has not voiced constituents' beliefs in accountability and innovation but where "our police are a valuable component of a robust public safety approach." He said the district's congressman should give voice to hardworking, forgotten people and "restructure our economy, rescue our education system, reimagine public safety and rebuild our democracy."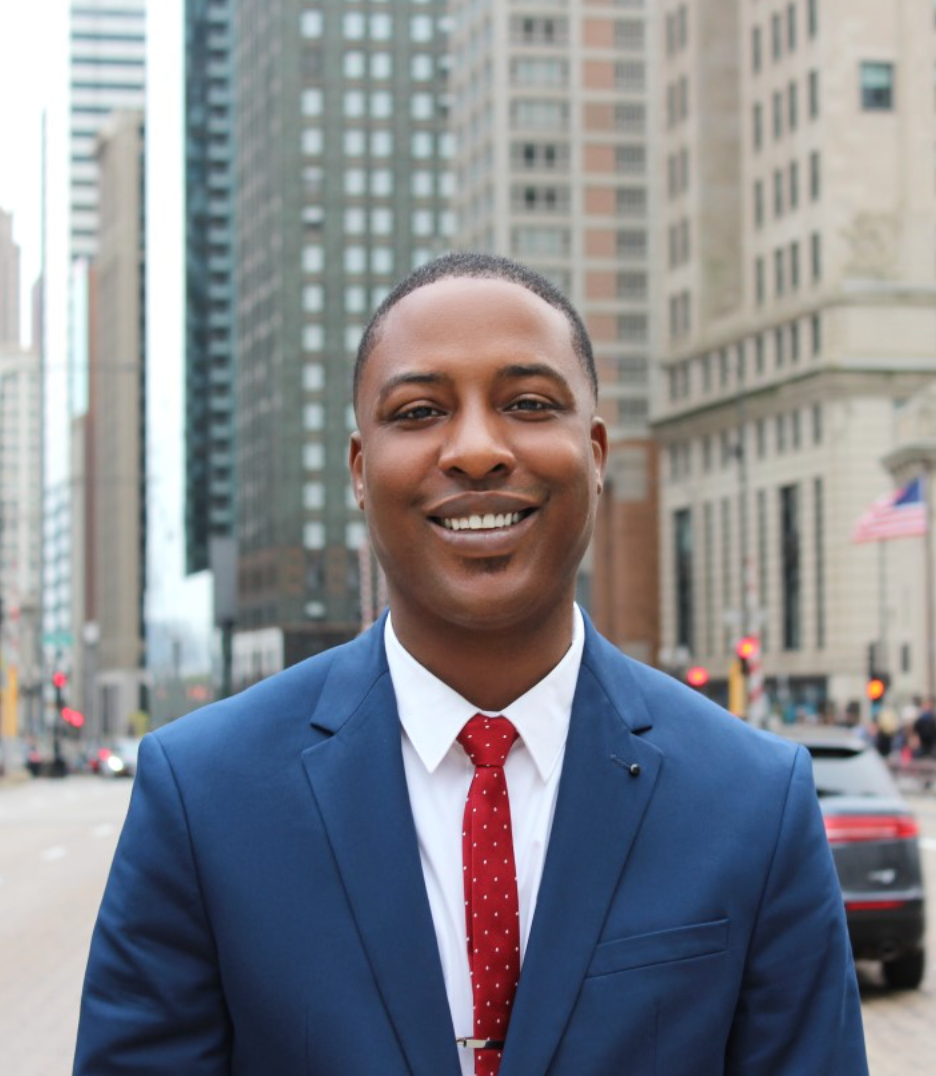 Michael Thompson works for Skills for Chicagoland's Future, a public-private partnership that matches businesses with job-seekers; his campaign website touts experience with the John Marshall Law School Restorative Justice Project. His issues section has sections on education, job development and public safety.
Kirby Birgans is a science teacher at Perspectives/IIT Math & Science Academy, 3663 S. Wabash Ave. His website touts his fundraising experience and advocacy for Chicago State University, where he attended college, and volunteering on local, state and federal campaigns. His website includes sections on criminal justice and law enforcement, housing, "Medicare for All," environmental protection, educational reform, women's rights and LGBTQ rights.