Nov. 10 is National Signing Day for Division I basketball. The prospect of a new beginning for high school athletes always marks a big, exciting moment for students and parents. 
North Kenwood native Kolby Gilles relished his moment this year, as he decided to go to the U.S. Air Force Academy to play DI basketball next spring. 
"There's one Division II program, University of Mary, they really wanted me to come there," said Gilles about his decision. "None of (the other programs) showed as much interest as the Air Force Academy in terms of how much they really wanted me to be there so that's why I'm making that decision."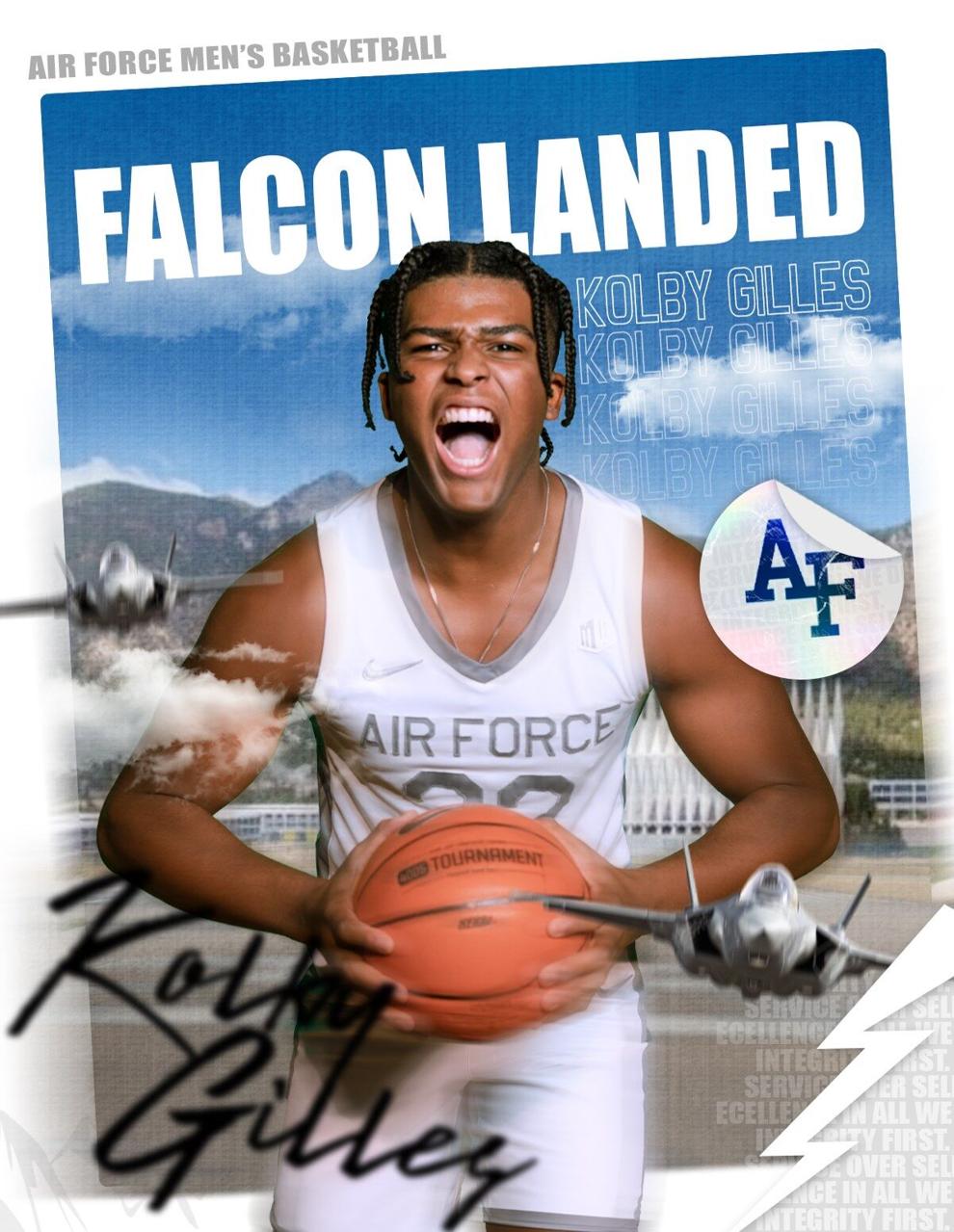 Gilles says that he had few others offers, including schools like Western Michigan University, but fell in love with the Air Force Academy after visiting the campus with his mother last month. 
The 18-year-old, who plays for Saint Ignatius College Prep and was recently featured on a Sun-Times list of top Chicago area basketball players, has been playing basketball since the second grade. Gilles says he really shifted his focus on basketball around sixth grade.
"It was really a lot of time conflicts,  I don't have time to do all these sports and then it came down to basketball and football," Gilles says. Though he misses football, he chose basketball because it's a safer sport.
Playing in spring tournaments and in the Amateur Athletic union (AAU) since the age of seven has prepared Gilles for this moment. 
"I took, like, one year off in fifth grade, I couldn't even really tell you why. But other than that, it's pretty much been basketball all year round," said Gilles.
Saint Ignatius has a championship in their sights for this season, which starts up next week. Gilles says although the teams has earned some respect by working hard this preseason, they still need to prove themselves.
Giles, who plays the position of forward, says that he is most excited about being able to compete at the next level and grateful to have the opportunity to play the game in college.
"I think it'll be a good test for myself to see just how good of a player I am. I just know, like being able to play on that high stage, I'll be able to prove if basketball in the future is really an option for me," he said. 
Gilles said that his parents have been supportive of his decision and have instilled the right ideals and mindset in him to be prepared for this next stage of his life.
"I mean, they really helped me become the man I am today. They're both really supportive, they both know I could do it, and they both know that it's a good fit for me. They just know I'll be ready to step up for the challenge. They're more just like talking about how excited they are to come to the games and stuff like that."
St Ignatius will play their season opener on Monday, Nov. 22, at Chicago Bulls College Prep.