A "Closed" sign hangs on the door of a boutique in the lower level of a mixed-use building on 55th Street and South Hyde Park Boulevard, but customers still enter. One woman says she's visiting to welcome a new business to the neighborhood, and mentions that she's looking to get her grandchildren something.
She calls her grandson, and he's blown away by a shirt design that features a Kanye and Jay-Z still from the 2011 video for their song "Otis." Excited that he likes the shirt, she heads for the register to make her first purchase from Hyde Park's newest Black-owned business.
Rajan Alsberry is the owner of The Allure, a fashion boutique that offers men's and women's clothing, as well as accessories. The Allure, located at 1703 E. 55th St., also acts as a consignment shop for local designers and vendors. 
Originally from Altgeld Gardens on the far South Side, Alsberry moved around a lot because his father was in the Marines. 
"I've been around the whole country and then I moved back to Chicago about five years ago," he said. He decided to move to Hyde Park because of the diversity and its proximity to the lake.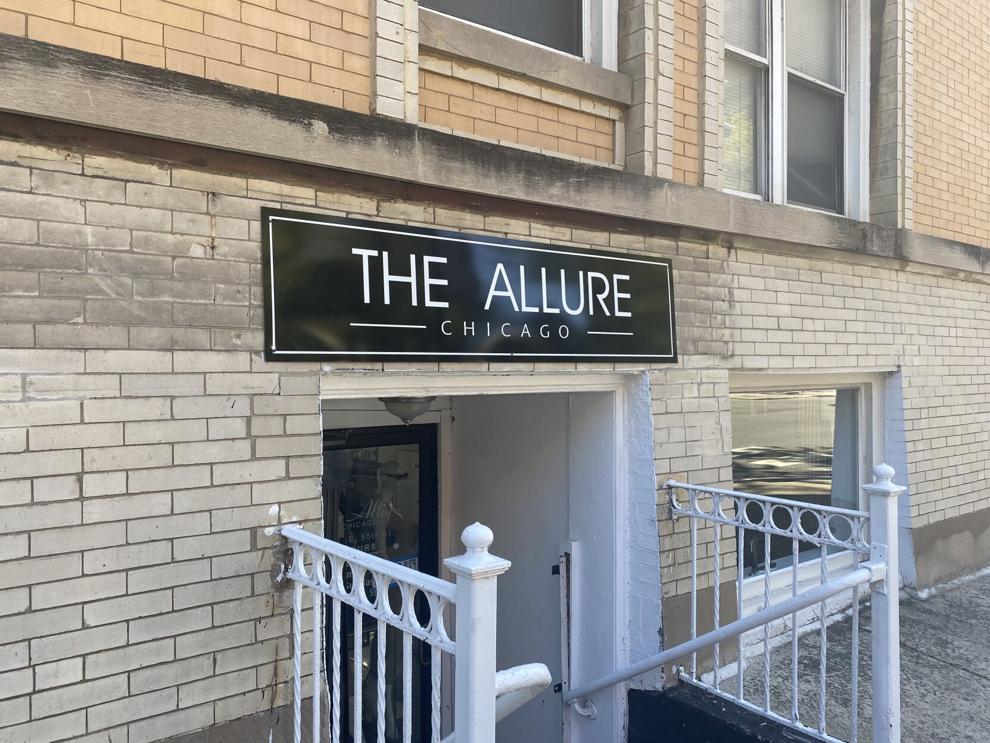 Opening a boutique shop was not his original plan. Instead, Alsberry, who also works as a truck driver, noticed how unhealthy his life of long-hauling had become. So he started AP Lifestyle 312, a fitness brand. (The initials stand for "Anything's Possible.") 
"I started off with my brand," he said. "So I'm into a healthy lifestyle. I like to advocate for people to work out and to set goals like fitness goals or goals in life.
"I have been a truck driver for about 17 years and that took a toll on my body, so I was out of shape. About six years ago I was overweight, I didn't feel good about myself. I mean, it just wasn't a good look." 
After creating the brand, Alsberry says that he had a vision of his clothing being sold in stores for more exposure, "I didn't intend on having a boutique. I had a partner who wanted a boutique, she (sold) clothes online and she was interested in the spot. So initially, we were partners." Their business partnership eventually ended, but Alsberry, who had already invested in the location, decided to stay and make the spot his own.
"This location is prime real estate. I mean, right across from Litehouse (Grill), right up the street from the museum. So this location is everything that I thought it would be. A lot of people look in here," said Alsberry. He says that although being on the lower level makes things a bit more of a challenge, he's noticed that people slowly, but surely come into the space, like the grandmother who bought the "Otis" shirt.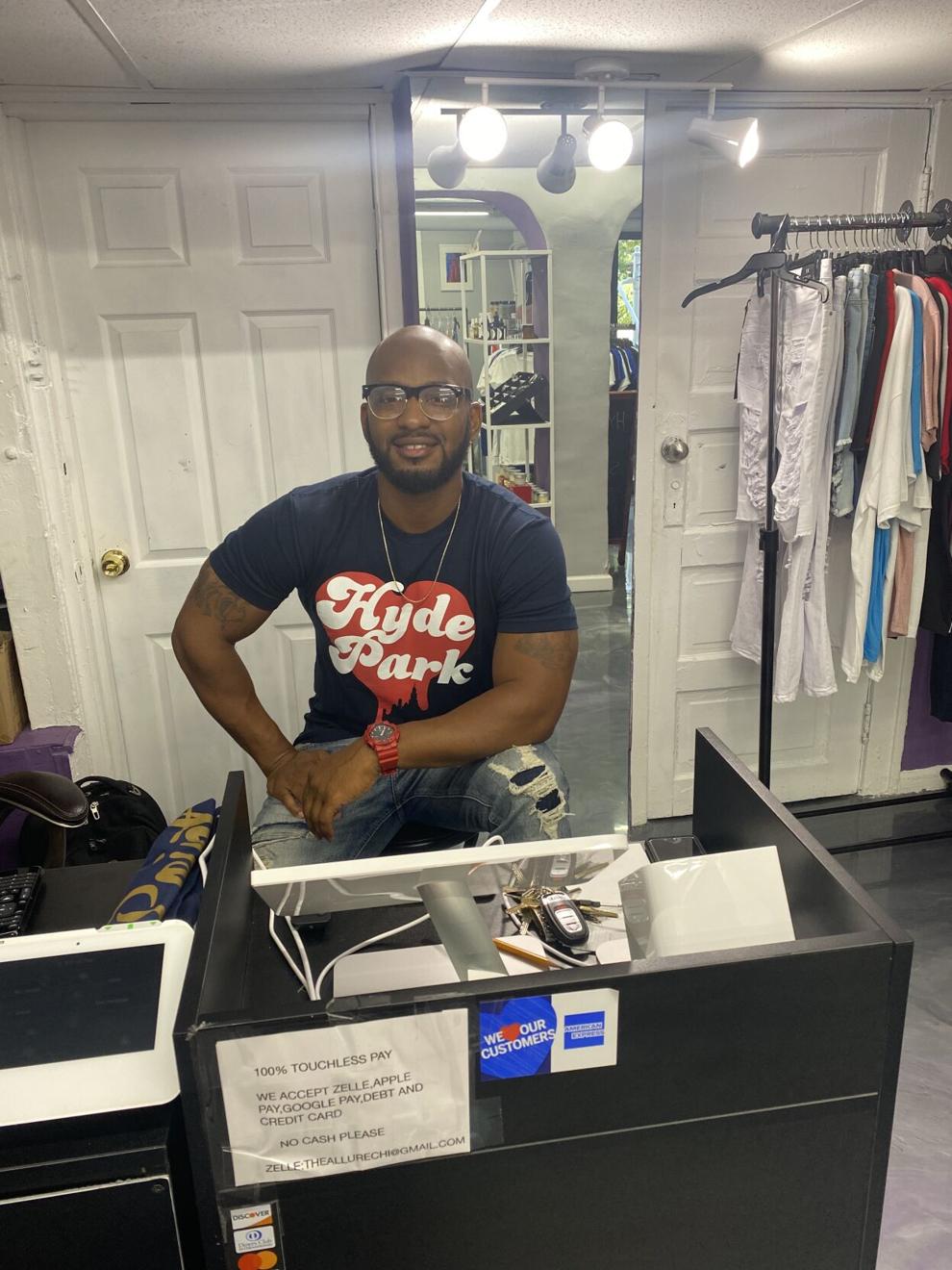 Though the boutique sells products from vendors across the country, Alsberry emphasized that he wants to promote Chicago-based entrepreneurs. He met one woman, Bailey, during her pop-up shop on 83rd Street and Ashland Avenue, and decided to try her beard oil. Satisfied, he invited her to sell her products — which also include body scrubs and oils, beard balm and black soap — at the The Allure. 
The Allure had a soft opening with close friends and family in May and a customer appreciation barbecue on July 31, which featured a pop-up shop by a local designer. Alsberry says that he wants to do more pop-up events, not limited to those who sell clothes, and is still planning on having an official grand opening. 
The Allure is open Tuesday to Saturday from 11 a.m. – 7 p.m. and Sundays from 11 a.m. – 5 p.m.