The Hyde Park Art Center's annual gala went virtual last Saturday but still managed to bring in $424,000 for the exhibition and educational space, surpassing its goal for the evening.
Five hundred and forty-six viewers tuned in throughout the day. After a children's workshop in the late afternoon, DJ Sadie Woods performed for a live-streamed cocktail hour and silent auction.
"There's so much that we're learning and are going to learn about ourselves and the world we live in this year, and there's a lot that we already knew but has become more visible and/or better understood," said Executive Director Kate Lorenz. "We at Hyde Park Art Center have always believed that artists are essential to a healthy society and that art and art-making are not just nice-to-haves or window dressing, but are part of what makes us human."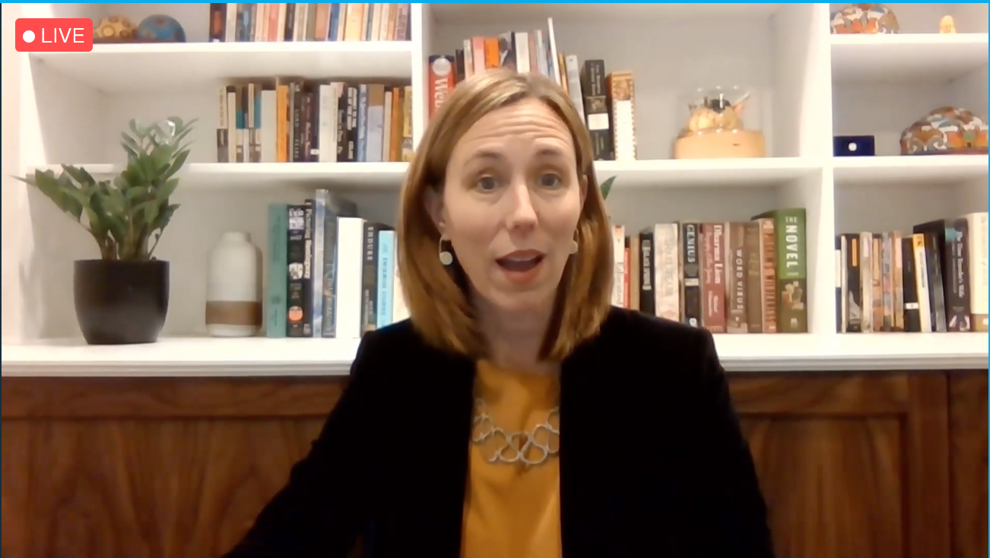 "Never has the arts' role as something that brings us together and helps us make sense of our complex world been more important," she continued. "And while, needless to say, this year has challenged us in unimaginable ways, it's also inspired us and opened up enormous opportunities."
A video montage followed, in which teachers, students and board members talked about the shock of the abrupt shutdown in the spring, the difficulties in transitioning to online instruction and new urgency when HPAC reopened. Then came the headlining conversations between members of HPAC's Youth Board of Artists and two artists: sculptor Jeff Koons, who visited the center while attending the School of the Art Institute of Chicago (SAIC), and South Side artist Amanda Williams.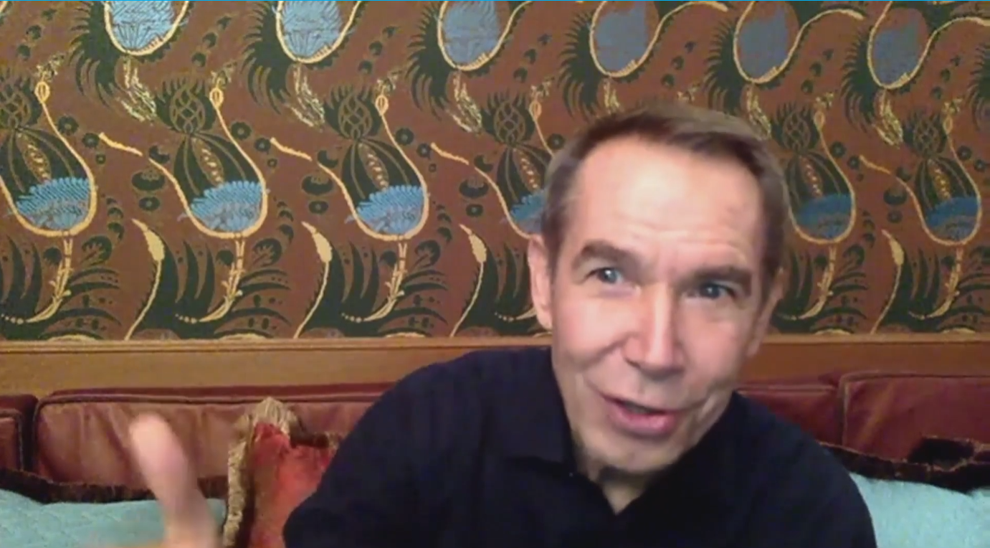 Koons, known for his large-scale sculptures of balloon animals, said he chose his subjects because they appear disarming: "I wanted people to come into confrontation with my work and, instead of being resistant to it, being open to having a dialogue, whatever the ideas are that are taking place in the work."
A York, Pennsylvania, native, Koons said he decided to transfer to SAIC because he saw a show by Jim Nutt, a member of the Hairy Who collective who presented work at HPAC in the late 1960s, at the Whitney Museum in New York.
"Of course, I saw Ed Paschke's work, and Karl Wirsum. I became aware of people like H.C. Westermann and the Monster painters," he said. "Walking through these neighborhoods to go back to the 'L,' I would feel so excited. I would feel so charged."
"That's literally a mirror of a situation that happened, just being in Chicago. I started to realize the art that's around," said Darius Donald in response. "I started to notice that little things are art. That anything can be art, especially when you come from a city like Chicago, where you have so many different parts. That walk home made me realize the possibilities that I had."
When Jared Brown, the teaching artist who leads the Youth Board of Artists asked Williams, an HPAC board member and program alumna known for her 2014 project "Color(ed) Theory," in which she painted abandoned Englewood homes bright, uniform colors evocative of the Black experience, what color 2020 would be, she answered, black — "but you don't know which black it is."
"That's all of our jobs to figure it out, the whole world's," she explained. "When you say 'Black lives matter,' which Black lives? The trifling Black lives? The victimized Black lives? The radical Black lives? Trans lives? Little babies' lives? Rich Black people's lives? Which lives? Just showing people that 'black' could be really dark blue or really dark green or really dark grey or bright red, it just helps people to understand that there's room for all of it."
Williams called herself an instigator, questioned why she is constantly being asked how artists are responding to COVID-19 but acknowledged that they are who have a unique energy that enables them to stay sane and productive throughout the chaos — though she later said that having a community that generates productive energy also helps.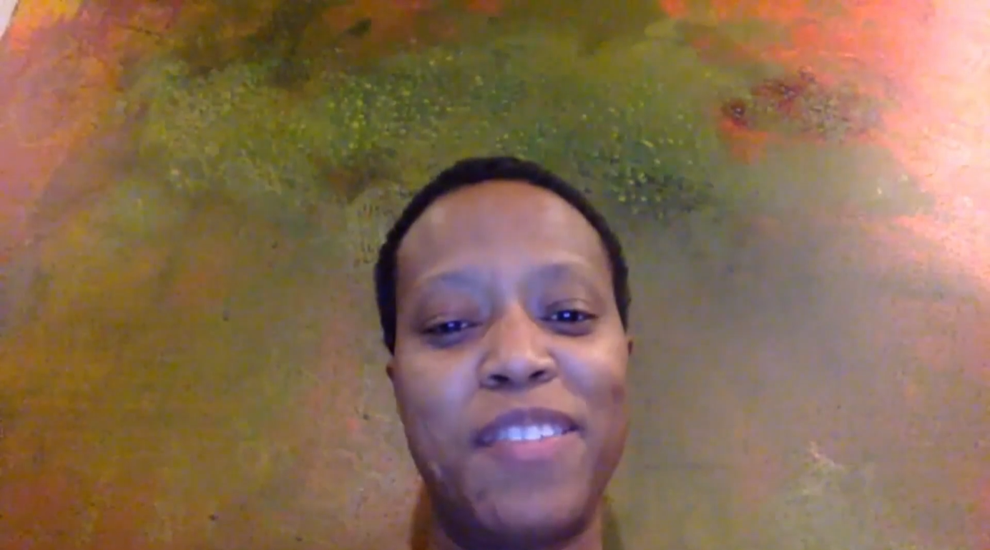 "You just have to have the discipline and the muscle memory to practice all the time, even if you don't feel like you're being productive or you're not actually doing something that you can point to that's evidence of the work you've done," she said. "You have to be relentless about practice."
DJ Jaquelyn Carmen Guerrero, aka CQQCHiFRUIT, of the TRQPiTECA duo, performed a set to close out the evening.