In a partnership with Cook County, the University of Chicago Office of Civic Engagement has made seven weeks of online lectures and enrichment available to area residents. 
Each week operates on a theme: racial justice last week, COVID-19 this week, and issues in humanity, civics and science through the end of August. Content is still available after a new week's material is published on the office's website, civicengagement.uchicago.edu.
This week, Harris School of Public Policy Professor William Howell lectures on "The American Presidency in a Time of COVID" alongside three of the university's "Big Brains" podcast episodes on how to improve public health infrastructure before the next pandemic, conspiracy theories and how the coronavirus exposes racial disparities.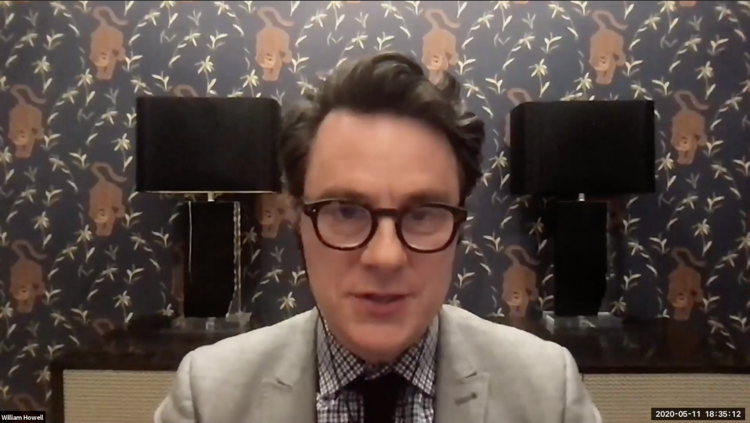 Last week featured a lecture by neurobiology Professor Peggy Mason, "Racism: Is It Biological?" as well as a talk by South Side historian and Kenwood resident Timuel Black, who moved to Chicago shortly after the 1919 race riots.
Executive Director of Civic Leadership Joanie Friedman helped lead the university's involvement. She said her career there has been about linking intellectual resources and university human capital to smaller South Side nonprofits.
Five years ago, she helped found the Civic Leadership Academy, a six-month interdisciplinary leadership development program for nonprofit and government leaders run between Civic Engagement and the Harris School.  
"People found great value not only in the content of the material that was provided but also in the space and time to become reflective, to meet other like-minded civic leaders and exchange ideas in a university setting," Friedman said. "Out of that experience, we at Civic Engagement are trying to think creatively about how we can do more with that civic leadership route, how we can help extend great people, lectures, ideas, spaces and time to more and more people."
Though Cook County Board President Toni Preckwinkle, herself a U. of C. alumna, helped lead the effort, it was the brainchild of her communications director, Nick Shields — who happens to be a Civic Leadership Academy alumnus.
"First it started off with concern," Shields said. "We in Cook County have been very concerned about the digital divide and how COVID has truly magnified (it), and we've been concerned about ways in which folks could continue to learn and have quality educational opportunities."
He told Preckwinkle about his idea, and they pitched it to Civic Engagement Vice President Derek Douglas. "He was enthusiastic from the very beginning and has worked hard to make this happen," Preckwinkle said.
"Clearly the university has lot of world-class scholars, and for ordinary residents of Cook County to have an opportunity to learn from those folks is tremendous," she continued. "I'm particularly impressed that we're beginning our weeks focusing on racial justice and the pandemic, both of which I think are top-of-mind for most of us these days."
The virtual program, launched in an era of social distancing, is a chance to attract even more kinds of students and opportunity for more people, as Friedman said, to change ways of thinking or assumptions.
While many offerings are focused, aptly, on the serious issue of the day, Friedman said the most unusual one is yet-released and from the Oriental Institute, 1155 E. 58th St., a video lecture from British Museum curator who was given an ancient tablet to see if it was valuable.
"It turns out that the tablets are the instructions on how to build Noah's Ark!" she previewed. "So it takes you on this wild ride from something that seems kind of academic and nerdy to a group of people actually trying to follow the instructions and recreate Noah's Ark."