The Chicago Park District conducted a prescribed burn in the Nichols Park Wildflower Meadow on Wednesday, March 31. 
The meadow, which takes up a quarter acre at the northern end of Nichols Park and is managed by the Hyde Park Garden Fair Committee, contains native prairie and savanna plants such as Culver's root, swamp weed, and rattlesnake master. A prescribed burn is conducted every few years for weed control and to return nutrients to the soil. (The last one in the Wildflower Meadow took place in 2019.)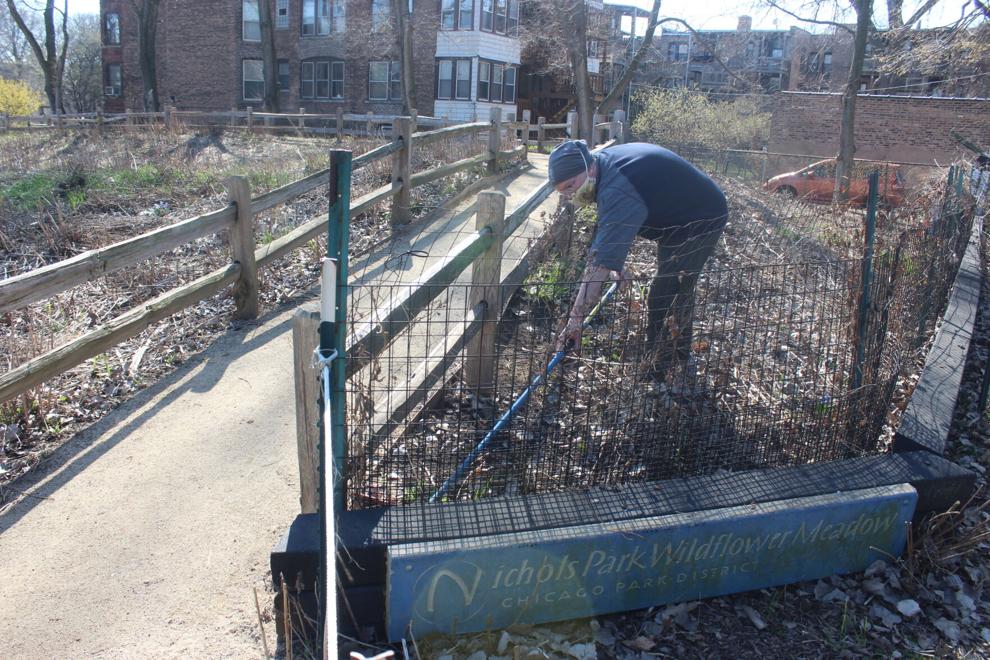 In the photo above, Dan Brown, one of the volunteer stewards in the meadow, prepares for the burn by raking dry material away from fences so Park District workers don't have to worry about the fire causing damage. 
While the meadow is usually open to anyone for a monthly volunteer day, maintenance during COVID-19 has been left to a small group of people. Brown said they hope to make volunteer work available to the general public again once the pandemic is over.