Several years ago, the Herald published "Lost Hyde Park," a series of articles by Susan O'Connor Davis, author of "Chicago's Historic Hyde Park," a 2013 book from the University of Chicago Press. Unfortunately, most of the articles were lost when we switched over to a new website last year. 
While most of the series is available through our archives, the Herald will also gradually begin republishing Susan's articles on the website and in the print edition of the paper. This installation takes a look at the Kenwood of the early 20th century. 
The neighborhood that surrounds each of us, according to eminent urban scholar Kenneth Jackson, is the emotional anchor of our lives. It is a compilation of the sights, smells and movements that constitute our very existence. It is here we create an individual record, yet are conjoined by the many emotions that flow through our sense of place. Friendship, joy, fear, love, boredom, jealousy, grief and betrayal all play out daily within the walls that line our avenues. Usually silent to onlookers, at times the compilation of these emotions has led to unexpected and tragic events. Nearly one hundred years ago, spring found Kenwood a particularly deadly place.
When the warmer air of May finally arrived in 1924, tulips and crocus were past bloom, but the scent of lilacs filled the air. The lawns of the upscale neighborhood had just turned a bright green and the bare branches of native oak trees sprouted their leaves after another of Chicago's long winters. And as they still do today, residents came out of hibernation — an especially happy time of the year for the young, for lovers and for the restless.
The twenties were a time that witnessed an explosion of mass culture, as society shed the constraints of earlier years. Chicago was a beehive of activity, and not all of it legal. During an era of jazz and the flapper, of illicit alcohol and bootlegging, and of organized crime and of guns, Kenwood would seem much removed from the mayhem. But events did not quite work out that way.
During the first week of April, a very beautiful and very married bookkeeper named Beulah May Annan invited a co-worker over for a midday tryst. On the outskirts of Kenwood, in a nondescript three-story red brick courtyard building at 817 East 46th Street, Annan and Harry Kalstedt had a drunken argument. It is thought he was trying to end the affair, and when a struggle for a gun in the bedroom ensued Kalstedt was shot. The 23-year-old bobbed brunette poured a gin cocktail, put on her favorite record and waited for Harry to die.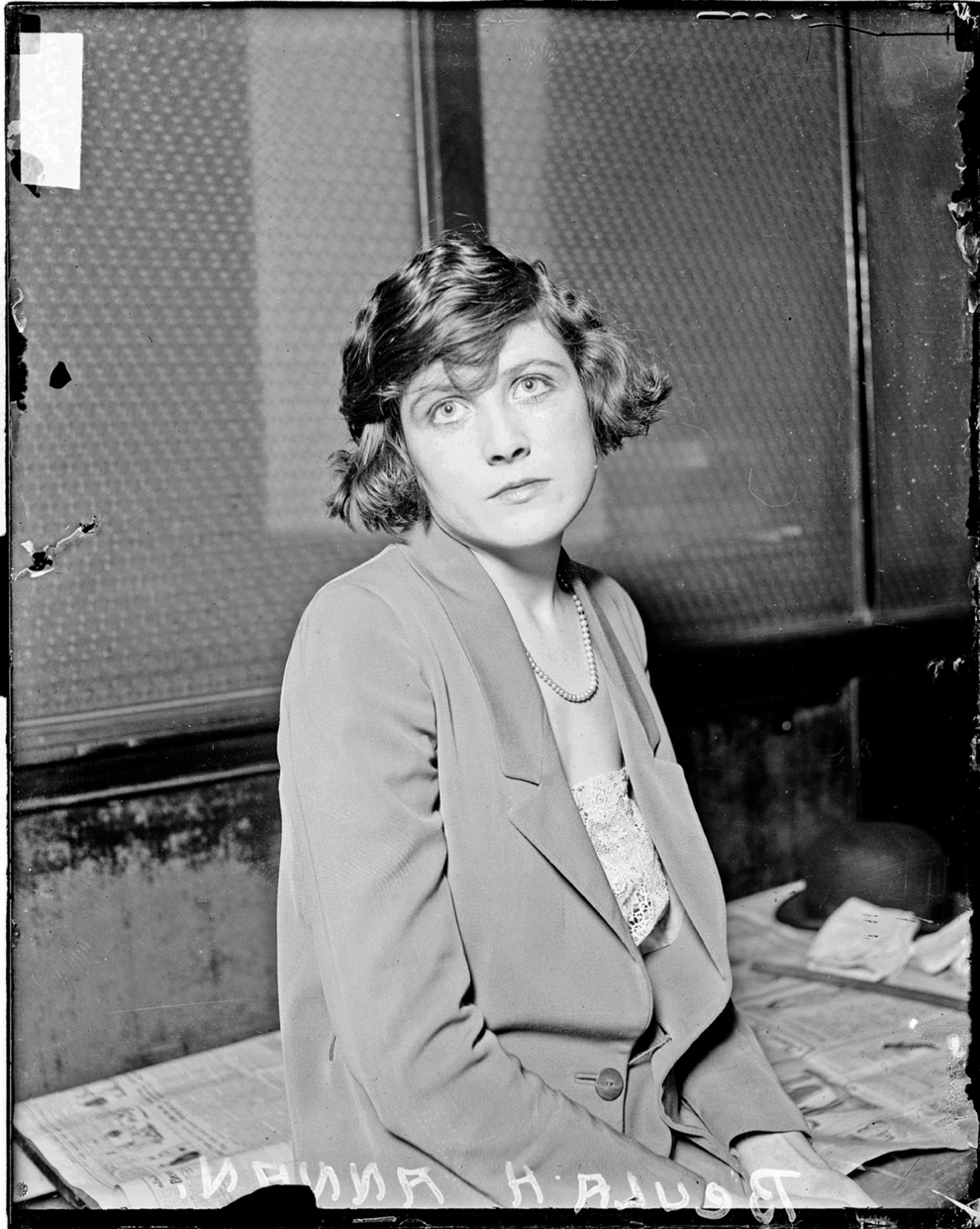 Annan fired the shot at a time when notion of "celebrity" began to enthrall the American public. The first radio stations went on the air, bringing entertainment into the living room. The talkies became a staple of entertainment, and spectacular movie houses rose in the community. Newspapers carried melodramatic stories, and Beulah May's filled that bill quite nicely. Her sensational trial was followed nationally; in the end, "the most beautiful woman ever tried for murder in Cook County" claimed she was pregnant and had fired in self-defense. On May 24th Beulah May Annan was acquitted of murder — she had feigned regret and plied the male jury for sympathy. 
By the time of her acquittal, the naked body of a boy had been found in a culvert beneath the railroad tracks near Wolf Lake, some ten miles south of Kenwood. Annan worked at a laundry, while Richard Loeb and Nathan Leopold Jr. were privileged Kenwood teenagers. But they did have one thing in common — murder. 
Nineteen years old and exceptionally intelligent, Nathan Leopold had mastered numerous languages and was an avid birdwatcher. His parents were wealthy German-Jewish immigrants; his father made a fortune in the family shipping business among other concerns. Nathan was only sixteen when he entered college and graduated from the University of Chicago in 1923 with high honors. That spring he was taking law classes with plans to attend Harvard Law School — all expected his future to be bright. 
Described as "impossibly good looking," Richard was the third son of Albert Loeb, the vice-president in charge of the massive Sears-Roebuck mail order business. Richard graduated from high school at fourteen and become one of the youngest graduates in University of Michigan history although the experience was not an easy one for him. Several years younger than his classmates, he was a lackluster student, more interested in detective stories and petty acts of crime than his studies.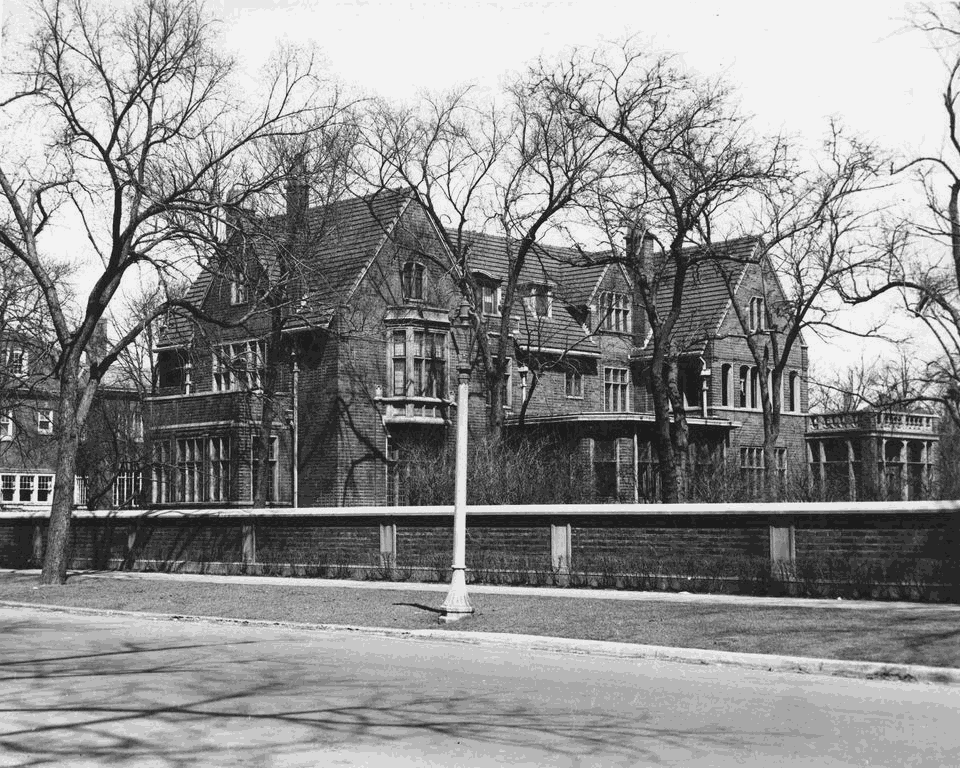 The relationship between Loeb and Leopold was described as stormy and intense, and more than platonic. Leopold was aloof and egotistical, while the handsome Loeb was outgoing and sociable. Their lawyer, Clarence Darrow, would later say their friendship was "weird and almost impossible" and it led the two boys to do together what they almost certainly would never have done alone — commit murder.
As Beulah Annan awaited her fate, Wednesday, May 21st, dawned cloudy and chilly. After classes at the Harvard School for Boys ended that afternoon, Bobby Franks umpired a baseball game, then started his three block walk home. Loeb and Leopold would have been familiar to him when they pulled up in a rental car and offered a ride. After Bobby stepped onto the running board at Forty-Ninth and Ellis, he was never seen alive again.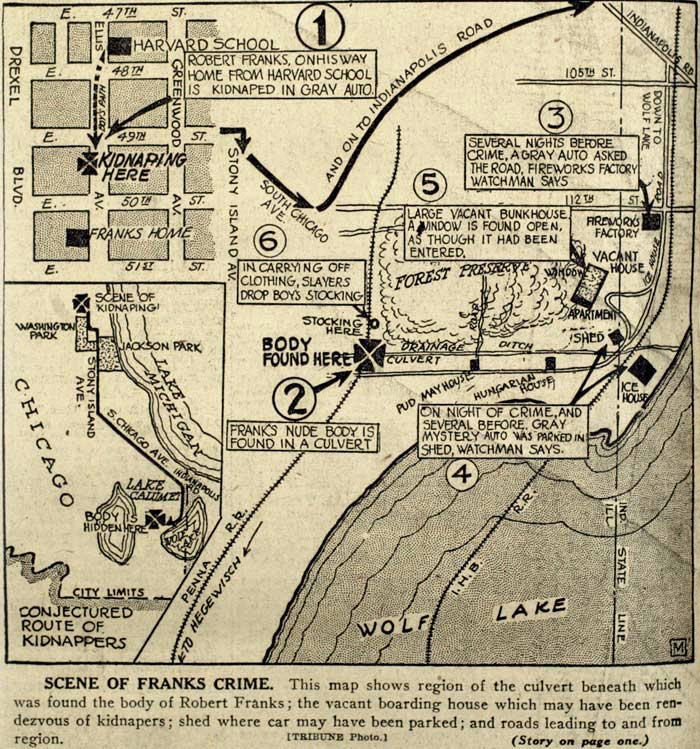 As darkness came they drove the rented Willys-Knight south to an industrial area near Wolf Lake, where they dumped the naked body into a culvert beneath railroad tracks. Returning to Loeb's Ellis Avenue house, their bloodstained clothes were burned. After having a drink with Mr. Leopold later that evening, they tried taking bloodstains out of the car at Leopold's garage. 
Bobby's parents, Jacob and Flora Franks, renounced their faith to become Christian Scientists and lived quietly among their Jewish neighbors. Franks was a successful man — he began his career with a pawnshop and later turned to managing real estate investments. They lived in another of Kenwood's mansions, a yellow brick house facing East Hyde Park Boulevard about a half block to the south of the Loebs, where they had dined the previous month. When Bobby had not returned home by dinner time, his worried parents began to look for him and frantically contacted the headmaster of the Harvard School. Jacob Franks searched the school himself, and while away his distraught wife received a phone call from the "kidnappers."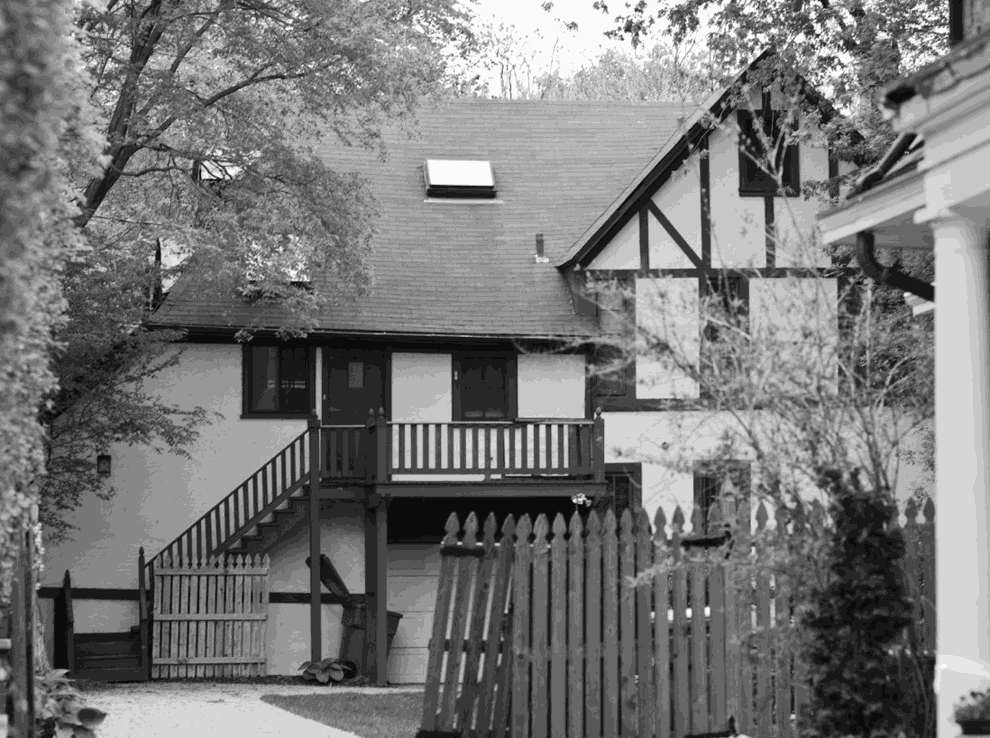 A special delivery ransom letter arrived the next morning demanding $10,000 with instructions on how to deliver the money and warnings not to contact authorities. Another phone call from Loeb and Leopold to Bobby's father gave further instructions on how to deliver the money. In a state of distress and confusion, Jacob was unable to carry through with the delivery and later that same day the body of a boy, identified as fourteen year old Robert Franks, was found in the culvert at Wolf Lake.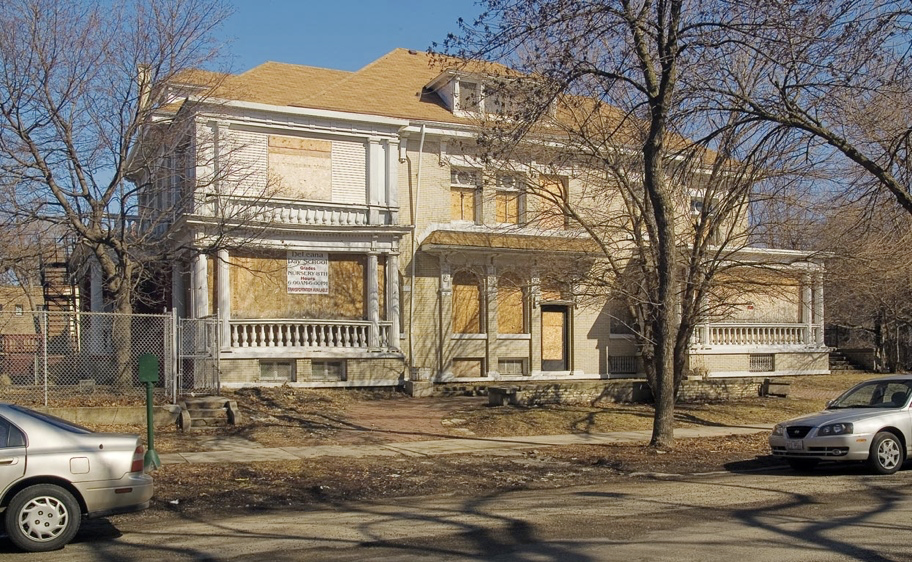 By Saturday the 24th, the Chicago papers were carrying full page stories of this crime — including an image of the rain-soaked kidnapping site. Rewards for the capture of the murderer quickly mounted as police and newspaper reporters searched for clues. A pair of glasses was found near Franks' body had unusual hinges. Sales records showed that only three had been sold in the Chicago area, one of which was to Nathan Leopold. When approached by authorities he explained that he often bird-watched in the area and the glasses must have fallen out of his pocket while there.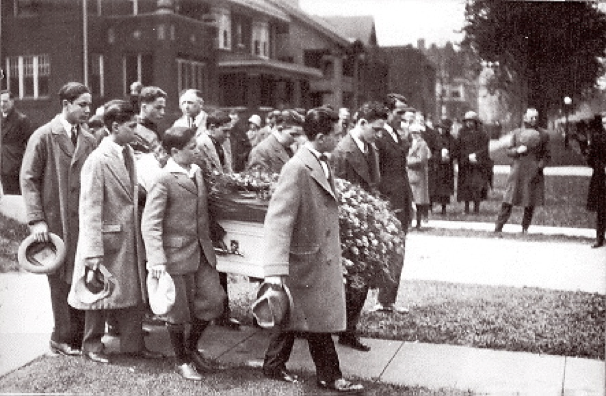 Several days after Bobby Franks was laid to rest, both Leopold and Loeb were detained and questioned separately by authorities under intense media coverage. Though their stories did not match perfectly, police were unable to build a case and they were released. Newspaper investigators discovered much more substantial evidence. The type on the ransom note matched a portable Underwood typewriter that Loeb had sometimes used. The Leopold chauffeur provided a contradictory timeline for the use of the automobile, and gradually the alibis began to crumble.
Faced with the new evidence, Leopold and Loeb confessed to the murder and kidnapping, and told their story. They readily revealed the kidnapping had been planned for months as a challenge to commit the perfect crime. The case became a major story in newspapers across the country, with the American public demanded swift trials and executions. Albert Loeb went to a noted attorney, the venerable sixty-seven-year-old Clarence Darrow. 
On June 5 a grand jury indicted Leopold and Loeb for kidnapping and murder. The following day their full confessions were published in the newspapers, and the trial began on July 21. Darrow immediately stunned the court by changing their pleas from not guilty to guilty. It was assumed he would be using a defense of not guilty by reason of insanity, but Darrow knew a not-guilty plea would lead to a trial and concluded a jury would be likely to sentence his clients to death. His approach was to persuade the judge that his clients were mentally ill, the result of trauma that both had experienced at a young age. Chicagoans gathered around their radios on the morning of September 10th; the final day of the hearing was broadcast live. Darrow's strategy and two-hour impassioned speech against the death penalty had worked: Leopold and Loeb were sentenced to life imprisonment. 
While the crime impacted the neighborhood on an emotional level, it also had a lasting effect on the physical environment. The sprawling frame house of the Leopold family at 4754 Greenwood, dated to the 1880's, disappeared shortly after the crime. It was demolished on October 2, 1925 and the property was later subdivided to accommodate the construction several smaller homes. The Leopold's garage, where the car in which they murdered Bobbie Franks was cleaned of evidence, remains tucked away behind an apartment building. 
Albert Loeb suffered from heart disease, and his condition steadily worsened following the verdict of life imprisonment. He died just six months after the crime and his magnificent estate stood, albeit in dilapidated condition, until it was demolished in 1971. Today the property has been subdivided and there are two new houses on the property, surrounded by the original brick fence.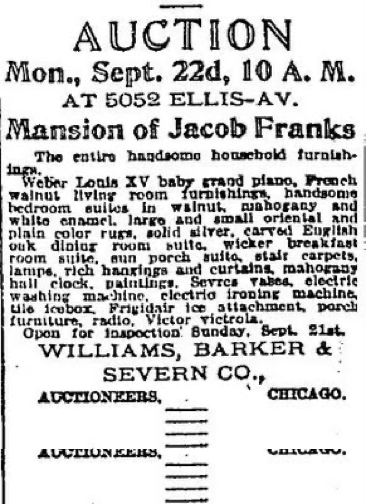 The Franks family moved shortly after the crime and sold all their belongings, no doubt trying to relieve themselves of painful memories. Their home still stands, although the structure is in a state of disrepair. For much of his professional life, famed attorney Clarence Darrow lived at 1537 East 60th Street, just south of the Midway. His ashes were scattered in the Jackson Park lagoon, now the site of an annual celebration of his life and principles. 
Other Kenwood residents had a role in the drama. The distinguished, silver haired Dr. Archibald Church testified for the prosecution at the trial. Church, residing at 4854 Dorchester, found neither defendant displayed any sign of mental illness. Dr. Lester E. Frankenthal was an obstetrician by training, but received notoriety as the Loeb family physician. At Stateville Prison, a fellow convict took matters into his own hands and fatally slashed Loeb with a razor in 1936. Frankenthal, also a neighborhood resident living at 4825 Woodlawn Avenue,attributed Loeb's death to shock and loss of blood. And the Harvard School at 4731 S. Ellis, from which Bobby Franks made his last journey, was sold in 2006 and renovated to luxury condominiums.
Beulah May Annan's husband stood with her during the entire ordeal; she left him the day after the acquittal. The lights and publicity during and after her sensational trial took its toll; she died four years later at the age of 28.Annan became the inspiration for the character Roxy Hart, one of the colorful subjects of Maurine Watkins' play Chicago; Watkins was the reporter for the Tribune covering the case. The play was adapted into a 1927 silent film, a 1975 stage musical, and in 2002 a movie that won the Academy Award for Best Picture. 
Looking back on that fateful spring ninety years ago, Kenwood seems an unlikely place to have contributed to the city's reputation for violence. The killing of Harry Kalstedt was perhaps a means to an end — the point of Bobby Frank's murder was the thrill of murder itself.