Kenwood Academy's student athletes took down a quartet of city titles this Saturday, cementing the school's newfound status as an athletic powerhouse in Chicago. 
The Broncos won the Chicago Public League varsity cheerleading and varsity dance championships on Saturday afternoon. The same day, Kenwood's JV girls and JV boys won the CPL basketball championship. 
The varsity boys basketball team made it to the semi-finals in the CPL Championship series last week, losing by just four to Whitney Young. The varsity girls team fell short in a squeaker, conceding defeat to Whitney Young by two points in Saturday's championship game.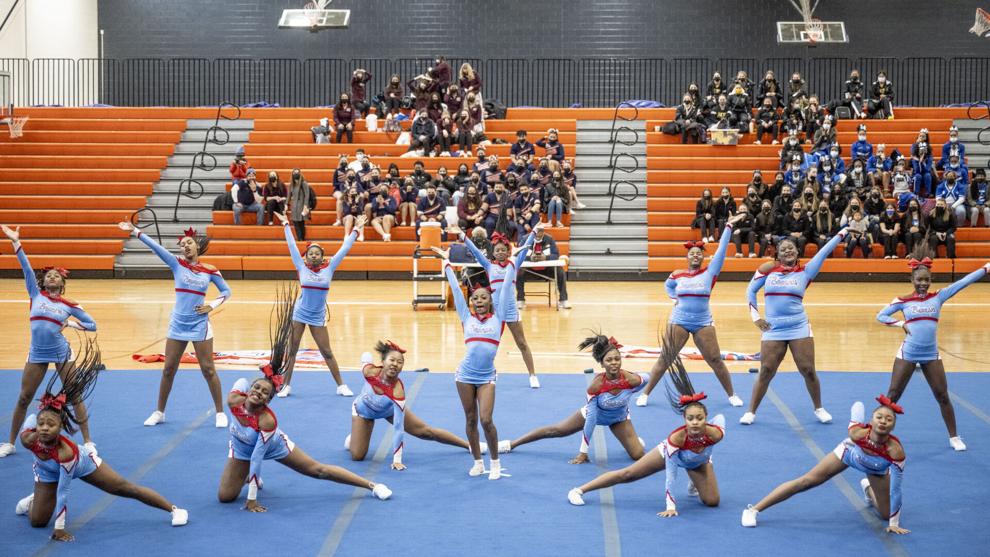 "We call it 'Winning on Blackstone'," said Karen Calloway, Kenwood's principal, as she described the success the Broncos have been having both in and outside of the classroom.
Last fall, students from Kenwood qualified for Illinois State championship tournaments in swimming and tennis, and the Broncos' football team won the Public League championship.
But Calloway also pointed out that, over the past couple of years, Kenwood students have garnered tens of millions of dollars in college scholarships as they matriculated to HBCUs, Ivies, powerhouse state universities, and smaller schools. 
"We understand the importance of sports and leadership," said Principal Calloway. "What (the students) do outside the classroom, it's just as important as what they do in the classroom. They both really kind of feed off each other."
"So teaching students how to have stamina, whether it's academic stamina, athletic stamina or really being of service to others, this is what we really try to instill in them," said Calloway.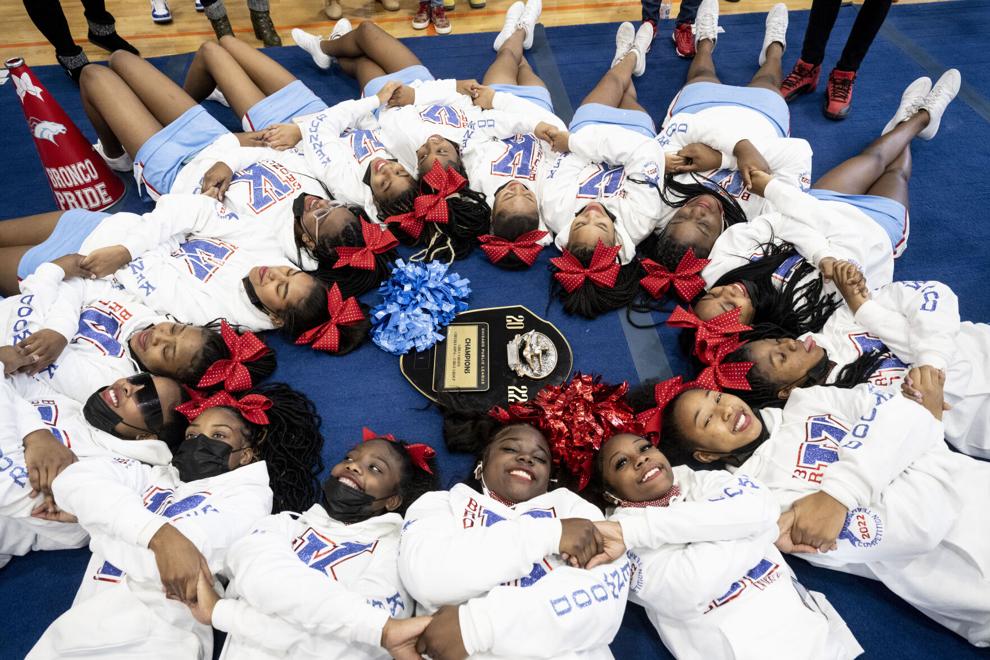 Shortly after they won the championship, cheerleaders Aisha Grant and Journee Fox, both seniors, talked about the year and the team. 
"Last year, we did a cheer online," said Aisha. "We couldn't do stunts and the stuff like that we get the most points for." The team placed third in the CPL Championship and the inability to demonstrate what they couldn't do seemed unfair to Aisha.
"And then this year, we just like, we're working hard, and we came back in so we won."
"We worked so hard for us," added Journee. "I am proud of us. I am proud of our teams and coaches. We practice, we play, we joke, we cry. We get hurt, but it's all worth it. In the end it is,"
"Yeah, this is a journey," said Aisha.
Dancers Zuri Yearwood, Peyton Parker and Sydney Shearer have been members of the Kenwood Broncos Poms dance team since they were freshmen.
"We just glued together automatically, because we were the only freshmen on the team," said Payton, reflecting on how the three came together as friends and eventually as team leaders.
"And ever since then, going to so many competitions, we just learned that we knew what we wanted to do."
"Our team has always been super close," added Sydney. "But this year we're really just a group of sisters. We're a family, we fight as a family, we win as a family, we love each other as a family." 
"I feel like all of our hard work paid off," said Zuri.
Payton and Sidney nodded their heads in agreement, and then Sidney added, "It's bittersweet," because "our season is coming to an end."
"We are proud of these moments," said Calloway. "We're proud of our students, we're proud to be Broncos. We're going to compete with other elite high schools in the city, selective and non-selective, and we plan to come out on top."