Interviews with local school council members, including teachers and parents, and elected student body leaders at Kenwood Academy describe a school where stationed police officers play a limited, necessary role, and all interviewees support their continued presence at the school.
The Chicago Police Department declined to make the school resource officers available for an interview, and Principal Karen Calloway did not return a request for an interview.
But the LSC members and students say three are stationed at the middle and high schools, providing a deterrent against crime and the occasional civics lecture but altogether playing a smaller role than the more numerous and visible security staff.
Police officers' presence at schools in the United States has become a point of contention in the aftermath of the police killing of George Floyd in Minneapolis.
Mayor Lori Lightfoot does not support removing police officers from across the Chicago Public Schools district; legislative efforts to remove them failed earlier this month both in City Council and the CPS Board.
Instead, the mayor argued that LSCs should decide whether police officers ought to remain at the CPS high schools where they are stationed. A majority of Kenwood LSC members the Herald interviewed support having them at Kenwood, 5015 S. Blackstone Ave.
"The last vote that we had on this was almost an anniversary ago last summer, and, without question, there was not one dissenting vote on the council at that time to remove police officers," said LSC Chair Montel Gayles.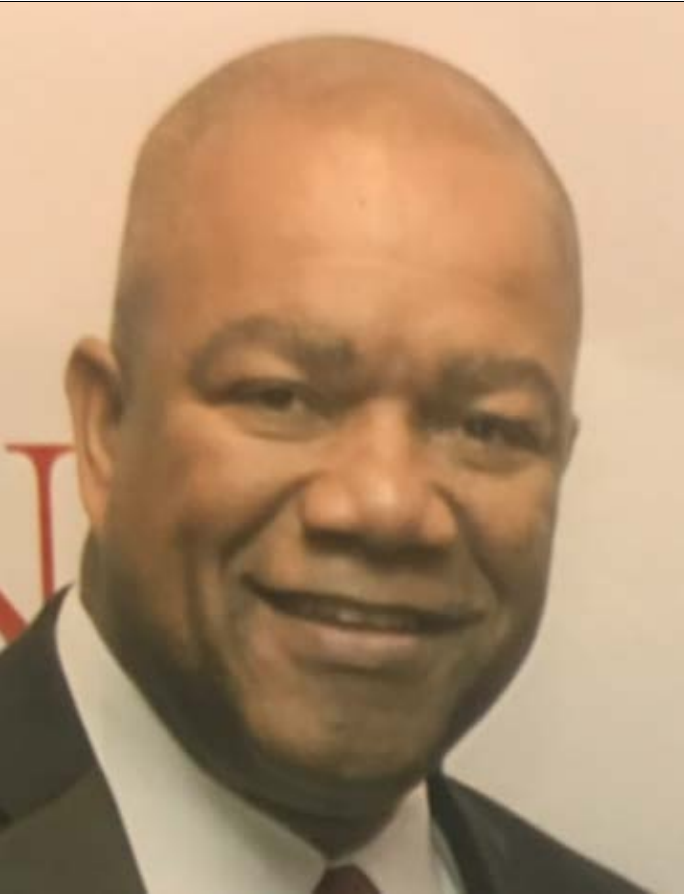 Kenwood needs protection, he said, and as a former prosecutor and a Black man, he cautioned that he was not advocating a tough-on-crime type of approach: "It's not for a penal or punishment type of view, where we look at police officers there to accost students or in any way hinder their learning. It's more of a sentinel approach, where we want our children protected."
"I'm on my second child who is primed to graduate from Kenwood. Over the years, I've had the experience … going into the building of security being the first thing I encounter when I get to that door," he said. "As a parent, that gives me a warm, comforting feeling that there's someone there who would stop stranger danger from walking in that building and doing God knows what."
For her part, parent representative Keiana Barrett said she recognizes that the officers may serve as a trigger for some individuals who may have had a less-than-positive experience with their interaction with law enforcement. She hopes the continuing protests will lead to meaningful reform to improve police-community relations.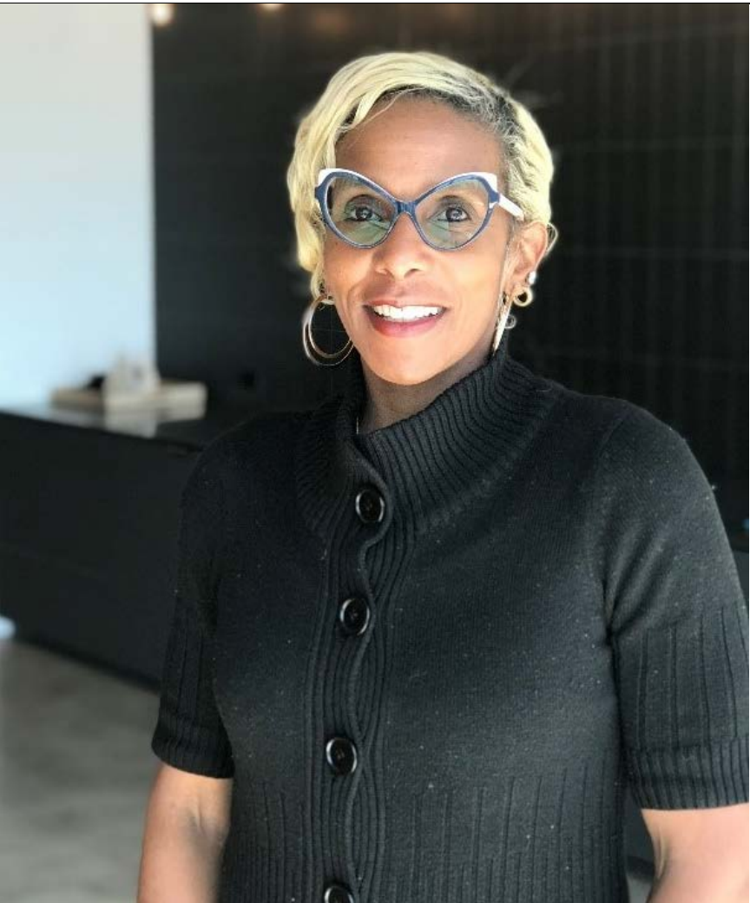 But the Kenwood community resource officers' limited, non-overbearing presence gives her peace of mind. "I always want to believe, until I'm proven differently, that law enforcement is there to serve and protect," Barrett said.
The August 2019-issued CPD directive outlining school resource officers' jobs say they are not at schools to engage in the administration of discipline or involve themselves in situations unless they are preventing criminal activity or protecting people or property. Specifically, they are to address and respond to public safety concerns, criminal activity, violence or other law enforcement-related incidents and "concerns of the school community through a comprehensive and cooperative problem-solving process."
"Their purpose is to provide safety and security," said LSC community representative Felicia Davis-Fourte. "And that's not something the teachers can do. That's not something that the principal and assistant principal can do."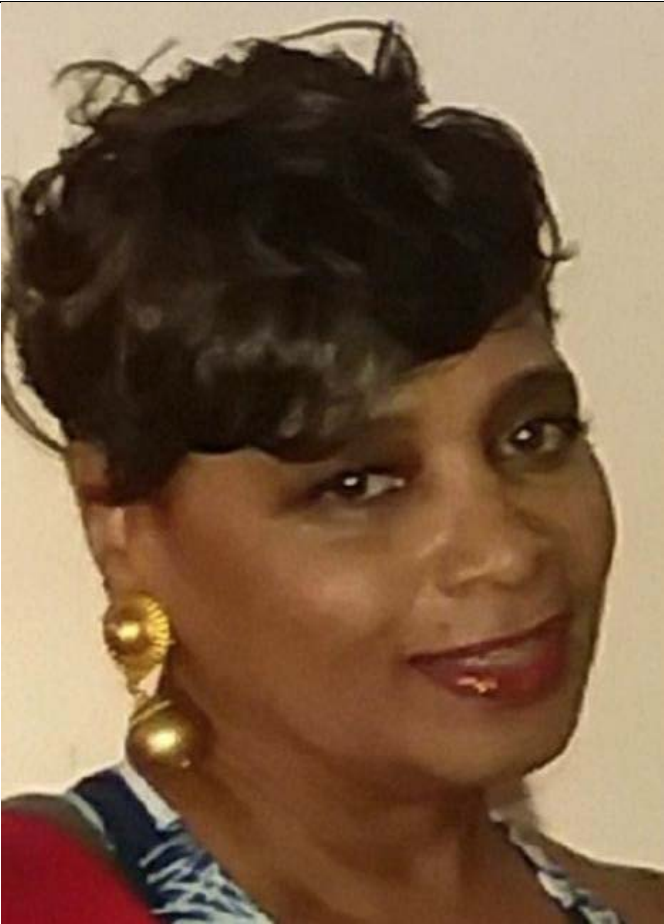 (CPS independently maintains an Office of Safety and Security with a Network Safety Team, which trains security staff on trauma-centered support and is to optimize their school-based performance.)
LSC Vice Chair Ramona Burress, a parent representative, said Calloway has told the council that the officers are a resource for students who experience crime en route to Kenwood or have something going on at home, forestalling the need for a student to have to go to the police station.
Other students and recent graduates agreed that the school's officers play a limited role. Barrett's son, a sophomore, said he does not see the officers too often and tends to forget that they are there. Alexis Burress, Ramona's daughter and a 2018 graduate, said the officers stationed at the facility entrances were nice and that they would come to talk to her justice class about the job.
"Outside of that, I didn't really see them around the school as much," she said.
Daina Wilson, the 2020 class president, and junior Ashton Carter, who runs publicity for the Student Council, both said they support the school resource officers' presence at Kenwood. Wilson said the officers at Kenwood were there each of the four years she attended the school.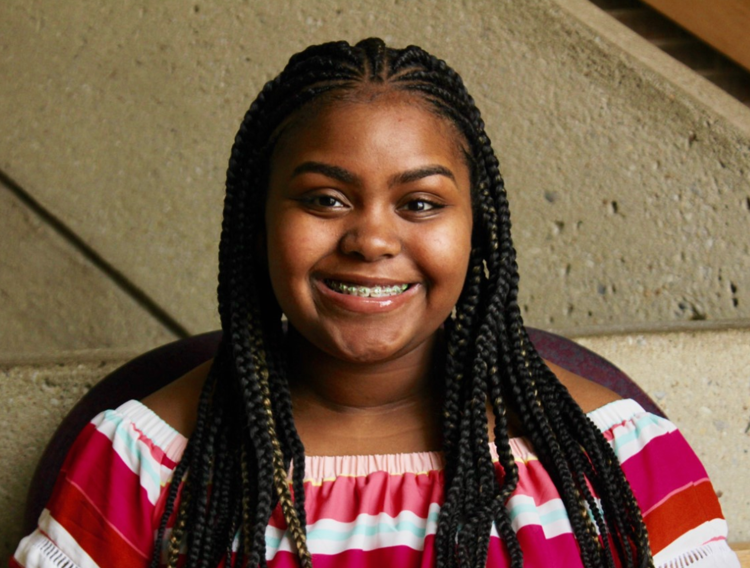 "Once you get familiar with them, you know them," she said. "They don't move around our building. They don't have a lot of interaction with students at Kenwood, but at other schools I see there is a lot more."
Carter said many Kenwood students have grown appropriate relationships with the officers and trust them enough to make contact should the need arise. He said it is important that both a male and female officer be stationed at the school and that two are Kenwood parents themselves.
"Maybe because both of our (officers) are African American, we have more of a comfortable relationship with them," he said, suggesting that a school's demographics determine the officer assigned there. "I feel like we can relate to them more, and they can relate to us more."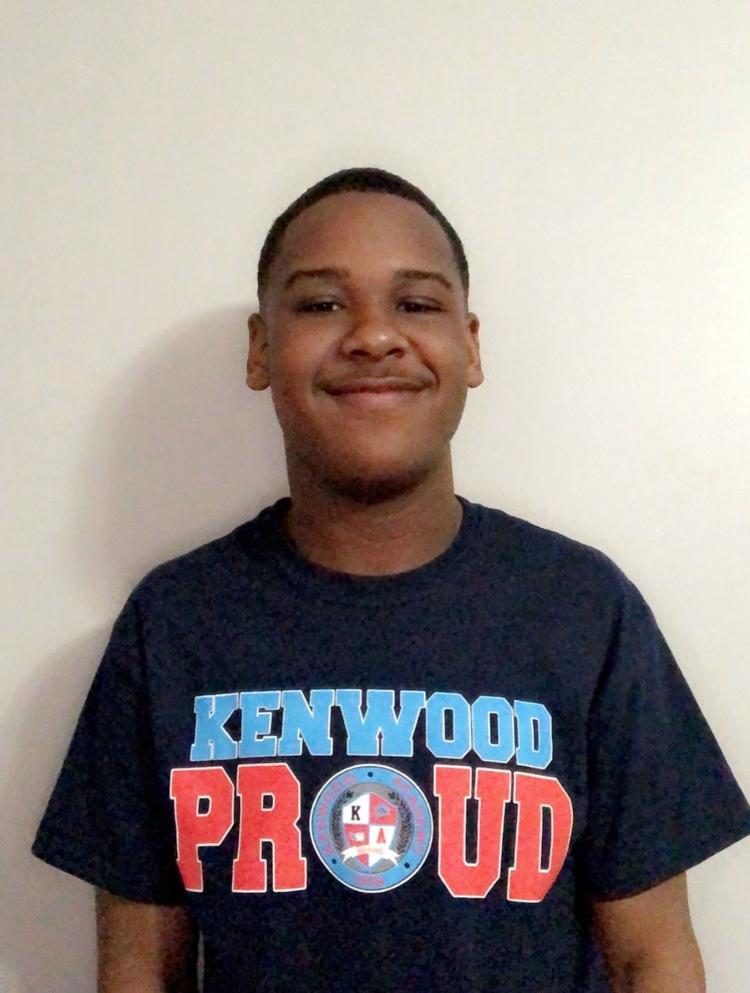 Both said most Kenwood students would support the presence of school resource officers as it currently stands.
"If you asked a handful of students who are their Chicago Police Department officers in the building, they probably cannot point them out to you," Wilson said. "They're relevant, but they're not interactive and so far in the building. I think that that's a part that really helps the students be like, 'You know what? They are meant to be in the building, because they're not overdoing their part."
"The criminalization of Black youth is very prominent, and it happens in Hyde Park," she continued. "I think that a lot happens with youth and police in Hyde Park. Students are already very resistant to police officers. I don't think it needs to be heightened more than it is. We may not think of it, but I think the way police are visible in our school is very strategic, because it's not like they're trying to be there to push their powers.
"We already believe the police have way too many powers. I think the relationship is good where it's at. They do their job very well."
Growing up in Chicago Public Schools, parent LSC representative Arthur Curry Jr. said the officers in schools were friendly and made him and other classmates feel safe. The distinction between now and his school days in the 1980s, he said, is that there are fewer resources in area public schools now.
"Don't take away the police officers to put another resource," he advised. "Find more money. You're swapping one resource for another resource, but it doesn't solve all the problems."
Genesis Taylor Young and Debra Martin Rojas, both Kenwood teachers on the LSC, also expressed support for the school resource officers' continued presence, but Rojas has some hesitancy, fearing they can incite incidents on the flip side of providing a deterrent.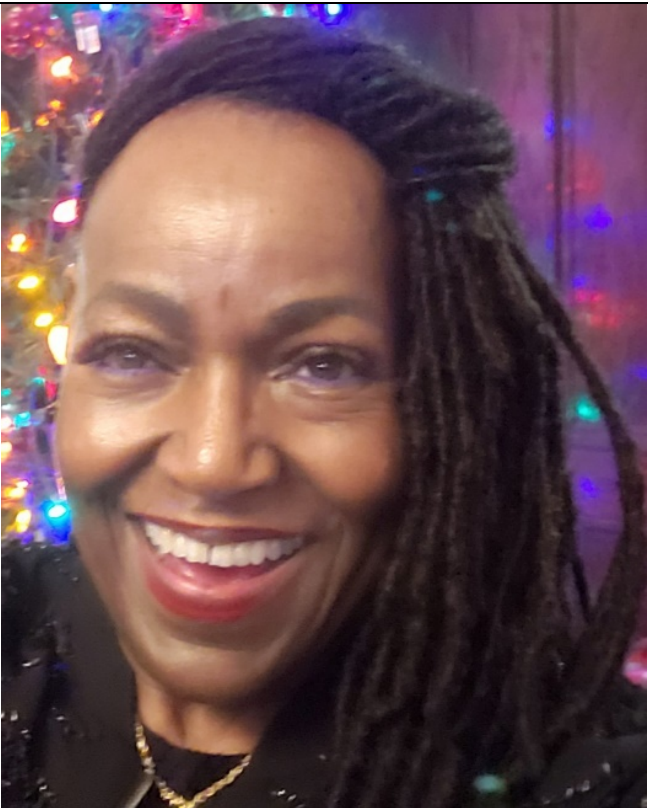 "I tend to lean more towards defunding," she explained. "Not saying 'we don't need police officers at all,' but saying that I feel that more resources and funds should be allocated towards providing counselors, nurses and restorative justice officers."
In 25 years of teaching, Rojas said students have never experienced emotional and physical pain the way that they have because of the coronavirus pandemic. "They need someone to help them work through situations that are bigger than themselves, that they don't understand," she said.
At any rate, Rojas said the three officers she sees students interacting comfortably with officers, whom she described as good-natured, supportive and accommodating.
The LSC members also remarked on Kenwood's uncommon size and academic performance as a neighborhood school, saying that their experience with school resource officers should be taken on an individual understanding.
"We don't really know what the issues are with every single school, so that's why I think it's important for the institution to be the decider with what is important for their institution," Davis-Fourte said. "Just like the institution and the parents are the ones who decide on who becomes a member of the LSC."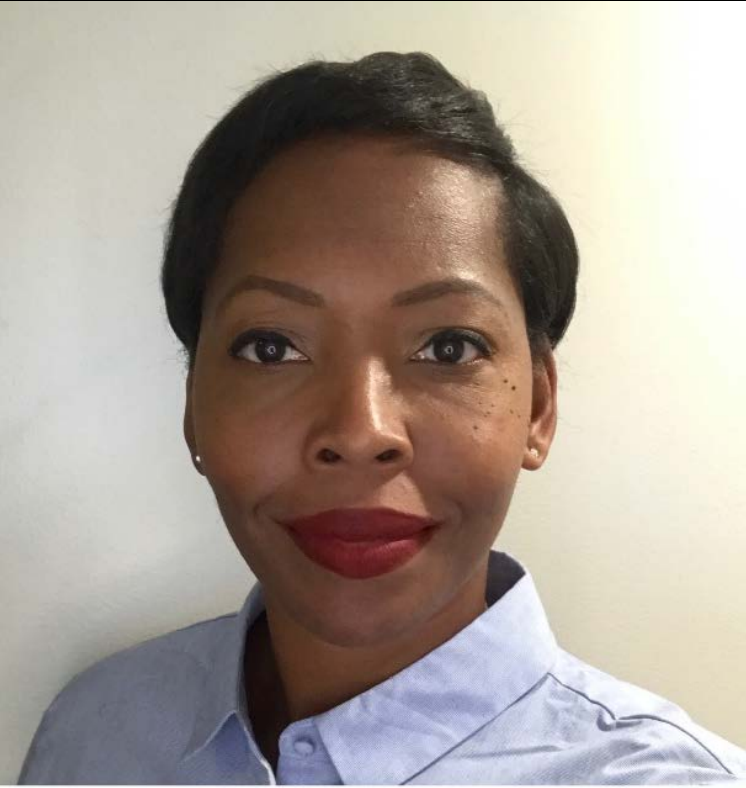 Ramona Burress concurred, acknowledging bad cops and recommending each school do an assessment of its law enforcement needs. She furthermore recommended that CPS and CPD introduce a model akin to the Chicago Alternative Policing Strategy in schools.
"CPS is a large institution of students of color," she observed. "So why let their interaction with police officers be negative? Why not have that Officer Friendly resource in the school to thwart any issues but also be there to give them a different perspective on what policing is like?"