KAM Isaiah Israel congregants have raised $4.1 million out of a $5 million fundraising goal to renovate the synagogue and sustain it for years to come — not just for its envisioned continuing future as Chicago's oldest Jewish congregation, but as a public space for the broader South Side.
It is time for some rehabilitation. The 10-domed roof over the sanctuary had sustained serious water damage and so was the first on the docket to be fixed. The worship space's interior is not stone, but plaster — and it is falling apart. The restrooms off the lobby still have their original 1920s facilities; the ladies' room still has a powder room. And the bimah (sanctuary platform) is not accessible for people with disabilities.
"The amount of work that needs to be done to bring this 1924 building back into its glory is significant," said Kineret Jaffe, president of the congregation.
So KAMII is going all out in its January-launched Mishpacha revitalization campaign. The physical work will cost somewhere between $3.5-4 million. The roof work, exterior glazed tile repair and exterior brick tuckpointing is finished. Now comes work on the restrooms, stairwells and lobby, where the plaster is falling apart as badly as it is in the sanctuary. The new restrooms will be gender-neutral.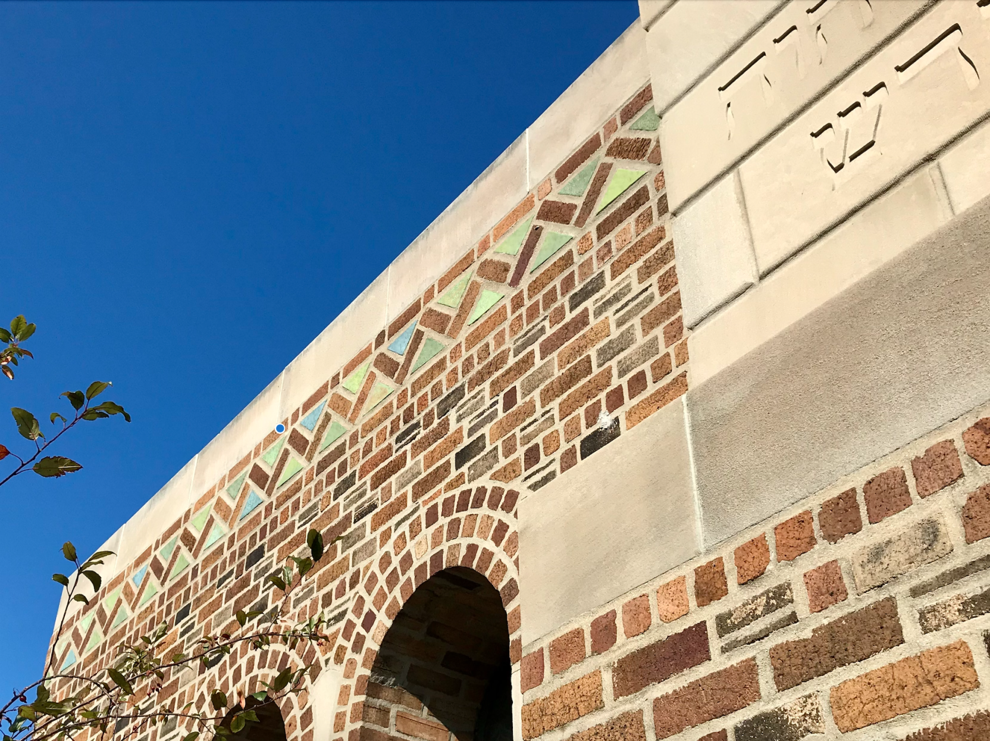 And by the time of next year's High Holy Days — Yom Kippur is in early October in 2022 — the sanctuary will close, the congregation will move to the synagogue's 1970s-era chapel, and scaffolding will go up to begin a great deal of work on the sanctuary. Decades-worth of grime will be cleaned off all the surfaces, to reveal gold accents around the sanctuary and the plaster's original buff color. New lighting will go in.
"The acoustics are not ideal," Jaffe said. "So there are issues with being able to see and hear people."
The work should be done around the year 5784, or the 2023 High Holy Days. After the scaffolding comes down, congregants have suggested that the 1,000 immobile auditorium-style chairs be removed and flexible seating be put in, for concerts or more intimate lectures. Music festivals could be held with church choirs from across the South Side. Another $1 million will fund meaningful activities for both the congregation and the community at large.
Historic preservation architects with experience working on houses of worship — including Daprato Rigali Studios, 6030 N. Northwest Highway, in business in Chicago since 1860 — helped KAMII through its restoration planning process.
Jaffe pointed out that KAM's founding in 1847 as Kehilath Anshe Ma'arav — "Congregation of the Men of the West," with Illinois at the time being a fairly western state — means that 2022 will mark the congregation's 175th anniversary. The Isaiah Israel congregation merged with KAM in 1971. Fifty years on, she is optimistic about the united congregation's future.
We were one of the few synagogues where our membership renewals held steady and the dollars that came in grew, she said. "We are organized currently with a model where you pay annual dues to be a member."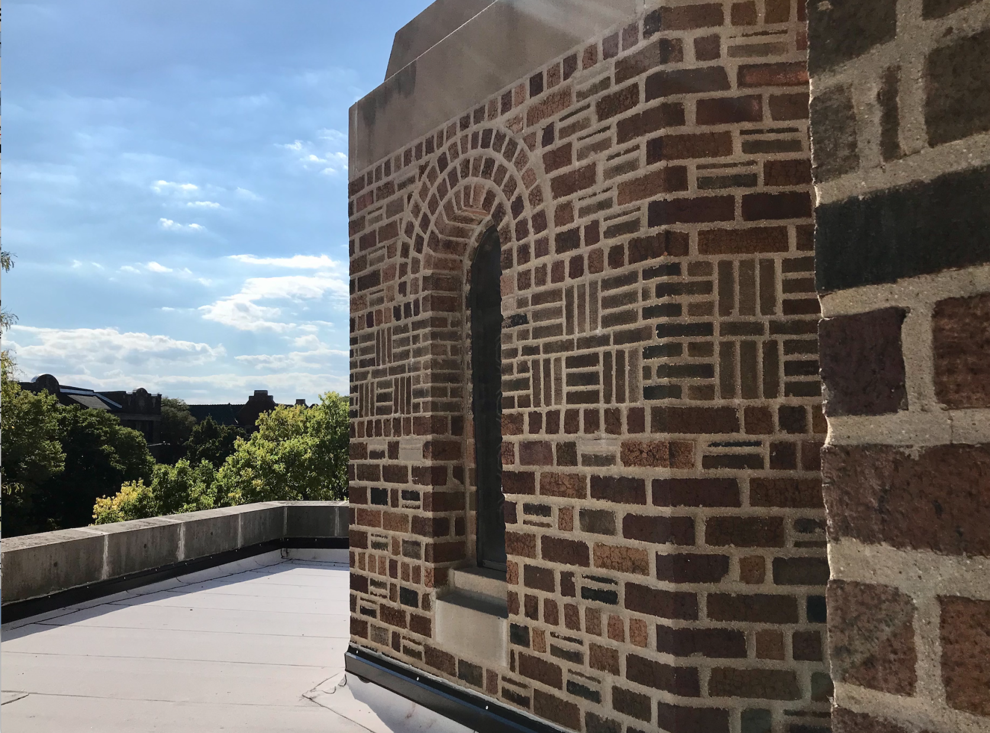 Director of Community Engagement Andy Kirschner said membership is stable and financial dollars coming from that membership good for the membership of around 290 families. The Mishpacha campaign (the word means "family" in Hebrew) is entirely funded by member families.
Judaism is not immune to the decline of participation in organized religion seen across western society, though Kirschner said synagogues that "are doing well are the ones that are investing in not old models of synagogue life but are looking for ways to be relevant now in the spaces and places they occupy."
Mishpacha is not about taking KAMII back to 1922 so much as it is making a restored space accessible to an entire community.
KAMII is where famous Jewish liturgical composer Max Janowski served as music composer. (Barbra Streisand sang his work.) Martin Luther King Jr. spoke there.
"That is important, Kirschner said. "I think it is also important that, if Kineret gets her way, Barack Obama will speak on that bimah someday, and that we'll forge partnerships with the University of Chicago, perhaps the Obama Foundation, should we be so lucky, WFMT and all those other relevant institutions to stay relevant."
Kirschner also says there are more and more Jewish families moving south after the 1960s flight away from the South Side.
"I think there are actually, for demographic reasons and economic reasons, a lot more people moving this way who happen to be Jewish and will find interest in us," he said. "I think we have a future as a Jewish community, and I think we have a future as just an institution that's critical to this neighborhood and the whole South Side. It just might look different than it did in 1924 and in 1967, but I think at its core, some of those values are going to remain."