The High Holy Days will look different this year at KAM Isaiah Israel and Congregation Rodfei Zedek, Hyde Park's Reform and Conservative synagogues.
Services for the Jewish New Year and Day of Atonement will be largely virtual, as all services have been over the past six months, but congregants are set to gather — at a safe distance — in local parks to hear the shofar blow as commanded.
Both temples are following the suggestion of the Illinois Department of Public Health that the safest option is remote services. For KAMII's Rabbi Frederick Reeves, doing so obeys the "pikuach nefesh" principle of Jewish law, that preserving human life overrides every other religious rule.
"Even though the city and state have relaxed some of the restrictions on religious gatherings," he said, "you would do virtually anything to save a life. … With that as our guiding principle, we at KAM Isaiah Israel have made the decision that we're holding back, and we're not having those in-person gatherings as of yet."
Reeves said KAMII, 1100 E. Hyde Park Blvd., has invested heavily in streaming and Zoom services and struck a distinction between "social distancing" and "physical distancing and spiritually gathering." On the holidays themselves, morning and evening services will be streamed. Afterward, Reeves will blow the shofar at parks in Hyde Park, the South Loop and the North Side.
"The tradition said that the commandment is to hear the sound of the shofar, of the ram's horn, and not to sound it yourself," he said. Jewish law contains a lively debate about what constitutes hearing the sound, but a recording does not count. Reeves allowed that his Reform congregants are not too concerned about the ins and outs, but he still felt compelled to let people hear the horn blow in person, from a distance, while wearing masks.
Now that the congregation is gathering virtually, he said some who would not otherwise show up in person are coming to Saturday morning Torah study.
"In some respects, it has opened us up and made it more available, but there is an essential quality of the gathering of being in person, which is lacking," he conceded. Beyond the sweetness of apples and honey, eaten in hopes of an auspicious new year, Rosh Hashanah is a day of judgment — an occasion, Reeves said, to be judged as a community.
So KAMII distributed High Holy Days kits to its 300 families, including a loaf of challah, honey sticks and kazoos as stand-ins for the shofar. There's a map for congregants to walk on Yom Kippur, the holiest day of the year on which Jews fast for 25 hours, while meditating (Reeves wrote a corresponding text). And there's a booklet of photos and stories from across the congregation in which members shared what the synagogue meant to them.
"The response that we have gotten from it has just been overwhelmingly positive," Reeves said. "People really feel that connection. They can feel the metaphorical handshake, as if they were walking into the building and I was standing there saying 'shana tova.'"
On Yom Kippur, KAMII has pre-recorded material people can view over their day-long fast, a musical interlude and scheduled Zoom study sessions. Towards twilight, when all Jewish holidays end, the traditional "Yizkor" memorial service will be live-streamed and lead into the concluding "Ne'ila" service, in which "the idea is that you're standing before the Gates of Heaven, pleading your final case before the gates of mercy are closed," Reeves said.
All in all, KAMII will have more than 25 hours' worth of Yom Kippur content; Reeves said congregants "better be" happy to have it all at their disposal, as the planning process between clergy and congregants began in May.
Rodfei Zedek, 5200 S Hyde Park Blvd., has been having weekday services on Zoom and Saturday morning Shabbat services live-streamed from Cantor Rachel Rosenberg's home over Facebook Live.
"The community has really gravitated towards that," said Rabbi David Minkus in an interview. The congregation has 250 member households, and he said Shabbat attendance early in the pandemic averaged around 150 people — higher than in normal times.
The experience is "less than," Minkus allowed, but "for the most part, we all relish the ability to be together."
Minkus, for his part, is not eager to resume in-person prayer services, fearing that the restrictions incumbent to mitigate the risks of gathering in person would leave congregants feeling diminished, not connected.
Throughout the shutdown of in-person services, Minkus has pre-recorded his sermons and will continue doing so for the High Holy Days. "It's a dramatically different experience to record something alone in an empty room than it is to feed off the eye contact and years of connection of the people looking at you," he said.
The job has been more difficult throughout the pandemic, even as the disease has not killed any of his congregants, but Minkus said he has felt the need to be the rabbi to a much greater degree over the past six months than before. "I have found that presence has become a sacred experience, being present for other people" he said. "We used to think, in secular space or religious space, that presence was defined by physicality, and I think it's about intention."
Jewish quorums for prayer services, or "minyanim," require 10 people, but Rodfei Zedek decided in the earliest days of the pandemic that the minyanim could be achieved over Zoom — a break from Conservative tradition, but "not a question" for the congregation, Minkus said. To decide how 50 people could gather at the synagogue under established public health guidelines would require a calculus leading to "a non-communal activity that we weren't going to take."
So the 2020 High Holy Days at Rodfei Zedek will involve a lot of live-streamed prayers and pre-recorded videos. Liturgy is not what it is needed, Minkus said. Being seen and seeing others is. So some non-essential aspects of the High Holy Days have been dropped in favor of commentary, blessings and meditations from family members.
The congregation will still throw rocks and breadinto Lake Michigan on Sunday afternoon for "Tashlich," an atonement ritual on the second day of Rosh Hashanah that Minkus compared to the physical act of making a New Year's resolution. In another break from tradition, someone will blow a shofar there. And on Yom Kippur, Minkus plans to preach over live-stream to his congregation from the synagogue, calling it "an appropriate step up."
Amid the crises of 2020 (5780-81 in the Jewish calendar), Reeves was emphatic that God did not create the coronavirus pandemic.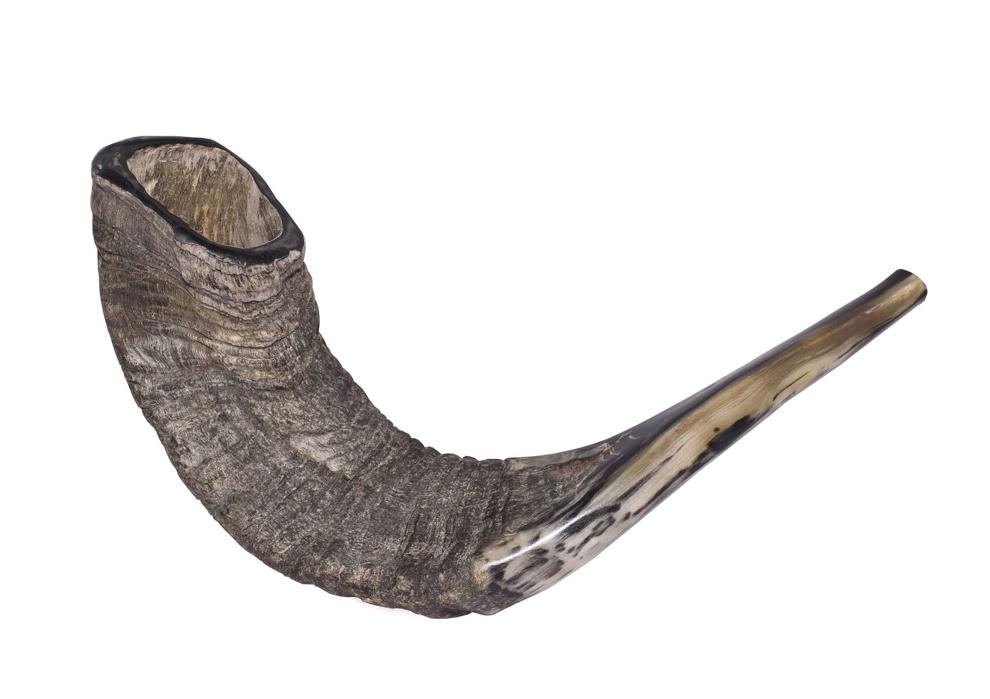 "Things happen in the world. The world works the way that it works. This is something that the Talmud teaches us," he said. In a just world, stolen seed would not grow in a garden. "But it does grow," he said, "because the world works the way that it works." Viruses, too, work the way that they work, not as a punishment or nefariously.
"That being said, how we choose to respond as a human community, that we do have control over, and that we do have influence over," Reeves said. "If we look at the way that our country as a whole has responded, I'll be gentle and say that I'm not sure that the saving of a life was the primary motivator of the various levels of government."
KAMII has experienced a couple of deaths in the pandemic, though Reeves observed the much more severe toll taken from South Side communities around the temple. "The impact that we have had has been psychological, absolutely. It has been one where people are shut up in their homes, and we have had some loss of life," he said.
The difficulty now, for the congregation and for Reeves, is that physical proximity is not possible. Reeves cannot visit sick members in the hospital. But when Black Lives Matter protests took off early this summer, he said KAMII members acted because of the ways societal problems from police misconduct to sickness to environmental destruction have a greater effect on South Side communities of color than White communities on the North Side.
Reeves is board president of the Jewish Council on Urban Affairs, a Chicago nonprofit oriented around racial and economic justice, and said the organization is working to advance Illinois "Fair Tax" amendment on the November ballot, immigration rights and anti-racism initiatives.
"We refer to God in our tradition as 'Eloi Elohim,' as 'God of Life,'" he said. "When you preserve life, you are acting in a godly manner.
Minkus remarked on the Jewish notion that God takes the recently deceased to task for the good that they could have done on Earth but did not do, rather than the good that they did.
"I think what COVID as well as all the other calamities that we're experiencing simultaneously have gotten our community to do, or me, is to be in tune with them and to open our eyes to all that we didn't see before, or all the things that we avoided seeing," he said. If nothing else, this is a season of change. Minkus said his congregants have been moved to be a part of the change. Rodfei Zedek has done food drives since the pandemic went into force; after the civil unrest, the synagogue delivered goods to damaged areas.
His second-day Rosh Hashanah sermon as written — spoilers ahead — ties the shofar blasts not to the disaster that is the coronavirus pandemic, but to racism and White privilege.
"Each of us need to hear its loud and unambiguous call, allow it to penetrate our ears, open our eyes and, I ask that you embolden yourself to open your heart in ways you have not before. But this year not for your own sake, not just to be a better version of yourself but how we collectively, as a community, can live up to our name, Rodfei Zedek," he wrote,
He wrote of Hagar, the ancient Egyptian servant to Sarah, his wife, and mother of his first child Ishmael; the two were cast out on Sarah's commands and are, traditionally, seen as the progenitors of the Arabians. He compared George Floyd to Isaac, except that he was not saved from sacrifice by an angel from the Minneapolis policeman who killed him, as an angel stopped Abraham from sacrificing Isaac.
"I am sure for many that George Floyd's death and the protests that followed were more of the same, a stark reminder as Jacob Blake's sister recently pointed out, of America's brokenness, its failure to live up to its grand vision of itself," Minkus wrote. "Or maybe all you heard was noise. But I know that I am not alone in seeing that video as wakeup call."
"Rodfei Zedek" roughly means "pursuers of justice," and Minkus wrote the congregation "must pursue a world where schooling and housing is equally available, where food and safety are equally dispersed, and while this is, without question, enacted through legislation, it must begin with affecting and then changing hearts and minds."
He will tell his congregation to start small, to go to new neighborhoods and have meaningful interactions and relationships with people of color: "Think about what you have that is valuable whether it be knowledge, time or networks. And give money."
"Give a monthly donation to an organization or institution that is anti-racist, that is uplifting communities that have been burdened by racism and suppressed through racist legislation. Join our Social Action Committee and help to think how we can actively and thoughtfully engage beyond our home with our neighbors here on the South Side. And how we can give money, how we can make justice something that is, also, pursued through a line item on our budget. Join us through care and humility. Help us to find the streets to stand in and the books to read, help us to learn the Torah we need to know and guide us through the Torah we need to live."