Local public schoolteachers say preparation over the summer has put them in a better position to return to remote instruction this fall than they were when the coronavirus pandemic forced an abrupt end to in-person instruction in March.
The Chicago Public Schools academic year begins on Sept. 6.
"I know teachers have been attending lots and lots of trainings, even over the summer during unpaid time," said kindergarten teacher Megan Calhoun of Murray Elementary, 5335 S. Kenwood Ave. She hosted some of them herself. "I just think now there's a lot more knowledge out there that we can utilize in our classroom. It will definitely look different than what remote learning looked like in the spring."
This fall, everyone will be using the same platform, Google Classroom. Calhoun said she will start her mornings with social-emotional work in the mornings, followed by a group story lesson. Then she will split her class of 29 students into two groups for small group reading work, one at a time. 
After a break for lunch and recess — parents will sign them out and be asked to ensure they blow off some steam — afternoons will begin with math in the same big and small group format as well as special art, world language, physical education and other classes on different days of the week. Science and social studies work will be done as a group, and Calhoun has prepared writing binders for them to do on their own. At the end of the day, she will involve parents in enrichment time.
"I know they need a lot of support," she said. "A lot of parents have never used Google products before. They did not know how to use the Google email. They didn't know how to use Google Meet. So we need to support them as best we can, so I will be offering those hours at the end of the day."
"The kids will be cycling on- and offline," Calhoun continued, "but they will have a full day of learning."
Asked about the difficulty of keeping five- and six-year-olds' attentions virtually over the course of a whole day of school, five days a week, Calhoun was quick to counter that it is difficult to do even in the best of times, especially at the beginning of the school year.
"The same tricks I use in the classroom, I'm going to use with them," she said. "The goal is so that reading time will be read-aloud and we're answering questions and we're doing all this, but that's the goal. We may not hit that until October."
"At the beginning of the year, I may be able to get through a story. We may get up and do some movement activities together, do a song and a dance. I'm going to ensure I keep them moving and engaged as much as possible, just as I would do in a classroom."
One other improvement Calhoun will have this fall over the spring is that she, at least, will be back in her classroom, streaming class a few days a week from Murray, with all her educational tools at her disposal, instead of from her condominium. She  said she is stressed, but she loves her job. She said the present will not last forever, that things will change, but that things will never be the same as they were on March 12, before the world went awry.
"I feel like now I'm needed more than ever," she said. "Someone has to support these kids, but I will say that it's stressful. It's a lot of late nights watching YouTube videos, attending Google classes, trying to learn all of this. It's a lot, and it's a lot of stress on teachers"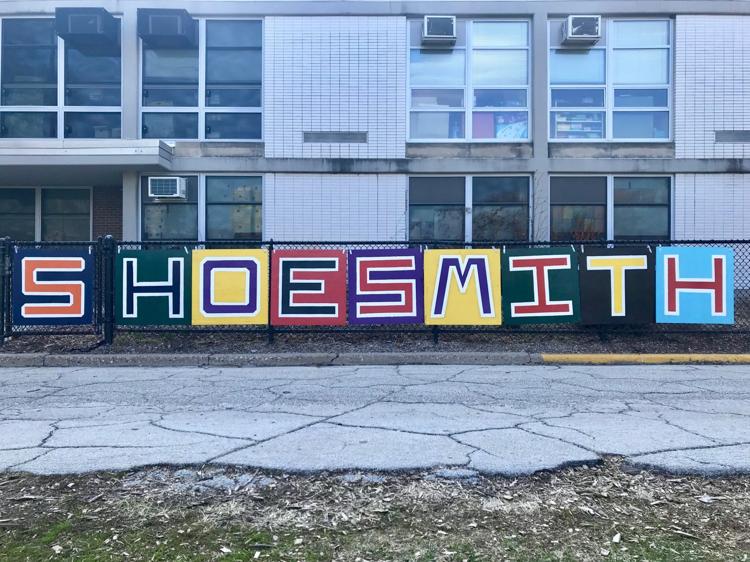 Kelly Lane, who teaches fourth grade math at Shoesmith Elementary, 1330 E. 50th St., also said teachers are more prepared heading into the fall than they were last spring, when the shift to remote learning was abrupt and lasted much longer than anyone anticipated.
"At this point, teachers have had the summer to wrap their heads around what instruction might look like remotely," she said. She said the uniform adoption of Google Classroom may help parents with multiple children juggle multiple projects going on at once.
Lane said Shoesmith was structured in terms of its education last spring, however, and will continue being structured this fall. She will have a 30-minute advisory period, a 45-minute lesson, two 25-minute lessons to smaller groups, and two one-hour periods of office hours and small group instruction.
But she said she and her colleagues will be placing a much greater emphasis on social-emotional learning (SEL) now, as the coronavirus pandemic stretches into its sixth month. 
Teachers are balancing their charge to educate students on top of unprecedented professional demands, teaching amid the horrific stresses of the life-threatening, widespread disease, a recession worse than any since the Great Depression and and the worst racial strife and protests in 50 years.
"With this being the beginning of the year, it's just really different than switching to remote learning after we've already built these relationships with students," Lane said. "We have a lot more time for building relationships and SEL lessons, and those SEL lessons are going to continue throughout the entire year. We're always intentional about them, but especially now, students need that more than ever."
Lane said her priority this year is to give her students a space to feel welcome, loved and safe: "That is my first priority, and after that, I'm going to teach them math."
Emma Lehner, another Shoesmith fourth grade teacher, of language arts and social studies, said it is incredibly daunting to devise an online reading lesson that students will not only engage with but enjoy. Like Calhoun, she said she has personally sought out professional development and collaborated with other educators to find best strategies for online and virtual educating.
She also acknowledged what is lost by not being in the classroom together, especially in such fraught times: "Students would tell their friends what they were thinking, they would come to us and tell what they were feeling."
The goal, she said, is not to lose that, through a concerted effort to build a space where students feel safe to share whatever is on their mind, with scheduled time to discuss the important issues of the day as well as flexibility to cut schedules, as her class did at the height of the George Floyd protests late last spring, and discuss the issues of the day.
"Not only having time set aside to still be connected and build trust with one another but also be willing to put their social and emotional needs above some of that instruction when you see fit," she said.
And they must do this, of course, with classes of entirely new students — not ones whom they had in the classroom before the pandemic necessitated remote learning last year. And, because both teachers are white, they are once again navigating the color line with students in these days of days.
"I have planned a lot of identity work for kids, delving into their own identity and exploring that. And while doing that, I'm going to be doing it with them," Lane said. "I'm sharing with them parts of my identity and being vulnerable with them and telling them who I am as a person and not just as a teacher."
"Part of my identity is that I'm a white teacher, and a majority of my students are Black. And if they're not Black, most of them are not white. And that is real, and it matters, and it also matters for building trust. So I think part of building trust is letting them know where we stand when it comes to how their lives are valued in society, and they know that we value them, and that we prove that with our actions."