As COVID-19 rates in Chicago increase exponentially, testing sites across the city are finding themselves more utilized — and more taxed — than ever before.
In Hyde Park-Kenwood and the surrounding area, clinics are setting plans in motion to build capacity and ensure provider safety in order to deal with the rapidly increasing demand and worsening weather. 
Three of the four testing sites in Hyde Park and Kenwood — Howard Brown Health, Friend Health and the Komed Holman Health Center — provide walk-in COVID-19 testing without a reservation, though Friend Health recommends them.
Friend Health and Komed Holman, part of the Near North Health Service Corporation, also test patients from their cars.
The University of Chicago Medical Center also does coronavirus testing, but only by appointment, and only for patients who are showing symptoms.
---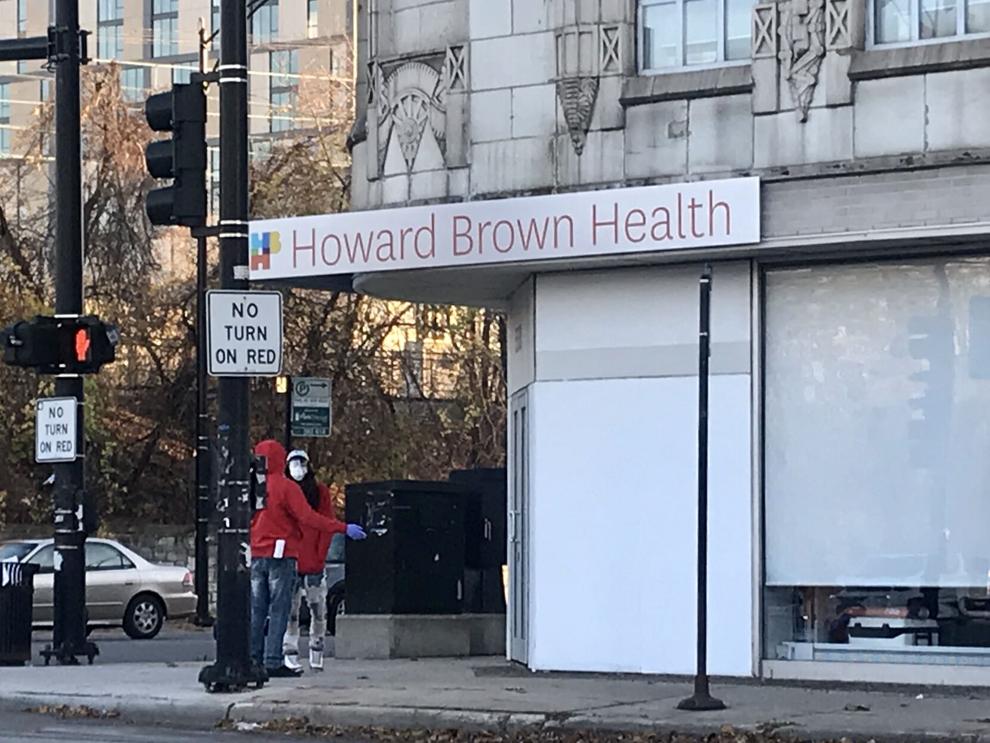 Anu Hazra, an infectious disease specialist at Howard Brown Health clinic in Hyde Park, 1525 E. 55th St., said the clinic was testing up to 50 people a day until the end of October. Now, two weeks into November, the clinic is testing anywhere from 120-170 a day.
Howard Brown does not require appointments, and patients do not have to be showing symptoms to get a test, but Hazra, who also works at the University of Chicago, said the processing time has been an issue.
"We've been trying to figure out better ways for workflow for our lines," he said. As it stands, Howard Brown is doing coronavirus testing on the first floor of the Deco Arts Building with clinical operations upstairs, but Hazra said "it's a constant juggle" to balance staff between the two roles, to process patients and data between both Howard Brown and the state's computer networks.
Most patients are uninsured or underinsured, so tests go through the Illinois Department of Public Health. Hazra said the average turnaround time for results is 2.3 days as of the first week of the month.
Should the exponential growth of cases increase, Hazra said Howard Brown may take staff away from the primary care clinical work and have them do COVID-19 testing and data-entry. Howard Brown is a federally qualified health center and Chicago's largest provider of health care for LGBTQ people, and Hazra said that work for that population will continue through the coronavirus pandemic.
"Primarily for our patients living with HIV or who are living at risk of HIV, it is very important for me personally and the institution to make sure that continues," he said. "Back in March and April, we delved into tele-health as a way to continue sustainable ways of providing care. We're looking to that again now and then continuing our walk-in STI testing and treatment as well."
Hazra forecasts a long winter of COVID-19 and is trying to plan for sustainability over that time for his staff, including adequate time off to prevent burnout. There has been no inter-office spread of the coronavirus within Howard Brown.
But he compared health care providers' memories of the first wave of the pandemic to post-traumatic stress disorder, adding, "A lot of health care workers feel really frustrated based on basic public health messaging that really hasn't been followed through or has been openly ridiculed by either the federal government or other people in power. All of our essential workers were called heroes six months ago and now are called again to really face what will likely be one of the worst waves that we've noted of the pandemic itself."
"I think the pandemic has really put a spotlight on how underfunded and how undervalued our public health systems are, at regional, state and federal levels," he said. "But that being said, I think I and my staff have really seen glimmers of hope and some sort of light at the end of the tunnel, whether it be therapeutics or whether it be this new federal leadership coming in, really seeing folks trusting science and really seeing how that can bring itself down to people at both state and city levels."
"As we enter the second surge, I am concerned about my staff as well, making sure not only that they're protected from COVID — which I think is the honestly easy part: we know how to protect them from COVID — but it's protecting them from moral injury and burnout. That's the harder thing, and that's what I really want to make sure at Howard Brown that we're able to do."
---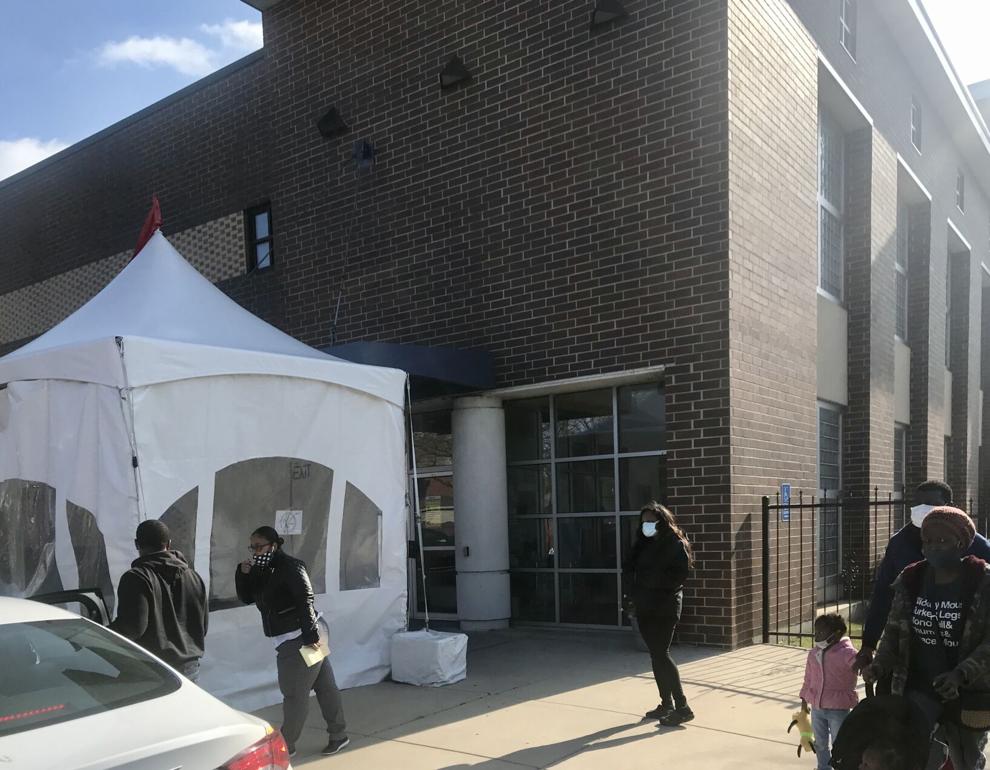 The Komed Holman Health Center, 4259 S. Berkeley Ave., does drive-in and walk-up COVID-19 testing on demand, and patients do not need to show symptoms to get a test, though symptomatic individuals can get a rapid test with results in 15 minutes. (Asymptomatic takers tend to return false results.)
"I think our busiest day thus far we've done 100," said Near North Health Service Corporation Chief Medical Officer Stephanie Cox-Batson. "That was a very busy day. In general, we have more capacity for doing testing."
Turnaround is taking anywhere from two days up to a week; Near North Health Service Corporation, a federally qualified health center (FQHC), is sending drive- and walk-up tests to the Illinois Department of Public Health, for processing.
"It's unpredictable," she said. "I send a batch out and they'll come back in two days, and then the next day I'll send a batch out, and they'll come back in five days. That part is not very predictable."
"I think there's nothing that us in health care can do. I think the state is doing all they can to turn these things around as fast as possible. It's just a matter of how much capacity the system has to process all of these specimens," she said. "Looking to the future, we're hoping that the sensitivity and accuracy of the rapid tests is going to improve for patients that don't have symptoms. But right now, that's not the case."
Cox-Batson said Komed Holman has the capacity to handle the second surge, and she said the Cottage View Health Center, 4829 S. Cottage Grove Ave., is also doing testing without appointments, albeit not drive- or walk-up.
But Komed Holman is facing the fast-approaching reality of a Chicago winter. Cox-Batson said she is optimistic that the site will remain open most days: the drive-thru is adjacent to the clinic's heated foyer, where staff can warm up before going out to test patients in their cars. Near North has also ordered a heated tent to replace the one currently in use.
The biggest issue before them, Cox-Batson said, is "a significant shortage in staffing, partially due to the fact that a many of our staff need to be home with (their) children, who are remote learning." Others need to quarantine because of COVID-19. But she said Near North practitioners are handling the situation well.
"We have a lot of people who are very mission-driven, and you don't go into this work in the FQHC world to get rich," she said. "They're really there to help the most vulnerable. I think it gets tiring to continually not just place yourself at risk, but we go home to families and children, and I think that's really where the real fatigue sets in — not wanting to expose your grandmother, mother or husband. But by and large, I feel like people are pretty sturdy."
Brionna Walker, a nursing assistant at Komed Holman who had administered tests, said the volume has picked up in North Kenwood.
"We were seeing 15-25 people in the morning, and then in the afternoon about the same. Now, we're seeing about 40-45 people in the morning, and then in the afternoon it's picking up, maybe like 60-70 people," she said.
Although the coronavirus pandemic is the worst public health catastrophe in more than a century, from Walker's perspective, "It's not too different from the day-to-day clinical things that you see on a regular basis."
"You've just got to stay masked up, and as long as we're taking our proper precautions, we're OK," she continued. "I feel safe, because I take as many precautions as I can. We have our cleaning stations. We wash our hands consistently. I don't feel like I'm at risk."
Walker did compare the work to an assembly line — the same things again and again — but she said she likes her job. Infection control protocols prevent as much communication with patients as possible, but she said one man who tested positive came back after recovering at the hospital to thank the Komed Holman workers for their service.
"He didn't know what was wrong with him, and he was just so happy that he's better now," Walker remembered. "It makes us feel happy when they come back."
Cox-Batson said she wishes business and church leaders would let Near North set up mobile testing sites on their properties at hard-hit areas in the city. It was a sentiment shared by West Sider Kenya Battle, who came to Komed Holman to get tested for the first time after an exposure at work, after encountering appointment requirements at testing sites elsewhere in Chicago.
"This is the first site that I've come to where it's not a long line," she said, albeit while waiting for the Komed Holman staff to finish their lunch break. "I'll wait, compared to all the lines that I just came through, to come here."
---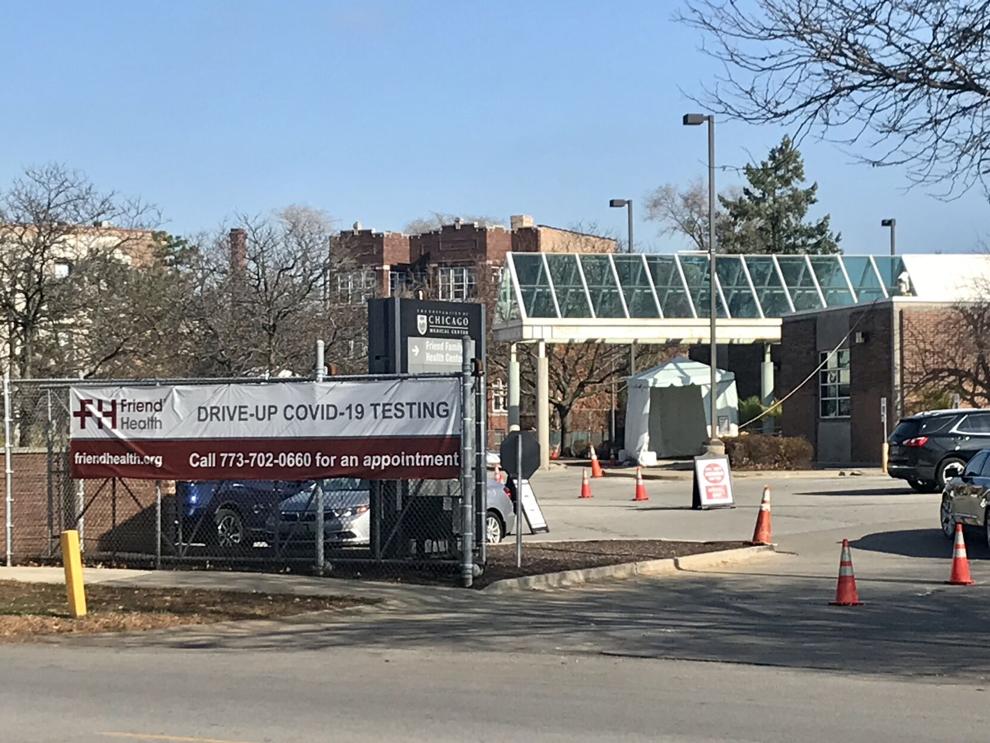 Wendy Thompson, the Chief Officer of Strategy and Development at Friend Health Cottage Grove clinic, 800 E. 55th St., said appointments are recommended, but walk- and drive-in patients are also accepted, as unforeseen circumstances do arise.
Because of the colder weather, the South Shore site, where around 100 people are being tested a day, has moved from Bouchet Elementary to Woodhull Park, 7340 S. East End Ave. The Cottage Grove drive-thru testing site continues to be at the main Friend Health clinic, but a tent will be replaced by a module unit to provide staff with more shelter.
Friend Health is testing on Mondays, Wednesdays and Fridays in Hyde Park but will likely begin testing on Saturdays to meet demand. Currently, 125-150 are being tested a day at the Hyde Park Cottage Grove clinic, with an average turnaround time of 2-3 days.
"That's based upon staffing that we currently have, which I will say, just across-the-board, is the biggest challenge," Thompson said. "We are rapidly redeploying staff, engaging temporary support to try and meet the need. This is our biggest priority right now. Certainly we are always focused on the preventative care for the individuals we serve, but right now, we're in the middle of a pandemic. So we have to get this under control."
Asked how Friend Health is expanding capacity with finite resources — professional health care workers are extremely in-demand amid a raging pandemic — Thompson said the federally qualified health center is sourcing wherever possible, from health educational institutions that can provide health assistants who can administer the tests to paying existing staff overtime for more hours.
"We're also constantly looking at ways to make the process more efficient," she added. "We're looking at potentially another drive-thru location that would be exclusively appointment-only, because we know we would be able to do high-volume at that location, but that would all be contingent upon staffing." (It is unclear whether that location would be at the Cottage Grove clinic.)
Thompson was frank about the dire straits of the present situation and that "in addition to the masking, social distancing and hygiene, we just have to stop the high level of activity that's occurring."
"I can't say enough about our testing team, and some of them haven't taken much time for themselves," Thompson said. "I will say, across-the-board, everyone's a bit tired, but I think everyone gets how important that this work is. This is life or death in many cases. It's the most-important work that we can do at this point. I'm incredibly proud of them."
Julie-Ann Collins, a nurse practitioner at Friend Health Cottage Grove, said she has seen "quadrupled" growth in the past three weeks: "We are bursting at the seams with the number of people that we are seeing, and our positivity went from five to 10 to 30 a day."
"If we are not able to test our community, it's going to be very dire for them," she said. "I don't know where our community would go for testing if we are not able to handle the capacity that we're seeing, and we are only expecting that it's going to get worse after the Thanksgiving and Christmas holidays, when everybody gets together without masks."
"Right now, we're all exhausted," Collins said. The work is not unsafe, she said: the taxing part is getting people's results to them in a timely manner. Results must be sent encrypted. Some patients lack regular access to text messages and email. The clinic is being "bombarded" with calls requesting results, she said. And there is a time element to track down people with positive test results so that they can begin their quarantines.
She urges everyone to wear a mask, to protect themselves and others around them, and she encourages people to gather virtually or over the phone over the holidays.