Rico Nance forgives the two gunmen who robbed his restaurant, the Litehouse Whole Food Grill, on April 29, but it stings that they targeted a successful Black-owned business known for giving free meals to needy people — especially since one of the robbers had availed himself of that generosity for months.
"They could have just asked," Nance said. "We give money out of here all day long to people who are in need. We've helped out thousands of kids like them before."
The stolen $700, which his insurance will not cover, is another blow in the midst of the coronavirus recession, which has eliminated 80% of his business, forcing him to lay off employees and temporarily stop handing out meals to those in need.
Amid plummeting restaurant traffic, April 29 had been an uncharacteristically busy day; Nance was not at the restaurant, 1660 E. 55th St., at 7:50 p.m., when the incident occurred, but came immediately afterward.
The identity of both men, whom the Chicago Police Department report appeared to be 17 to 21 years old, is unknown, and they remain at large. Detectives are investigating.
"As soon as (the cashier) went to go take care of him, he pulled a gun out on her," Nance said. "He kept saying, 'I'm really sorry for doing this. My family just doesn't have any money due to corona, and I'm really sorry. I don't want to do this.'"
The other robber jumped the counter and robbed a cook of his personal belongings at gunpoint in the restaurant's kitchen.
After they fled, the cook realized he recognized the man who robbed him from the restaurant's "house meals" program.
"He said he was shocked that it was the same man. He looked at him like he never knew him a day in his life when he pointed the gun at his head," Nance said. "After he took the money out of his pocket, he said, 'Go back through your pockets. Make sure you don't have any more.'"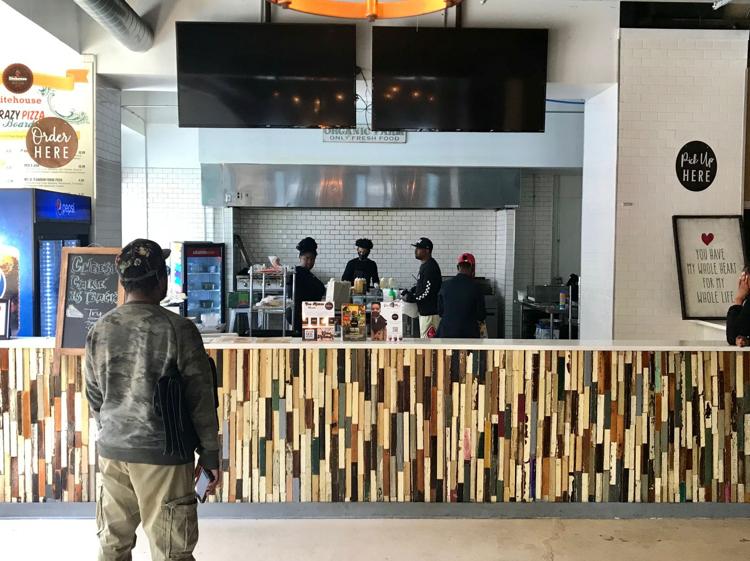 Since opening in 2012, Litehouse has distributed more than 150,000 free meals. Until he had to cease giving them out because of the economic headwinds, Nance said his restaurant was handing out more than 100 house meals a day, up from 30-50 before the crisis. While Litehouse has been burglarized before, this was its first robbery.
"The same people that we've been able to help turned their back on us to rob us and take certain things away from those kids that they can't get back: their sense of innocence, from having a gun pointed at your head," Nance said. 
"Everybody's going through stuff because of the pandemic. I'm not going around robbing somebody because I don't have. At least I'm going to ask, to see if there's something I can do to work, to get my hands dirty, to get some money, versus coming in and robbing a place that's been feeding you for free for the last six months. That's a smack in the face — but we forgive them."
Nance has launched a website, www.onemillionmouths.org, to raise money to resume giving out house meals. As of Friday afternoon, it has raised more than $16,000 of its $25,000 goal.