The spread of the highly contagious delta variant, the large number of unvaccinated people and the ability of some vaccinated people to get infected have once again shifted the fight against COVID-19, Gov. J.B. Pritzker said in an Aug. 4 press conference. 
"Every time we think we know where this virus is headed, it changes and it shifts," he said. People in their 20s and younger nationwide, even without underlying conditions, are now on ventilators, he observed, and he told young adults that the worst-case scenario can and is happening to them.
Luckily, the vaccines remain incredibly effective at keeping most people from becoming infected with the coronavirus, and if vaccinated people do get a breakthrough infection of COVID-19, they are spectacularly effective at keeping them out of the hospital or dying.
"Get vaccinated," Pritzker said to all Illinois adults and parents and guardians of children aged 12 and older. "I wish we could have avoided having COVID interfere with our summer, but the virus and its effects are increasing once again, and the largest group affected who are being hit especially hard are those who are unvaccinated.
"As your governor, it's my duty to say that we all must take immediate and urgent action to slow the spread of the delta variant. People are dying who don't have to die," he said. "Given our current trajectory, we have a limited amount of time right now to stave off the highest peaks of this surge going into the fall."
Masks will be required at all Illinois long-term care facilities, daycares and pre-K-12 schools. The masking requirement extends to indoor but not outdoor activities and sports. The guidance applies to all schools, public and non-public. Chicago Public Schools had already announced a mask mandate.
"The reality is that we do really need to focus on getting people vaccinated," said Dr. Emily Landon, University of Chicago Medicine's lead epidemiologist, in an interview. The problem, she said, is twofold: the delta variant is believed to cause significantly more viruses to be present in infected individuals, and so few people are wearing masks anymore.
"You used to only get exposed to enough virus to get sick when you were having dinner with someone at their house or meeting up in a private setting, but now, you can maybe get enough virus at the grocery store, because it's so much more virus, and there's no protection," she said.
When the vaccines were going through testing a year ago, everyone was wearing masks and social-distancing all the time, and there were occupancy limits everywhere. Now that those non-pharmacological interventions are largely gone — in Chicago, masking remains a recommendation, not a mandate — people are getting exposed to vastly larger quantities of coronaviruses in ambient indoor air than they were before.
"By putting masks on, you can essentially make vaccines more effective," Landon explained. "Vaccine gets you most of the way, but masks get you a non-trivial amount of protection."
Chicago's situation relative to other states, Landon surmised, is why Dr. Allison Arwady, commissioner of the Chicago Department of Public Health, decided it was safe to have Lollapalooza. "Looking at it from her standpoint, it's going to bring a ton of money into the city, and we're relatively protected in terms of hospitalizations," Landon said.
At an Aug. 3 press briefing, Arwady said that while evidence shows the delta variant to be more contagious, there is not evidence that it makes people more sick, and the evidence remains that vaccination protects significantly against severe outcomes.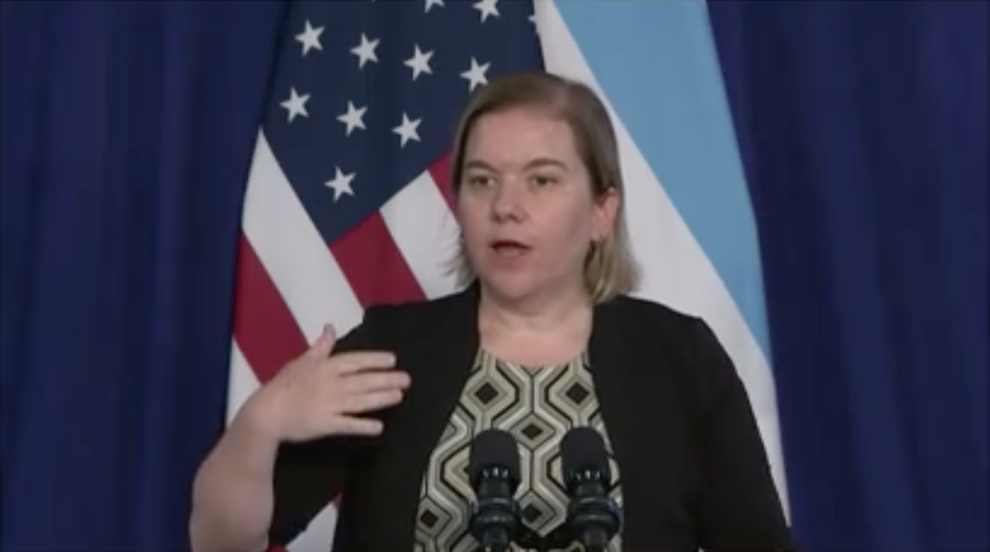 "I have not seen anything that makes me concerned about, for example, overwhelming the health system, or the huge number of cases like we saw in the prior waves," Arwady said. "Every person we get vaccinated helps keep those curves lower."
She is, however, concerned about places in Chicago that are not vaccinated enough. Mid-South Side residents of the neighborhoods surrounding Hyde Park-Kenwood are statistically less likely to be vaccinated than the city's average, as well as less likely to be vaccinated than their neighbors in Hyde Park.
Even as every Chicago ZIP code has higher vaccination rates than some downstate Illinois ones or others in Southern states, "There will be largely preventable infections, hospitalizations and probably deaths," Arwady said. "Anybody who knows folks anywhere in Chicago who are not vaccinated, now is really the time to do that."
New York City has announced plans to require proof of vaccination before people eat indoors or go to gyms; New York state has a vaccine passport. Both settings are higher risk than others because people must take their masks off to eat or drink, and people exhale a lot when they work out. The CDC has detailed outbreaks in both settings, including a fitness center last year in Chicago.
Chicago has no plans for such a requirement; Illinois has no vaccine passport.
Pritzker, when announcing the first statewide coronavirus restrictions, characterized them as "initial." He said the mitigations going into effect are designed to protect vulnerable Illinoisans — schoolchildren too young to be vaccinated and those in nursing homes — as the state works to get everyone vaccinated.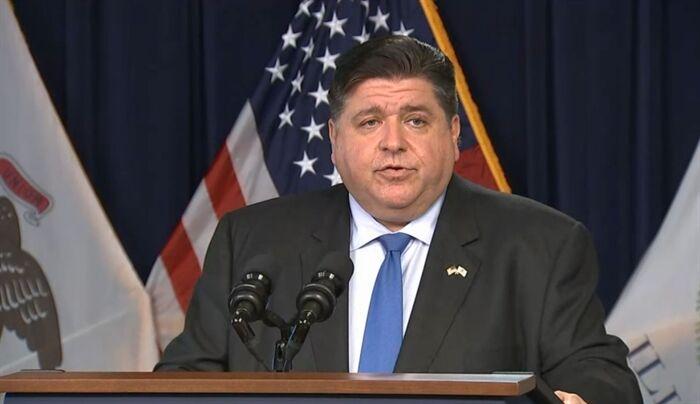 "There's a menu of options for managing the waves of this virus," he said. "We're simply taking advantage of what we think will work for the most vulnerable populations to keep them safe."
Arwady said she is pleased to see Chicago restaurants and particularly bars limit admission to vaccinated patrons. Her department is keeping track of establishments doing so and may release it to the public.
"My hope is that people who are taking COVID seriously would actually want to go to businesses that have made those decisions," Arwady said.
"The problem we have is that unvaccinated people have a tendency to think, 'It's 1 in 100, who cares? I'm not going to die. I don't care if I get COVID," Landon said. "Then the people who get vaccinated and are carefully trying to avoid COVID look at the statistics and say, "Oh my God, vaccinated people are getting sick. If I go, I'm likely to get sick.' And the reality is that's not true. The CDC's right. The vaccine protects you from getting COVID a lot. It reduces your risk by 85%. If you want to be extra careful, wear a mask, reduce contact with people you don't know, if you don't know their vaccine status, and who aren't masked."
Landon, who is herself immunocompromised (rheumatoid arthritis), said at some point, everyone will likely get COVID-19.
"But I'm not so worried about COVID if I've been vaccinated adequately, and it's mild, and it's not that bad," she said. "I'm worried about the fact that half the people are unvaccinated, and the unvaxxed people are still at high risk of bad outcomes. All of this wearing mask indoors is to protect the unvaccinated, whether they're unvaccinated because they're (expletive), they're unvaccinated because they just can't get to a place to get a vaccine, or whether they're unvaccinated because they're not eligible for a vaccine yet. There's a lot of reasons, but it's our responsibility in public health to try and protect them."
Hyde Parkers respond
On a weekday afternoon in Harold Washington Park, Hyde Park residents responded to the bothersome pandemic news with degrees of worry and resignation.
Barbara Thomas, out for a walk, has been vaccinated but still has been eating, socializing and exercising outdoors whenever she can.
"I'm just generally cautious," she said. "I kind of got in the habit."
For a long time, she has been concerned about variants. She has continued wearing masks. She is not too worried about her own health, but she would, at her age, like a booster.
Landon, for her part, said diverting public health and resources to doing a large-scale booster program is not a great idea.
"However, immunocompromised individuals and old people are going to need to get third doses, but I wouldn't call that a booster," she said. "A booster implies that you had a great immune response and then it dwindled and you need to boost it back up again. I would say that people who are immunocompromised and very old individuals never had a very optimal immune response, at least in terms of number of antibodies. They never did as well as young healthy people. A third dose is just a way of getting them to the same place as everybody else was."
Dawuad Talib, running the Harold Washington Park Tennis Camp for seven children aged 5 to 15, said all his age-eligible campers have been vaccinated, as he has, as have his interns. Masks are worn unless players are on the court playing singles, at which point players are 34 feet away from each other.
"It's a tight-knit group that's been hitting together for awhile, so we basically take care of each other," Talib said.
Last summer's camp was fully remote. But even earlier this summer, when cases were not surging and the delta variant was not predominant, Talib was figuring that 2022 was going to be "the target time for us to start to relax." He figured, for instance, that elected officials put opening things up before people's health and wondered why the government had not put the economy on ice, taking care of people's livelihoods, until the pandemic had moreso passed.
He noted how much stricter protocols are at the University of Chicago Laboratory Schools, where he coaches.
"I can't even coach there on the courts," he said. "It seems that — for various reasons, depending on what your end game is, what your bottom line is, in terms of importance — you've either got to have an open city or you've not. In our case, tennis is inherently socially distant, so we can operate this with some degree of comfort. And to support that, we've had a pod we've been hitting with since COVID hit, and we trust and look out for one another."
"I would love to be in the room to hear (government officials) arrive at the decision to hear what it's really based on," Talib said. "As far as I'm concerned, if we aren't operating as though we are one family, then we're not operating together in the first place."
Cornel Benford got vaccinated at his son's insistence in order to see his grandchild. Relatives on both sides of his family have died in the pandemic.
Per his admission, he is "not a party person," and the ongoing pandemic has not affected his day-to-day life too badly. He only has a few visitors to his house anyway, and he occupies his time making latch-hook rugs in the park while playing funk. "The way society is now, a lot of times you don't want to be out anyway," he said.
"I'm a family man. I'm staying healthy for the missus, the children and the grandchildren. Out of that circle, I'm not really worried about it," Benford said.
Demetrius Huff got the coronavirus after a family gathering over Easter. He has not been vaccinated and is skeptical of his health care clinic for offering him money to do so, alongside the recent news of breakthrough infections, his own assumed post-infection natural immunity and the vaccines' yet-attained final approval from the Food and Drug Administration. (All three in use in the United States have been given emergency authorization.)
"Why are you putting something in your body if you don't even know what's in it?" he asked. Huff's friends have advised him not to take it, and he acknowledged some inclinations among African Americans towards conspiratorial thinking around medical issues.
But Huff was sick for almost three weeks this spring; his whole family got it, even after he washed his hands religiously and sanitized his entire house.
"Until I caught it, I didn't believe it was real," he said. "I was like, 'It's a cold, you die from pneumonia. What's the difference? Get over it.' But then I got real, real sick. I was too sick to talk."
Hannah Mosher got her first vaccine dose in March. "I was one of those people who was trying to get in as soon as I could possibly qualify," she said. "My fiancée actually lucked out, because she didn't qualify yet, but when we went out, it was the end of the day, and they had another shot at the bottom of the vial that they were going to waste if they didn't take it."
Both of their families live in the Midwest, and they all got vaccinated, too. So did their friends. "Since we don't have kids, we don't have to worry about kids under 12," she said. "It was really freeing. It meant we could spend time with people inside without masks and actually see friends and family."
But that is starting to change, more on an emotional level than anything. Mosher never stopped wearing a mask inside stores. While her fiancée was going to indoor restaurants and bars, Mosher never did, because she has chronic vertigo. The delta variant's spread will not change what she is doing with her life right now, so long as she doesn't need to wear a mask at the park.
"Neither of us is really worried about catching the virus," she said, "because we are both young and fully vaccinated. So if we got sick, it probably wouldn't be that bad. But we don't want to contribute to the spread."
Mosher is most concerned about situations with unvaccinated people, particularly children, if she would happen to have a breakthrough infection. The chances are fairly unlikely, she said, and she is, after all, masking indoors
"I think the thing that's changed for us is this last week has felt emotionally difficult in a way, because even though we probably don't need to change our activities very much yet, that feeling that we were going in a positive direction and moving upward as Chicago and also as a country is gone now," she said. "It feels a little like we're heading back towards the dark cave. That is actually emotionally difficult."
And she worries that if more people do not get vaccinated, there is the potential of a variant that is vaccine resistant.
"It's just discouraging, thinking that we as a country had an opportunity to be so much better off than we are now."
---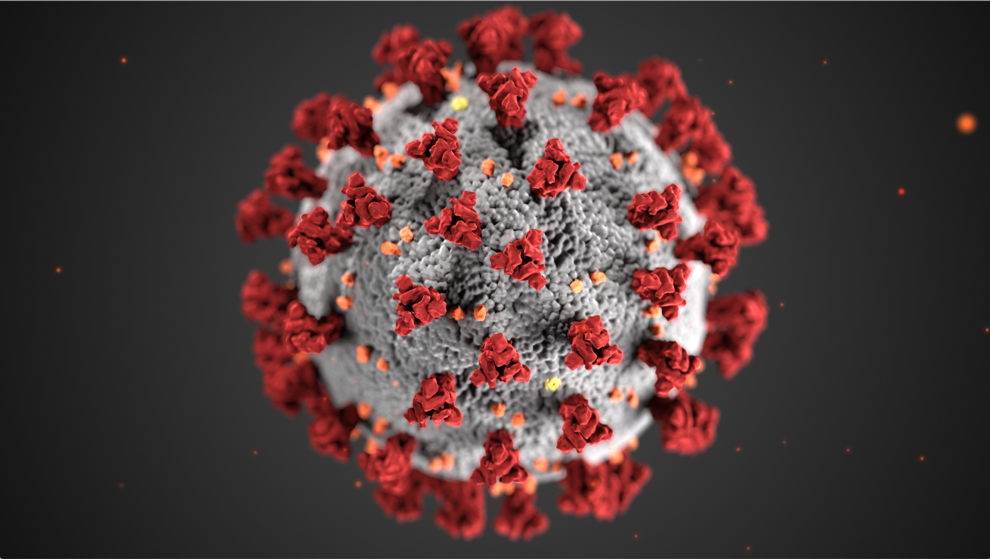 Case numbers continue their increase on the mid-South Side:
In 60653, covering North Kenwood and Oakland, 27 people tested positive for COVID-19 between July 25-31 out of 629 tests — a 4.6% positivity — up from 24 the week before, and no one died, the same as the week before. The number of tests performed rose 14%, and 38.9% of residents are fully vaccinated, up 0.4% from the week before.
In 60615, covering northern Hyde Park, southern Kenwood and northern Washington Park, 37 people tested positive out of 978 tests, up from 23 the week before — a 3.8% positivity — and one person died, up from none the week before. The number of tests performed rose 22%, and 55.3% of residents are fully vaccinated, up 0.2% from the week before.
In 60637, covering southern Hyde Park, southern Washington Park and Woodlawn, 46 people tested positive out of 1,132 tests, up from 39 the week before — a 4.9% positivity — and no one died, the same as the week before. The number of tests performed rose 22%, and 39% of residents are fully vaccinated, up 0.2% from the week before.
In 60649, South Shore, 35 people tested positive, up from 24 the week before, out of 1,161 tests performed — a 3.5% positivity — and one person died, up from none the week before. The number of tests performed rose 14%, and 33.8% of residents are fully vaccinated, up 0.4% from the week before.
Citywide, 52.6% of Chicagoans are fully vaccinated. The numbers are accurate as of Aug. 5 and are listed at chi.gov/coviddash.
In Southern states that are experiencing perilous delta variant-driven surges of COVID-19, vaccination rates have crept up. Vaccination rates have not done so, however, in under-vaccinated Chicago ZIP codes.
"Our numbers are flat over these last few weeks," Arwady said. "They've picked up just a very little bit. Anecdotally, we have heard some people that it's time to do it, with the delta variant."
That said, she expects cases to continue to rise. Anyone getting vaccinated now helps keep Chicago's delta surge stay lower, she said, and protects people too young to get vaccinated or who are immunocompromised.
The city's website for free COVID-19 testing is chicagocovidtesting.com; more information is available at chi.gov/covidtesting.
The city's website for vaccine information is chicago.gov/covidvax. The city's online platform for vaccine scheduling is zocdoc.com/vaccine. City operators are available at 312-746-4835 to handle any questions regarding the vaccine.
Capacity of the Protect Chicago at Home program has been doubled; Arwady said the city is seeing good uptake among older and adolescent Chicagoans as well as their families. Up to 10 people at once can be vaccinated at their homes by appointment; hours are weekdays, 8 a.m. to 6:30 p.m.
Anyone who gets vaccinated (both the Pfizer-BioNTech and Johnson & Johnson vaccines are available) will receive $25 Visa gift cards, which can be used anywhere Visa is accepted. More information is at 312-746-4835 or chicago.gov/athome.
Howard Brown Health is offering the COVID-19 vaccine to everyone aged 16 and older, with sign-up at 872-269-3600. Katsaros Pharmacy, 1521 E. 53rd St., is offering appointments online at katsarospharmacy.com for the Johnson & Johnson vaccine. Friend Health is scheduling vaccine appointments at all three of its South Side locations at friendhealth.as.me for the Moderna vaccine.
UChicago Medicine is also now vaccinating everyone, regardless of patient status. The scheduling number is 1-888-824-0200.
The Cook County government is offering sign-up for vaccines at vaccine.cookcountyil.gov.