Month 19 of the COVID-19 pandemic sees the Ancona School, 4770 S. Dorchester Ave., operating with an interim head of school, Liz Iverson, while reaffirming the independent ethos of the school's 59-year history.
As was done in the fall of 2020, everyone is learning in person. Unlike last fall, nearly 100% of eligible 7th- and 8th graders and 98% of faculty and staff are vaccinated.
The "parallel option," when students could stay home and watch classes in real time via Zoom, is no longer being offered. 
Physical education teacher Taye Brown noted a significant amount of Zoom fatigue. Friday assemblies are still conducted over teleconference, but live-streamed Zoom classes are out.
"Now students are traveling around the building and having a sense of normalcy," Brown said. "Still hand-sanitizing, mask-wearing."
Last year, each student had their own package of materials, specifically not for sharing. That is no longer the case, though steadfast cleaning is de rigueur. Brown's classes have moved away from all-no-contact sports like badminton and tennis to the normal PE curriculum, albeit masked. Normalcy is near, she said, but not at hand.
School Communications Director Kira Dault said the vast amount of accumulated data about the coronavirus's spread in school settings over the past 12 months has been a great boon for Ancona. Entry to the school building itself for Ancona families has been allowed, for instance.
"We've been able to focus out mitigation strategies on where the science points," she said. "One hundreds percent of our unvaccinated students are tested every week," a change from last year (and not what Chicago Public Schools is doing).
Ancona also has a test-to-stay program, so that if there is a positive case, massive quarantines of close contacts is not necessary. Close contacts of the positive are tested every other day, and if they test negative and remain symptom-free, they stay in school. As of the end of last week, the program had administered 800 tests since the beginning of school.
There was one COVID-19 case identified early in the year, before the test-to-stay program was fully running, in a class too young to get vaccinated, but the case, Dault said, showed the success of Ancona's mitigation system at staunching the disease's spread: none of the student's close contacts became infected.
On more quotidian levels, the pandemic has shown that the traditional beginning-of-year indoor potlucks for every grade level are now preferably held as outdoor picnics, and the curriculum night is more accessible for busy parents when done online, not in-person.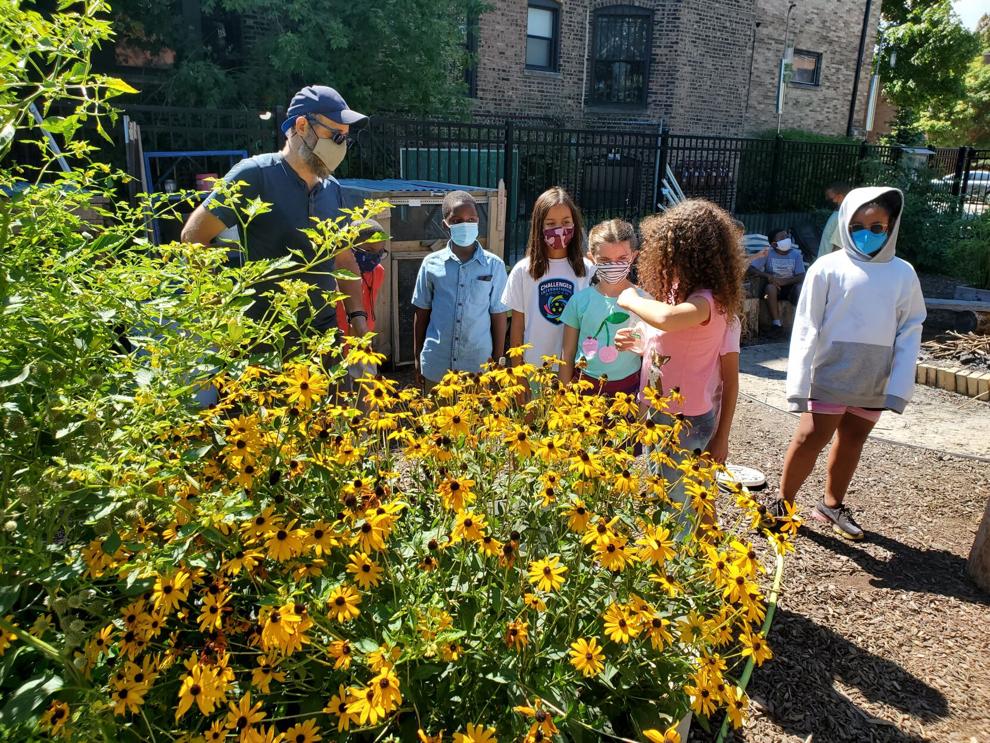 Brown is also transitioning into director of school culture, in charge of equity and inclusion work and experiential learning. 2021 has seen "a great shift this year in the positive" compared to 2020, she said, which saw the retreat to remote learning in the spring followed by a return to the building for most students that fall, but with "a low buzz of anxiety."
"Stamina was lagging last year," Brown said. "I would say that this year is so much more improved from last year, just in learning readiness when they came back from last summer."