The United States is swiftly changing its relationship with the ongoing coronavirus pandemic, in light of the continuing rollout of highly effective vaccines and falling numbers of Americans becoming sick with and dying from the disease.
The U.S. Food and Drug Administration recently expanded the emergency use authorization for the vaccine manufactured by Pfizer-BioNTech, and on May 13, Illinois and Chicago announced that vaccination sites would be ready to vaccinate 12- to 15-year-olds.
According to health officials, the Pfizer vaccine was found to be 100% effective in preventing COVID-19 among participants aged 12 through 15 years, and side effects were similar to those 16 years of age and older, including pain at the injection site, tiredness, headache, chills, muscle and joint pain, and fever.
Also on May 14, the U.S. Centers for Disease Control and Prevention released new guidance for masking which said fully vaccinated people can stop wearing masks in most indoor and outdoor locations, with exceptions for public transportation, planes, hospitals, doctors offices and prisons.
In response, Gov. J.B. Pritzker tweeted, "I firmly believe in following the science and will revise my executive orders in line with (CDC) guidelines lifting additional mitigations for vaccinated people. The scientists' message is clear: if you are vaccinated, you can safely do much more."
On Friday, he put the state in the "bridge" phase to full reopening. Restaurants and bars can increase capacity from 25% to 30%, and outdoor capacity is allowed up to 50% for standing areas. As well, vaccinated people do not count against capacity limits. The largest increase is to social events, which can allow 250 people indoors and 500 outdoors. Previously, those were capped at 50 people.
Pritzker's office has said Phase 5, which is free of capacity limitations, could happen as early as June 11 if transmission numbers continue to decrease. Mayor Lori Lightfoot, who has joined the city in the state's bridge phase, has said she expects Chicago to reopen on the same date.
In an interview, Dr. Emily Landon, the chief epidemiologist at University of Chicago Medicine, recalled that in March, Dr. Anthony Fauci, the nation's top infectious diseases doctor, had said that the U.S. should not ease restrictions put in place to prevent the spread of COVID-19 until new coronavirus cases fall below 10,000 a day.
As of May 13, The New York Times reports a seven-day average of 35,496 people in the U.S. had tested positive for the coronavirus.
"I'd like an explanation about why we abandoned that metric," Landon said. "Maybe there's a good reason behind it. Maybe that metric's unnecessary. Maybe they believe, for some reason, that that metric's no longer accurate or appropriate. But I'd really like to see some science behind our math, because there was some science behind why we picked it."
Landon has rheumatoid arthritis, takes immunosuppressive drugs and said there is not much information about how protected she and people like her are. The CDC's mask recommendations for fully vaccinated people "are absolutely based on science," she said, "but there are individuals who may not be as protected, and I'm not entirely sure all of them know about it."
She said that immunocompromised people, like people who take steroids for asthma, may not realize that their vaccine may not protect them, shed masks "and do whatever they want."
"The vast majority of people who have died from COVID after getting vaccinated died because they were immunocompromised, and their vaccine didn't take. It just didn't make a good immune response," she said. "At the time, because immunocompromised individuals were not included in the study, we didn't know whether or not it was going to work in those people. That doesn't mean it wasn't safe to give it to them. … But we're just beginning to know what the effect is for them.
A 2016 CDC study found that nearly 3% of Americans are immunocompromised. Landon said they are on a broad spectrum and that some are highly protected by the COVID-19 vaccines and that some are not protected by them at all. And she would hate for those latter people to take unnecessary risks without knowing.
"There is a difference between what is appropriate for individuals and what is good public policy," she said. "I think that vaccinated individuals should be able to take part in more activities in their daily life, but not wearing a mask in a pharmacy — it's sort of lame to call that a reward."
Vaccination rates remain very low in most South Side neighborhoods, Hyde Park being a partial exception. Landon stressed the importance of continued mitigation strategies, like masks and social distancing, "until we can keep all those vaccine-hesitant individuals come around, giving them the time they need to accept the vaccine, the experience they with their friends and families, and not continue to perpetuate the inequity of health care by just leaving them behind."
Local South Side businesses, she said, should continue enforcing a mask mandate and encouraging social distancing.
Chicago is doing better than almost every other major city on the racially equitable distribution of vaccines, she said, but the city is still not doing well enough, she said. Statewide, 36.5% of Illinoisans are fully vaccinated, but in overwhelmingly Black South Shore, where more people have died of COVID-19 than in any other neighborhood, only 22.6% are.
"You can't make infectious diseases an individual problem," she said. "They're just not. And while we do have a vaccine that can protect people, young children can't get vaccinated people, and immunocompromised people, myself included, may not be able to mount the response to the vaccine that we really want, and it may not be as effective."
The government should be doing everything it can to get a "heterogeneous" population of unvaccinated people vaccinated, Landon said. "It's not just about convincing people that the vaccine is safe for them. It's not just convincing people that they need the vaccine. It's also getting people the vaccine right where they are, as best we can, to make it easy for convenience vaccinators and individuals who have other things going on in their life and just don't think they're that high-risk for COVID."
"All we can do is to continue to chip away, one more vaccinated every single day," she said. She compared COVID-19 and its variants to the hare and the vaccines to the tortoise; the tortoise will win, but she does not know how many more people will die before the race ends.
"Be as welcoming as you can to anybody who still wants to wear a mask," she advised. "Don't fight against any mask mandates. Be kind and accommodating. Give people space. Be aware of other people's need for space and to wear a mask. Try not to see everybody wearing a mask as an anti-vaxxer, because they're not. And give people space when they need it."
She said to keep giving small children, who are not yet eligible for the vaccine, room, and to encourage everyone else eligible but not yet vaccinated to get their shots.
Unvaccinated people should not be dining indoors, nor should they be unmasked indoors anywhere with other people, but fully vaccinated adults with healthy immune systems can eat indoors unmasked around other people, including those infected with the coronavirus.
"You're not going to get COVID from passing somebody in the grocery store because they don't have their mask on," Landon said. "The problem is the unvaccinated individuals who don't wear their masks are going to catch it from somebody else, and the people who are immunocompromised who don't wear their masks might, and children who are unmasked.
"It's the unvaccinated and the under-vaccinated who are really going to bear the brunt of this policy decision, and I think that when we look at the numbers of people who are vaccinated, it's only 30% across the country, and it's even lower in some of our neighborhoods. So when you walk into a grocery store and see 75% of people not wearing masks but you know in that community that 25% of people are fully vaccinated, there's a problem."
Earlier this month, The Times released its bombshell report that epidemiologists no longer believe, by and large, that the U.S. will achieve herd immunity against the coronavirus. Landon supposes that the CDC's new mask guidance represents the agency settling with the fact that the disease will become endemic, regularly found in particular people or certain areas.
"I think someday we'll get to a place where people don't even think about COVID," Landon said. "Hopefully by then we'll have clear guidance for individuals in these immunocompromised categories about third doses (of vaccines), boosters more often, or 'if you're on this or that drug you're fine, but if you're on this drug, you're not fine.' That's what we need some clarity about before we make recommendations that don't sound like 'you're just going to have to stay at home and wear a mask for a lot longer.'"
Herd immunity would only come if everyone gets vaccinated or COVID-19. "Is this a strategy where we're just expecting all the unvaccinated people to just get COVID now, and that's the plan? Or is the plan for us to just expect that there's going to be some endemicity?" she asked. "I don't know what's going on."
Mask-wearing has long been politicized in this country, she pointed out, and now the government is trying to re-medicalize it.
"If that was the point, that was a bad idea," she said. "If the point was just to say 'this is going to be endemic, we're never going to get to herd immunity,' then I think this should have come with a little bit different messaging, not, 'Oh my God, this is great, we're through it.'
"And I think it's a little bit tone-deaf to say, 'This is amazing, vaccines work super-well, so we don't really need mask mandates anymore' when there are still millions of Americans really hesitant still really hesitant about receiving these vaccines. And a lot of them are Black and Brown. We kind of threw them under the bus," Landon said. "We're saying either get vaccinated or get COVID now. If we waited a little longer, I think we would have converted a lot of those 'hesitants' into vaccine-recipients"
Local COVID-19 information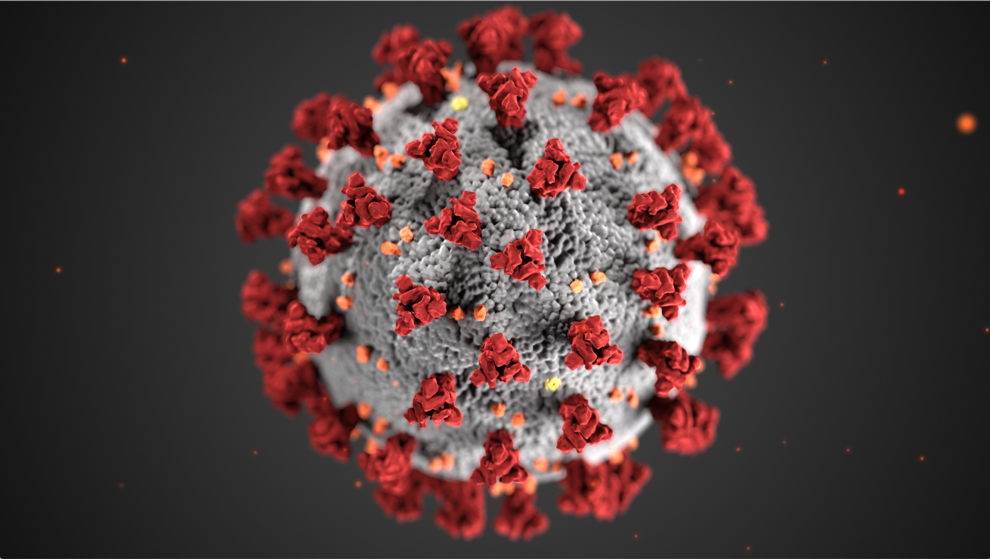 As of May 12, the city's seven-day average positivity rate is 3.8%, below the 5% target positivity. As of May 2-8, the COVID-19 positivity in three out of four mid-South Side lakefront ZIP codes is below 5%, an improvement from the week before, but in 60653, covering North Kenwood and Bronzeville, it is above 5% and rising.
In 60653, there were 72 confirmed cases of COVID-19, compared to 57 the week before, and three deaths, up from one the week before. There was a 5.8% positivity rate out of 1,219 tests performed, up from 5% the week before. The number of tests performed rose 7%. Out of the entire population, 37.1% has received a first dose of vaccine, and 26.7% is fully vaccinated.
In 60615, covering northern Hyde Park, southern Kenwood and northern Washington Park, there were 38 confirmed cases, down from 66 the week before, and three deaths, up from none the week before. There was a 1.9% positivity rate out of 2,146 tests, down from 3.1% the week before. The number of tests performed dropped 8%. Out of the entire population, 51.2% have received a first dose of vaccine, and 41.4% are fully vaccinated.
In 60637, covering southern Hyde Park, southern Washington Park and Woodlawn, there were 72 confirmed cases, down from 87 the week before, and no deaths, the same as the week before. There was a 1.9% positivity rate out of 3,750 tests, down from 2% the week before. The number of tests performed dropped 14%. Out of the entire population, 35.5% have received a first dose of vaccine, and 26.9.7% are fully vaccinated.
In 60649, South Shore, there were 81 confirmed cases, down from 94 the week before, and no deaths, down from one the week before. There was a 4.1% positivity rate out of 1,997 tests, down from 5.9% the week before. The number of tests performed rose 24%. Out of the entire population, 30.7% have received a first dose of vaccine, and 22.6% are fully vaccinated.
The city's figures are accurate as of Friday, recorded at chi.gov/coviddash, and change as additional past data comes in.
From April 30 to May 6, the University of Chicago conducted 4,064 tests, one faculty-member or employee tested positive. Since Sept. 18, the university has reported 1,132 total cases to the Chicago Department of Public Health.
The city's website for free COVID-19 testing is chicagocovidtesting.com; more information is available at chi.gov/covidtesting.
The city's website for vaccine information is chicago.gov/covidvax. The city's online platform for vaccine scheduling is zocdoc.com/vaccine. Seniors can also register over the phone at 312-746-4835.
Howard Brown Health is offering the COVID-19 vaccine to everyone aged 16 and older, with sign-up at 872-269-3600. Katsaros Pharmacy is offering appointments online at katsarospharmacy.com for the Johnson & Johnson vaccine. Friend Health is scheduling vaccine appointments at all three of its South Side locations at friendhealth.as.me for the Moderna vaccine.
UChicago Medicine is also now vaccinating everyone, regardless of patient status.
"The University of Chicago Medicine has vaccinated more than 56,000 people against COVID-19, nearly half of whom live in 15 South Side ZIP codes that were given priority vaccination access," the network said in a statement. "We're eager to expand our effort even further. To ensure social distancing in our vaccine clinic, we continue to ask people to schedule appointments through our call center since our capacity to accept walk-ins is limited."
Dr. Landon said the hospital has well-passed the initial lottery system of vaccine distribution and has, for months, been offering vaccines to everyone who has come to the emergency room, all inpatients and every primary care patients. As of Friday, all children aged 12 and older are also eligible for the Pfizer vaccine.
"Now, if you come to any visit at the hospital, you can just walk into the clinic the same day and get your vaccine," she said. "Anybody — they don't have to be connected to the university of anything — who has a child between the ages of 12 and 15, because I know some of the sites do not have Pfizer, they can call the hospital, and they can get scheduled."
The UChicago Medicine scheduling number is 1-888-824-0200.
The Cook County government is offering sign-up for vaccines at vaccine.cookcountyil.gov.
Capitol News Illinois reporter Jerry Nowicki contributed. Capitol News Illinois is a nonprofit, nonpartisan news service covering state government primarily by the Illinois Press Foundation and the Robert R. McCormick Foundation.