Chicago may soon have more vaccine doses than demand for the shots, as local elected officials and other civic leaders push against vaccine hesitancy and misinformation. 
Asked at the Chicago State University mass vaccination site on April 20 what the city would do to overcome vaccine hesitancy, Mayor Lori Lightfoot answered "a continued effort around education" as well as "making it simple and easy for people to access it, giving trusted community partners information that they can share in their block club meetings (and) in their churches."
"Everyday Chicagoans are worried about a range of things," she observed. "Of course they're worried about their health, but I think we've got to get people off the wall, so to speak, and really get them in the game. And the game is education and then action."
Public Health Commissioner Dr. Allison Arwady said at the press conference that around 40% of Chicagoans had gotten their first dose of vaccine, but that only a quarter of Black Chicagoans had.
With state Reps. Curtis J. Tarver II (D-25th) and Kam Buckner (D-26th), state Sen. Robert Peters (D-13th) organized two pop-up vaccination sites in South Shore with the Illinois Department of Public Health, including one at a church on April 17. Local civic organizations give the legislators' offices names of people who need to get vaccinated, and their offices provide them information about the events and how to register for the shots.
The two events have vaccinated around 110 people.
"The main part that we realized in doing this was people want to trust the source in who is helping them in the vaccine," Peters said, noting that fear regarding online scammers is turning some people off from an online registration process for vaccine appointments. (The city also operates a call-in service for appointments at 312-746-4835.)
Peters said that direct outreach with constituents about the vaccine helped overcome hesitancy: "Basically giving them assurances that this is not a scam." He encouraged the state, city or health care providers to do this, and he encouraged making transportation to vaccine appointments easier as well.
"I think it's important to know having that personal touch is very helpful in getting people to take the vaccine," he said.
"It is not just simply the fact that there is hesitancy about the vaccine itself. It's also hesitancy about the systems and structures that, to be honest with you, have failed most Black people, particularly when it comes to health care. You have to walk people through so we can at least restore trust in a process that has a history of failing people, and I think that's the most important thing and is the most important lesson I have from this."
Adrienne Irmer, the associate vice president for external affairs at the Illinois Institute of Technology, said an April 24 vaccination drive at the Bronzeville campus had given out around 1,600 shots of the Moderna vaccine with Howard Brown Health. She said the vaccine recipients were diverse in terms of age and race, with some 16-year-olds having to be referred to a vaccine site giving out the Pfizer-BioNTech shot.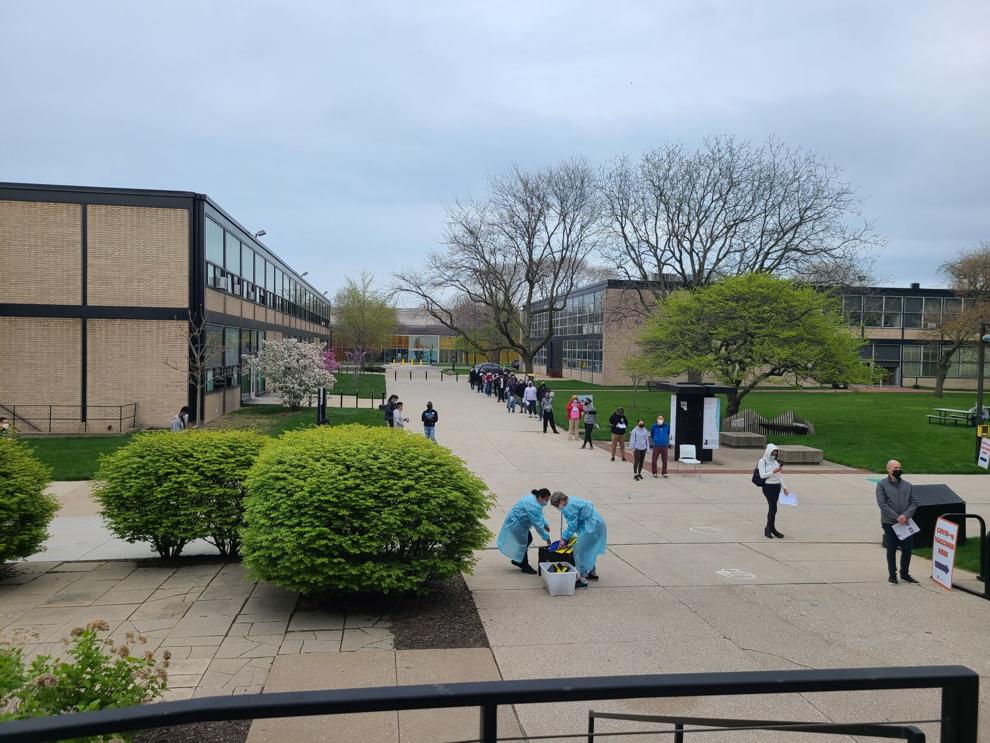 "It's no easy undertaking. There're a lot of moving parts to it," she said. "It definitely boils down to the expertise of your health care provider. If they've done this before, then it's much easier than if you've got a very small neighborhood pharmacy that's never done something on this scale before."
On April 27, Public Health Commissioner Dr. Allison Arwady said that vaccine supply might outstrip demand in Chicago this week, and that the city is considering giving out vaccines to homebound residents, or via tents at festivals and block parties, buses and events for students and certain workers.
Irmer, too, said she is hearing from health partners that Chicago is approaching a plateau in terms of people who wanted the vaccine having already gotten vaccinated.
"Now we're trying to penetrate this vaccine skepticism or hesitancy component that's out there," she said. "Illinois Tech was very diligent about reaching out to our communities: students, faculty and staff. We're committed to saying that all in our community who wants one can get one."
"I think we have to create a reasonable amount of certainty in someone's mind," she said. "If they've already made up or decided that they don't want to trust something, it's very difficult. Not even from a public health standpoint, but just from a general human dynamic standpoint. I do think that proximity is going to be helpful here, because the more barriers being removed to access, even if they're not intended barriers, they're going to be perceived as barriers."
The Pfizer vaccine is now available at city-operated vaccinated sites to 16- and 17-year-old Chicagoans with a parent or guardian present, and city sites are accepting walk-ins as availability allows.
People are still encouraged to make appointments ahead of time to guarantee a dose.
"Let's make this a family affair. Bring your parents, guardians, aunts, uncles, grandparents, and neighbors," Arwady said in a statement.
"Right now, the city has many vaccine appointments available at the United Center, our new site at Chicago State University, and other locations throughout the city. The only way we can stop this pandemic and get back to the things we love is for all Chicagoans to step up and get vaccinated."
The United Center site, however, will stop giving out first Pfizer doses on May 10 and begin only giving out Johnson & Johnson doses to drive-up recipients.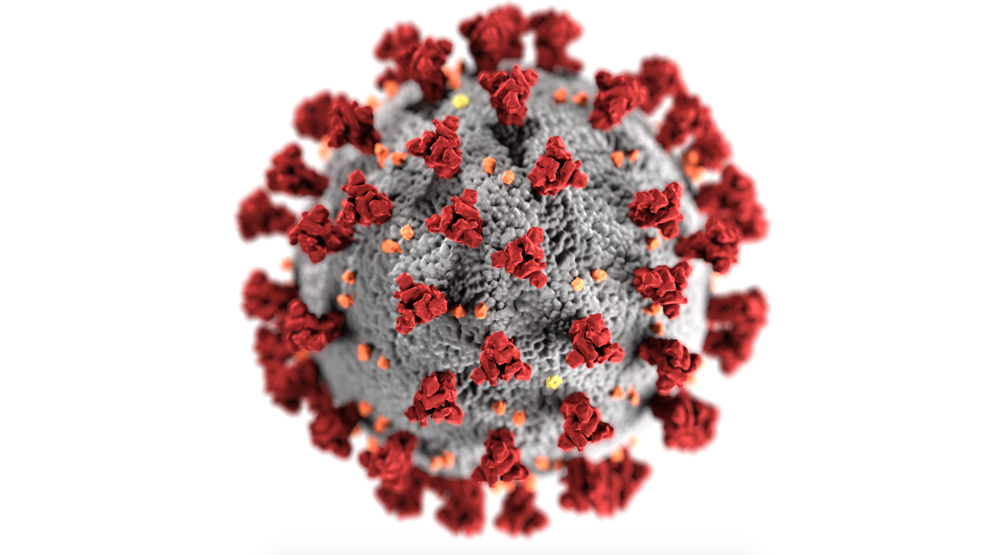 As of April 25, the city's seven-day average positivity rate is 4.9%, below the 5% target positivity.
However, as of April 11-17, COVID-19 positivities have risen above 5% in two out of four mid-South Side lakefront ZIP codes, though they remain below 5% in the ones covering Hyde Park-Kenwood.
In 60653, covering North Kenwood and Bronzeville, there were 57 confirmed cases of COVID-19, compared to 58 the week before, and one death, down from two the week before. There was a 5.9% positivity rate out of 966 tests performed, up from 4.7% the week before. The number of tests performed dropped 22%. Out of the entire population, 33.6% has received a first dose of vaccine, and 22.1% is fully vaccinated.
In 60615, covering northern Hyde Park, southern Kenwood and northern Washington Park, there were 75 confirmed cases, up from 53 the week before, and no deaths, the same as the week before. There was a 3.3% positivity rate out of 2,294 tests, up from 2.3% the week before. The number of tests performed dropped 1%. Out of the entire population, 46.3% have received a first dose of vaccine, and 30.8% are fully vaccinated.
In 60637, covering southern Hyde Park, southern Washington Park and Woodlawn, there were 101 confirmed cases, down from 164 the week before, and no deaths, down from one the week before. There was a 2.2% positivity rate out of 4,559 tests, down from 3.4% the week before. The number of tests performed dropped 5%. Out of the entire population, 33.1% have received a first dose of vaccine, and 19.7% are fully vaccinated.
In 60649, South Shore, there were 100 confirmed cases, up from 87 the week before, and no deaths, down from one the week before. There was a 6.3% positivity rate out of 1,598 tests, up from 4.7% the week before. The number of tests performed dropped 14%. Out of the entire population, 27.2% have received a first dose of vaccine, and 18.5% are fully vaccinated.
The city's figures are accurate as of April 26, recorded at chi.gov/coviddash, and change as additional past data comes in.
Beginning in early May, the University of Chicago will begin vaccinating students through its dedicated clinic for university personnel. Students will be notified in randomized batches over a period of weeks; students are already eligible to get vaccinated at city clinics.
From April 16-23, the university conducted 4,636 tests, of which three students and one faculty or staffer tested positive. Since Sept. 18, the university has reported 1,098 total cases to the CDPH.
The city's website for free COVID-19 testing is chicagocovidtesting.com; more information is available at chi.gov/covidtesting.
The city's website for vaccine information is chicago.gov/covidvax. The city's online platform for vaccine scheduling is zocdoc.com/vaccine. Seniors can also register over the phone at 312-746-4835.
Patient registration for the COVID-19 vaccine at the UCMC is not available at this time; vaccines are being offered to eligible patients through a lottery, with patients being notified when it is their turn to schedule an appointment.
Howard Brown Health is offering the COVID-19 vaccine to essential frontline workers and those aged 65 and older, with sign-up at 872-269-3600.
The Cook County government is offering sign-up for vaccines at vaccine.cookcountyil.gov.