The number of coronavirus infections continues to decline locally and across Chicago as vaccination continues its slow and steady rollout.
As of Dec. 29, Chicago is averaging 1,075 COVID-19 cases a day; Public Health Commissioner Allison Arwady said the goal is to average fewer than 400 a day and ideally fewer than 200. She said holiday gatherings may have caused an increase, and encouraged everyone not to gather for New Year's Eve. The Dec. 29 percent-positivity is 8.4%, and the goal is fewer than than 5%.
The city's first vaccine dispensing location opened on Dec. 29 at Malcolm X College, but only by appointment and only for health care workers and long-term care facility residents, who are being vaccinated by pharmacy strike teams. Larger outpatient clinics are having vaccine doses distributed directly to them, while smaller practices, home health workers and urgent care workers are getting appointment codes.
Those workers will likely all be vaccinated sometime in February, Arwady said, cautioning that the timeline is in flux as the city does not know how much more vaccine will arrive and when and if and when additional vaccines will be approved, but she expects by early spring that older Chicagoans, frontline health care workers and other essential workers will be able to get vaccinated. She said the goal will be for people to get their shots from their own doctors.
In an interview, Arwady estimated that all adult Chicagoans will be vaccinated within the first six months of 2021, with child vaccine trials ongoing through that time frame.
"It is going to take a number of months before we're really getting to a point where a large, large number of people can be vaccinated in Chicago," Arwardy said. "Don't get me wrong: there is still going to be a lot of waiting. There will be a wait before the vaccines take full effect, even for the people who are getting vaccinated right at the beginning here. There will be a wait definitely before enough doses are available. 
"And I know that there are going to be questions and bumps in the road. Please know that we are working to roll this vaccine out as fast and as safely as we possible can, making sure that all the training is done, that all the logistics are in place to ensure that the vaccine is kept cold, that all of the registration is there, that all of the behind-the-scenes work that the Chicago Department of Public Health and many partners do every day."
In a Dec. 29 virtual town hall for University of Chicago Medical Center workers, Christina Ciaccio, chief of the UCMC's Section of Pediatric Allergy and Immunology, said incidents of allergic reactions "appears exceedingly low" so far.
"To put it into context," she said, "out of the 4 million young children who eat peanut butter for the first time every year, 100,000 have an allergic reaction. Of the 2 million given doses of the COVID vaccine in the United States so far, I know of 10 reports of potential allergic reaction that are under investigation right now. We don't even know if this is a higher incidence than other vaccines that we commonly give, but we're collecting data, and we're trying to get there."
"Out of an abundance of caution," those with histories of severe allergic reactions are being asked to stay for extended monitoring at UCMC after getting vaccinated for 30 minutes, as allergic reactions happen "the vast majority of the time" within that period, Ciaccio said. 
She further clarified that allergic reactions include hives, wheezing, swelling and vomiting and typically happen within the first 30 minutes after the administration of a dose. Vaccine side effects include headaches, fever, muscle aches and fatigue — and those are reassuring, she said, because they show the vaccine is provoking an immune response.
Shellfish and penicillin allergies are not known to be correlated with bad reactions to either of the COVID-19 vaccines. If people already have an EpiPen, Ciaccio emphasized that they should already be carrying it all the time in any capacity.
More than 4,600 people have been vaccinated at the University of Chicago Medical Center as of Dec. 29, or 23.5% of all vaccines given in Chicago in the first two weeks.
Kevin Colgan, UCMC's Chief Pharmacy Officer, said the decision to vaccinate older people and essential workers after health workers is meant to balance issues of older and high-risk people's higher case fatality rates if they contract the coronavirus and the need to keep essential socio-economic functions moving.
Colgan also stressed the vaccines' safety.
"Even though the new science is a newer science, I was on the phone with Medical Affairs with Moderna today, and they told me they developed nine vaccines using mRNA technology for different things. Theirs and the BioNTech vaccine are very similar, same mRNA technology, and basically they have 12-18 months' worth of data on that vaccine and that process," he said. "They have no 'vaccine-enhanced disease events' in that vaccine."
"You should probably be more concerned about COVID-19 than the safety of the vaccine, to be totally honest with you," he said.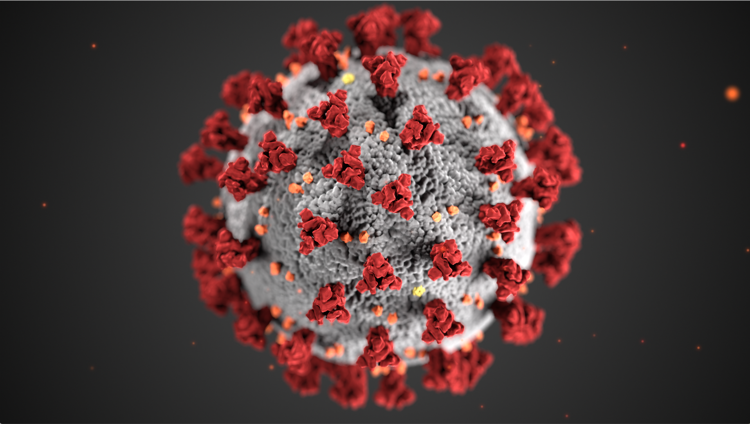 Over Dec. 20-26, percent-positivities dropped in two out of the four mid-South Side lakefront ZIP codes:
In 60653, covering North Kenwood and Bronzeville, there were 54 confirmed cases of COVID-19, compared to 77 from Dec. 13-19, and one death, the same as the week before. There was a 5.2% positivity rate out of 1,045 tests performed, down from 5.6% from the week before. The number of tests performed dropped 24%.
In 60615, covering northern Hyde Park, southern Kenwood and northern Washington Park, there were 50 confirmed cases, down from 61 the week before, and one death, the same as the week before. There was a 4% positivity rate out of 1,254 tests, up from 3.2% the week before. The number of tests performed dropped 33%.
In 60637, covering southern Hyde Park, southern Washington Park and Woodlawn, there were 65 confirmed cases, down from 104 the week before, and five death, up from one the week before. There was a 4.9% positivity rate out of 1,333 tests, down from 5.4% the week before. The number of tests performed dropped 31%.
In 60649, South Shore, there were 80 confirmed cases, the same as the week before, and one death, down from three the week before. There was a 7.6% positivity out of 1,059 tests, up from 5.7% the week before. The number of tests performed dropped 24%.
The city's figures are accurate as of Monday, Jan. 4, recorded at chi.gov/coviddash and change as additional past data comes in. The figures reported in this story are updated as the city reports more information.
From Dec. 19-25, the University of Chicago reported two positive coronavirus cases out of 366 tests; the week before, the school identified one positive cases out of 1,270 tests. All test results are reported to the city.
Since Sept. 18, there have been 496 total coronavirus cases at the U. of C.
As of Jan. 2, there were 80 patients with COVID-19 at the UCMC; on Dec. 30, there were 91, and on Dec. 2, there were 108. At the height of the first surge, in April, there were 140.
The city's website for free COVID-19 testing is chicagocovidtesting.com; more information is available at chi.gov/covidtesting. Testing is available in Hyde Park, Kenwood and Woodlawn at: