Newly released data of first-dose vaccine uptake by community area shows a gulf between Hyde Park and the mid-South Side neighborhoods surrounding it that are not apparent when the data is presented by ZIP code.
As of Sept. 13, 77.6% of Hyde Parkers 12 and older have received a first dose of the COVID-19 vaccine. In Kenwood, 65.8% have.
The numbers go down from there. In Bronzeville's community areas, Douglas and Grand Boulevard, 58.1% and 59.1% have. In Oakland, 55.3% have. In South Shore — roughly contiguous with the 60649 ZIP code, which has been low in terms of vaccine uptake — 50.4% have.
In the two neighborhoods to Hyde Park's immediate south and west, half of eligible residents have not yet received their first doses. Woodlawn had 48.4% vaccine uptake, and Washington Park had 44.8% vaccine uptake and is the city's third-least-vaccinated community area, after O'Hare (30.7%) and Riverdale (24.2%), home to Altgeld Gardens on the Far South Side.
The release of data comes as the city sets an aspirational goal for 77% of all Chicagoans to start their vaccination sequences by Dec. 31, the Protect Chicago 77 Initiative. (It is named for the city's 77 community areas.)
At a Sept. 23 event in Englewood announcing the initiative, city public health Commissioner Dr. Allison Arwady said 77% is not a signifier of herd immunity. She also called the goal "a bit of a stretch itself, if you look at where the country is, if you look at how much harder we're working at this point for every vaccine."
"The point that we're trying to make is that in the community areas that have the biggest room to go, those are the ones with the most opportunity," Arwady. "The places where we see that biggest growth are doing the most to protect that whole city. But there is no community area that's done."
The goal will remain 77% of Chicagoans 12 and older regardless of if and when 5- to 11-year-olds become eligible for the vaccine. Currently, 77.2% of eligible Chicagoans have started their vaccination series.
Mayor Lori Lightfoot said the initiative is a citywide effort that aims to leave no eligible Chicagoan behind, as unvaccinated people are at "extreme risk," with a 15-times-higher change of death from COVID-19 than a vaccinated person.
"That's an average," she said. "That number increases exponentially if you are Black or Latinx, between the ages of 50 and 60."
The COVID-19 mortality rate for unvaccinated people in that cohort rises to 50%, she said, and she noted that vaccination rates for Black and Latinx 18- to 39-year-olds are "painfully, painfully low."
"One of the things that's holding us back is the level of vaccination rates," Lightfoot said. "We don't want to be like other parts of the country, where we see this explosion brought on by the delta variant."
The mayor stressed that she and the city's modeling see nothing on the horizon to necessitate a shutdown in the city, calling it a last resort. Arwady said she is concerned as the colder months arrive, with their accompanying rise in respiratory illnesses, ergo the push for COVID-19 and flu vaccines.
Intensive care unit capacity in Chicago hospitals has been in excess of 80% for the past several weeks. Arwady said this is because the city has many ICUs, and the metropolitan area refers patients to the city. The city having 15-20% capacity is not the same, she said, as the city having just one hospital with only a few ICU beds available.
"The point that we're trying to make is that in the community areas that have the biggest room to go, those are the ones with the most opportunity," Arwady. "The places where we see that biggest growth are doing the most to protect that whole city. But there is no community area that's done."
Lightfoot said community organizations would be "(provided) with a lot more resources" through the initiative to do vaccine outreach. Vaccine incentivizing will continue. A marketing campaign, Vax-Chi-Nation, is planned, and businesses can earn a badge to display if they self-certify that they require vaccination.
More information is available at www.chicago.gov/77pledge.
---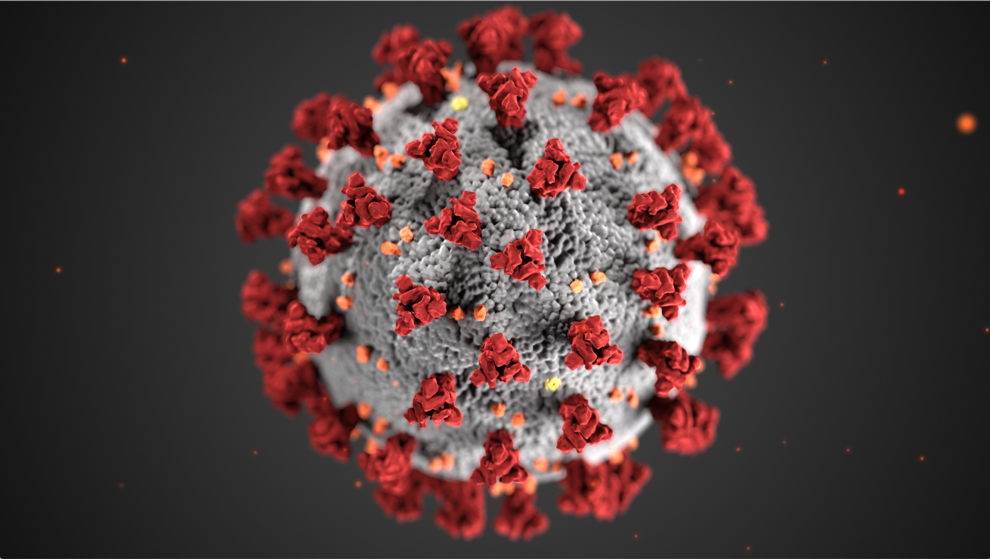 Chicago's case positivity rate is currently 2.9%, its lowest since July. Positivities in the four lakefront mid-South Side ZIP codes remain below 5%.
In 60653, covering North Kenwood and Oakland, 36 people tested positive for COVID-19 out of 1,347 tests conducted from Sept. 12-18 — a 3% positivity — down from 47 the week before, and no one died, the same as the week before. The number of tests performed rose 5%.
In 60615, covering northern Hyde Park, southern Kenwood and northern Washington Park, 46 people tested positive out of 1,676 tests, up from 42 the week before — a 3.4% positivity — and no one died, the same as the week before. The number of tests rose 30%
In 60637, covering southern Hyde Park, southern Washington Park and Woodlawn, 62 people tested positive out of 1,837 tests, up from 53 the week before — a 4.1% positivity — and no one died, down from one the week before. The number of tests rose 35%.
In 60649, 55 people tested positive out of 2,243 tests — a 2.9% positivity — up from 35 the week before, and one person died, down from three the week before. The number of tests performed rose 54%.
Those numbers we recorded on Monday on chi.gov/coviddash and change as additional data comes in.
There were two confirmed COVID-19 cases at Kozminski Community Academy, 936 E. 54th St., from Sept. 19-25 with 20 identified close contacts, one at Ray Elementary School. 5631 S. Kimbark Ave., with 23 close contracts, one case at Carnegie Elementary School, 1414 E. 51st Place, with 49 close contacts, and one case at Kenwood Academy High School, 5015 S. Blackstone Ave., with 14 close contacts.
"Close contacts," as defined by the Centers for Disease Control and Prevention, are people who were within 6 feet of a person with COVID-19 for 15 or more minutes for a 24-hour period during that person's contagious period, with or without a mask.
Unvaccinated students who have been in close contact with someone with COVID-19 must quarantine for 14 days, during which they will be taught remotely. Vaccinated but symptomatic close contacts should stay home and get tested, with a positive result requiring a 14-day quarantine. Vaccinated students without symptoms can return to school; Chicago Public Schools recommends they get tested again 3-5 days after exposure.
The city's website for free COVID-19 testing is chicagocovidtesting.com; more information is available at chi.gov/covidtesting. The city's website for vaccine information is chicago.gov/covidvax. The city's online platform for vaccine scheduling is zocdoc.com/vaccine. City operators are available at 312-746-4835 to handle any questions regarding the vaccine.
Up to 10 people at once can be vaccinated at their homes by appointment through the Protect Chicago at Home program; hours are weekdays, 8 a.m. to 6:30 p.m. Anyone who gets vaccinated (both the Pfizer-BioNTech and Johnson & Johnson vaccines are available) will receive $25 Visa gift cards, which can be used anywhere Visa is accepted. More information is at 312-746-4835 or chicago.gov/athome.
Neighborhood pharmacies, including Katsaros Pharmacy, 1521 E. 53rd St., are offering the vaccine by appointment and on a walk-in basis. Appointments at Katsaros are available online at katsarospharmacy.com.
Howard Brown Health is offering the COVID-19 vaccine to everyone aged 16 and older, with sign-up at 872-269-3600. Friend Health is scheduling vaccine appointments at all three of its South Side locations at friendhealth.as.me; vaccines are also available on a walk-in basis. UChicago Medicine is also vaccinating everyone, regardless of patient status. The scheduling number is 1-888-824-0200.
The Cook County government is offering sign-up for vaccines at vaccine.cookcountyil.gov.