Hyde Parkers out near Promontory Point on first Sunday afternoon of the year say they hope 2021, with its promise of mass vaccinations, will end the social isolation that defined 2020, but they also hope to take the intense and far-reaching lessons of an awful year with them into the future.
Around a fire pit, Jon O'Conner said he is trying to stay level-headed with his hopes for 2021; for instance, he looks forward to more socially distanced gatherings.
Isabelle Kage, his girlfriend, said how hard the year was "as someone who likes to make plans and have social stuff in the calendar to look forward to — it's kind of how you get through less-fun days."
The closing of the lakefront was brutal during the first wave of COVID-19, she said. "That really did feel like not being able to look farther than the other side of your desk."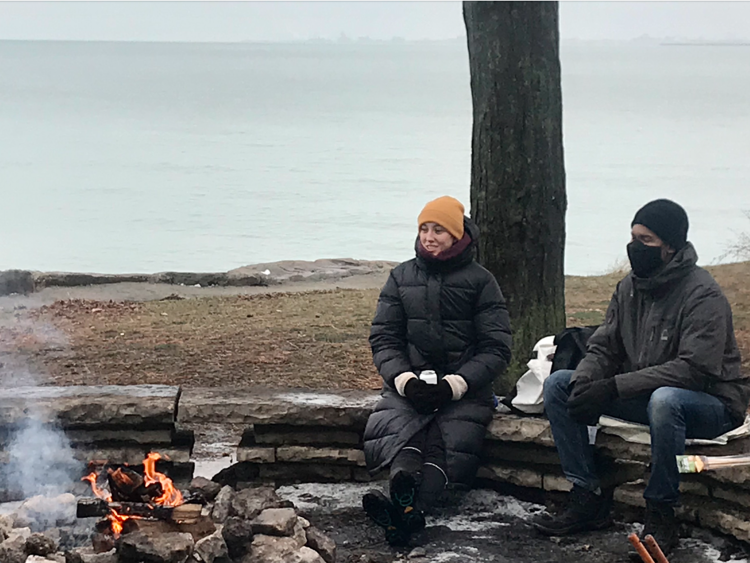 2020 was a crucible for relationships of all kinds. Kage and O'Conner started long-distance and have found themselves shut in together during a global pandemic.
"Learning to be together and not together in the same space has been really important," she said, "and also finding out that we didn't get sick of each other. I feel like if we didn't get sick of each other in this time, then that's good as well for the future."
That being said, Kage acknowledged that a lot of the external things that may challenge a relationship in normal times have not been present to disrupt theirs. "It's been pretty smooth-sailing, oddly," she said. "I know it can easily go the other way, too."
As O'Conner put it, "External distractions and inputs are both kind of brushed away. To be forced to figure things out together and communicate in different ways, to be each other's co-workers, roommates and partners all in one kind of challenged us to be more than just a romantic relationship."
As they walked a stroller along 55th Street, Regina DePietro and Benjamin Casterline said they met in college as lab partners at the University of Chicago. DePietro is now a family medicine physician while Casterline is working toward a double doctorate in medicine and immunology. Last May, they had their second and third children, identical twin girls: Sadie and Elsie DePietro-Casterline.
Casterline, for his part, will try to match into a residency program this year, as he would have done in any event. DePietro reflected on her high-risk pregnancy last year.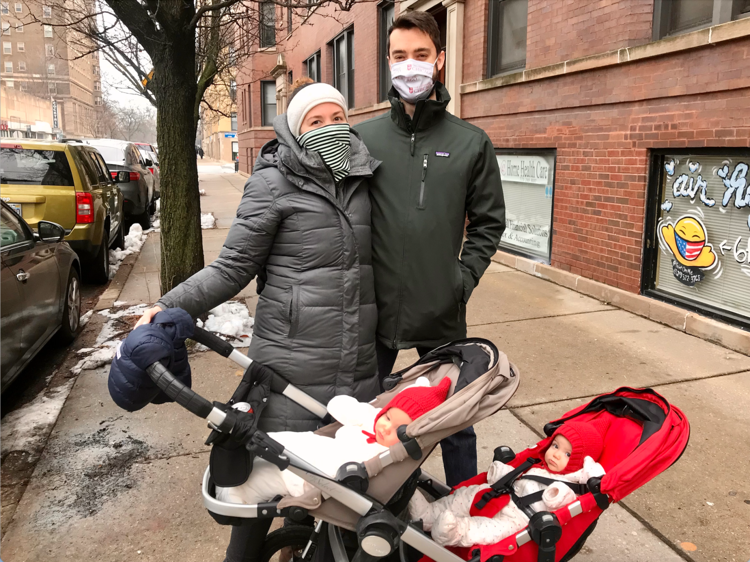 "2020 was about survival for me from the get-go — surviving my pregnancy, surviving the end of my residency," she said. "2021 I really want to be about thriving and really finding myself as a mom and a physician, and not just getting through day to day, but really finding joy in the really hard moments of each day."
On Promontory Point, Jennifer Loudon made a similar point about the future, though she said 2020 was not a pitched crisis.
"I kind appreciated the opportunity to slow down. I feel like a learned a lot," she said. "I'm not running all over. I'm going to dinner, I'm not running back and forth from the lake house to the city house. We mostly stayed put, and I feel like I really learned a lot more about myself and what's important, what I needed, what's important and what I really don't need to spend time on."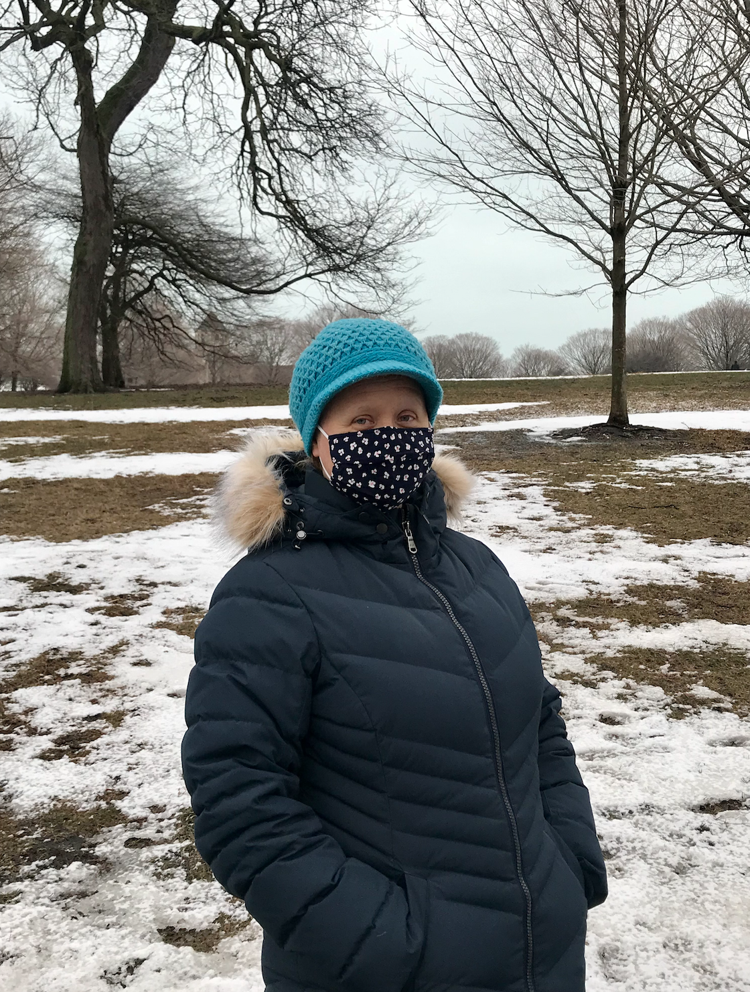 Like so many people in 2020, Loudon cooked significantly more; like many, she liked it. But she also learned to appreciate silence, with the television off and the phone away.
"I don't think I would have done that otherwise," she said. "I would have been going to concerts. I would have been going to plays. I would have been going to dinner. I miss all that, and I will do it again, but maybe it was not the quantity that I need at this stage of my life."
"I hope we've all learned a lot," Loudon said.
Vaccines are coming. The winter is long, but pandemics end. Loudon said she is thinking about what she wants to do with the time remaining in this one.
"When we get to the end of this, when I look back, what do I want to have learned or accomplished or completed, and I think that the most important things to figure out are what my building blocks are and which building blocks I want to carry forward," she said. "I think it's more creativity, it's more cooking, and it's more time with people where we're not running around to shows and plays.
"There's an opportunity to really spend time with people you're in a house with, so it's an opportunity to really know people in a way that I wouldn't have thought about otherwise."