After more than one-third of a century, the fundraising, junk-clearing Ellis Cooperative yard sale will no longer grace the intersection of Ellis Avenue and 54th Street each year. 
Barbara Frazier started the sale in 1987. It's since become an end-of-summer tradition for the cooperative's residents.
"We wanted a way to bond," she said on Saturday. "So we had all the tables, from 54th Street up, and we sold whatever we didn't want. We bought each other's junk. Then we saved part of it for the kids' Halloween party."
Frazier would come to chair the cooperative's social committee. In past years, other residents would put out their own tables to sell their wares; more recently, they just gave Frazier their stuff to sell. She grew into her 80s and, in her words, tired, and so decided last year's sale would be the last. ("It's just a lot," she observed.)
But her daughter, Lisa Hendricks, asked to hold one more sale.
"I said, 'Whatever doesn't sell, we'll donate. But let's at least have the event. People look forward to it," Hendricks said. "It's just a fun time. It gives us closure for the season."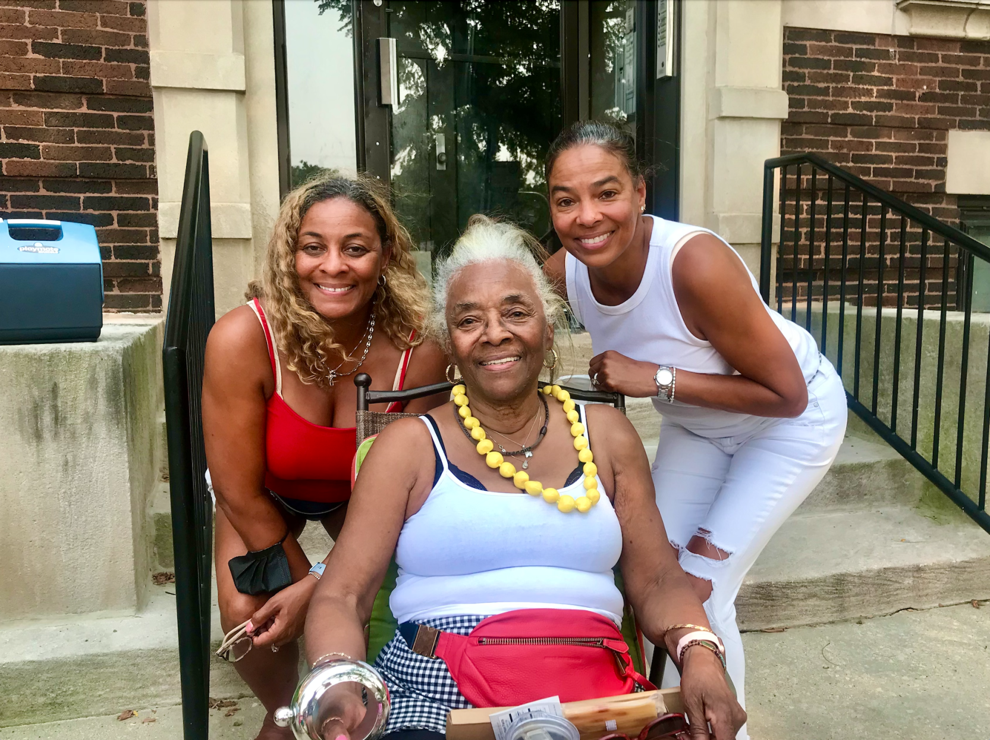 Cook County Board President Toni Preckwinkle, a jewelry collector, was frequently seen at the sales. "She loves picking junk just like we do," said Frazier. "She's a real person."
There are still children living in the 33-unit cooperative, which Frazier said is highly diverse — Black, White, students, other young adults, old people. More than a dozen kids would come to the Halloween parties of yore, but Frazier said Hyde Park now has such great community-wide Halloween programming that the building's party is unneeded.
"I decided it's better to just take them on a Halloween hike," she said. 
Frazier is not sad to see the yard sale end. "It served its purpose," she said, "and I believe in moving on."