Dr. Emily Landon, UChicago Medicine's lead epidemiologist, says the new and forthcoming news on COVID-19 boosters is very good news, as will be the expected rollout of vaccines for 5- to 11-year-old children later this fall.
In an interview, she also spoke about the discovery of an effective new antiviral drug against the disease, what she hears when talking about the vaccine with hesitant South Siders (and rebuts common misconceptions), and suggests what the pandemic future may hold — in both the coming fall and winter and beyond.
Boosters
For anyone who is vaccinated with any vaccine and immunocompromised, Landon recommends an additional dose "regardless of what kind of vaccine you got." She conceded that there is no official recommendation for immunocompromised Johnson & Johnson recipients, but said there probably will be soon and encouraged such people to talk to their physicians.
The evidence suggests that 65-year-olds and older Pfizer-BioNTech recipients' immunity is probably waning at around the six-month mark, at which point people are more likely to get a mild coronavirus infection and may be more likely to wind up in the hospital. Hence everyone is suggesting that they should be getting boosters, and everyone is agreeing that older Moderna recipients probably need them, too.
She conceded that the situation about boosters is very confusing, with more information forthcoming about boosters and the Moderna and J&J vaccines by late October. The Food and Drug Administration has meetings scheduled to discuss boosters for those two vaccines.
Landon said there is not a lot of data about boosters for people younger than 65. The data that does exist shows that younger Pfizer recipients who are not immunocompromised basically are not getting hospitalized or dying from breakthrough cases of COVID-19.
"The only thing a booster can do," Landon said, "is to help prevent you from getting even a mild infection. And there's a lot of disagreement about whether we need to be preventing mild infections in people."
Eventually researchers may find, say a year after the second Pfizer shot, that younger people do wind up having a greater chance at becoming hospitalized if breakthrough-infected, Landon said. Boosters are causing the side effects common to the first and second shots: fevers, fatigue, body and joint aches, nausea, etc. 
As it stands, boosters are recommended for younger Pfizer-vaccinated people who work in settings with a lot of contact with the public. "It is not dangerous, but it is definitely causing some side effects in people," Landon said. "So you have to weigh the risks and benefits."
The eligibility for a booster at six months after getting a shot "is the beginning of a window," she said. The immunocompromised are "well into that window" and need to get it. Those older than 65 are, too. Researchers do not yet know the optimal time for young, healthy people to get theirs.
Landon encouraged them to consider when they got their first and second shots, whether they spend a lot of time with high-risk or unvaccinated people (such as parents with young children), whether they work a job where they cannot wear a mask (like musicians), whether they have a lot of other medical conditions and their own risk tolerance and allocation (i.e. how much time they are spending in places where the coronavirus may easily spread, like bars or the gym).
"If you are young and healthy, and you really only have contact with other young and healthy people, and you're wearing a mask at work, then you probably don't urgently need to go out and need a booster," Landon said. 
For what it's worth, she suggested that those who have already gotten a breakthrough infection have effectively already gotten their booster.
Vaccines for young children
Young children are not predominantly spreading COVID-19, but they do spend a significant amount of time in congregant settings, namely school. Vaccinating them, Landon said, will be, "Great! It'll be huge! It'll be so good!"
Because of that congregation, they are a reservoir for any respiratory virus, she said. Currently they are wearing masks and keeping distance from each other, affecting their educations. But once they are vaccinated — and the evidence is suggesting that they are doing well with the Pfizer vaccine — their classrooms will not be efficient at spreading COVID-19. The students will not take the coronavirus home to their families, nor will they share it with other kids.
UChicago Medicine advises the University of Chicago Laboratory Schools, where the 5th-graders learn instruments, but the advice is that they cannot play indoors. Once they are vaccinated, they will be able to play. Students would also be able to sit closer together at lunch
New Merck antiviral
Molnupiravir is a new drug that, when given to people recently infected with the coronavirus, reduces their risk of hospitalization by 50%. The study showed such success that researchers had to stop the placebo group because it would have been unethical not to give them the drug.
"That does not mean that it's going to be widely available," Landon said, because drug manufacturing takes time to ramp up. Nor will it prevent everyone who takes it from being hospitalized. People should still avoid getting COVID-19 — and the best way to do that is to get vaccinated — but it is certainly good to know that an oral drug could be in the arsenal.
Molnupiravir is not a curative: it is an antiviral like Tamiflu or remdesivir, an intravenous drug that is less effective at combating the coronavirus' reproduction. Landon stressed that its development means it remains incredibly important that people who are feeling unwell need to get tested early in order for it to provide them benefit. (She furthermore encouraged patients not to deny monoclonal antibodies if offered.) Because antivirals are only good at stopping the virus' reproduction, they are only useful for a short time when people have COVID-19.
"The problem with COVID is that the virus runs its course within the first five days, but you don't know if you're going to be the one who ends up in the hospital or dying until a couple weeks later," Landons said. "It does this damage, and then your immune system keeps fighting off the remnants of the virus, and that damages your organs."
Fall and winter outlook, South Side vaccine hesitancy
Mid-South Side vaccination rates, outside of Hyde Park-Kenwood, fall short of the city's average and are behind many North Side neighborhoods. Landon said it will remain very important that people continue to wear masks when inside with so many unvaccinated South Siders, especially as vaccines are rolled out for young children.
She thinks the great upsurge of infections and death seen locally over the pandemic's second surge last fall and winter "probably" will not happen again. She did predict a bump as temperatures drop, but she did not forecast its severity. A new vaccine-evading variant could always appear, but no evidence of one is present, and she expects "rumblings" of one would have appeared by this point if one would have broken out.
But unvaccinated people remain at serious risk this winter of getting COVID-19, dying of the disease or developing a long-term consequence of the infection. Vaccinated people, she predicted, "are going to feel pretty great this winter."
Broader media discourse about vaccine hesitancy in the United States has been dominated by the phenomenon's linkage with white people and political conservatism. Landon has been invited to speak with vaccine-hesitant workers on the South Side, and there are a number of different reasons why they are uncomfortable getting vaccinated. "It's not all because they want to 'own the libs,'" she said.
To the person, she said individuals do not understand what the risk of getting COVID-19 is and what the risk of having a bad reaction to the vaccine are.
The vaccine does not change DNA. The human body is not set up to do that. Messenger RNA is completely different from DNA, and it cannot become DNA.
Far from people not knowing what the vaccine has in it, Landon said the vaccine does not have anything extra in it. The Pfizer and Moderna vaccines have a lot of mRNA — which is basically a recipe for a protein, not the whole virus — wrapped in lipid nanoparticles, which is effectively a soap bubble that allows the mRNA to get into the cells.
The mRNA vaccines have no preservatives like thimerosal, nor adjuvants to increase the immune response. "These are the cleanest vaccines I've ever seen," Landon said, "and they do not travel in your whole body, they live right in your arm, they degrade within hours of getting the injection, and the body cannot make spike proteins afterward.
The vaccine doesn't "learn" how to make spike proteins. The number of spike proteins it can make is exactly the number of copies of mRNA that are in the shot that you get, and many of them will degrade before your body reads those recipes and turns them into spike proteins, and all of the spike proteins are (in the arm)," not all over the body or shedded to other people.
The vaccines do not affect periods; rather, there is evidence that the stress the pandemic has caused has caused people's menstrual cycles to massively change — but, Landon said, that started happening well before the vaccination campaign began. Vaccines are also not changing people's fertility. "It doesn't leave your arm," she said.
People feel sick everywhere after they get vaccinated not because of poisons or toxins in the shots, but because the immune system is "ramping up and recruiting additional cells," Landon said. "The immune system needs you to rest while it does that work, just like you need your immune system to rest while you're running a marathon. You need certain systems working sometimes and other systems working other times. When your immune system is working, it wants you to rest, and that's why you feel sick and tired."
While only 1% of people who get COVID-19 die, 30% or more of people who get the disease wind up with long COVID, or symptoms that last six months or longer. And although only 1 in 100 people who get it are dead, 700,000 Americans, disproportionately people of color, are already dead.
The future
Eventually, all but a handful of "precious few individuals" who get neither the disease nor the vaccine will wind up immune to COVID-19, Landon said.
More people will develop hybrid immunity to this entirely new disease, Landon predicted. People who will have been vaccinated enough so that when they do get COVID-19, the disease will be mild. The coronavirus will then be less dangerous, fit to kill people and spread around society. It will be more like influenza or common colds, but a disease that still has the potential to be very bad if not managed appropriately.
"We will probably need to give vaccines to children, and then they'll get a couple of infections as a child," Landon said.
Believing that masks will one day be put away for good is probably the wrong way to think about it, Landon said. She suggested they will probably go on and off as society needs them to.
"I think people should expect to be masking on and masking off for a while, and I think that as a culture, we're probably going to be making more use of masks to help protect ourselves and others from other respiratory viruses," she said. "I hope we do, because they're really, really useful."
Local data, testing and vaccine information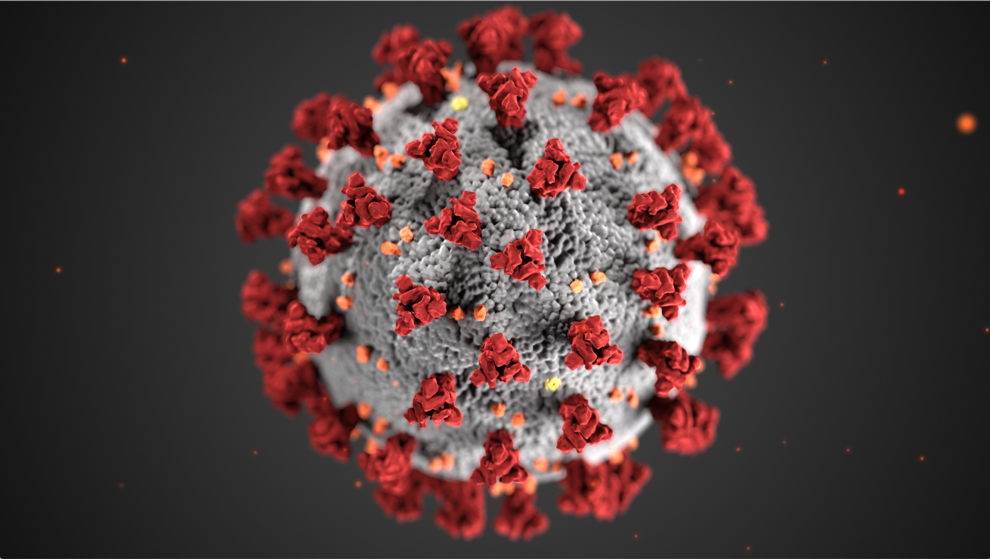 In 60653, covering North Kenwood and Oakland, 31 people tested positive for COVID-19 out of 1,645 tests conducted from Sept. 22 to Oct. 2 — a 2.1% positivity — up from 19 the week before, and someone died, up from no one the week before. The number of tests performed was flat. 
In 60615, covering northern Hyde Park, southern Kenwood and northern Washington Park, 36 people tested positive out of 1,946 tests, down from 39 — a 2.1% positivity — and someone died, up from no one. The number of tests rose 6%. 
In 60637, covering southern Hyde Park, southern Washington Park and Woodlawn, 50 people tested positive out of 2,938 tests, up from 31 — a 1.9% positivity — and someone died, down from three people. The number of tests rose 8%. 
In 60649, South Shore, 53 people tested positive out of 2,324 tests — a 2.7% positivity — up from 47, and no one died, down from one person. The number of tests performed rose 24%. 
In Hyde Park, 73.3% of the population aged 12 and older is fully vaccinated, up 0.3% from the week before.
In Kenwood, 61.9% of the eligible population is fully vaccinated, up 0.5%.
In Woodlawn, 44.3% of the eligible population is fully vaccinated, up 0.6%.
In Washington Park, 40% of the eligible population is fully vaccinated, up 0.7%.
In Oakland, 51.6% of the eligible population is fully vaccinated, up 0.8%.
In South Shore, 46.3% of the eligible population is fully vaccinated, up 0.6%.
In Douglas, 53% of the eligible population is fully vaccinated, up 0.5%.
Out of all eligible Chicagoans, 67.7% are fully vaccinated.
There was one identified case of COVID-19 at Shoesmith Elementary, 1330 E. 50th St., on Monday, Oct. 4, resulting in 210 quarantined individuals; 89 were quarantined as of Friday. There was one identified case of COVID-19 at Bret Harte Elementary, 1556 E. 56th St., on Oct. 4; at peak, 16 individuals were quarantined. There was one identified case of COVID-19 at Carnegie Elementary, 1414 E. 61st Place, on Oct. 4; at peak, 15 individuals were quarantined.
The number of individuals in quarantine at Kenwood Academy, 5015 S. Blackstone Ave., ranged from 61 on Oct. 4 to 10 on Sunday; there was one reported case on Oct. 6. There was a reported case at Hyde Park Academy, 6220 S. Stony Island Ave., on Oct. 7. and two others the next day, with one individual quarantined on Oct. 7 and two quarantined by Sunday.
At the University of Chicago, 90% of employees so far have been vaccinated, per a Friday memo; the school's goal is 100%. Of the 4,300 undergraduates tested for COVID-19 on their arrival to on-campus housing, fewer than five were temporarily isolated because they tested positive, and 98% are vaccinated.
The city's website for COVID-19 testing information is chi.gov/covidtesting. The city's website for vaccine information is chicago.gov/covidvax. The federal government's vaccine information website is vaccines.gov. The city's online platform for vaccine scheduling is zocdoc.com/vaccine. City operators are available at 312-746-4835 to handle any questions regarding the vaccine.
Up to 10 people at once can be vaccinated at their homes by appointment through the Protect Chicago at Home program; hours are weekdays, 8 a.m. to 6:30 p.m. Anyone who gets vaccinated (both the Pfizer-BioNTech and Johnson & Johnson vaccines are available) will receive $25 Visa gift cards, which can be used anywhere Visa is accepted. More information is at 312-746-4835 or chicago.gov/athome.
Neighborhood pharmacies, including Katsaros Pharmacy, 1521 E. 53rd St., are offering the vaccine by appointment and on a walk-in basis. Appointments at Katsaros are available online at katsarospharmacy.com.
Howard Brown Health is offering the COVID-19 vaccine to everyone aged 16 and older, with sign-up at 872-269-3600. Friend Health is scheduling vaccine appointments at all three of its South Side locations at friendhealth.as.me; vaccines are also available on a walk-in basis. UChicago Medicine is also vaccinating everyone, regardless of patient status. The scheduling number is 1-888-824-0200.
The Cook County government is offering sign-up for vaccines at vaccine.cookcountyil.gov.