A tree on the 5400 block of South Ingleside Avenue has been visibly unstable for months.
Its trunk cracked a few days ago, damaging the adjacent apartment building rooftop gutters and making greystone owner George Rapidis afraid for his next-door property, the vehicles parked on the street and any pedestrians unlucky enough to be on the sidewalk when the whole thing fell.
He filed a tree removal request, as the Department of Streets and Sanitation's Forestry Bureau is responsible for clearing dead or damaged trees in the public way. On. Sept. 28, CHI 311 responded that the estimated completion time is 56 days.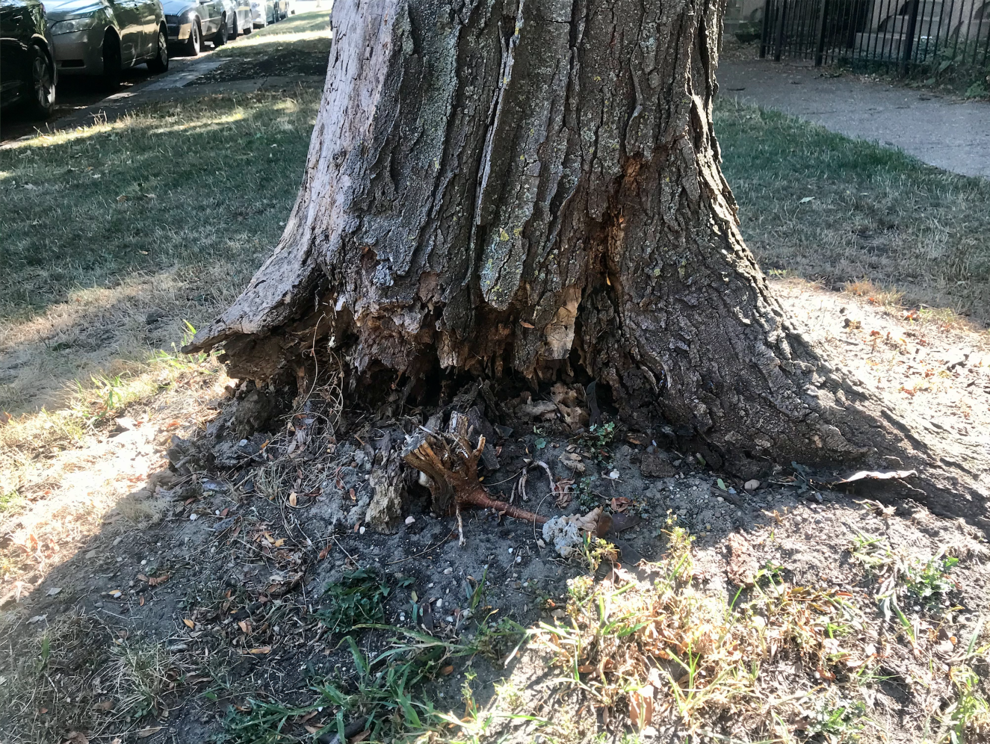 After the Herald called Streets and Sanitation, the Forestry Bureau sprang into action, yellow-taping off the area and putting up signs indicating that the work on the tree would be done on Sept. 30. A department spokeswoman said that, in the case of emergency, residents should call 3-1-1 and speak with an operator.
Having a neighborhood news organization to look into issues like this is "empowering, and it fosters a sense of community and transparency," said Rapidis, a Herald subscriber.
"And I guess it allows for issues to be remedied in ways that might not be accessible in places where there aren't community newspapers," he said.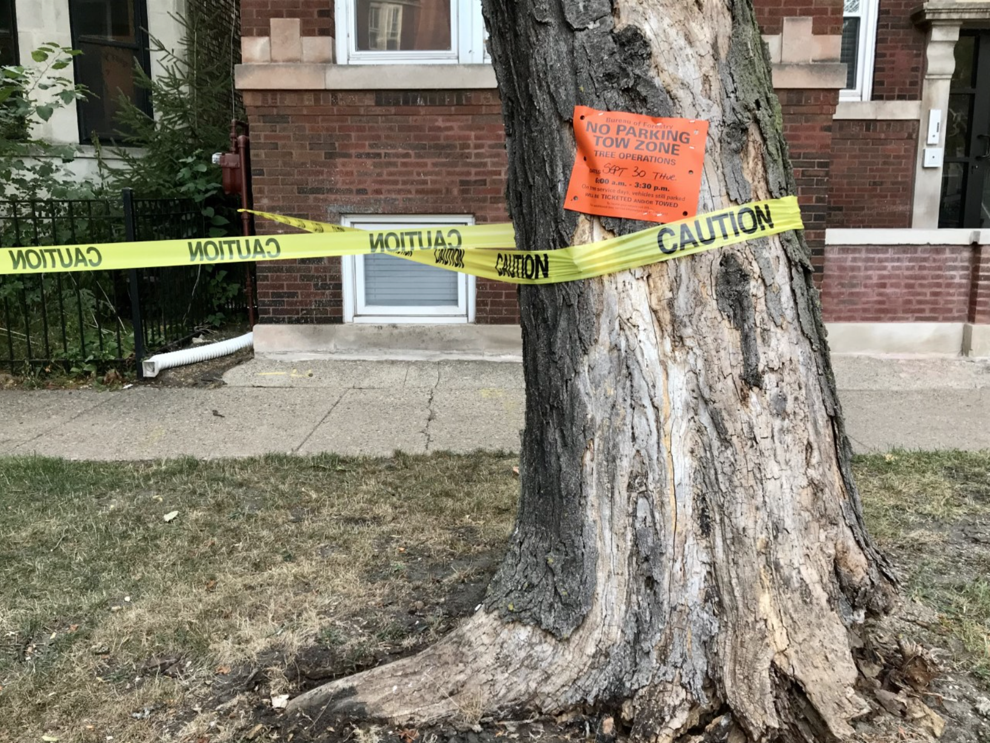 "If I'd been somewhere else that the newspaper's been decimated, I don't know if I'd have been able to. I went back online and looked for the number on the Forestry Bureau's website, to see the direct line, and it doesn't seem like there is. If you don't have a granular watchdog, it can be kind of hard to move the levers as an average person."