Local police will begin drafting the 2nd District's 2021 strategic plan during a virtual meeting with community members at 6 p.m. Thursday, Oct. 1.
In an interview, Sgt. Yolanda Walton, who runs community relations in the 2nd District, said the basic structure of the strategic planning — participants separate into groups to voice concerns about neighborhood law enforcement to note-taking officers — will remain the same as in years past. Rather than breaking out to different tables, the Zoom meeting will break into meeting rooms.
A second planning meeting will be later in October. Once officers' notes are compiled, the district will draft and publish a report later in the fall.
The 2nd District's 2020 strategic plan prioritized: reducing gun violence among young people aged 16-35 by identifying offenders recently released on gun charges and ensuring they were registered with the Criminal Registered Unit (CRU); conducting joint missions with the firearm investigation team to trace illegal guns; policing areas where gun violence is likely to occur; and increasing the number of dialogue sessions concerning gun violence between officers and youth in area schools.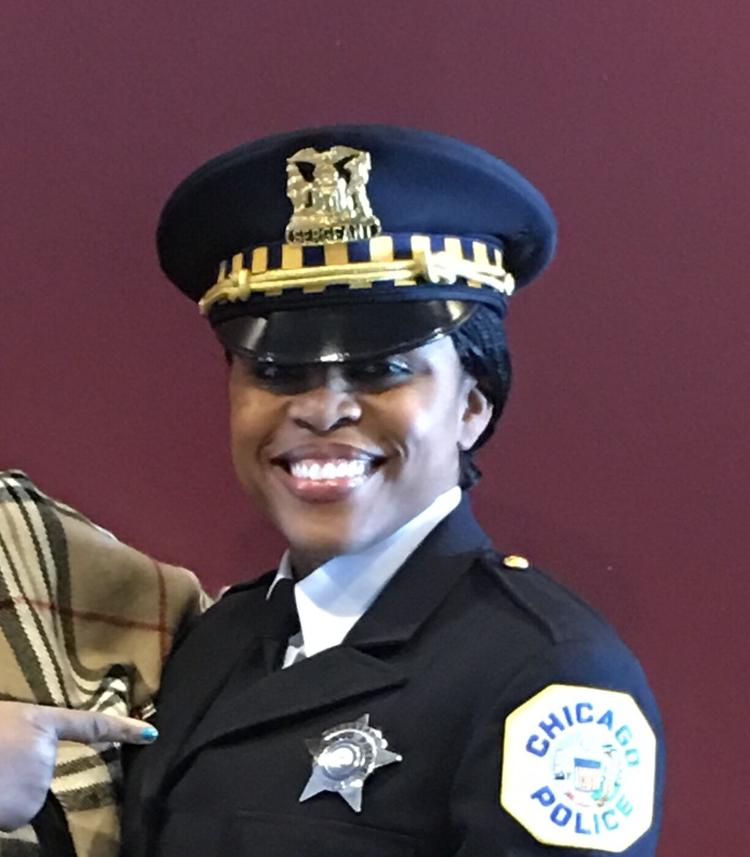 The plan also meant to prioritize reducing armed robberies of Illinois Institute of Technology and University of Chicago students by targeting areas where robberies have greater propensity to occur and quality of life issues, like selling loose cigarettes and loitering, by monitoring narcotic and gang activity and increasing positive interaction.
According to the latest CPD figures, however, from Sept. 20, year-over-year murders have increased from 13 to 17 in the 2nd District (none in Hyde Park-Kenwood); all shooting incidents have increased from 52 to 77. Robberies have decreased from 266 to 219. (The four-year change for murders and shootings are negative, however, down 11% and 28% from 2016, respectively.)
In-person community outreach has been next-to-impossible since the coronavirus pandemic spread to Chicago in March — Chicago Alternative Policing Strategy (CAPS) meetings have been virtual for months — and after a period of significantly decreased crime during the shelter-in-place, crime has ticked up citywide over the course of the summer.
"This year was somewhat unprecedented on so many levels," Walton said. "We've had unprecedented large gatherings, calls for service on fireworks (and) gun violence across the city.
"We have witnessed someone shooting in broad daylight, and onlookers are looking at them."
The Cook County courts closed from March to July, and Walton surmised a feeling of "leniency due to the restricted court hearings and the civil unrest."
The events of 2020 have exceeded the unrest and social movement action that followed McDonald's death in 2014. The killing of George Floyd by the Minneapolis police prompted days of rioting in Chicago, including the 2nd District, skirmishes and looting in Hyde Park and an anti-police misconduct protest that ended in violence on 53rd Street. No less a figure than Police Board President Ghian Foreman, a Kenwood resident and complete bystander that day, was struck by an officer's baton.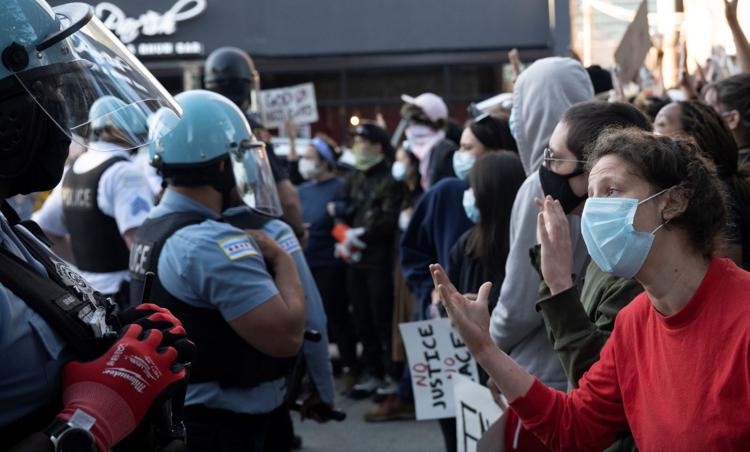 Over the weekend, the Tribune reported on Independent Monitor Margaret Hickey's survey of 1,000 Chicagoans, conducted between November 2019 and February 2020, that found stark racial lines on attitudes toward law enforcement.
Nearly 80% of White Chicagoans who took the survey said police made them feel safer, but fewer than half of Black survey-takers said the same, and only a third of Black 18- to 25-year-olds who took it agreed. A fifth of the young Black men said police made their neighborhoods less or a lot less safe.
More than half of Black Chicagoans surveyed said they were doubtful or very doubtful that the CPD would thoroughly investigate a complaint if they made one, but even among respondents of all races, 44% said they were doubtful or very doubtful, and only 26% said they were confident or very confident.
Asked about the findings, Walton, a Black woman and South Sider with 15 years of experience in the CPD, said anything can be brought up for discussion at the community meetings.
"What I see being at these community conversations is problem-solving strategies, community engagement priorities and issues beyond those two that the community would like to have those tabled for the conversation," she said.
She also made a pitch for the community to get involved with CAPS meetings, which now take place once a month for each of the district's three sectors.
"We're living in an environment where different people have their own experiences, their own ideologies and their own biases towards the police," Walton said. "However, CAPS is the entity that has been bridging the relationships between the police and the community, and we have done a great job in doing so.
"I'm only saying this because I know there may be some individuals out there who don't believe that CAPS has done a good job: CAPS has been that catalyst to helping the community see the police in a positive light.
"We've been connecting with the communities. We've seen an uptick in community block club-buildings. We've seen an uptick in people wanting to get involved. We've seen an uptick in communities reaching out to the CAPS office for advice, for counsel and engaging in various activities."
Registration is online at eventbrite.com/e/120567842663. The dial-in number is 312-626-6799; the Zoom ID is 940 5431 1321, with pass code 748061.
The Chicago Police Department also is soliciting feedback through online surveys on a variety of policies in order to comply with its obligations under the consent decree drafted in the aftermath of the Laquan McDonald murder. They are available online at chicago.gov/city/en/sites/police-reform/home/get-involved.html.