The Kenwood Lady Broncos celebrated Senior Night at Kenwood Academy on Jan. 31, marking the last home game of the season with a convincing win over Hyde Park Academy.
Whitney Dunn, Brianna McDaniel, Emya Smith, Brianna Passmore and DonYeil Bolton all received praise during the 3rd-round city playoff game against Hyde Park, who fell 80-41 to the Broncos. 
The night was sentimental, with all five seniors honored by their team, family, friends and coach for the work they've put in not only this season but throughout their high school careers.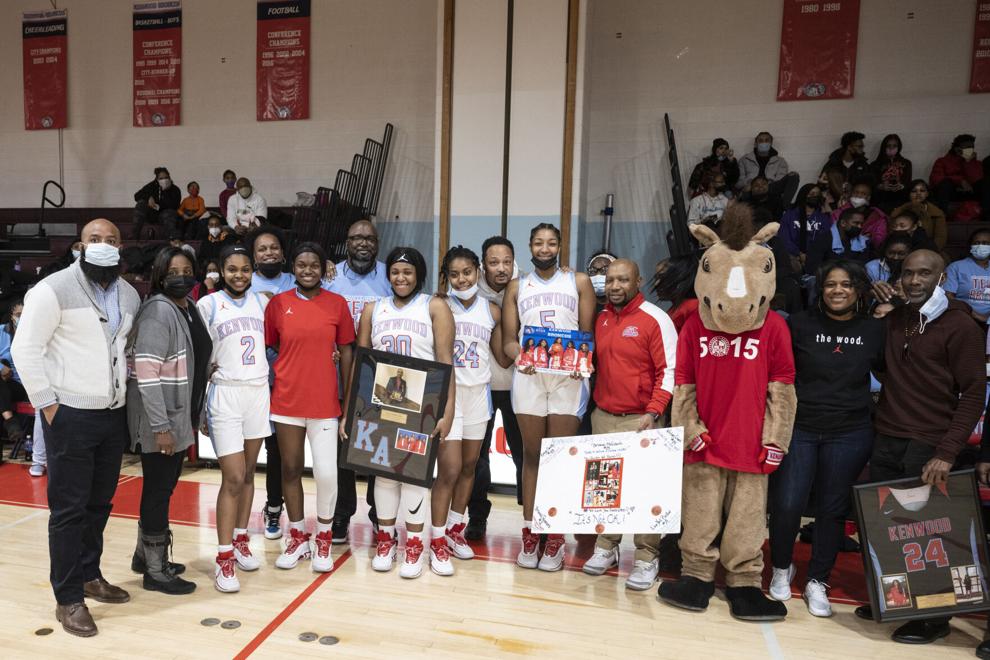 At halftime, Coach Andre Lewis spoke eloquently about each of the seniors, describing what made them special to the team.
"Tonight is especially hard because it is the culmination of four years of hard work for a group of seniors that have trailblazed here at Kenwood Academy, and graced us with tremendous effort on the court, as well as being tremendous students off the court," he said to the crowded gym. 
For Passmore, who plays the position of forward, Lewis mentioned that she played in the city championship at the junior varsity level and hopes that she gets the chance to play in the same game at the varsity level.
Lewis says that he's known Smith, who plays guard, since she was in the 7th grade, describing her as tremendously tough.
"She's been a good soldier even when she wasn't playing a lot earlier in the year, she persevered and has played very well the last few games and we couldn't be who we are without her," he said. 
For Bolton, who plays center and will be attending college on a full-ride scholarship, Lewis said, "She gave me a hard time you know, but over the past three years she's grown tremendously, maturing and I'm proud to see that she'll be continuing her basketball career at Alabama State University,"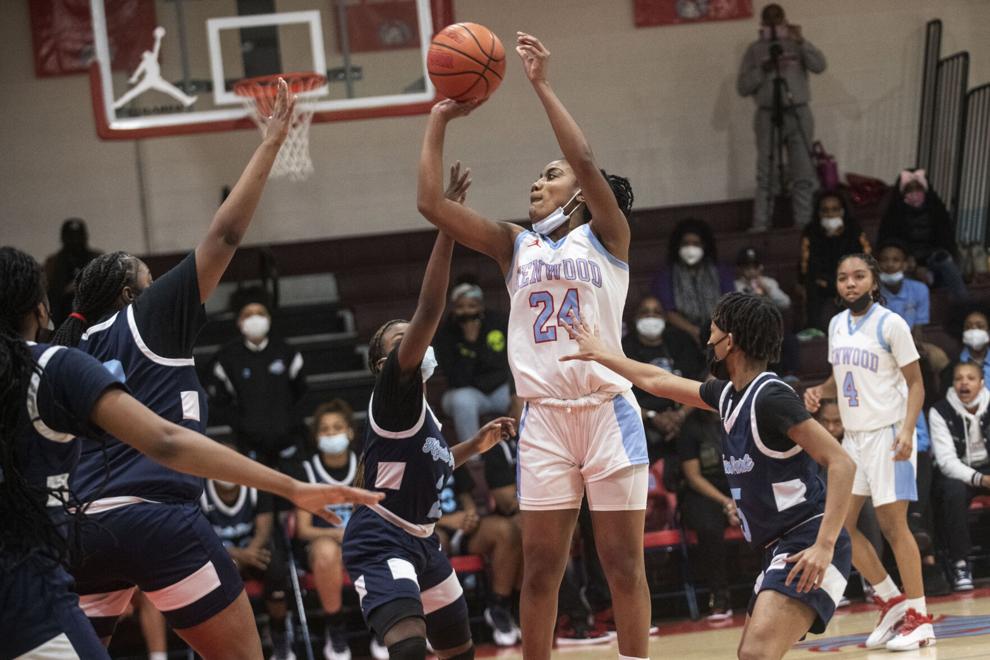 The most emotional moment of the night was the speech Lewis gave for McDaniel and Dunn, who act as joint team captains. He's known the duo the longest of all of his players.
Lewis talked about the honor he's had coaching Dunn and how excited he will be to attend her games as she will be attending Loyola University. "She has a lot of confidence in her ability and she's a tremendous player, it's been a joy coaching her," he said. "We've had many wars together. I'm so happy to get to see a lot of her college games."
McDaniel began to shed tears as Lewis spoke about the end of an 8-year run with the McDaniels, as he coached her sister when she attended Kenwood four years ago. 
"I don't know if I've ever had a player that caters and works as hard as she does consistently and it's been an honor and a privilege to have you as a player. I think of you as a daughter, it's gonna be heartwarming to watch you play at Texas A&M," said Lewis to McDaniel, who will be attending the College Station, Texas, school this fall.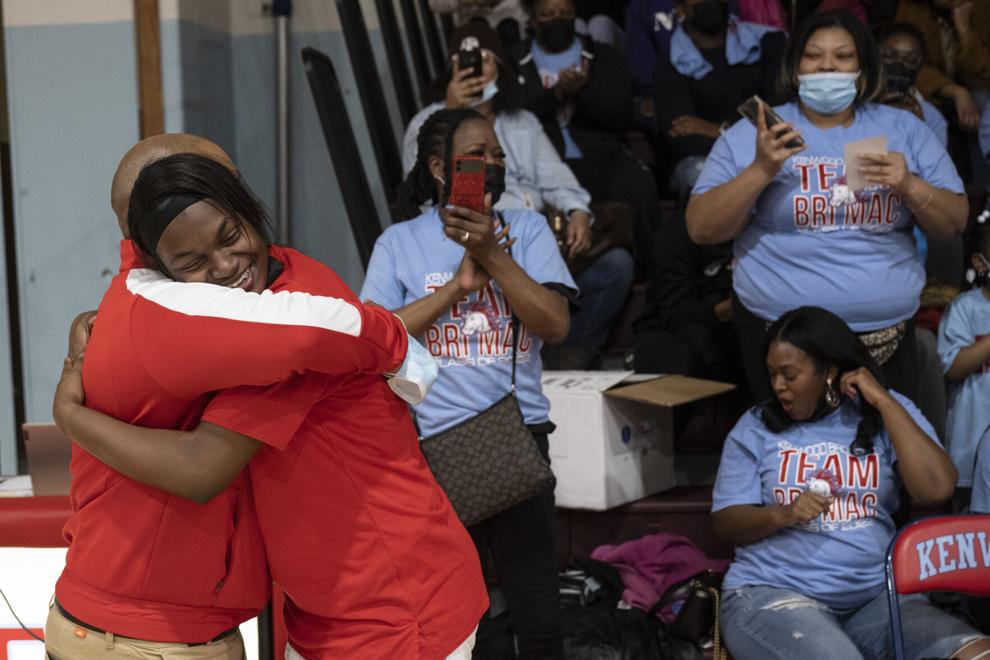 The players also gave heartwarming speeches about the love they have for Lewis, and how he's pushed them as players and as people to be the best they can be. 
"We might have ups and downs. I might not like you half the time, but I do love you. I know it's mutual. Thank you for a fun four years," said Smith.
The Lady Broncos will play the Phillips Wildcats in the city playoff semifinals at Credit Union 1 Arena, 525 S. Racine Ave., on Feb. 2 at 7:30 p.m.