When Ginger Mance was a law student at Loyola University more than 30 years ago, she worked in Cook County Public Defender Randolph Stone's public affairs office. One night, Stone attended a poetry reading by Mance. 
Moved by her performance, Stone recruited Mance for a new gig, hiring her to create and present a training program on African American culture for the office's newest class of assistant public defenders, who were mostly white men.
"They said, you know, people don't like to hear that they're racists. They don't want to be lectured to, you know, but if it was spoken to them through art, through poems, through music, through dance, it will be much easier to digest," remembered Mance.
Mance, who has made a career in the years since as both an administrative attorney and artist, has also continued her diversity, equity and inclusion training work: Next spring, she plans to launch Arts Meet DEI, a company that will provide corporate training and consultation.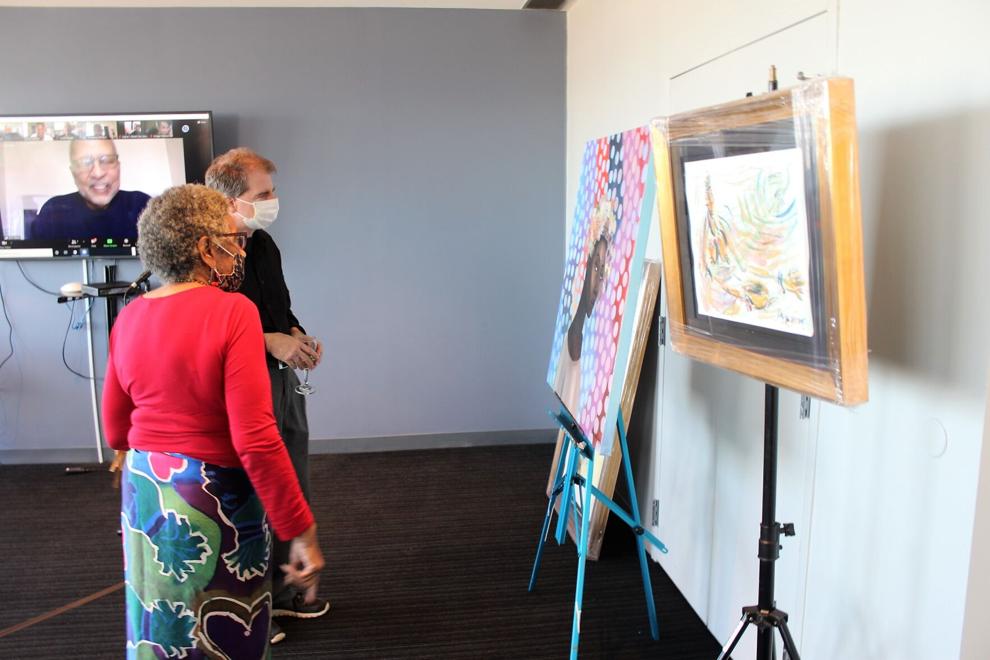 "We are too quiet, we're too complacent. We're worried about our jobs. We're worried about retaliation," said Mance, describing how generations of people of color, especially Black people, have dealt with inequity in the workplace but are too concerned about negative outcomes to do anything about it. 
Mance held a soft launch for Arts Meet DEI on Sunday, Oct. 31, at the 1700 Building, 1700 E. 56th St. The event was invite-only, with family, friends and members of the company's advisory council in attendance.
Members of the advisory council will give some of the workplace training presentations. The council is broken into three different categories: Corporate, Editorial and Marketing, and Arts and Culture. Members include Stone, U.S. Rep. Danny K. Davis (D-3rd) and jazz percussionist Kahil El'Zabar, who's performed with the likes of Dizzy Gillespie and Stevie Wonder.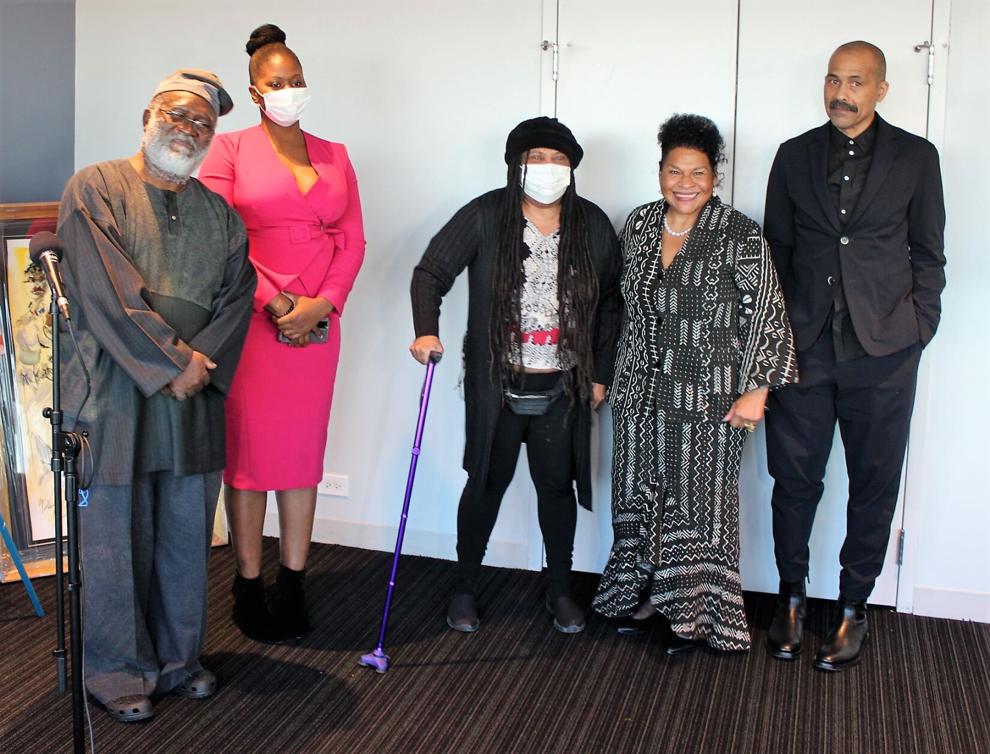 Advisory council member and artist Dana Todd Pope said she initially met Mance a few years ago at a garden party in Hyde Park, at which Mance was reading poetry, and ran into her again during an event at Connect South Shore. It was at Connect that Mance was intrigued by Pope's painting and began telling her about the new initiative. 
Zelda Harris, the interim dean of Loyola's law school and another advisory council member, has known Mance for over 25 years. The pair met when Harris was working on a court reform project out of Northwestern University. Harris says that she's always been a part of Mance's "advisory board" to some extent.
"(Ginger) has been at this work, in terms of her own creative work, ever since I've known her. So even going back to the 90s, when I met Ginger, she was doing these poetry readings and trying to really infuse the legal work that we're doing with the artistic work that she was also involved in," she said.
At the soft opening, Mance read from a manuscript featuring stories about father — the same manuscript she had used with the class of public defenders decades ago. The piece detailed her father's experiences with racism while growing up in Arkansas, to his experiences in the Peace Corps.
Asked how her initiative would be different from other DEI programs, Mance pointed to the importance of pairing analytic and emotional learning. 
"I want to emphasize that the only difference in our program is that  she said. "And believe it or not, it is the emotional intelligence of people, the feeling tone of people, that really inspires change."