A few days after a police officer in Minneapolis killed George Floyd, Demetrius Johnson, a Black football player at the University of Chicago, was scrolling through Instagram. 
"I saw a lot of the teams in our conference had made statements on the recent events," he said. "I hadn't heard anything from UChicago. I reached out to whoever ran the athletics page and said maybe we can put something out there showing you care about your Black athletes — I felt like I was overlooked." 
Johnson says that the athletics department told him they wouldn't be putting out a separate statement from the university's own, published on May 30. When he brought it up with his coaches, he wrote in a Facebook post, they dismissed his concerns. 
"It kind of made me feel like we weren't prioritized," said Johnson. 
In response, Johnson says, he decided to form a dedicated group — dubbed the Black Letterwinning Athletes Coalition (BLAC) — for Black athletes at the school. 
"Its purpose is to create a space for Black athletes to connect, de-stress, and vent about internal team issues, or maybe just to kick it and provide support for each other's teams and matches," he said. "We just want to plug up holes."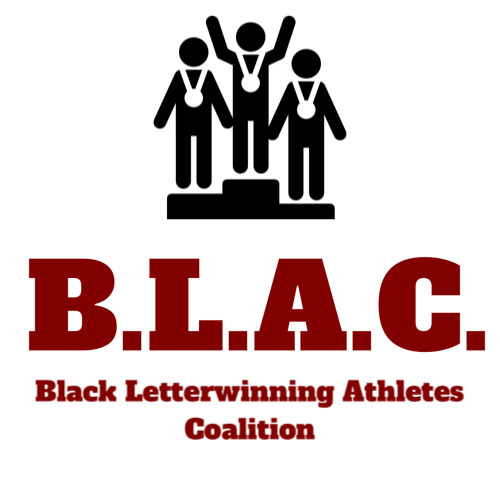 According to data collected by the Department of Education, about 4% of the school's total student body identified as Black in 2018. The school itself says the share of Black students is 10% for undergraduates who began in fall of 2019. (Some discrepancies in those numbers may also be attributable to different counting methods — the federal figure separates out those who identify as two or more races.) 
In February, the Chicago Maroon published an article showing that the six-year graduation rates for Black and Latinx students at the school are slightly lower than their white counterparts. 
But laying aside raw data, students quoted in the piece also said they often felt like the U. of C. was simply a difficult institution to attend as a person of color. Johnson agreed. 
"As for being a Black student on campus, it was kind of tough at first. My freshman year I felt like, do I deserve to be here? I kind of struggled with imposter syndrome," said Johnson, a third-year student majoring in economics and music. "When people first meet me they assume I'm an athlete, because why else would you be here?"  
Yesterday, the school did put out a statement on social media from director of athletics Erin McDermott. 
"The University of Chicago Department of Athletics & Recreation is in solidarity with those who raise their voices for justice, for addressing systemic racial inequities, and for all members of our society being honored and respected," it reads in part. "We support our students and our community in striving for the ideals that we hope to achieve through sport as a vehicle for social change."
Johnson, as well as commenters on social media, still thought it was insufficient. "My issue was the lack of acknowledging the specific crowd. I thought it was very general," he said. "I wanted UChicago to address the recent killings, the recent brutalities and injustice. If you say all students, that sort of covers up the real issue." 
For now, he says, he'll focus on building BLAC — he's already got about 40 current and former athletes to join the group. 
"I see it as, you know, as soon as a Black recruit commits to UChicago we want to grab them and immediately assure them that you have a family here," he said. "We just want to provide a support system for all Black athletes on campus so they know there are people that look like them and go through the same thing."