Chicago development and investment firm Fashion Fair House has partnered with construction consultancy company SUMAC to create new affordable homes for working families in Woodlawn. The partnership advances Fashion Fair House's goal of increasing homeownership in the Chicago area. 
On May 18, Fashion Fair House closed on a lot in West Woodlawn at 6543 South Langley Avenue. The development firm is working with the City Lots for Working Families Program, which incentivizes housing developers to buy city-owned lots to create affordable housing. 
The house at Langley will be a model home, where buyers can look at the layout and design of the series of homes the development group plans to construct in Woodlawn. Called the Everlook at Woodlawn Community Homes, the buildings will range in price from the high $200,000s to $600,000.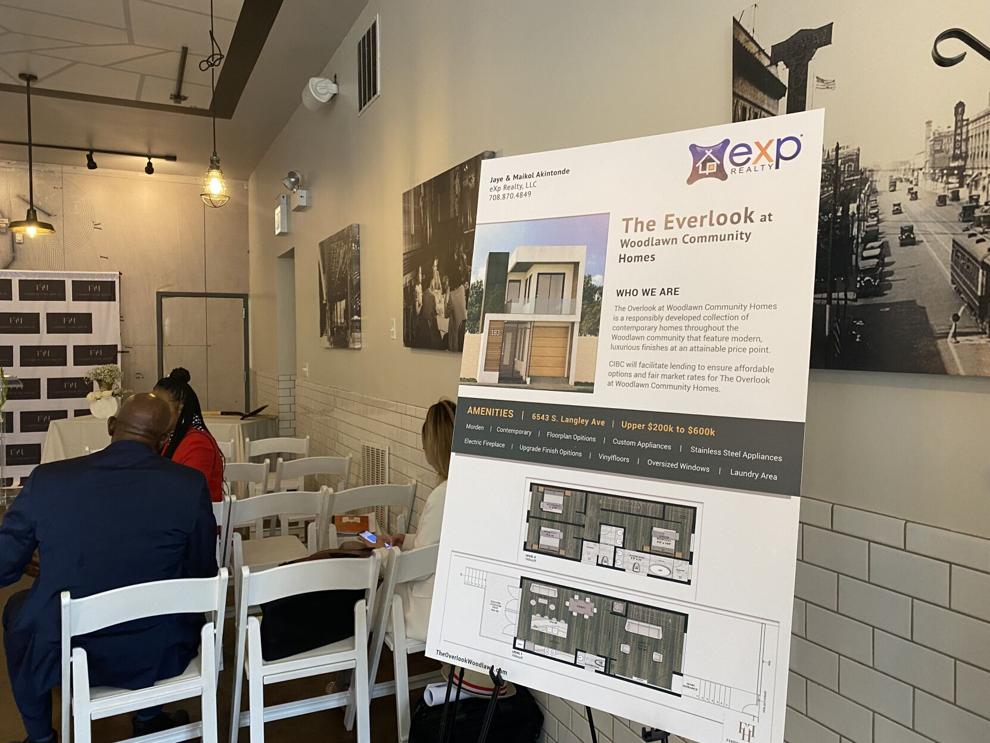 Fashion Fair House has also partnered with the Canadian Imperial Bank of Commerce (CIBC) to ensure that the homes are acquired by working-class families. During the groundbreaking ceremony on June 29, Ramona Butler, a member of the community lending team at CIBC, said the bank is working with various programs so that those with nonexistent and low credit scores aren't being penalized with high-interest rates. 
"We work with all of the down payment assistance programs that are in the city. I had a Federal Home Loan Bank, Illinois assist, and they basically have built-in rates, so everybody's gonna be charged the same rate," explained Butler. 
When asked about how they plan to combat gentrification, Fashion Fair House founder Erica Stewart said that it's about catering to the needs of those in the neighborhood. "They are afraid that once beautiful development, new development comes into their communities, they're going to be pushed out just because of the price. So if you make sure that you keep it catered around their area, their medium area income, or their income level, then gentrification will not happen as quickly." 
Stewart says the starting price of $200,000 for the home is part of a home program they are implementing — the new homes usually start as low as $400,000, but they want to be sure to give it at a lower price point.  Stewart explained her passion for affordability, speaking about the hardships marginalized people face when it comes to getting loans of any kind.
"It's hard for people to just get a car (loan), especially to get approved for a home," she said. "So it's important for us to make sure that we develop affordable homes at price points that are going to target people with lower to moderate income and make sure that they can obtain the home. It's easy to develop it, but they have to obtain it."
Stewart says they will begin breaking ground on the development in the fall of next year, with hopes of completion in August of 2022.