After 30 years in business along 55th Street, Divine Creators Beauty Salon closed its doors on Dec. 31. 
Owner Paula C. Johnson says the decision came because of the arthritis she's been experiencing in her fingers and knees.
"I was going to stay another four years because we had new management, Mac Properties, so I had a four-year lease, but I decided I didn't want to stay and the arthritis was getting kind of serious," she said. 
Johnson recalls being an employee at the storefront, 1637 E. 55th St., back in 1987 when it was named Stylist Beauty Salon. Johnson took over the salon in 1991 from then-owner Vera Wilkinson, who had herself been diagnosed with rheumatoid arthritis.
"The location was very important to me and Hyde Park has always been a community environment where the people support the community. They supported the businesses and, you know, they just wanted small businesses to make it," said Johnson.
She says one thing she will miss most about working in the shop is the people who would stop and wave in front of the window and, of course, her clientele. 
After Wilkinson gave ownership to Johnson, she says that she became the first Black person to own a business between Cornell and Hyde Park Boulevard.
Johnson says that she has been blessed to have been the only hair salon on that block for all those years, stating that someone had tried to open up another salon across the street but was blocked by the city due to zoning restrictions. 
Growing up in the south suburban town of Robbins, Illinois, Johnson said that she received a culture shock when she moved to Chicago in 1966 as a 13-year-old. "When I came to the city, people were so cold," she said.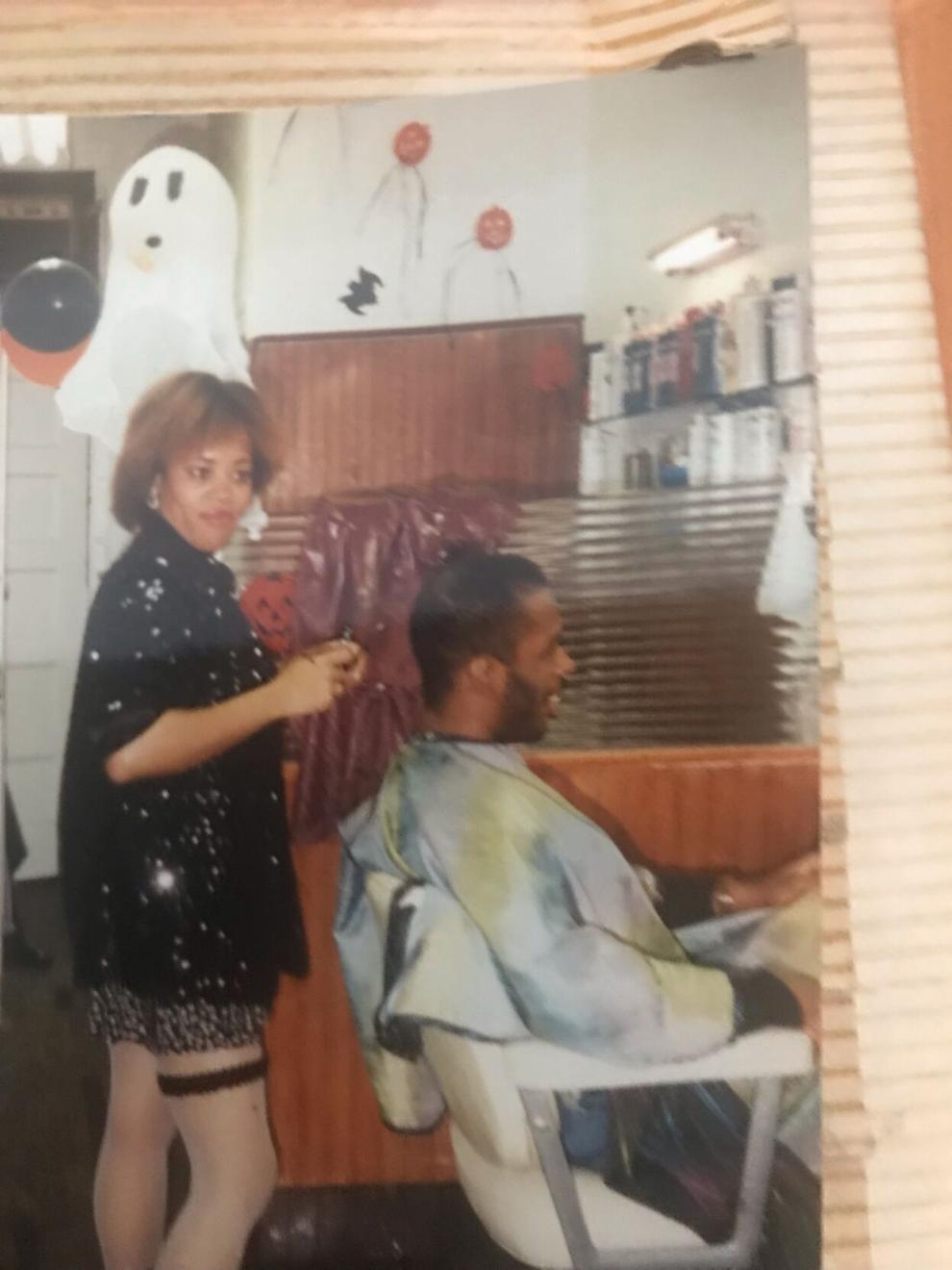 She began with an interest in modeling, but quickly switched cosmetology, saying that she didn't believe she was a good enough actress for the first route. 
Johnson recalls that, as young adults, many of her friends were being laid off from their jobs. She said to herself that she wanted a job that no one could fire her from, sparking the desire to become her own boss. She remembered something her grandfather told her: "Your own business is better than the best job in the world."
She started beauty school in 1977, and made her way up in the industry, working in beauty salons throughout the South Side and finding her way to Hyde Park in the early 80s, soon moving into the neighborhood.
Being at the location for a little over 3 decades, Johnson says she has seen many changes over the years — one being the huge spike in rent at the shop.
"I think when I got in it was like $900 a month. And now it's $1900 a month," she said, noting that rents have been going up 30% every year recently.
Unlike many other businesses who were impacted negatively by the COVID-19 pandemic, Johnson says that Divine Creators didn't have troubles during the time, seeing it more as a time of rest.
"I've never been off work ten and a half weeks, so I got a chance to decorate and spend time in the salon. So it wasn't a big factor," she said.
The most difficult thing about her decision to leave is saying goodbye to loyal customers of 30-40 years, says Johnson, mentioning that she had a hard time placing them with other stylists in an environment that they find comfortable as well as providing quality.
Johnson says that she will also miss the picnics she would host in Harold Washington Park every year to show appreciation to her customers and for the community as a whole.
"I would supply all the sides and they could bring their own meat, and I have people to cook it for them. And I had people, different businesses, donate different things that I would use for prizes. We played all kinds of old-fashioned games. And I also fed the homeless, you know, anybody who wanted some food they were able to eat."
Johnson says that she is most looking forward to spending more time with her son, now that she is done working — something that she regrets not doing earlier in life. 
"I just hate that I didn't get a chance to spend more time with him, I didn't take the time (and) spend more time with him, my clients were the priority," said Johnson, "I'm looking forward to spending time with him. I mean, he's 48 now, I'm 68. And I'm looking forward to spending some quality time with him."