No business, and especially no Black-owned business on the South Side of Chicago, makes it 50 years without an interesting history behind it.
Wesley's Shoes, 1506 E. 55th St., one of the city's premier independent footwear sellers, owned and operated by native South Sider Bruce Wesley, is no exception.
His father, Alvin Wesley, founded the store in Roseland after moving to Chicago from Donaldsonville, Louisiana, along the Mississippi River between Baton Rouge and New Orleans.
"He'd always tell the story that he had no shoes when he was young," Wesley said. Not content to work in sugarcane fields for for the rest of his life, the elder Wesley joined the Army, becoming a first sergeant. He migrated north in the late 1950s and took odd jobs before working in a shoe store owned by Harry and Joe Divine, second-generation Jewish merchants who owned stores across Chicago, including Hyde Park.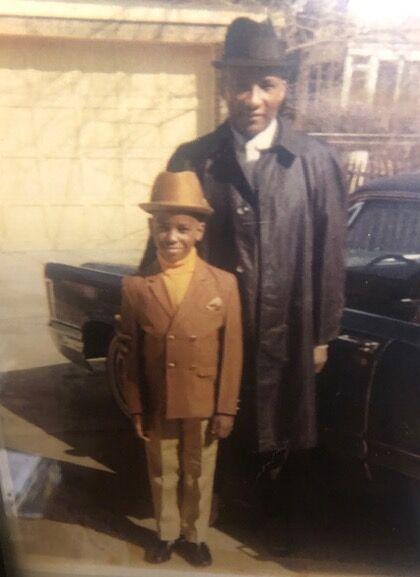 "They had my dad working at a store on 87th Street at the time. He worked there a few years, and then he 'got the fever,' and he decided to open up his own store in Roseland," Wesley said.
At the time, South Michigan Avenue was still a thriving commercial corridor, with the Gately's People's Store anchor and several standalone retailers. In 1970, Alvin bought 11210 S. Michigan Ave. from a Jewish widow named Lieben.
"My dad was very good with managing money," Wesley said. His mother had passed away when he was a boy, allowing his father to collect her life insurance policy. He earned money from the GI Bill. 
But Alvin Wesley also had a benefactor in famed dermatologist T.K. Lawless, himself a Black southern Louisianan who had moved to Chicago. He opened a clinic on the South Side and became a Northwestern University fellow in the 1920s, doing groundbreaking research on leprosy and syphilis, before becoming the first Black member of the Chicago Board of Health and a multi-millionaire.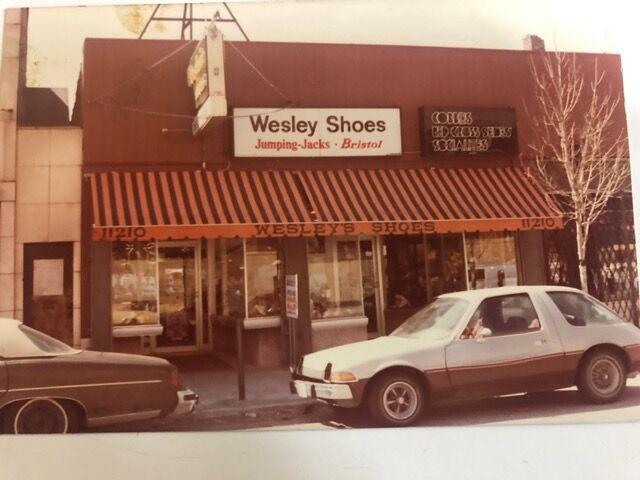 "We're all related somehow," Wesley said. "I think he had some property that my dad inherited when people passed."
In 1970, Roseland was transitioning. "It was starting to get a lot of Blacks in there," Wesley said, joking that the previous owner had shoes "from the year 1" in the store. "She didn't know how to put things on sale to get rid of them, and it's not like fine wine — they don't get better as they age!"
"We had golf shoes. Black folks were not playing golf back then!" he said, laughing. "These were really good quality. I used to take the the spikes off the bottom, and when you took them out, they were really beautiful shoes. I remember we used to put them out on the sidewalk on sale, might have been $5 a pair. These shoes today would probably be $200 a pair. That's how good quality they were."
From the beginning, the store's customers were mostly African American. Wesley was working in the store from the beginning, at 10 years old, first hauling merchandise from storage and then arranging display windows, which remains a passion.
It being the '70s, even the men were wearing platform shoes and strutting up and down Michigan Avenue. "We had shirts that looked like blouses," Wesley said. "It was crazy. People dressed up back then."
Business went well enough for Alvin Wesley to acquire the adjacent storefront and increase his floorspace. "We were able to get Florsheim and Stacy Adams shoes in our store," Wesley said. "That was heaven. That was it. We were on the map when we put those two names in."
Work was never far from Alvin Wesley's mind: "He'd always tell me, 'This would be a good opportunity for you,'" said his son. "He said he didn't have this opportunity when he was coming up. He wanted to set the foundation for me to build the business."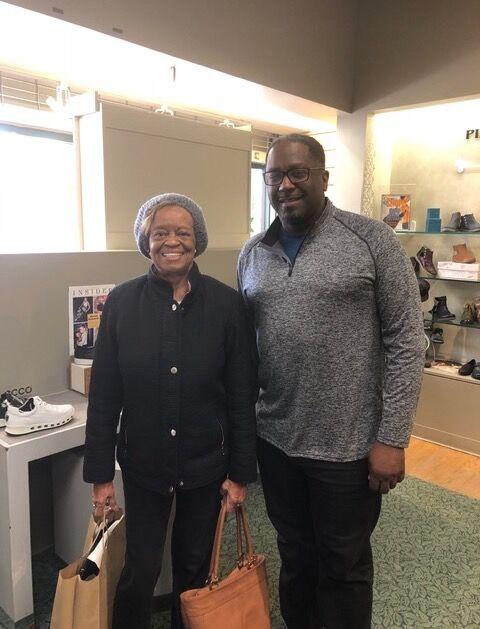 All of his siblings have been successful. Wesley's brother Howard-John is the senior pastor at the Alfred Street Baptist Church in Alexandria, Virginia. His sister Debra is a President of Sinai Community Institute, part of the Sinai Health System, and Claude, who ran the Roseland shoe store, now owns Wesley's Brims & Accessories, 1631 E. 87th St., a hat and dress shoe store. 
After Wesley got a degree from the University of Illinois at Urbana-Champaign, he began working in 1980 at the Divine brothers' Shoe Corral business in Hyde Park, which had first opened at the Hyde Park Co-op before moving into another storefront in the Hyde Park Shopping Center, 1506 E. 55th St.
"I trained under Harry and Joe," he said. "They showed me the business from left to right, inside outside, upside down. These were the same Jewish guys who brought my dad in, except they were much older then, and their kids didn't really want to take over. They treated me like I was their son." 
But in 1983, when Wesley tried to buy the store, he said all the other tenants at the Shopping Center, before the University of Chicago owned the property, tried to stop him. Wesley said the only thing the other tenants knew about him was that he was young, Black and from Roseland, so they tried everything they could do to stop him from getting the lease.
Eventually, an agreement was worked out: the Divines had to co-sign, but Wesley got his business. The brothers stayed on as Wesley's employees. Wesley said many of the same customers that the store has today shopped there 35 years ago.
"We build a lot of relationships over the years," he said. "Fortunately, we always had good people working for us. We had people who understood the business, understood that we were a sit-and-fit store, and that we really thrived on those relationships. And it was really my job to have the merchandise there. … I knew that Hyde Park was a unique place, so I always had unique stuff at the store."
Meanwhile, Wesley's family continued the Roseland store and branched out onto a second location, originally akin to a Foot Locker, on 87th Street, selling Nike, Reebok and Adidas gear. (In the late 1970s, the family had been the first Black-owned Nike account in Chicago.) But Roseland was changing for the worse: Gately's department store closed on Michigan Avenue in 1981, and they closed the original shoe store in the 1990s.
Wesley has opened and closed stores, too, including some on the North Side, but the Hyde Park location endures, even into the digital age.
"A lot of people still, when it comes to shoes, they like to come in and try the shoe on," he explained. "It's a different kind of business, the sit-and-fit business. It's a science. You come in, and we fit you. You have a 95% chance of it sticking. When you do the online thing, you have a 35% chance of that shoe sticking. I'll be honest, a lot of the shoes we sell online, they come right back here."
The best results with online orders are when existing shoe-owners order duplicates to replace a worn-out pair, he said, though he did acknowledge online shopping has taken "a dent" out of his sales. 
But more immediately, Wesley said he is glad he started his website when he did, well before his Wesley's Shoes' 50th anniversary, because it has been a godsend during this pandemic year.
2020 may not be profitable — March, April and May are prime shoe-selling months that were completely wiped out, as was graduation, wedding and back-to-school shopping in a year with remote learning — but he is hopeful 2021 will bring better times.
"Fortunately, we do have very good, loyal customers who have supported us, still come in and visit us," he said. "It's convenient to still come into our store. It's clean. We have taken a big priority in making sure that our customers stay safe."
Footwear Insights, the industry's trade publication, has named Wesley's Shoes the 13th-best independent retailer nationwide and the best in Illinois. For 50 years of success. Wesley ascribes a good foundation, customer engagement and the sit-and-fit process.
"I always have a vision I can see, and I always try to put that vision to work," he said. "I've been trimming windows since I was 10 years old. I've been designing windows since I was 10 years old. It's just one of those things I've had an eye for. It's just commonplace for me.
"But it's really about having a good team around you, too. Because I don't care how pretty your store is. If you don't have some good people in there working for you who understand how you want to do business, it doesn't mean a damn thing," he continued. "We have good people, good people who've been there 20, 30 years."