Like small businesses everywhere, Trez Pugh's chain of Sip & Savor coffee shops in Bronzeville and Hyde Park have suffered from the coronavirus pandemic. His sales have decreased 65-70%.
Pugh compares his coffeehouses to business incubators. As one of the relatively few Black-owned businesses of its type on the South Side, Sip & Savor attracts a number of entrepreneurs and independent workers who come in to eat, drink, use the internet and hold meetings. That's all gone now, and the pandemic has put a damper on the foot traffic that also had helped sustain business.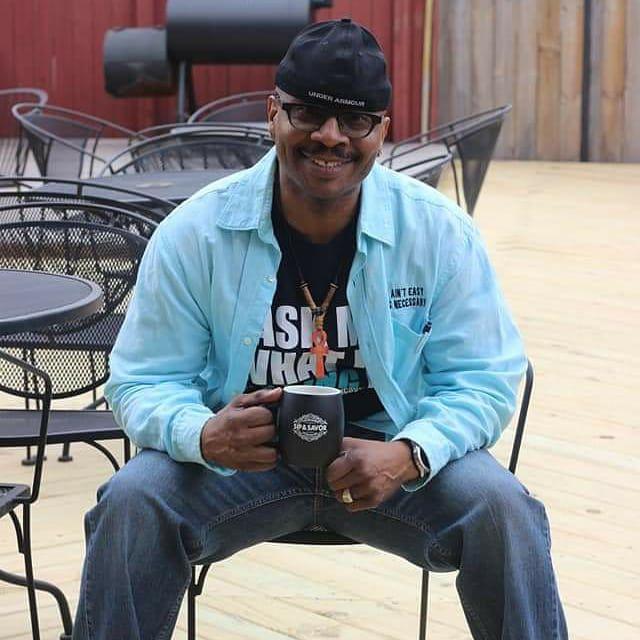 In response, Pugh has cut hours while offering discounts to first responders and medical professionals. His staff, reduced by half, is now working part-time. But the three businesses are still open, aided by Pugh's dipping into his own pension funds to sustain them and a $2,500 grant from the University of Chicago, one of 182 announced for small South Side businesses on April 21.
"It will help sustain us for at least another couple weeks until I figure out some other things," Pugh said in an interview. "It allows me to make payroll, it allows me to help inventory, and it gives me cash flow that's going to give me resuscitation. It's CPR for my business when I most need it."
After announcing that university food workers would stay on to provide meals for the South Side and a week after granting monetary support for tenant businesses and nonprofits last week, the U. of C. is giving $680,000 in grants of up to $7,500 to small businesses in Douglas, Grand Boulevard, Greater Grand Crossing, Hyde Park, Kenwood, Oakland, South Shore, Washington Park and Woodlawn.
Restaurants, retailers, day cares, fitness centers, cultural institutions, health facilities, personal care services and construction firms all are among the recipient businesses. 
"When we were putting together the Community Support Initiative, we wanted to make sure we were reaching a broad cross-section of businesses and nonprofit organizations that were in need," said U. of C. Civic Engagement and External Affairs Vice President Derek Douglas.
While the university already knew of the need in businesses that rent from its Commercial Real Estate Operations arm or have relationships with programs like the Community Programs Accelerator, they knew the need was much more expansive.
So the university worked with and granted money to eight local business support organizations such as the Hyde Park Chamber of Commerce to distribute more grants, done with the intention of being stopgaps to allow sustained operations before aid from nonprofits and the local, state and federal governments arrive.
The U. of C. prioritized storefront businesses, based aid on how severely the pandemic has impacted them and whether they would use a portion of funds to keep employees on. Douglas said many of the grantees tend to be along commercial corridors.
"We really wanted to make sure that these commercial corridors didn't die out as a result of the COVID pandemic," he said. "By providing the support and targeting those types of businesses, our hope is that they'll come back when we get through this."
The university received 646 total applications; Douglas said many did not meet the criteria because they are nonprofits or home-based businesses. He said the university was able to provide support to 65% of businesses that met the criteria. Payout varied depending on the impact of the pandemic on business and the number of employees.
"We were one of those organizations whose job it was to get the word out and as much and as deeply as we could to our membership and those who get information from the (Hyde Park) Chamber," Executive Director Wallace Goode said in an interview. "There's a term in the grant about value or things you've done in the community, and sometimes people just do things automatically, and they don't think of that as an asset or value to the community. So I was able to help them come up with a couple of those aspects."
As with the previously issued grants, Douglas said the grants are meant to be bridges until aid from nonprofits and the federal, state and local governments arrives.
"Our program was always designed to be that bridge. We didn't have the resources to tackle the entire issue we know these businesses are facing, but when you are just getting hit with this stuff, there's that critical moment of 'How do I even make it to get to these other public and philanthropic resources that are coming online but take time to mobilize?'" he said.
But Goode expects that the university will do "whatever it takes" to help its surrounding neighborhoods endure the pandemic and the accompanying economic maelstrom: "When you think about the university and its relation to Hyde Park, it is such a long, well-developed relationship. The community and the university will survive."
Goode said the chamber will gather information from Hyde Park's business community and provide it to the university to guide its future actions. He added that the U. of C. today is much less top-down in its decision-making than it was 20-25 years ago and more considerate of community partners' opinions and needs.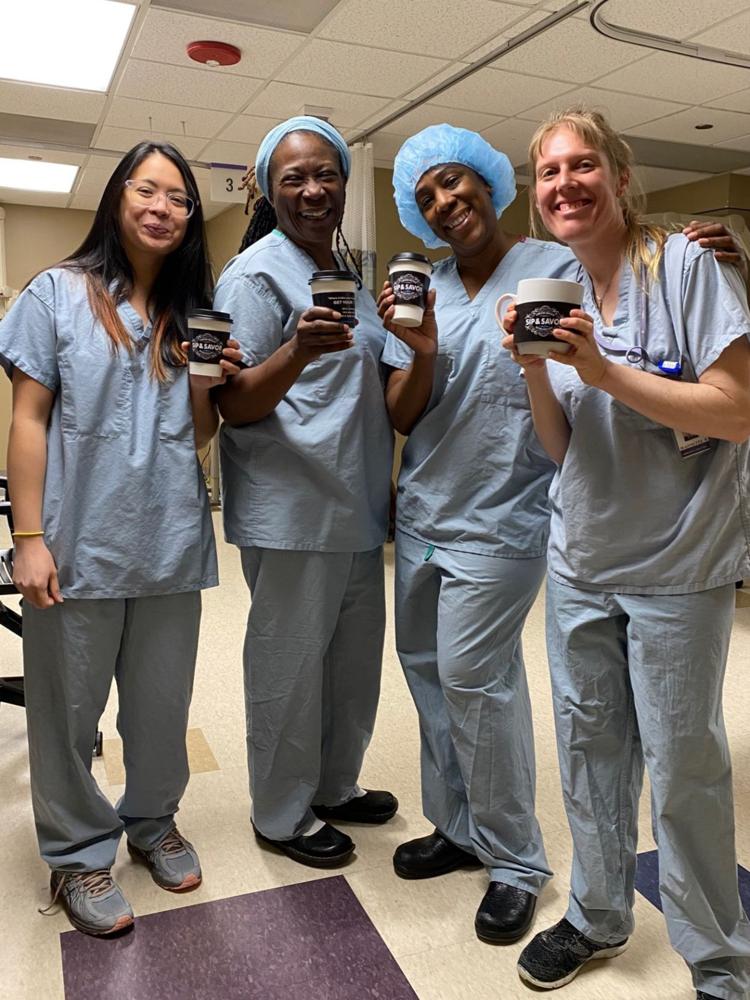 "I don't think the university can distinguish itself from Hyde Park, and therefore a healthy Hyde Park is a healthy University of Chicago," he said.
Beyond Hyde Park, with its vast student and faculty population that turns the neighborhood into a college town of sorts, the U. of C. is the South Side's biggest economic engine, employing more people and purchasing more goods and services than any other entity. Douglas said that inter-connectedness is why the university is acting now against the economic collapse.
"We are part of that overall community. And so we do believe it's part of our responsibility — part of our interest, if you will — to be a good partner and neighbor, and do what we can to try to support the community to address the various needs that arise," he said. "There's mutual benefit to each other by supporting each other."
Pugh, the Sip & Savor owner, articulated a similar point, that the U. of C.'s show of support for his business sends a powerful message to the South Side.
"To give it to me says something, that you believe in my vision, that you believe in what I'm doing in the community, that you think I'm viable, that you think I'm enough to stay in Hyde Park," he said.