Some businesses are open but others remain shuttered three weeks after looters stormed two shopping centers in Kenwood and a few targeted stores in Hyde Park. 
As of Friday, Citibank, 1310 E 47th St.; Binny's Beverage Depot, 1240 E. 47th St.; Walgreens, 1320 E 47th St.; Cricket Wireless, 5048 S. Cottage Grove Ave.; Modern Beauty, 5050 S. Cottage Grove Ave.; Walgreens, 5036 S. Cottage Grove Ave.; and T-Mobile, 1406 E. 53rd St., all are closed.
Greg Versch, a spokesman for Binny's, said there is no reopening date yet. "Our staff is working to get the store cleaned up," he emailed. "We're hoping we'll be open again in a week or two."
The Herald has written to the Walgreens corporate office to see if reopening dates have been set for the two Kenwood stores.
Business was up and running, however, at many other affected businesses such as the Italian Fiesta Pizzeria, 1306 E. 47th St., and Kenwood Cleaners, 1336 E. 47th St., where manager Isaac Kim said insurance is covering thousands of dollars of damage, particularly to the store's computer system.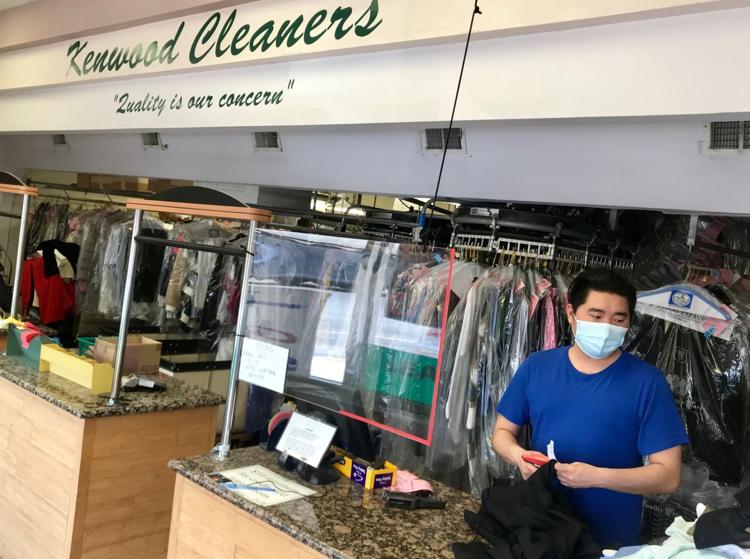 "Compared to everything else, we probably took the minimal amount of damage," he observed, adding that recent business has been OK: "With the whole pandemic that's going on, it's interesting times, to say the least."
Crews were repairing damage at the Kimbark Beverage Shoppe, 1214 E. 53rd St., as customers lined up with purchases for the weekend. The liquor store had closed for 12 days after thieves, sensing a crime of opportunity, struck on the first day of the unrest, while riots raged in the Loop.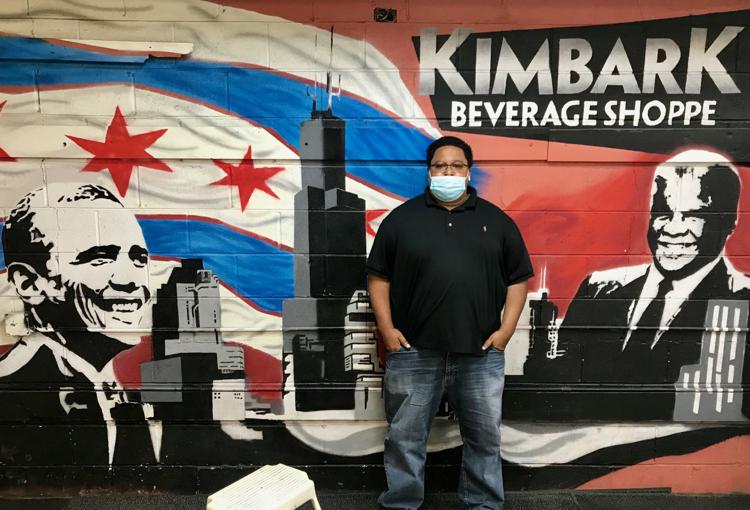 Owner Jonathan Swain said Kimbark is still working with its insurers to cover the losses. In addition to breaking down the front door and stealing liquor, the thieves broke all but one cash register, which, combined with the lingering unrest over following days, necessitating the long closure. A GoFundMe raised around $25,000, which he used to pay employees over the period; business has been good since reopening.
"I wanted to take some days to see how the city would settle. The second reason was I needed some new cash registers. I had to order new computers and touchscreens in order to ring the product up," he said. "You can't operate a business on one register."
In the immediate aftermath of the break-in, Swain struck a measured response to the crime, noting that years of disinvestment in South Side communities had led to the protests and looting. Weeks later, he noted that customers are keen to support a Black-owned business. 
"The issue has to be front and center for change to occur," he said. "As we're moving forward and starting to see some change, I think that as a society we still have to be focused on those issues of injustice so that they can be worked on and be fixed. Sometimes our attentions can go elsewhere; my hope is that our attention stays here."