Already months into the worst economic downturn since the Great Depression, Hyde Park retailers are facing a second, even worse surge of COVID-19 at the worst possible time: the holiday shopping season.
Anxiety over the looming wave was already apparent at the Oct. 27 Downtown Hyde Park commissioners meeting. Months before, the special service area (business improvement district) affiliated with the South East Chicago Commission had offered area businesses a rebate worth $300 for infection control, like air purifiers or six-feet markers.
Nancy Stanek, who owns Toys et Cetera, 1502 E. 55th St., was not impressed.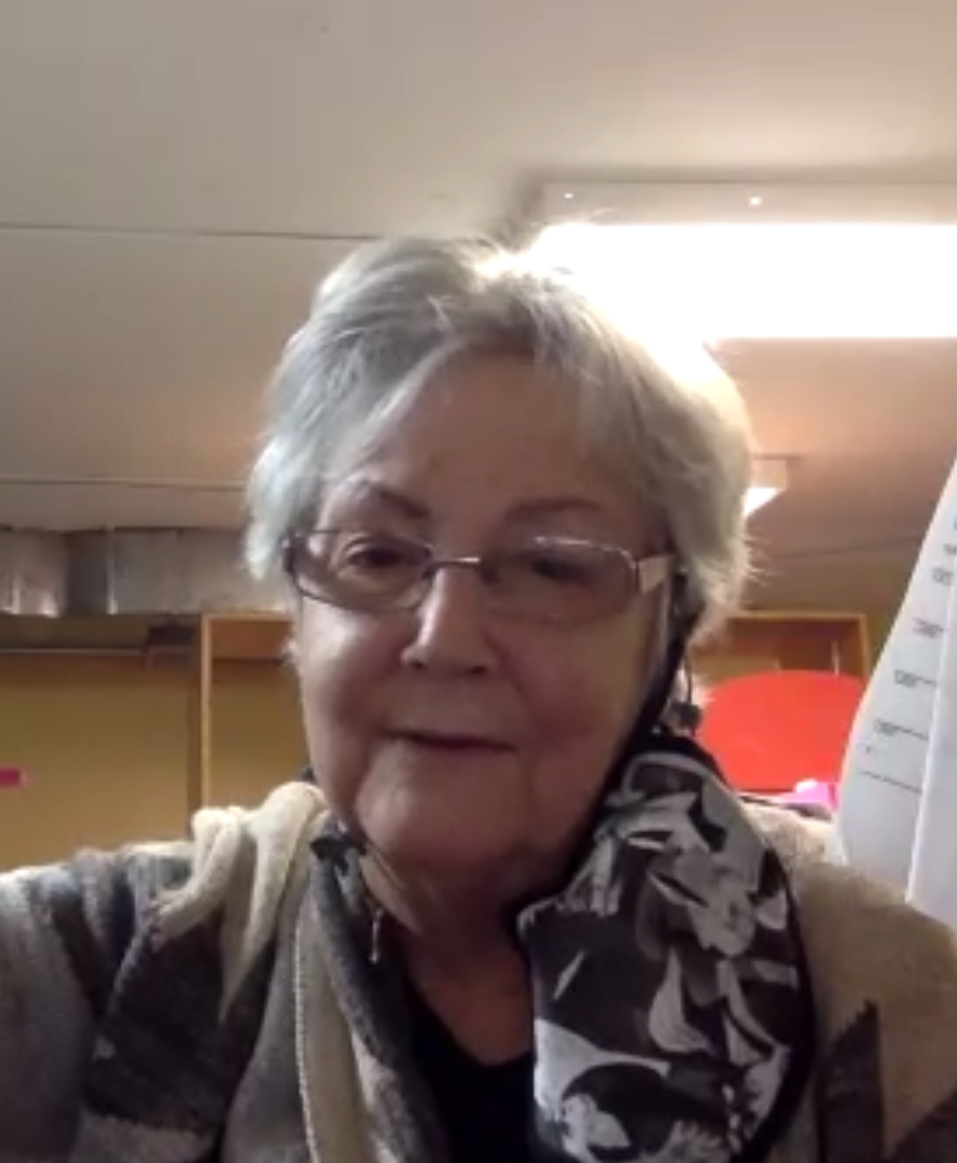 "Three hundred dollars is not going to save my business," she said. "I would like to see, in the next few months, Hyde Park look like we actually have a Christmas coming, or a holiday coming. We've lost every other holiday of the year. If we lose this season, I think a whole lot of businesses are going to go out of business."
Stanek said her Toys et Cetera is "hanging in there" and that she sent out holiday catalogues a month before normal to try to incentivize early shopping. Web business has tripled, but she says that is not good enough to survive.
"I worry terribly about November and December, and I worry terribly that they're going to close us down again," she said. "In the toy business, if you don't have Christmas, you don't have a business."
Chairman George Rumsey said Downtown Hyde Park would decorate 53rd Street, and SECC Executive Director Diane Burnham pointed out that Stanek was part of the committee that came up with the rebate program, awarded to 18 businesses as of Oct. 27 out of $27,000 available at the beginning. Acupuncturist Mary Rogel of East Point Associates, 1525 E. 53rd St., suite 705, said the rebate program had been a boon to area service businesses.
Burnham urged commissioners to brainstorm a better way to help areas weather the unprecedented maelstrom of disease and recession in the months ahead.
"What I'm hearing is a lot of anxiety that we're going to lose a lot of businesses in the next three months in Hyde Park, said Greg Guttman, the marketing director for Mac Property Management, 1364 E. 53rd St. "And we should be doing everything we can to keep people in business. I don't think there's anything against the rebate program per se, but I think the underlying comment I'm hearing from Nancy is that these are really difficult times, and we need to come out, support and spend money to keep people in business."
Guttman predicted the closing of several restaurants in November. 
"They're all hanging by a thread," Guttman said. "This year, there's a bunch of people who hung on thinking, 'Maybe something good will happen,' even though they're not making money. I don't want to name names, but I think there are definitely people going out of business because they can't feed people indoors in the wintertime."
Since the meeting, the coronavirus situation in Chicago has deteriorated, with week after week of rising cases, test positivity, hospitalizations and deaths. The Illinois Department of Public Health is urging state residents to stay at home unless absolutely necessary through Dec. 2, and the city is urging similar measures beginning on Monday, Nov. 16.
"We are at a critical point in our ongoing fight against the COVID-19 pandemic," said Business Affairs and Consumer Protection Commissioner Rosa Escareno in a statement. "Everybody needs to step up right now to flatten the curve, save lives and help our businesses reopen safely."
Business Interruption Grants of up to tens of thousands of dollars are available from the Illinois Department of Commerce and Economic Opportunity to offset COVID-19-related costs. But Eric Williams, owner of The Silver Room, 1506 E. 53rd St., said he applied and did not receive one. Even if he had, he said it the money would not have gone far.
"That's nothing. That's going to be gone in less than a week," he said. "Without federal help, it's really almost impossible to keep any of these businesses opens. Especially the restaurants, if we're closed for a substantial amount of time. This is the most-critical time, the next 30 days."
Williams said fewer shoppers have been coming to The Silver Room after a stretch of beautiful, out-of-season weather, and he expects fewer still will come starting Monday, when the city's advisory stay-at-home begins. This is precisely the time when the store's holiday shopping season typically starts. Twenty percent of yearly profits usually happen in December.
"We're going to do what we're asked to do from the CDC, the governor and the mayor," Williams said. He is trying to ramp up online business — The Silver Room does free same-day delivery to addresses within a 20-mile radius of Hyde Park — though he said, like Toys et Cetera's Stanek, that online sales are not as profitable.
Nevertheless, Williams said The Silver Room has always been about community and in-person interaction. Missing out on roughly 50 in-person events since March has hurt not only the vendors who sell at his business, he said, but the atmosphere he is trying to provide people.
"It's not enough for us to stay just doing online," he said. "We definitely need to have the store open." 
"Some people are in financial situations where they don't have to worry so much about certain things; the average small business is not," Williams said. "It's already hard to run a small business anyway, and to have two hits this year, from the first shutdown and the uprising."
Jeff Deutsch, director of the Seminary Co-op, 5751 S. Woodlawn Ave., has been trying to make that bookstore and 57th Street Books, 1301 E. 57th St., work since the two became a nonprofit a year ago. They have been shut down to browsers since March but, after a period when all sales were shipped, they have since been open for curbside pickup.
"The financial model was difficult to begin with, and there was a recognition that in order to survive COVID, however long it will be, whatever we had been doing was not going to be enough to keep us going," he said. "Moving to an online model, not only would we not be able to make up the sales, but the margins are much thinner, and every sale costs us more."
Therefore, the bookstores solicited money from a GoFundMe, accepted federal Paycheck Protection Program funds and recently launched a subscription, which allows customers a curated list of titles — one that would typically be displayed on the front table but is instead sent to their inboxes. And there are more than 100,000 titles on their website.
"Because we've been fortunate enough to have so much community support, we're still here. But also we've been able to accept the reality that getting back to 'normal' is not a thing," Deutsch said. "We need to be reimagining the business longterm. … We feel well-positioned to think in a visionary way about what is a bookstore in the 21st century and how we can build what we've been doing for years and wanted to build by way of a model."
Deutsch said bookstores inherited a retail model that does not gel with the work the industry philosophically wants to do. He thinks there is a path through the pandemic towards that end, and it requires units of this society — governments, individuals and businesses — sustaining each other's existence through these difficult times.
"Otherwise we'll lose quite a bit — not just the Seminary Co-op and 57th Street Books, but all of the amazing businesses, cultural institutions, not-for-profits and the arts that are on a shoestring right now. All of it," he said. "And yes, we can do it. But we can't do it alone."