Whether because of limited space, logistical issues or lingering concerns about the COVID-19 pandemic, only a few health and fitness studios in Hyde Park-Kenwood plan to take up the city's allowed expansion of maximum class sizes from 10 to 15 on Oct. 1, when a number of business guidelines are to be eased.
Neither of the neighborhood's two biggest gyms — Planet Fitness, 1301 E. 47th St., and LA Fitness, 5224 S. Lake Park Ave. — had plans to do so on the afternoon of Sept. 30. Neither does Tabatha Koylass, who runs the tabPILATES and Bodyworks Center, 6200 S. Drexel Ave.
Neither Blues City Strength, 1452 E. 54th Place, nor Anthos Training Clubs, 1558 E. 53rd St., are offering group trainings for anywhere near 15 people at a time.
Neither is Chaturanga Holistic Fitness, 1525 E. 55th St. "We are keeping our in-studio Pilates classes to six people for the foreseeable future," emailed owner Marylee Bussard, who also noted that Oct. 1 marks her business' 10-year anniversary in Hyde Park. "Meanwhile, our online sanctuary is going strong, and in a survey, most folks said they are content to stay online with yoga, Zumba and other mat-based classes until the pandemic is under control."
The local Orangetheory Fitness, 5109 S. Harper Ave., however, is expanding group classes to 15 with social distancing guidelines, and the Kenwood School of Ballet, 1100 E. Hyde Park Blvd.,  is expanding its class sizes to its typical 12 plus an instructor.
Kristi Mosbey, the School of Ballet's artistic director,  said the move would be good for the school's bottom line.
"Under the previous guidelines, we had nine students plus one instructor," she said in an interview. "Now we'll open up those last three spots. So it's great news for us, because having the ability to run 100% capacity is fantastic." Masks, hand-sanitizing, temperature checks, outside teaching when possible and teaching inside with open windows and air conditioning running will still be obligatory. Parents are not permitted to enter the building. 
But Executive Director LaWanda May of the Hyde Park School of Dance (HPSD), 5650 S. Woodlawn Ave., said it is too far into the nonprofit's fall season, which began three weeks ago, to add more students.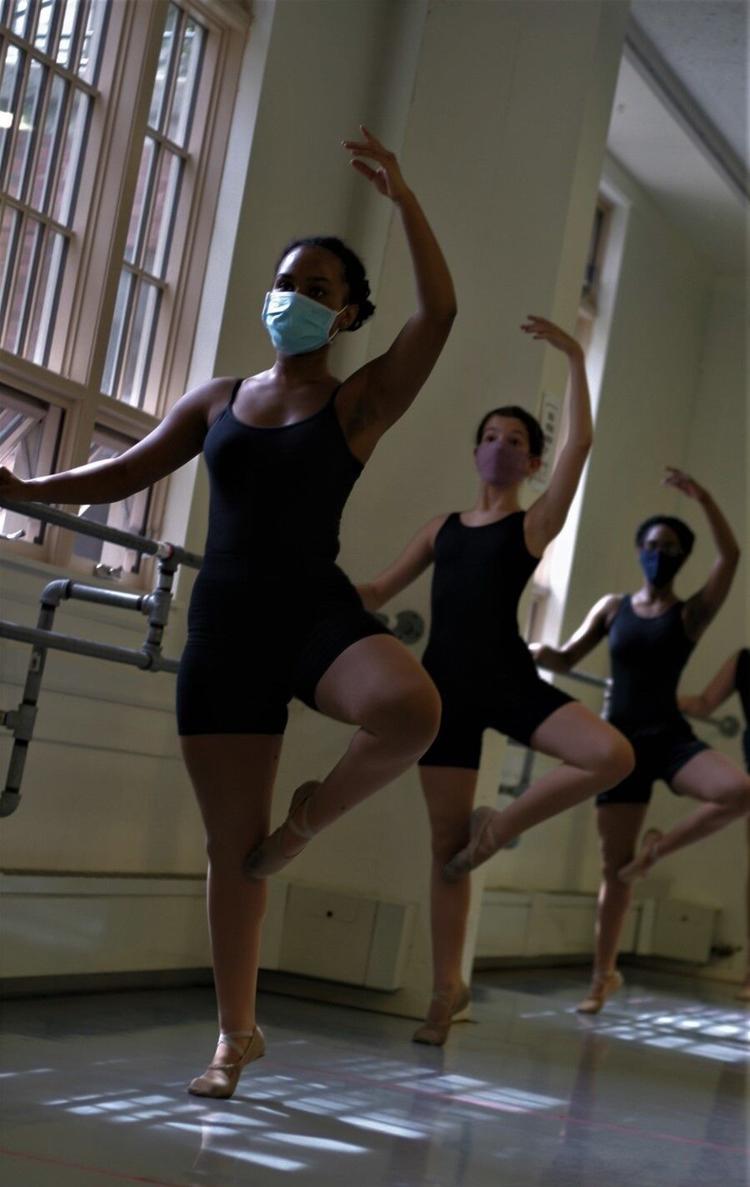 "We definitely will be looking at that once our fall session ends, but it's just that everyone has gotten acclimated to the session and the spacing that we have allowed in the studio," she said. "There's some pre-work to be done before we can open up to more students, so doing that is just not feasible for us. But it does help us when it comes to us in regards to considering any performances and things of that nature, when we have different groups of students."
There are typically between 12-20 students in HPSD classes, but because of spacing requirements and capacity limits, the school is teaching far fewer students this year than in previous years. There is a waitlist, and May said she hopes to place students in classes in the next session, which begins in January.
Teaching is different, too, even beyond the omnipresent masks. "There're things that they can't do in the studio that they would have normally done," May said. Previously dancers and choreographers had the whole studio floor at their disposal, but now they are working within seven or eight feet of space.
And HPSD is continuing to teach some classes online. "This is the first time we've done it. I think it's been well-received, because we do have families who are not ready to integrate right now in person," she said. "We're really lucky about that."